How a Degree in Integrated Marketing Communications Complements Journalism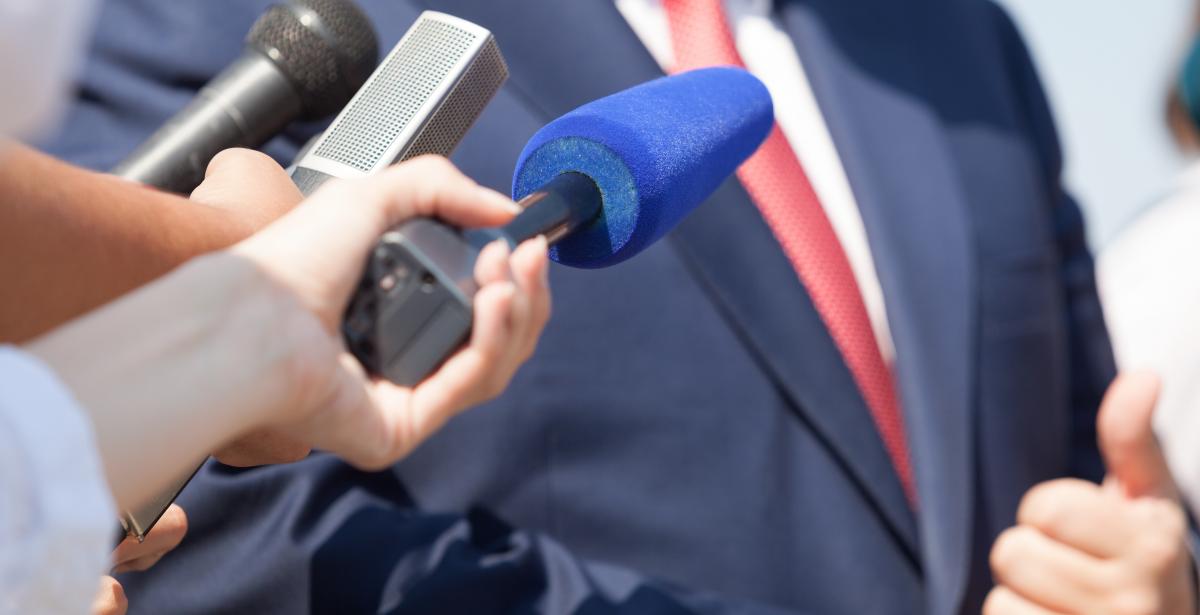 Writing and communication skills are central to any job for a journalist - whether they are in newspapers, digital media or making a transition to a marketing and communication role. A Masters of Arts in Integrated Marketing Communications is one way to tap into those career paths and keep your options open.
For example, St. Bonaventure University's Masters of Arts in Integrated Marketing Communications is offered 100% online, with a flexible schedule that allows a busy working professional to take courses at their own pace and on a timeline that works for them.
Learning Communication Skills
Communication skills play a central role in any jobs for a journalist. Obtaining an online education in integrated marketing can help you develop and improve your ability to communicate ideas and information to a specific audience - regardless of the kind of writing you are doing.
During the online program at St. Bonaventure University, you will learn marketing strategy, effective communication in media and in public relations skills. As you work through the program, your ability to communicate will improve and you will gain skills that can help you in journalism and beyond.
Developing Your Writing Skills
When you decide to look into jobs for writers, you will discover that a degree in integrated marketing will help you develop and improve your skills.
Since an online education in integrated marketing works on message strategy, marketing communications and research skills, you learn better ways to teach and inform your audience. Journalism requires effective writing skills because your audience must understand your points, and you must clearly convey your message.
Learning Digital Communication
Modern journalism and jobs for journalists require new skills and tools. Digital communication, or informing an audience about a topic over the Internet, television or other digital media is essential to anyone in the communications field. When you go through a master's program for integrated marketing, you learn about digital communication and effective ways to use digital tools to keep your audience informed and up-to-date.
A key aspect of journalism is the use of social media, online websites, and online research to develop effective and interesting news articles or stories. Learning digital communication, as well as strategic use of digital tools, allows you to make the most of your skills in your writing career. It gives you a strong foundation in the modern interests of your target audience, which allows you to improve your work.
Improving Your Research Skills
Writing careers require effective research skills. If you do not know how to find good sources of information, you face challenges reporting the news. Effective research also means following through by learning every side of the story and then finding out more details for effective reporting. Jobs for journalists require a level of doubt and inquiry to ensure that you report the facts.
During your online education at St. Bonaventure University, you develop effective research skills. The program coursework includes traditional methods of finding information or researching a topic as well as online research strategies. You also learn effective fieldwork and marketing campaign strategies, which help you gather information for your career. Jobs for writers involve a large amount of research and study. You must learn how to use different tools and strategies to find out the information you need. Furthermore, your career in journalism requires effective fieldwork and campaign strategies to learn about the opinions, interests and goals of the public. Learning about different forms of research and gathering information directly in the field allows you to improve your skills as a journalist.
Integrated marketing offers an opportunity to improve your skills as a professional journalist. By obtaining an IMC master's degree, you improve the number of job opportunities available in your field. The key is determining the best way to use your degree for writing careers and focusing on the right strategies for your long-term goals. When you complete your degree, you have the skills you need to report the news in an effective and comprehensive manner.