St. Bonaventure Study Abroad Program Turns 30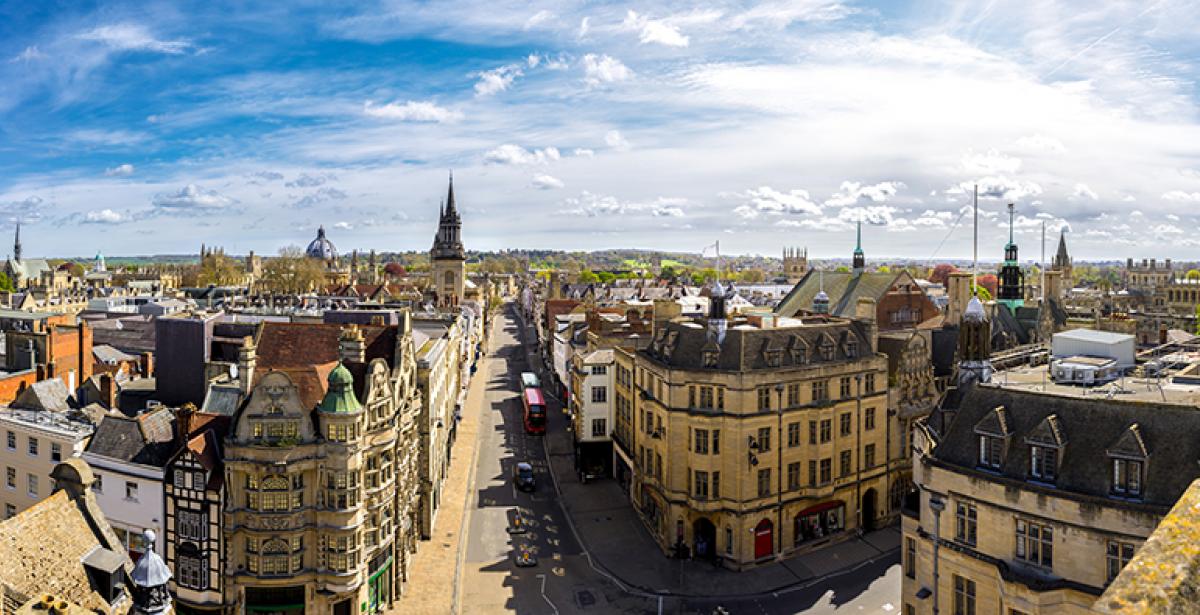 St. Bonaventure University has marked the 30th anniversary of their Francis E Kelley Oxford program, which gives students the opportunity to study at Oxford.
The Francis E Kelley program is a collaboration between St. Bonaventure and Trinity College, Oxford and gives students the opportunity to travel while completing summer classes. There were 33 students from St. Bonaventure that studied at Oxford this past summer. They began their courses on June 30 and wrapped up on August 11.
During their time overseas, the students have four days of classes and are encouraged to spend their three-day weekends discovering the English culture, sites and even travelling to other nearby destinations such as Dublin or Paris. Instructors for the six-week program come from both St. Bonaventure and Oxford. Classes include electives as well as required courses as part of the curriculum from St. Bonaventure. Most students complete two classes and are given credit for the courses.
The program was previously held at Somerville College but moved to Trinity when it was in its 21st year.
Students, alumni and faculty of the program were invited to the 30th anniversary celebrations, which were held in England from July 27-30th.
The event kicked off with a video greeting from St. Bonaventure's president emeritus Sister Margaret Carney as well as a Pimms reception held on the lawns at Trinity College. A High Table dinner followed, which included a gourmet dinner and special wines chosen from Trinity's "celebrated cellars," according to the school webpage.
Bonaventure president Dr. Dennis DePerro traveled to Oxford to mark the occasion.
"This is a great life experience; carry it with you the rest of your life," DePerro notes.
Leanna Cameron was one of the students from St. Bonaventure that studied this year. An integrated marketing communications post-graduate student at St. Bonaventure, Cameron was even given an extra learning experience during her time at Oxford.
"St. Bonaventure University offered me the opportunity to manage their international marketing and brand campaign with the Bona Wolf while in England," she explains.
The integrated marketing communication degree that Cameron has been completing is one of several masters programs St. Bonaventure has available online. The degrees allow busy professionals the opportunity to expand their knowledge while meeting the demands of their lives.
St. Bonaventure is a Franciscan University that prides itself on its academic offerings while also providing students, on-campus and online, with a quality liberal arts education. SBU has been have been a Best College, Best Value School, and Best College for Veterans by U.S. News & World Report. In addition, St. Bonaventure has also been listed on the Princeton Review's Best 380 Colleges and the Top 300 Best College Values by Kiplinger's Personal Finance.