Who Should Earn a Master of Strategic Leadership Degree?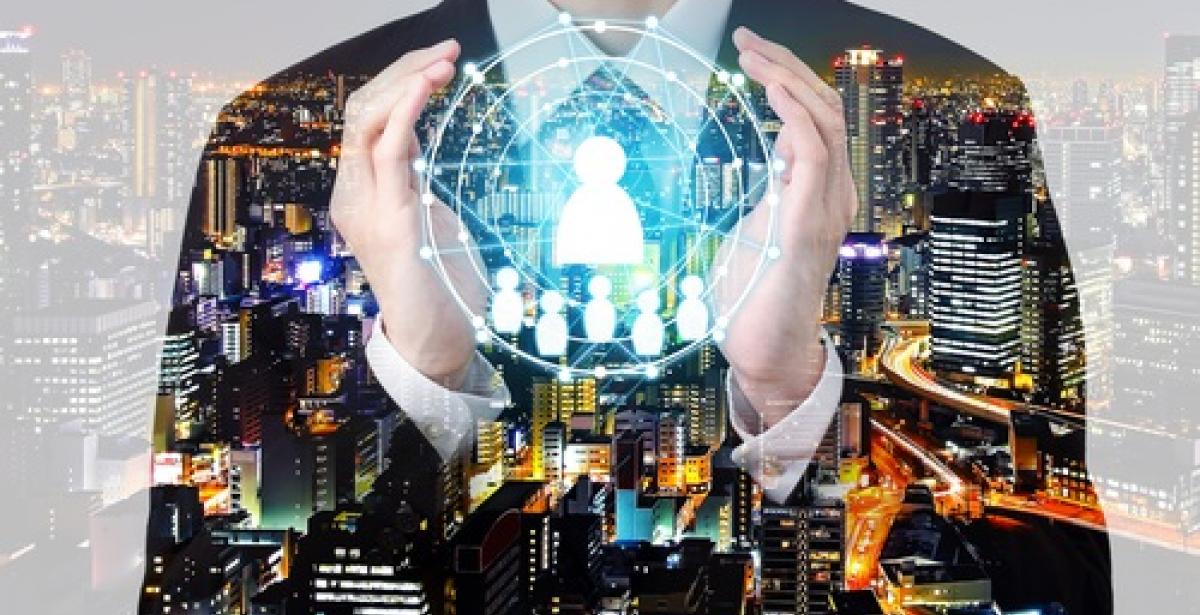 A master's degree in strategic leadership is a unique educational opportunity, because it provides students with a chance to develop expert leadership skills without focusing on a specific industry niche. Rather than taking a general business degree path or looking for a program that is suited to their existing career, students can enroll in the master's in strategic leadership online program to enhance their understanding and focus on catapulting their career to the next level.
There are many different types of professionals who should consider a master's in strategic leadership degree:
Educators
Whether they work with the youngest students in their pre-elementary days or they are college instructors hoping to shape the minds that will lead the next generation, educators must have strong communication and leadership skills. While many educators earn a teaching degree to begin their career, they may find that a master's in strategic leadership is the next educational goal they need to accomplish in order to take their career to the next level. With a master's in strategic leadership, a teacher will learn a variety of applicable leadership skills that will help when instructing students in a classroom setting. By taking courses such as Leading Change, they will learn about the trends that are currently shaping society and figure out how to lead through these challenges.
Non-Profit Organization Leaders
Running a non-profit organization is not an easy task, especially in an increasingly competitive global economy. Those who are charged with running these organizations, which often are designed to benefit the community that surrounds them, sometimes face challenges that can make it difficult for them to succeed. Professionals who work at non-profit organizations and would like to become leaders or managers, or those who are already in charge, would benefit from the master's in strategic leadership.
Organizational Structure and Behavior is just one course that is offered through this program that would help those leading a non-profit organization into the future. It explores the framework of various types of organizations while providing concrete ways to help these organizations grow in environments that continue to change frequently. In addition to this course, the entire master's degree program is designed to improve the leadership skills of those who have focused goals that they need to meet.
Communications Professionals
Communications managers and executives are charged with effectively promoting and communicating the brand message of an individual organization, which is becoming increasingly challenging in an interconnected digital world that requires immediate response. In many respects, communications professionals are leaders within their organization, as they are the voice and image of the brand. This is why a master's degree in strategic leadership would be extremely beneficial for those in this field.
Leading the Digital World and Conflict Resolution are two of the courses that would directly benefit those who work in the communications sector. It teaches them techniques for leading an organization in the real-time digital world that we have all become so familiar with, and allows them to stay at the forefront of the changing digital technologies. The conflict resolution course is ideal for communications professionals who are constantly diffusing crises that may impact their brand and the overall image of their organization.
Healthcare Professionals
From nurses and doctors to healthcare managers and hospital leadership teams, healthcare professionals in all aspects of this growing and changing industry could benefit from the master's degree in strategic leadership. This program allows them to develop leadership skills that can help them manage the changing environments while also better advocating for patients and the care that they need.
Leadership and Values is the cornerstone course in this program, and it would be particularly beneficial for those in the healthcare field. It provides in-depth information about the values that are necessary in any type of leader and encourages students to do self-exploration to help them improve their own leadership profile.
An online master's in strategic leadership degree is ideal for professionals who are looking to increase their skill set and take their career to the next level. The flexibility of the online program allows students to complete their coursework in a timeframe that works for their professional obligations and their personal commitments. In addition, this is a more affordable option than master's degree programs that are offered at traditional universities. It's a great way to invest in a career without having to work for a decade to enjoy a return on the investment.
To learn more about the online master's degree in strategic leadership at St. Bonaventure University Online and to find out if it will be the best next step for your career, contact our advisors today.