Prime Skills for a Public Relations Position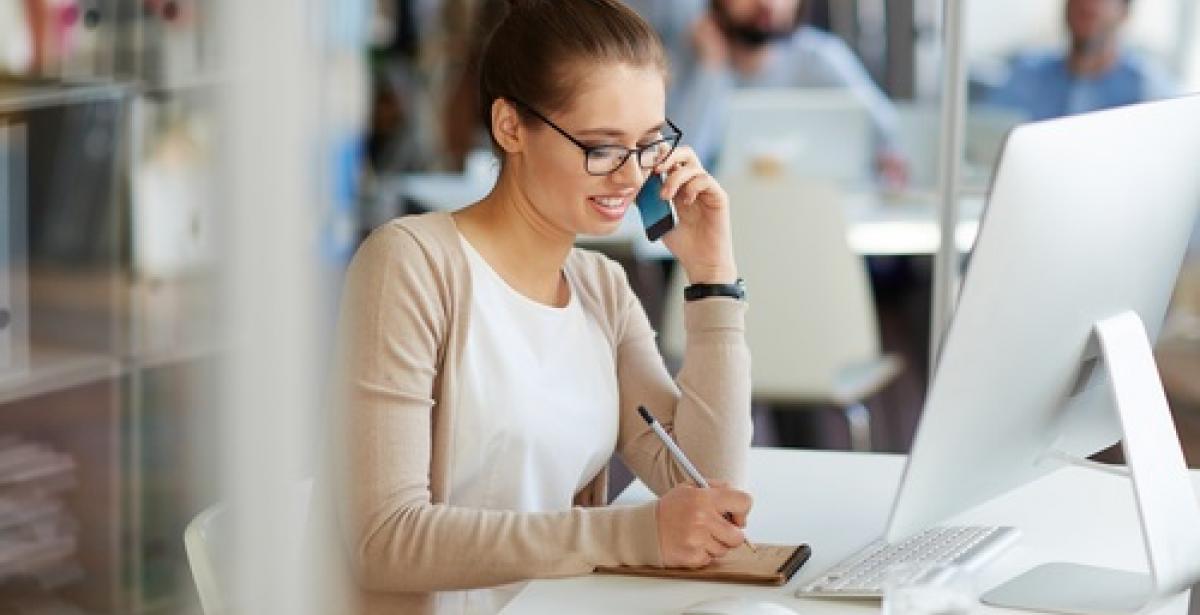 Success in the field of public relations begins with a strong academic foundation, but it also requires the development of essential personal skills. St. Bonaventure University's Online Masters in Integrated Marketing Communications may offer the ideal environment to encourage the cultivation of those skills. This article highlights several important qualities that could be needed in a public relations position, and it also highlights how the St. Bonaventure MA IMC program may help its students attain them.
Cutting Edge Communicator
Those seeking a career in public relations must first and foremost be masterful in their communication skills. This ability goes beyond confident speaking in public; an effective communicator is one who can also listen and understand what an audience or consumer might want and then translate those needs into a compelling and nuanced presentation.
Clear communication skills are emphasized in some aspects of the St. Bonaventure IMC curriculum. From communications basics offered in "The Practice of Public Relations" (IMC 740) to the specifics included in "New Media: Digital Communications for IMC" (IMC 560), graduates from the program may emerge primed with cutting edge communications skills.
Writing Wonder
As part of being a compelling communicator, public relations specialists must be able to write effectively as well. In addition to a strong grasp of grammar, professionals in the field will also need to be able to tackle different styles and formats of writing with ease. For example, public relations professionals need to be as comfortable with the technical writing of a press release as they are writing a witty or humorous blog article. Though such facility might not come naturally, practice writing across these various venues can help build one's writing talents.
Students within St. Bonaventure's IMC program have the chance to explore these various styles in the elective "Public Relations Seminar" (IMC 650). This course asks students to both identify the communications strategy for a particular campaign and then, as part of that campaign's development, assess what voice or style best suits that strategy. As hypothetical scenarios that model the real world, this curriculum can aid students' writing abilities within public relations contexts.
Research Expert
With the inherent fluctuations in product offerings, specifications, and markets, it is essential to know your audience. Effective public relations professionals perform ongoing research into their product and proposed consumers to influence marketing campaigns and other promotional endeavors.
St. Bonaventure University's online IMC curriculum offers its IMC students opportunity to develop these research skills. In courses such as the elective offering "Traditional and Online Research for IMC" (IMC 570), students may consider the foundational research practices for public relations specialists that can be crucial for future professional success. There is also a required/core marketing research course, "Marketing Communications Research (IMC 520) where students will gain an understanding of the purposes, procedures, and applications of marketing research.
Global Go-Getter
The growth of the global online community has made the world of public relations a small one, with international clients becoming increasingly common. As a result, successful public relations experts today can develop campaigns that resonate with audiences around the world. This might mean calling on foreign language skills or implementing research into different cultural norms or expectations.
Through electives such as "Internet Advertising and Social Media" (IMC 580) and "Advertising, Internet Marketing and Publicity Management" (IMC 660), St. Bonaventure MA graduate students may cultivate their understanding of the global market. Emerging from such courses, these graduate students can become more aware of the world around them and thus can start to think from a more international perspective. Students will also take, "Financial Tools for IMC and the Internal Economy," (IMC 610). This course provides students with foundation knowledge of economics, time value of money, capital budgeting, financial markets and quantitative analysis.
Out-of-the-box Thinker
Conjuring new ideas and rebranding old ones is pivotal to public relations performance. the structure of the St. Bonaventure IMC online graduate program facilitates creative thinking and encouraging its students to explore practical solutions to real-world scenarios/case studies. In the elective course, "Cases and Campaigns" (IMC 800), students can investigate real cases and work through innovative solutions. The course explores service marketing, industrial marketing, consumer products, and non-profit organizations to give graduate students an opportunity to analyze and critique the use of IMC strategies across various markets.
The core creative course "IMC Creative Message Strategy," (IMC 620) allows students to focus on strategic thinking and critical skills in the development of a variety of marketing communications messages. In the course individuals will gain a background in developing strategies, assessing creative assets, and maintaining strategic continuity across media.
St. Bonaventure's online integrated marketing communications graduate program may aid today's communications professionals. In addition to the curricular cultivation of central skills, the program's online learning environment presents a forward-thinking format where participants join a diverse group of learners, including students from different industries and who have different perspectives. Join the next incoming class of IMC graduate students, and you may find yourself as an influencer in your industry.
Sources:
Ken Jacobs, "7 Skills PR Leaders Need to Succeed in the Coming Years: Do You Have What It Takes?" The Public Relations Strategist, 8 April 2014. Accessed 30 August 2017.
Alistair Turner, "Five must-have skills for a career in PR." The Guardian, 16 January 2013. Accessed 30 August 2017.