Importance of Informational Interviews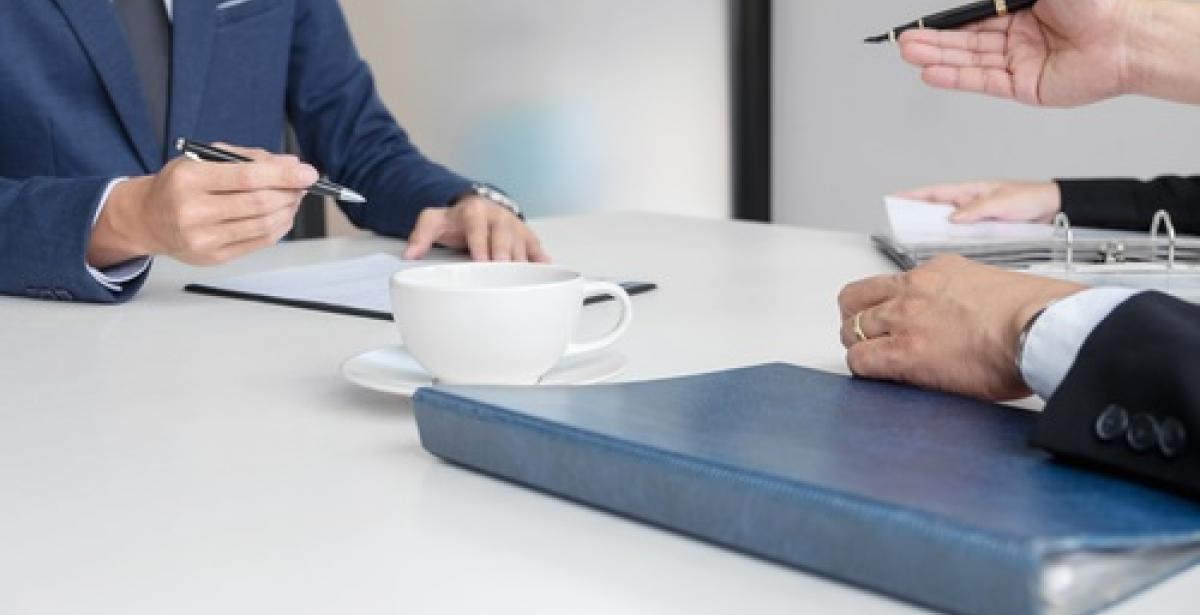 People who are looking into a leadership graduate degree are not focused on finding an entry-level job that will allow them to dip their toes into their desired field. They want to gain the knowledge and skills necessary to land their dream job — the one that will allow them to feel fulfilled professionally and to earn the income that they both need and want. Often, securing these positions requires graduates to do more than just respond to advertisements that they see on job boards. Instead, it requires expert networking and maneuvering through corporate circles until you find the position that suits you best.
One way to discover these opportunities and to find the right fit is to go on informational interviews. These are critical to your success after graduating with a master's degree.
What is an Informational Interview?
An informational interview is similar to a job interview except that you are not applying for a position at an organization or business. According to U.S. News & World Report, an informational interview is one in which you meet with an individual who has a position that you feel you might enjoy or who works in an industry in which you are aspiring to work after graduation. The purpose of this interview is not to secure employment but rather to learn more about the position itself and the career field you are most interested in. The article notes that informational interviews are highly underutilized, despite the fact that they are a valuable tool for those who want a leadership position after graduating from their online master's degree program.
Why Should I Set Up an Informational Interview?
There are many benefits to scheduling informational interviews with those who have positions that you are interested in after graduating:
It allows you to get more information about your desired career path in a more casual and comfortable way. Since you are not applying for a job, you can be more relaxed and natural when you are discussing your career aspirations.
It gives you an opportunity to get advice from someone who is experienced. This is the perfect time to get guidance for what steps you should take while you are enrolled in your graduate degree program and to find out what you should do after graduation to get the position that you really want.
It may help you uncover potential job opportunities that have not been listed or advertised. Most of the best job opportunities available are not going to be found on online job sites. Rather, they are discovered through word-of-mouth and by way of references. This is a way to network in your industry and to potentially discover positions that are available or could be available shortly.
It lets you practice your interview skills. An informational interview gives you a chance to showcase your interview skills and hone them prior to meeting for an actual job interview after graduation.
How Should I Prepare for an Informational Interview?
An informational interview may not be as formal as a job interview, but it is still important to go into the meeting prepared and poised. Harvard Business Review recommends that individuals take time to write out the questions that they want to address and to clarify the points they want to make prior to going into the interview. Make sure that your questions go deeper than the surface level. You want to get factual information about the reality of the position that you desire, so you don't want to shy away from the tough questions. It also is important to practice and memorize the questions that you want to ask so that you do not appear unprofessional, nervous or aloof. You are meeting with a high-level professional who is taking time to help you, so it's critical to show up prepared for the experience.
What Should I Expect from an Informational Interview?
You need to understand the point of the informational interview and to go in with appropriate expectations. While it may be a good opportunity to network within your industry and there is the potential that you could uncover a job opportunity, the reality is that you are simply seeking more information about your chosen field and career path. You should expect the atmosphere to be warm, inviting, comfortable and casual. You also should remember that you are conducting an interview with someone in a leadership position whose time is valuable and often on short supply. Offer a short introduction, stay on point and make sure that the interview does not last longer than you promised. At the end of the interview, you should leave with a better understanding of the realities of everyday life in a leadership position.
How Do I Set Up an Informational Interview?
Setting up an informational interview often requires some legwork on your part. If you are lucky enough to know someone who works in your desired field or industry, you could ask them to refer you for an informational interview. Otherwise, according to Forbes, you may have to schedule them directly yourself. Calling companies, sending e-mails or utilizing social media are a few options for connecting with leaders who may be open to having an informational interview with you. Be confident and professional, and you will increase your chances of scoring an informational interview.
Informational interviews can be the first step toward a coveted management position. Generally, management and leadership positions are some of the highest-paying opportunities in the workforce. According to the Bureau of Labor Statistics, some of the top management positions include marketing managers, financial managers, human resources managers, sales managers and top executives. Depending on the actual position and the organization with which you are employed, your salary after earning a leadership graduate degree could climb as high as $120,000 per year.
To find out more information about job opportunities that are available to Masters in Strategic Leadership graduates at St. Bonaventure University Online, contact our advisors today.