The Value of an AACSB Accredited MBA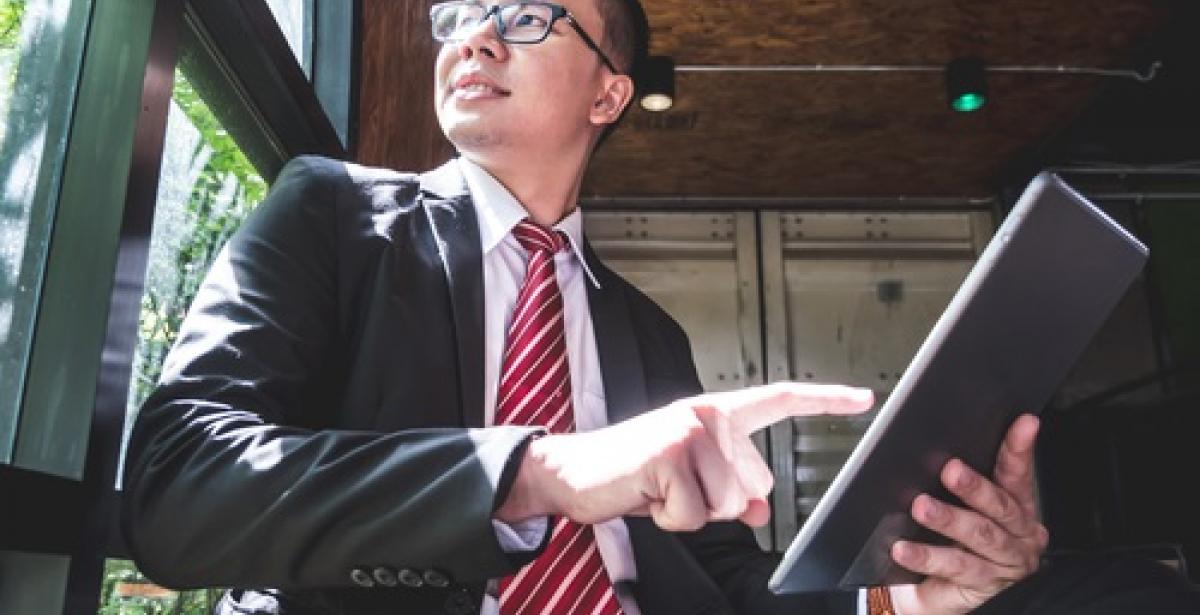 Not all MBA degrees are created equal. In fact, earning a top-tier MBA is necessary for maximizing the return on your investment. You will want to make sure that you receive an online MBA degree from an institution that is accredited and that is committed to helping its students achieve success. When deciding on the MBA degree that is right for you, you will want to make sure that the institution you are considering is accredited by the Association to Advance Collegiate Schools of Business. St. Bonaventure University Online offers an AACSB MBA degree, and our students reap the benefits of receiving a top-tier education.
What Is the Association to Advance Collegiate Schools of Business (AACSB)?
The Association to Advance Collegiate Schools of Business, or AACSB, is a business education alliance that operates on an international scale. Its goal is to connect business students with business leaders and educational institutions. The AACSB provides its members with resources and tools that are designed to enhance the business education experience and to create the next generation of innovative leaders.
It is the largest business education alliance of its kind, and its membership consists of more than 1,500 business organizations and 785 accredited business schools. The AACSB works to verify that all of its participating business schools adhere to the high standards that have been established by the alliance. In addition, it actively works to engage its members by providing professional development opportunities and training programs that allow business educators to provide business students with the most relevant and current information. The AACSB emphasizes the need to create a generation of business leaders who will strive for global prosperity.
The Personal Value of an AACSB-accredited MBA
When considering why you should earn an MBA, you have probably thought about the ways that this online graduate degree program will be personally fulfilling and rewarding. In fact, nearly 94 percent of 2014 MBA graduates told the Graduate Management Admission Council that they felt their MBA degree was personally rewarding.
The personal value associated with an AACSB-accredited MBA degree should not be overlooked. An MBA degree program allows you to explore business topics in greater detail, allowing you to uncover your passion and pursue a career that you are interested in. You have the opportunity to specialize your degree so that you can achieve the leadership position that you want after graduation. About 92 percent of MBA graduates told the GMAC that they were prepared for a leadership position after earning their degree. In addition, these same graduates felt that their MBA degree allowed them to strike the right balance between their professional responsibilities and their personal obligations. Approximately 83 percent of MBA graduates said they achieved work-life balance in their new leadership position.
The Professional Value of an AACSB-accredited MBA
Of course, the driving factor for many students who are pursuing a top-tier MBA degree is the fact that it will afford them better professional opportunities. Generally, those who earn an MBA are going to have a competitive advantage for many of the top positions within an organization. Leadership positions often require candidates to have an MBA, and these positions often have a higher salary than middle-management positions.
The GMAC reports that 92 percent of MBA graduates between 1959 and 2013 said that their degree was professionally rewarding, with 85 percent of these alumni noting that they feel their work is meaningful.
The Financial Value of an AACSB-accredited MBA
In addition to offering personal satisfaction and professional rewards, an MBA degree also will allow you to earn more throughout your lifetime than you would if you did not achieve this significant goal. The Bureau of Labor Statistics reports that there is a $12,000 per year wage premium for individuals who earn a master's degree, including an MBA. Beyond the wage premium that is available for job candidates who have a master's degree, the positions that are available to those who have a top-tier MBA also pay more than those that do not require an MBA. Most MBA graduates pursue leadership positions, many of which offer a higher salary and an improved benefits package.
To find out more information about the St. Bonaventure University Online top tier MBA program and to learn more about the value of an AACSB-accredited MBA degree, contact our advisors today.