Ways Online Students Can Become Involved in the SBU Community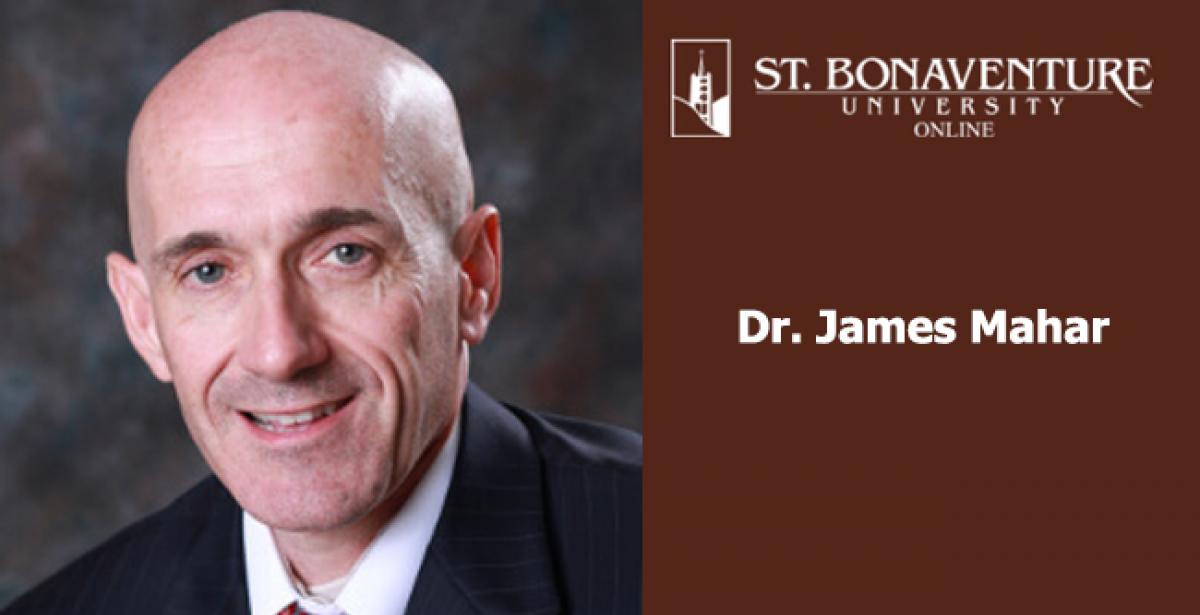 You can connect with the St. Bonaventure University community outside of the classroom especially for online MBA students Dr. Jim Mahar, Associate Professor of Finance and BonaResponds Coordinator notes, "One of the benefits of getting an MBA is to network and meet new people.If you prefer to network and work with others, there are definitely many ways to get involved as part of the SBU community."
Below are Dr. Mahar's tips on how to get involved with the Bonas community:
1. SBU online students can take advantage of travel opportunities - For example, SBU offers a New York City Fall Finance Trip. In the fall, the Finance department coordinates a trip with, SIMM (Students in Money Management). Participants get the opportunity to network with Wall Street professionals, view the New York Stock Exchange, and make connections with SBU alumni. "These trips are often critical to getting jobs and internships with some of the largest financial institutions in the world," Dr. Mahar explains.
A Chicago Finance Trip is also offered in the Spring. Similar to the NYC trip, students get to network with SBU alumni throughout the Midwest who are passionate about the Bonnie community. Participants tour the Chicago Board of Trade, Ameritrade, as well as businesses founded by SBU alumni.
2. Take advantage of speakers and presentations - SBU takes advantage of its faculty with real world knowledge to present their experiences/research. SBU also invites outside speakers to present their expertise. Online students can participate as listeners and learners in these lectures by viewing the recording of the speakers online. For example, a University Ustream is available of a recent business school panel discussing the importance of stakeholders in a firm. SBU also has a Speakers Bureau where SBU faculty will speak to multiple outside organizations free of charge.
The Finance department also presents different speakers almost every Friday during the August to May school year. "Friday Finance Forums" are an opportunity to bring global experts to campus either in person or online. Speakers have included the VP investor relations at one of the world's largest firms, local financial planners, insurance industry experts, as well as recent alumni who help prepare students for their coming job searches.
3. Experiential learning - SBU offers a number of chances for students to take their education outside of the classroom. Dr. Mahar is the coordinator for BonaResponds, a volunteer organization formed as a response to disasters such as Hurricane Katrina. BonaResponds has also coordinated volunteer efforts after disasters in Buffalo, New York and Enterprise, Alabama. Online students may take advantage of all BonaResponds volunteer opportunities both in person and online.
Online students can also participate in SIMM. Dr. Mahar explains, "SIMM meets Monday and Wednesday at 4 p.m. [Eastern] and the vast majority can go online. Indeed, you could even vote and make stock pitches from wherever you are! The algorithmic trading program will have a short meeting every week (think of it like a live class), but the rest is done online at your convenience and a great way to learn about the fastest growing area of finance."
Regardless of distance, there are a number of ways for online MBA students to engage with the on-campus Bonaventure community and engage what they experience in the virtual learning environment into real world experiences. Interested in becoming a Bonnie or experiencing the St. Bonaventure University difference, contact us.