Marketing Campaigns that Make a Social Impact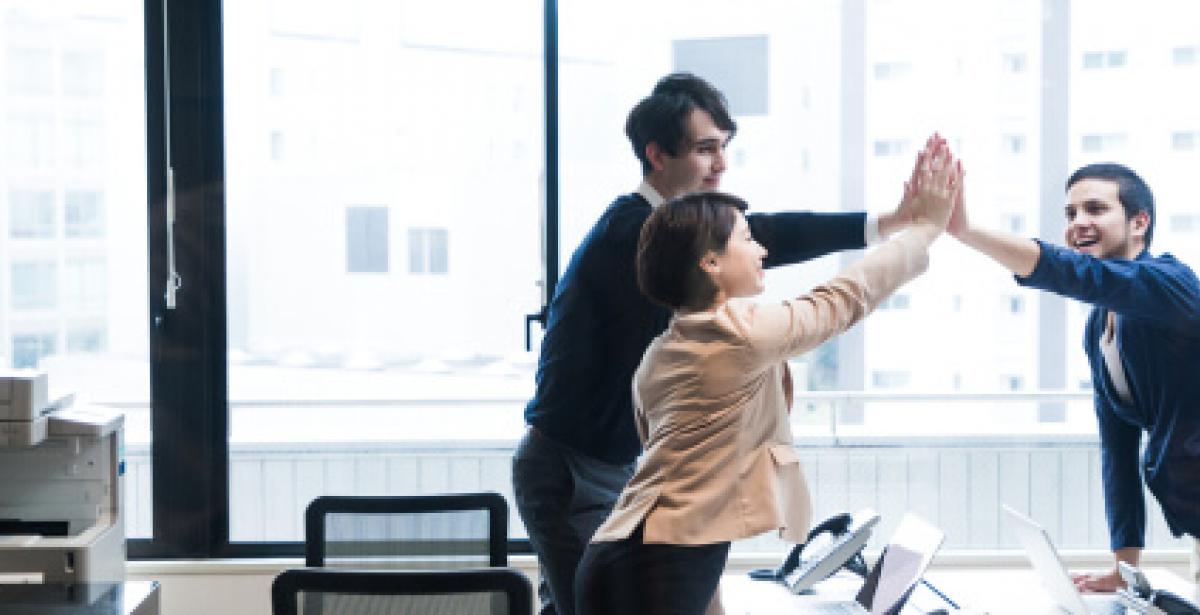 Wondering how a company can integrate charitable initiatives into their marketing campaigns? This can be achieved through cause promotion and cause-related marketing. Here we'll examine three such marketing campaigns whose charitable initiatives are effective integrated marketing communications strategies.
REI (Recreational Equipment, Inc.) Co-op: Force of Nature
Since 1976, REI co-op has invested more than $87 million in local, regional and national nonprofit organizations that work to reduce the barriers to life outside. In 2017, REI supported more than 400 organizations with community investments totaling $8.8 million. In April 2017, REI launched the Force of Nature Fund which focused on creating more opportunities for women and girls to take part in life outdoors.
According to Laura Swapp, director of public affairs and marketing at REI, "There's a big gap with how women are represented in the outdoor industry. There's a gear gap, there's a gap around who the heroes are, what stories get told, and we felt we had done enough work internally to take on that conversation."
Force of Nature was a multi-pronged effort to change the industry's approach to women as employees and customers that included a $1 million investment in nonprofits that connect women to the outdoors, the development of 1,000 new events for women, and an effort to expand stores' offerings of technical gear and apparel for women.
REI's Force of Nature was a comprehensive effort to change the male-dominated imagery of people in the outdoors by featuring women in advertising and marketing materials, both in stores and out. The campaign was the co-op's most comprehensive marketing endeavor. It was executed purely as a brand effort resulting in full-price women's business rising 20% during the height of its run. Key takeaways from the campaign's success include: differentiation, a focused brand identity and engagement.
Walgreens: Red Nose Day
More than 8 million customers interact with Walgreens each day online or at Walgreen's drugstores or clinics. To create a social impact, the company aligned itself with Red Nose Day, a fundraising campaign run by the non-profit organization Comic Relief Inc.
A longstanding charity telethon tradition in the UK, the American Red Nose Day has raised more than $100 million in the last three years. Funds benefited children in all 50 states and 15 countries internationally through programs dedicated to keeping youth in need safe, healthy, and educated. The campaign's iconic Red Noses and other Red Nose Day merchandise are available exclusively at Walgreens stores nationwide, with all profits supporting the cause. Throughout the eight-week campaign, customers can get in on the fun and support the cause by coming together with their "Noses On", by organizing fundraising events as well as watching and donating during the special night of TV on NBC. The experience emphasizes direct customer engagement with individuals walking into Walgreens and seeing the iconic red noses.
Procter & Gamble: Dawn Saves Wildlife
For more than 30 years, Dawn dish soap has been an important part of rescuing and releasing more than 75,000 wild animals affected by oil pollution. Alice Berkner, the founder of International Bird Rescue (IBR), made an important discovery: household dishwashing soap gently but effectively removes oil from affected feathers and skin. Berkner's research took place around 1975 and Dawn's products proved particularly effective. Dawn, manufactured by P&G, formally leveraged that fact in 1988 when it entered into a partnership with IBR and with the Marine Mammal Center (TMMC) in 2006. Under the partnerships, thousands of bottles of Dawn have been donated to wildlife rescue workers.
P&G developed the Dawn Saves Wildlife campaign in 2013 and donated $1 million to support rehabilitation, research programs, expand awareness and inspire the next generation of wildlife champions. The campaign's centerpiece was an online documentary series that authentically conveyed Dawn's commitment to saving wildlife while also demonstrating key product benefits. When consumers got to the store, they were drawn to images of wildlife on shelf displays, end aisle caps, and limited-edition bottle labels. The campaign allowed consumers to feel engaged by making a conscious choice, thus moving Dawn from a brand to buy to a brand people buy into.
Integrated Marketing Communications with a Heart
The three campaigns above are just a few examples of integrated marketing communications strategies that incorporate an organization's marketing goals and contributing to the public good. At St. Bonaventure University, our online Master of Arts in Integrated Marketing Communications produces the next generation of ethical marketing leaders who view marketing from a holistic perspective. If you're ready to be a marketing strategist who also makes a social impact, explore the potential of SBU's online IMC degree.