Why are Companies Sponsoring Online Degrees for Employees?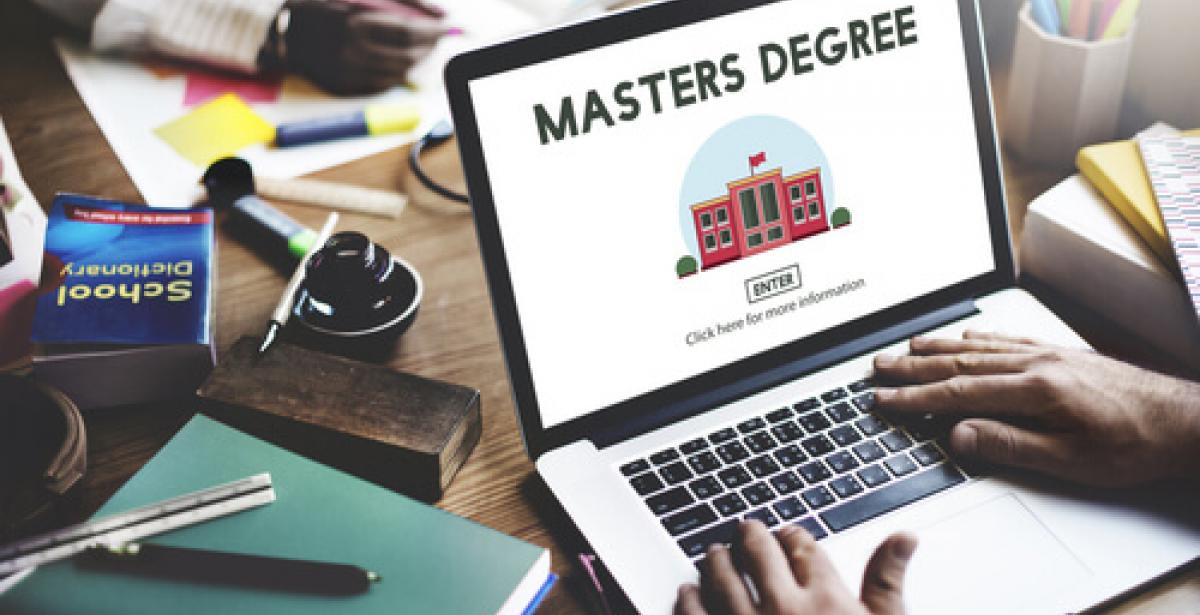 55% of companies offer tuition assistance programs – The Society for Human Resource Management.
Walmart and Discover recently announced massive education benefits for their workforce. They will help cover tuition, fees, books, and supplies for eligible employees. Although this is not the first time a company is sponsoring employee education, the emphasis on online education is interesting. It points to the growing trend of students opting for online courses to complete or broaden their knowledge. Employer support would go a long way to boost continuing education, especially for working adults who want a Master's degree.
Why are corporations so keen to sponsor higher education for employees?
The answer is simple – talent retention. Turnover is costly. It's a strong job market, and employees have more choices than before. Companies want to improve their recruitment process and an education benefit is a juicy carrot.
Frontline workers in the retail and hospitality industries or part-time employees may need help to get their GED. Some want to pursue college degrees or an online MBA so that they are eligible for promotions. This is a recruitment incentive that affects loyalty and turnover stats. The federal government is backing this trend to boost the number of Americans with college degrees.
A look at corporate benefits
Conventional tuition-reimbursement benefits have been offered for some time. But most were expensive programs, and post-recession saw many companies drop out. The rising popularity of online programs has changed that. Now many are back to sponsoring programs from private and online universities. This way they don't lose out on workers who want to go to college.
The hotel industry is using free tuition to attract and retain good employees. Despite robust growth, the industry is facing a labor shortage and high turnover rate. There are currently more than 700,000 job openings in the hospitality sector, according to government data.
McDonald's is tripling the amount of money it offers employees who want to pursue a college degree. The company will allocate $150 million over the next five years to expand the tuition assistance benefit. Some companies, like Starbucks, even cover the entire cost of a degree for employees. Others who offer similar benefits are Chick-fil-A and Best Buy.
Education benefits pay dividends for the employer and employee. The education payout per employee varies from company to company. But they can underwrite these as corporate efforts which are largely tax-deductible.
Proactive online schools
Many colleges offer discounts to businesses that offer tuition assistance. Online programs offered by traditional and reputed universities like St. Bonaventure are held in high esteem. Schools like working with businesses since it helps them create relevant and industry-ready programs. They are right in the trenches when it comes to coursework. Companies are more likely to sponsor programs that train their workforce in current and emerging trends. Leading online schools are creating modern and relevant courseware for their students.
Top 7 reasons why employees opt for online programs
A college degree like an online MBA program leads to new opportunities.
They don't have to quit their jobs to get a degree.
Online education is often one of the few options for working adults.
Increasing focus on practical workforce training creates industry-ready professionals.
Quality education within reach.
100% online so students can learn from anywhere.
Flexible classes that match the busy schedules of working adults.
Online programs have made education more accessible and convenient. Now students of all ages, with different schedules, financial capabilities and from any location can opt for high-quality, accredited, online education. A rigorous curriculum tied to an accredited educational institution helps them achieve a prestigious degree and learn new skills. They become better-prepared employees and transition to new careers easily.
Several leading universities are now offering online programs that boast the same quality and rigor as their regular on-campus programs.
Are you exploring higher education options? Universities like St. Bonaventure offer different programs like an online MBA to help enhance your professional skills. To learn more, please visit the website.