These 5 Experts Deliver SBU's Renowned Cybersecurity Graduate Programs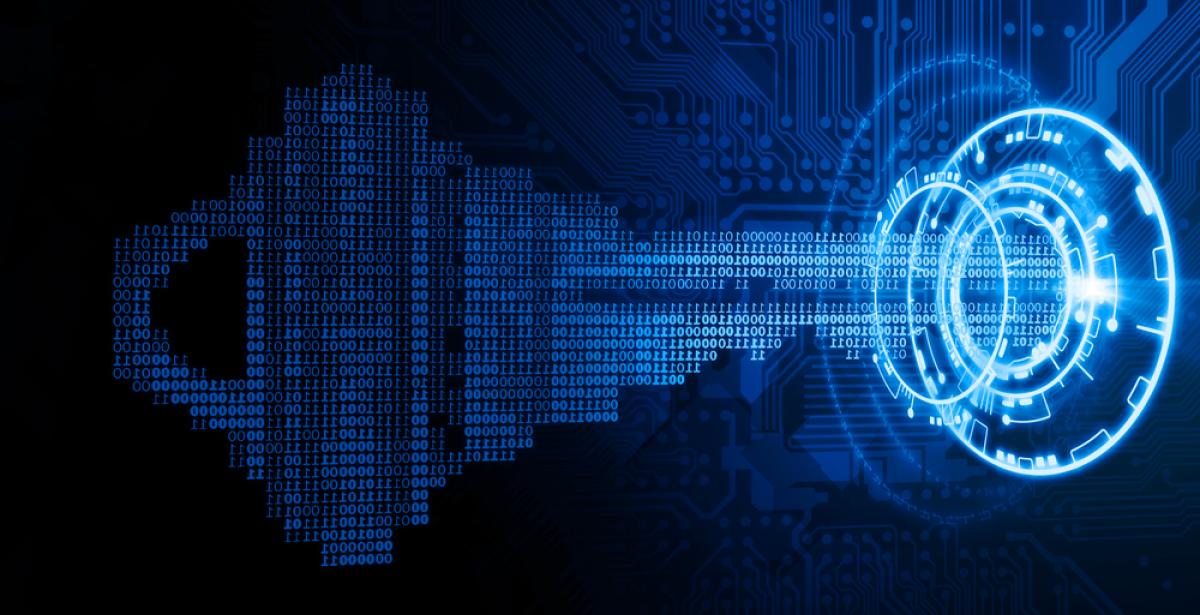 Demand is soaring for highly-qualified cybersecurity specialists. By 2021, Cybersecurity Ventures estimates a shortage of 3.5 million worldwide.
To develop the next generation of industry leaders, St. Bonaventure University offers two experiential graduate programs. They are the Online Master of Science in Cybersecurity and Online Graduate Certificate in Cybersecurity. Both equip students with the knowledge and confidence to defend our national security while helping others.
"One of the key things that makes our programs stand out is the range of topics," said Hossein Sarrafzadeh, director of cybersecurity at SBU.
In the graduate certificate program, students explore the foundations of cybersecurity. That includes computer networks, programming, and database management systems. The master's degree provides an in-depth look at advanced concepts, such as ethical hacking, penetration testing, and cybersecurity forensics. 
SBU can offer this extensive curriculum because the faculty are cybersecurity experts. 
"Our faculty have industry certificates in their area of expertise, so they're hands-on people," Sarrafzadeh said.
The professors are current and former cybersecurity specialists and thought leaders who've studied and practiced in New Zealand, Australia, and beyond. There's even a Bona alumnus in the mix. With decades of real-world experience protecting the world's data, the faculty bring cutting-edge knowledge into the learning environment.
Meet the Graduate Cybersecurity Program Faculty
Hossein Sarrafzadeh
Sarrafzadeh joined SBU as the director of cybersecurity and a professor in 2016. In 2018, he helped launch SBU's online master's degree in cybersecurity. The program is now recognized as the 11th best online master's degree in cybersecurity. 
Sarrafzadeh also created the Western New York Cybersecurity Research Center and SBU Security Operations Center. Both institutions enable SBU's graduate cybersecurity students to experience and practice cybersecurity in real-time.
For over 40 years, Sarrafzadeh has worked in cybersecurity, intelligent systems, the Internet of Things, and cloud security. Along the way, he has patented several systems, published nearly 200 research papers, and supervised dozens of doctorate and master's theses. In 2009, Sarrafzadeh started the first cybersecurity program in his home country of New Zealand.
He has a master's degree in computer engineering from Orta Dogu Technical University and a doctorate in computer science from the University of Wollongong.
Mohammad Javad Shamani
Professor Mohammad Jayad Shamani started his IT career at 14 years old.
"I got my Microsoft Certified Professional (MCP) certification at the age of 15. From then onward, I've been studying and working in IT," Shamani said.
Shamani has held numerous roles in networking and cybersecurity. Today, he works as a cybersecurity consultant. He specializes in network forensics, incident handling, continuous monitoring, log analysis, and site design. 
At SBU, Shamani teaches courses about computer networks and the foundations of ethical hacking and penetration testing.
He has a master's degree in information security from the University of Tehran and a doctorate in electrical engineering from the University of New South Wales.
Mark O'Connell
For over 35 years, professor Mark O'Connell has worked in IT for leading companies and the U.S. military.
"For the first eight years or so, I was a U.S. Air Force captain. I was in charge of information security on mainframes at the Strategic Air Command underground command post in Omaha, Nebraska, and various offices at the Pentagon," he said.
O'Connell also held leadership roles at Arthur Andersen & Co., Washington Metro Transit Authority, and Verizon. He now works as an information security consultant for Siwel-Livingstone, a global leader in software asset management services.
Drawing on his extensive experience, O'Connell teaches Risk Management and System Hardening and Protection for SBU's graduate cybersecurity programs.
He has a master's degree in computer science and an MBA from Georgetown University.
Mikhail Sudakov
An advocate for "defense by offense," professor Mikhail Sudakov teaches SBU's course in cryptography, the technique of breaking codes.
"I strongly believe in security by offense. To truly understand how something works, you must take it apart," Sudakov said.
His Bona roots run deep. Sudakov is a two-time alumnus, having earned a bachelor's degree in accounting and business information systems followed by an MBA. He also worked at the university as a software developer and information security specialist.
Now, Sudakov is a cybersecurity architect and analyst for LEO Cyber Security, cybersecurity operations and advisory firm.
Pouya Ghotbi
Professor Pouya Ghotbi is a native of Melbourne, Australia, who has spent two decades working in information technology. His specialties include software, cloud, and network security.
"Most of my experience has been in design architecture and also the implementation of very complex security systems, typically in Tier 1 banks and telcos in Australia," Ghotbi said.
He currently works as a solutions engineer for CyberArk, a leader in the privileged access management industry. As part of the graduate cybersecurity program faculty at SBU, he designed and now teaches a course about secure software design.
In addition to several industry certifications, Ghotbi has a master's degree in computer science from RMIT University.
Learning from Cybersecurity Experts at SBU
SBU's cybersecurity graduate programs are facilitated by seasoned professionals who've made significant contributions to the cybersecurity industry. Their expertise enables students to learn through actual cybersecurity scenarios and research. As a result, graduates of SBU's programs are well prepared to break into the growing cybersecurity field.
For more information about the cybersecurity graduate program faculty, watch this webinar hosted by director Sarrafzadeh.