What 3 Students Said About SBU's Online Graduate Cybersecurity Experience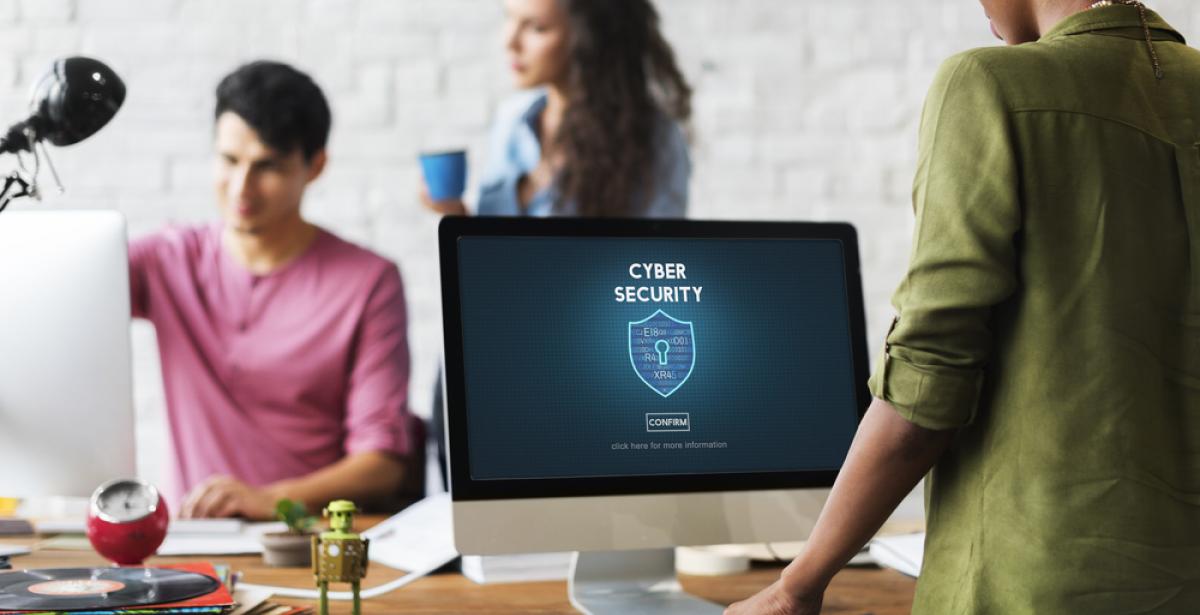 What's it really like earning a master's degree in cybersecurity online? We've compiled insights from students in St. Bonaventure University's Online Master of Science in Cybersecurity program. Hailing from Texas, New York, and Ontario, Canada, the students have different backgrounds and career aspirations. But they all said that SBU's online graduate cybersecurity programs are helping them achieve their goals.
The online graduate cybersecurity curriculum is challenging and well-rounded.
That's according to Shawn Ellis, a mid-career system security engineer from Ottawa, Canada.
"I think the curriculum gives us enough background that we could effectively navigate into any particular field of cybersecurity. It provides a path where we could pick and choose or try to be an expert at all of it."
Cybersecurity is evolving rapidly. As the use of networked devices and the Internet of Things (IoT) expands in the U.S., daily cyberattacks continue to rise. That's why SBU trains students in the newest cybersecurity practices as well as the underlying concepts. Students acquire solid practical and theoretical knowledge so that they can adapt as fast as the industry is changing.
"It wasn't a bunch of theory," said Marc Robinson, a senior-level IT professional from Texas. "We utilize tools that would be used in the market and learn to apply those in the real world."
In the online master's degree program, students study advanced topics, such as ethical hacking, penetration testing, and cybersecurity forensics. The graduate certificate program builds foundational knowledge that includes computer networks, programming, and database management systems. All students learn through actual cybersecurity scenarios and research.
Ellis, who works at Thales Canada, said he has been able to apply his learning on the job. Recently, colleagues asked him for feedback on how secure software development tools are employed at the corporate level.
"It was very empowering that I could sit in this meeting and actually talk the talk and walk the walk. I was able to negotiate back and forth about which tool would be better than others and provide the pros and cons," he said.
Faculty and students are engaged and contribute to an active learning environment.
"It's a pretty family-oriented program," according to New York native Dominic Saglimben. "It feels like a tight-knit group, and the classes aren't too big."
The average student-to-faculty ratio of SBU's online graduate cybersecurity programs is 10:1. So, professors get to know their students as individuals. They maintain regular interaction with students through discussion forums, video conferencing, messaging apps, email, and by telephone. Using the online learning platform, students can pose a question or idea at any time. Saglimben said his professors reply within 24 hours, and fellow students are helpful, too.
"You end up getting some great teamwork there from different classmates. They give you their perspective, and the instructor usually jumps in and gives an answer as well," he said.
The faculty is comprised of seasoned professionals who've made notable contributions to the cybersecurity industry. They are cybersecurity specialists and thought leaders who've studied and worked in New Zealand, Australia, and beyond. One professor started his IT career at 14 years old. Their diverse expertise challenges and inspires students to cultivate a deep understanding of cybersecurity.
SBU's online graduate cybersecurity programs prepare candidates to make a meaningful impact in the field.
Before starting the online master's degree in cybersecurity, Saglimben earned a bachelor's degree in computer science and worked in IT for one year. He's just halfway through the program, but a firm recently hired him as a cybersecurity operations defense analyst.
"The program has already helped me accomplish what I want to do in my career at the start, which was to get my foot in the door to cybersecurity," he said.
It's the ideal time to start a career in cybersecurity. Demand is soaring for highly-qualified professionals. By 2021, Cybersecurity Ventures estimates a shortage of 3.5 million worldwide. Whether you want to transition into cybersecurity or progress to senior-level roles, the online graduate cybersecurity programs at SBU will help you translate your existing skills.
When Ellis joined the IT industry, he noticed immediately that corporations are lagging in cybersecurity measures. He wants to use his master's degree to change that.
"I plan to operate at the management level and guide the executive level on how to navigate through the complexities of cybersecurity," he said.
Meanwhile, Robinson, a U.S. military veteran, intends to establish a cybersecurity firm with regulatory capabilities.
"The cybersecurity master's program has really helped me understand how to solve some of the problems faced by cybersecurity professionals, companies, and the government on today's threat landscape," he said.
How can SBU's online graduate cybersecurity programs further your career?
For these students, SBU offers a high-quality curriculum, exceptional support, and real-world applications they need to accomplish their goals. If you're curious about how the online graduate cybersecurity programs can help you, download the program brochure by filling out the form on this page. One of our enrollment advisors will contact you to get your questions answered.