Online Master of Arts
Integrated Marketing Communication
Online Master of Arts[br]Integrated Marketing Communication
Master the Art of Integration
In today's changing marketing landscape, it's no longer acceptable to be just the creative or just the analyst—you have to be both.  At St. Bonaventure, our Online Master of Arts in Communication with an Integrated Marketing Communication specialization will provide you with the skills and confidence to boldly craft a vision, research the marketplace, write the strategy, design innovative concepts and produce exciting creative and demonstrate its ROI.
Here, you will learn to create authentic, measurable, research-based, relationship-focused ideas and integrate them into powerful messages that will inform and influence, change minds and challenge common perceptions, all in an ethically and socially responsible method.
Some of the concepts you will learn include: 
Creative Strategy and Design – Use research, strategy and creativity to build, evaluate and execute powerful messages across a variety of media to inform and influence diverse audiences.
Public Relations in a Global Market – Lead and contribute to effective communication across the world with an emphasis on social responsibility, ethics and cross-cultural understanding. 
Digital Media, Mobile and Emerging Technologies – Gain a comprehensive understanding of social media marketing, mobile marketing, lead generation, user experience, and paid media amplification that will maximize brand discoverability, credibility and new audience potential.
Visual and Communication Design – Learn to achieve the goals set forward in a creative strategy to develop an emotional connection with the audience. Additionally, strengthen your communication design skills through practical application across multiple communication pieces, while maintaining continuity across all media.
IMC 570 Finding Meaning in Data: Analytics, Data Visualization & Interpretation
Big data, media analytics, and geographic information systems (GIS) have changed the face of marketing communications research by allowing us to dig more deeply into data and research to find specific answers to general questions. This course examines big data and analytics and delves into GIS, allowing students to visualize and interpret data in a number of ways. This class also focuses on evaluating messages and determining their delivery. Students will analyze primary and secondary data to solve marketing communications problems and address the distinct problems created by large databases. Emphasis is on analytical technology and multivariate methods. The course stresses the strategic use of analysis through application and project examples. (3 credits) Prerequisite: IMC 520
COM 500 Finding Your Voice: Intro to Marketing Communication
COM 540 Embracing the Brand: Branding, Strategy & Execution
COM 580 Embracing the Audience: Empathy & Ethics
COM 590  Embracing Strategic Thinking: Marketing Strategy & Planning
COM 510 Embracing Analysis: Making Meaning from Data
COM 520 Embracing Research: Marketing Communication Research
IMC 590 Finding Them Where They Are: Mobile Marketing Communications
Mobile devices have revolutionized the way in which consumers communicate, shop, and interact with brands. Research shows that global mobile data traffic is projected to increase nearly sevenfold in the next several years. IMC practitioners are now required to have an in-depth knowledge of mobile marketing practices to accommodate current consumer expectations, as well as the expertise to create, lead, and execute a mobile-first marketing strategy. In this course, students will gain a comprehensive understanding of mobile marketing, will research, strategize, and implement applicable actions that will maximize brand discoverability, credibility, and new audience potential, and will learn how to construct strategies that exceed mobile user experience expectations. (3 credits)
Integrated Marketing Communication
COM 640 Integrating Digital Media, Mobile & Emerging Technologies
COM 620 Integrating Creative Strategy & Design
COM 650 Integrating PR in a Global Market
COM 720 Integrating Visuals: Communication Design
IMC 650 Embracing Your PR Skills: Developing a Voice for Your Client
This course provides a comprehensive analysis of public relations practices for the IMC practitioner in a global society. Topics include how to research, define, develop, and deliver an effective public relations campaign, how to use social media platforms for brands, work with for-profit and not-for-profit organizations, and how to manage and mitigate crisis communications situations on a local, regional, national, and/or international level. Course pedagogies include case studies, guest speakers, simulations, and live-client consulting. Finally, the course examines the use of computer technology and dialogue through social media and how they apply to the public relations executive and IMC practitioner. (3 credits)
COM 555 Mastering the Research: Fieldwork
COM 800 Mastering the Field: Thesis
COM 830 Mastering the Project: Final Defense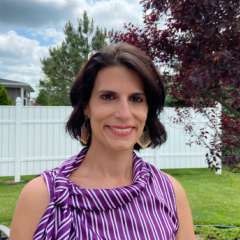 As I look back at how I felt before the Master's in Communication program, I feel like I've done a complete 180. I learn by doing, and that's what you'll experience in the program. You will choose a real client, conduct research and develop a strategy and tactics supported by that research that you interpret, and then present your comprehensive marketing plan and findings to a panel—just as you would in the real world.
- Jennifer Spoto
Marketing Manager
HSBC Bank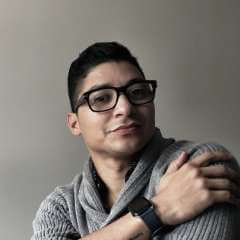 I began actively working at a marketing agency when I started the Master of Arts in Communications program. I found myself putting learning to practice on client projects, giving me added confidence in executing campaign and brand development work. After graduating, I started my agency, GoldenSnow. In the seven months that we have been in operation, we've worked on campaigns for a major liquor distributor, a heavy-hitting cosmetics company, and a non-profit organization, to name a few. Without my experiences at Bona, I don't think I would be where I am.
- Jerry Nieves
Principal, GoldenSnow
Master of Arts in Communication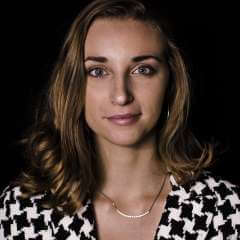 I put together presentations every other day here… the volume of data I can sift through, put into a presentation, and present out without practicing is now a seasoned tool in my tool belt!
- Beth Moore
Senior Marketing Associate, Fisher-Price
Master of Arts in Integrated Marketing Communications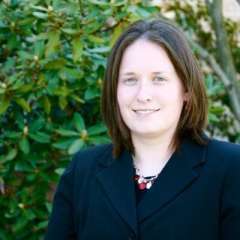 If you want something that's helpful and marketable, this is a fabulous program [M.A. Integrated Marketing Communications].
- Elaine Tooley
Executive Director of Presidential Communications at Wake Forest University
Master of Arts in Integrated Marketing Communications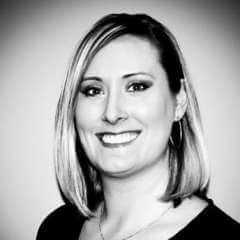 I truly believe the IMC program gave me an edge over other candidates.
- Megan Wagner
Chief Marketist at MCMarCom
Master of Arts in Integrated Marketing Communications