The Role of Public Relations in Marketing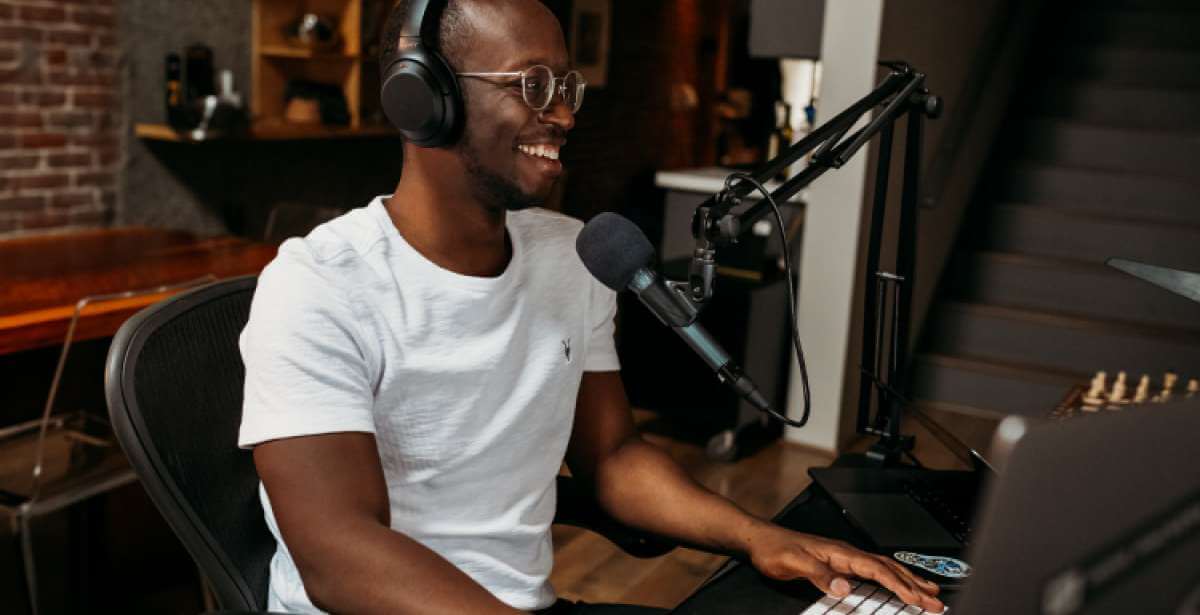 The line between public relations and marketing is a blurry one. Success in both fields rely on building relationships and staying on top of changes in this ever-changing world. Marketing and communications professionals need to know the depth and nuances of public relations to help their clients. Success also depends on using the best methods for garnering positive attention from media outlets, customers and investors.
The global public relations industry achieved $63.8 billion in total value in 2018. American firms and consultants produced $13.95 billion in revenue the same year. Your skills, education, and creativity can contribute further to this value through effective campaigns.
Everything-PR News found a disconnect in public relations awareness by those who are not in the industry. A survey of 1,000 professionals in the field concluded that:
72% of respondents indicated their parents couldn't define public relations
41% of respondents indicated their spouses couldn't define public relations
Your public relations knowledge meets brand needs, reaches customers, and separates the PR from traditional marketing. The first step toward a successful career in the field is understanding how positive and negative public relations impact businesses - in other words, how public relations intersects with marketing.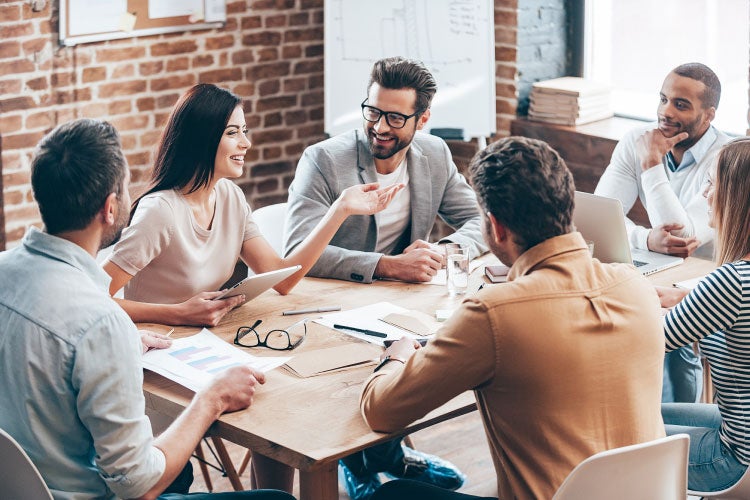 The Value of Good Public Relations for Marketing
The merger of advertising and public relations in the minds of the general public provides an interesting challenge to companies. Ragan's PR Daily found that:
60% of surveyed consumers have increasingly negative views of traditional ads
92% of surveyed consumers value earned media more highly than ads
Public relations professionals don't also put together print ads, online banners, and TV spots. They use earned media — or free coverage by sources outside of a brand — to create organic connections with customers. The best practitioners generate earned media that don't seem forced or formulaic across various outlets.
Exploring Earned Media
Earned media refers to any content not written by a brand that touts its products and services. Brands achieve earned media through influencers, traditional media and customers. This form of brand attention is free, effective and shareable.
Public relations strategies need to take into account multiple fronts for earned media. An earned media strategy should include two or more of the following to achieve maximum value:
Positive tweets and Facebook posts by product users
A magazine or TV interview with a user who casually mentions the product
Inclusion of the product or service in a "best of" list
Reviews on Yelp, Amazon, and other sites seen by millions of consumers
A natural follow-up question to this list is, "How do I create earned media?" After all, it can be difficult to create organic responses for new products. HubSpot offers the following suggestions on how to generate earned media:
Develop content that is easy to consume and attractive to readers
Take time and care to cultivate social media audiences
Connect public relations with customer service for a holistic strategy
These suggestions and the earned media examples above are not comprehensive. Your ingenuity and experience could yield new channels that revolutionize the profession. Keeping the current state of public relations in mind can set the stage for innovation.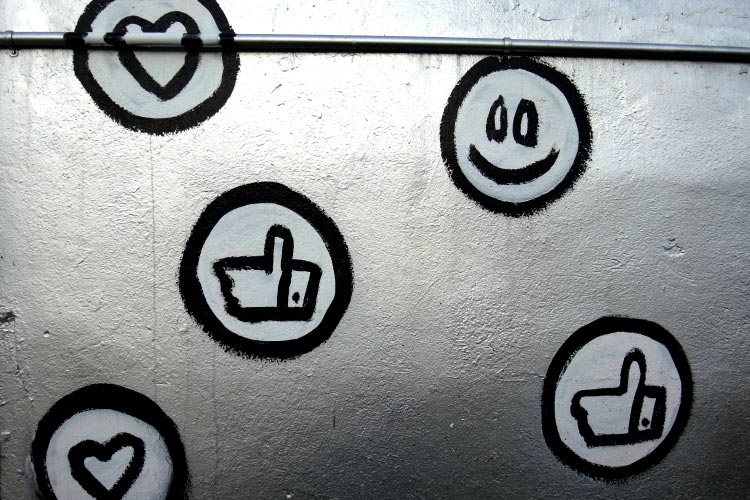 Earned Media in the 21st Century
The most successful brands and public relations experts know that multi-dimensional strategies reach different demographics. The key to a brand's growth is delivering valuable products and services to a broad range of consumers. An understanding of how different generations consume media makes it possible to set earned content goals.
Reuters Institute studied news consumption habits across three age groups in 10 countries. Earned media in the form of news stories can be informed in part by these results. The institute found the following percentage of each age group based on their first source of news each day:
Social media (57% 18-24, 43% 25-34, 29% 35+)
Direct publisher of news (23% 18-24, 33% 25-34, 39% 35+)
Aggregators (7% 18-24, 8% 25-34, 9% 35+)
Granular details like your target audience's preferred news source provide valuable intelligence for strategists. Public relations experts should balance micro and macro information on demographics when managing brand images. The following findings show why earned media is critical to a company's brand identification:
Marketing and communications professionals need to turn consumer data into public relations solutions. A background in integrated marketing communications makes this synthesis possible.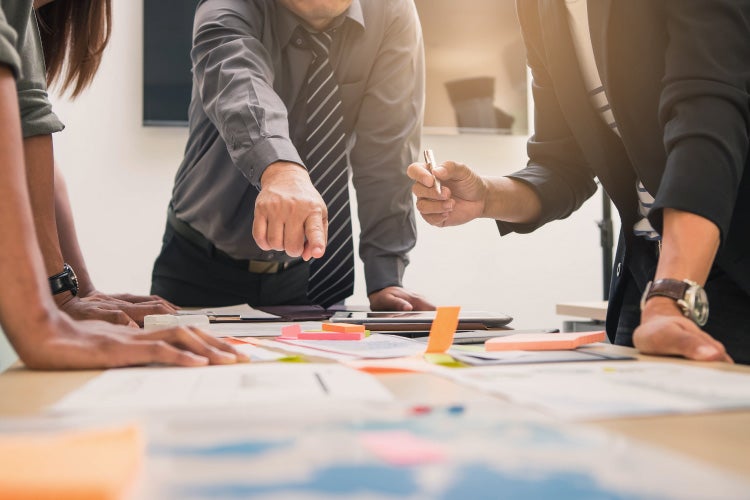 Challenges and Benefits of Earned Media for Marketing & Public Relations
Earned media forms the core of the public relations industry. Cision conducted a survey of marketing professionals about the biggest challenges in earned media campaigns. The most common responses included:
Making connections with the right influencers: 60%
Choosing the right metrics for each campaign: 52%
Developing effective and interesting content: 42%
The right combination of analytics and creativity can overcome these challenges. The short-term struggle is worthwhile because of the long-term benefits for a brand. Successful earned media efforts achieve the following goals for brands:
Turn a brand into a household name
Foster customer belief that a brand is honest and credible
Procure media coverage that shows a history of brand consistency
Create a high return on investment for minimal investment
Develop enduring customer relationships that energize the brand
Four of these five goals deal directly with the relationship between a brand and its customers. Gartner determined that 64% of customers prioritize experience over price when making purchases. Your earned media efforts don't just create value for brands; they make customers happy.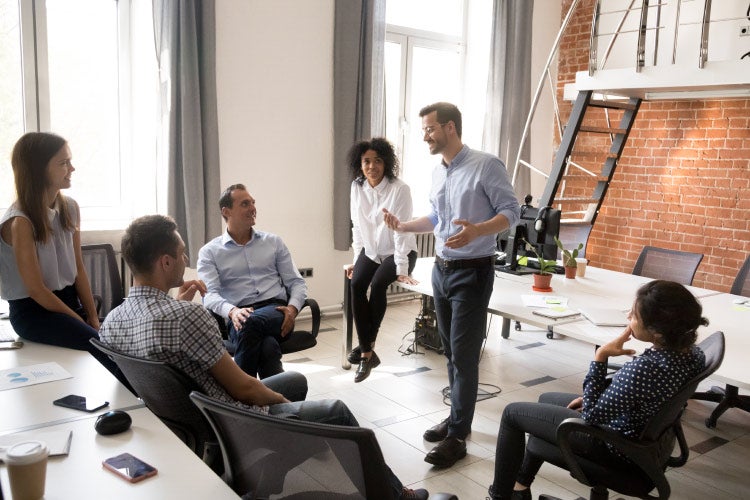 Developing Effective Public Relations Strategies
Public relations campaigns are built up from the foundations of earned media. Great tweets, reviews, and news coverage can be enhanced by additional measures. You should keep the following PR tools in mind when developing a strategy:
Conferences, fundraisers, and other sponsored events
Partnerships with complementary brands to amplify customer experiences
Pop-up stores that show brand identities in low-cost environments
Original research by the brand that can be cited by media outlets
No matter the public relations method, you need to know where you're going before taking the first step. Every campaign should start by answering a few basic questions once they've identified their target audience.
Campaign Timeline
Brands often run multiple campaigns simultaneously to coincide with seasonal events, product releases and new markets. The timeline for each campaign needs to be set from the outset to avoid messaging conflicts. A public relations timeline also allows you to avoid overwhelming media contacts and customers.
Every tool deployed in a campaign should be connected with a particular deadline. An effective strategy also anticipates fast growth, roadblocks and other contingencies. Public relations campaigns that are dynamic enough to respond quickly are built on clear timelines.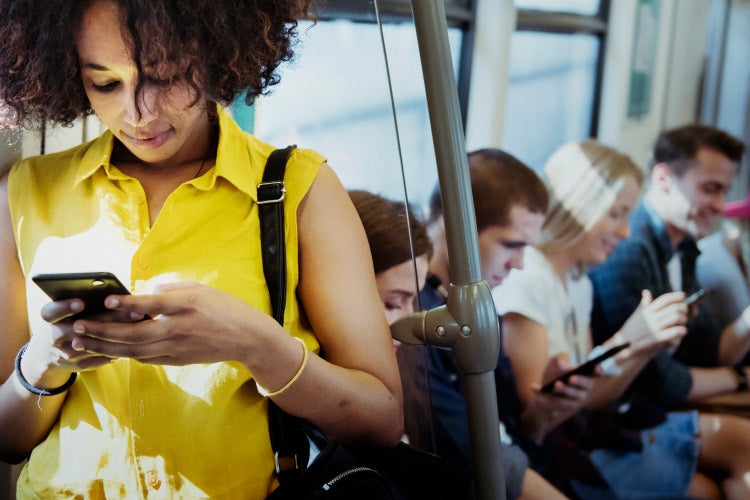 Creative Messaging, Consumer Attention
The typical American consumer encounters up to 10,000 ads every day. Fifty-five percent of consumers spend less than 15 seconds reading each blog post they encounter. The message is clear: brands need to catch a consumer's attention with creative messaging.
A 2017 report from the University of Southern California provided a blueprint to breaking through the noise. This survey of public relations professionals shows the percentage of surveyees who believe the following three mediums are important trends moving forward:
Digital storytelling: 88%
Social listening: 82%
Social purpose: 71%
It isn't enough for a brand to gain attention for a great product or service. Earned media and other methods must fit into larger narratives about the brand's values. Public relations campaigns can also show brands fit into social changes and improvements.
Measuring Success
There are a few obvious measurements of a campaign's success. A brand might declare victory when they see sales increases and expanded media coverage. The digital nature of public relations makes fine-tuned metrics essential to understanding complex data.
Each campaign should measure how earned media impacts brand interactions. You can track the success of your carefully built strategy by looking at:
Estimated page views to the brand's website
Organic search traffic
Referral link use
Social media shares
Measuring domain and link authority are also helpful in comparing a brand to its competitors. A steady stream of traffic plus quality links add to domain authority. Frequent backlinking to a highly ranked website means higher placement in search results.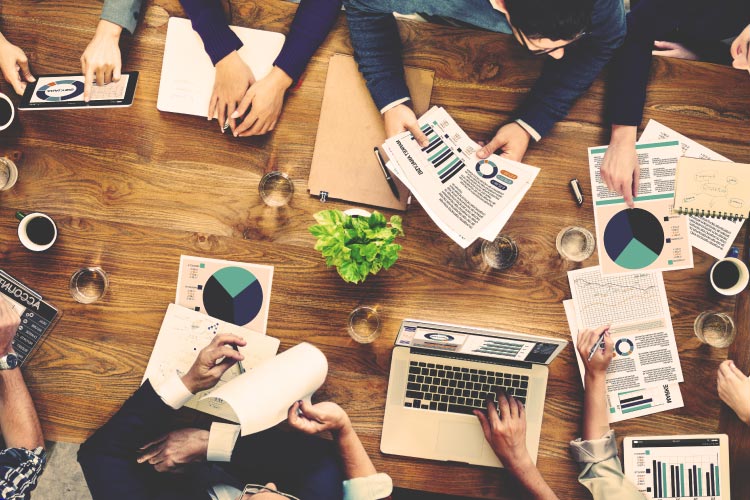 Best Practices in Marketing & Public Relations
We now know the scope of the public relations field and current trends in earned media. Every brand strategy should follow industry best practices learned from previous campaigns. There isn't a single set of best practices followed by everyone but you can learn from the wisdom of experienced practitioners.
Cultivating Media and Influencer Relationships
Achieving success in public relations requires more than superficial relationships with journalists and influencers. Throughout your career, you will develop connections by showing value on both sides of the relationship.
Journalists value connections that supply easy-to-consume and current leads. PR News provides tips on how to develop long-lasting relationships with journalists, including:
Writing press releases and emails in a style that fits the journalist's style
Showing familiarity with the journalist's expertise and recent work
Adapting your outreach to a journalist or publication's evolving coverage
Developing connections with influencers requires transparency of intent and alignment of goals. Author and influencer Carrie Morgan emphasized these needs by saying:
"Influencers have their own agenda and goals, the biggest of which is building a thriving community. Don't expect to benefit from their community unless you are part of it first."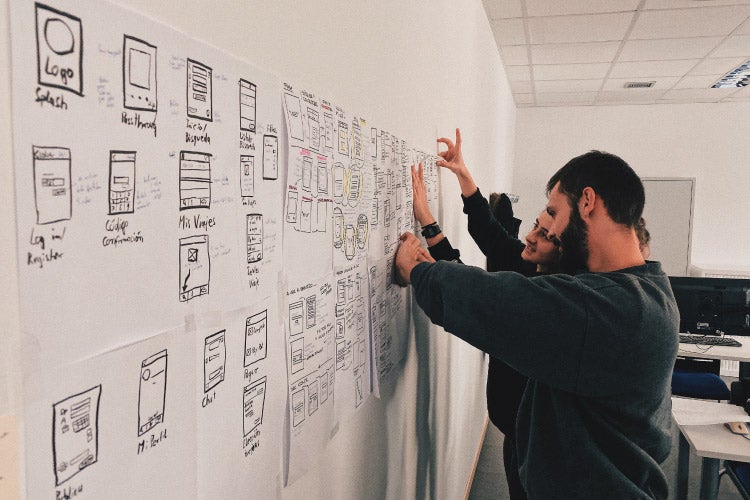 Anticipating Crises with Brand Building
Public relations experts are often deployed after brands face embarrassing or potentially disastrous events. A PR campaign can be difficult to pursue following newsworthy scandals, product failures and financial difficulties. The best time to manage a crisis is before it even happens.
Kaelan Hollon with the Motion Picture Association of America argues for brand consistency during good times to anticipate downturns. Hollon said the following about brand narrative as crisis management:
"Let's say, for instance, there's an issue with a product and you have a Twitter channel that you only update once every two weeks with middling to poor content. Suddenly, when you may need to issue something proactively, the whole brand narrative looks off. You've not been consistently communicating a brand narrative through that channel, and now you need to say something publicly."
A clear brand voice developed through effective public relations can weather a sudden crisis. Crisis management can cost up to $500,000 before anything happens but millions of dollars after the fact. Preempting a crisis with brand management also protects hard-earned reputations among consumers.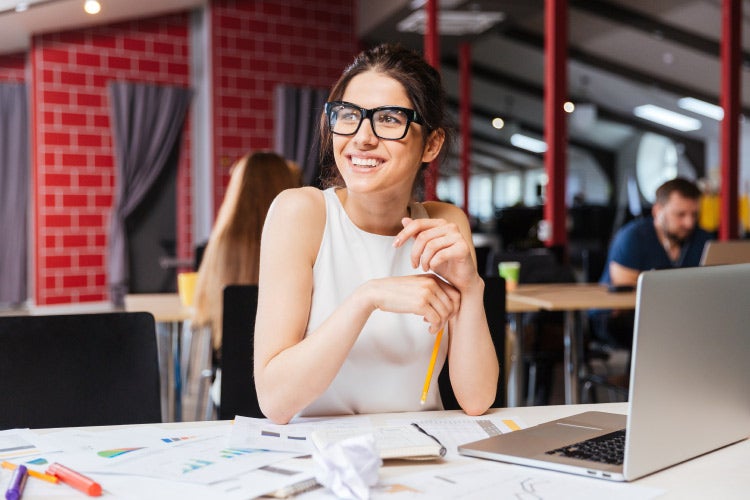 Personalizing Public Relations Strategy
The customer personas and audience samples used by public relations professionals often overlook an invaluable resource. You can think of your own preferences, experiences, and needs when developing strategies. Considering how you would perceive content or news coverage is a good practice.
Attendees at the PR Summit heard speakers share how to make public relations appealing to consumers. These suggestions covered various methods including:
Snack-size content that is easy to consume for almost any reader
Asking if you want to see your content pop up on your social media accounts
Content aimed at a particular person rather than all people
Personalization can seem difficult given the time and resources required to manage public relations campaigns. Randy Shattuck of The Shattuck Group emphasized the importance of personalization by noting:
"The big mistake with personalization is thinking that showing someone's name makes it personal to them. It doesn't. When a topic is so compelling to someone that they cannot resist it, that they cannot help but click, that's personalization. This approach requires focus on an audience of one. Some marketers produce content for the masses and then stick a person's name on it. That rarely works."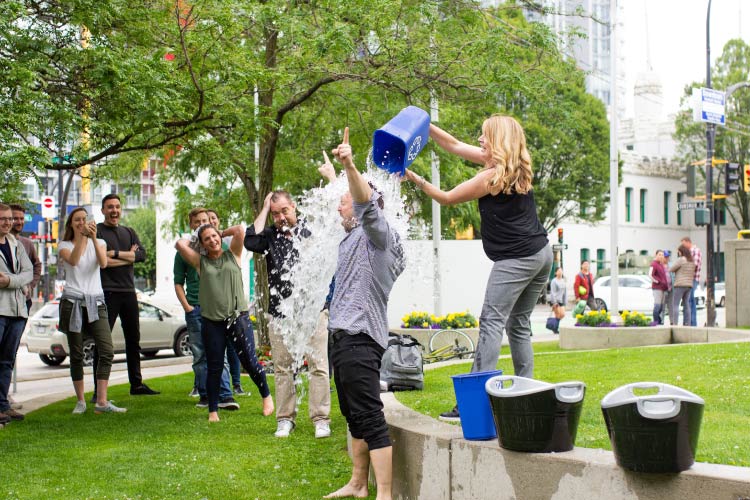 Models of Public Relations Success
After exploring strategies and best practices, it is helpful to look at real-world examples of public relations victories. Major corporations are not the only organizations that embrace modern PR strategies to bolster their marketing. We find governments, nonprofits, and startups jumping fully into the latest techniques for gaining attention.
The ALS Foundation's Ice Bucket Challenge
The ALS Foundation hit on a public relations sensation in 2014 with the Ice Bucket Challenge. This viral campaign featured people dumping buckets of cold water on their heads and challenging friends to do the same. Participants challenged each other to raise funds for the foundation's research into amyotrophic lateral sclerosis.
Celebrities like Oprah Winfrey, Bill Gates and LeBron James were joined by millions of others in the Ice Bucket Challenge. The Ice Bucket Challenge achieved great success in its first iteration including:
2.4 million videos shared on Facebook and Twitter;
$115 million raised for the foundation from more than 3 million donors;
28 million users across nine countries liked, shared or posted about the challenge.
The ALS Foundation achieved success by encouraging potential donors to have fun while raising awareness. Friendly peer pressure plus the ubiquity of social media imprints made the challenge a household name. The challenge continues to this day but its first edition was an enormous hit thanks to smart public relations strategy.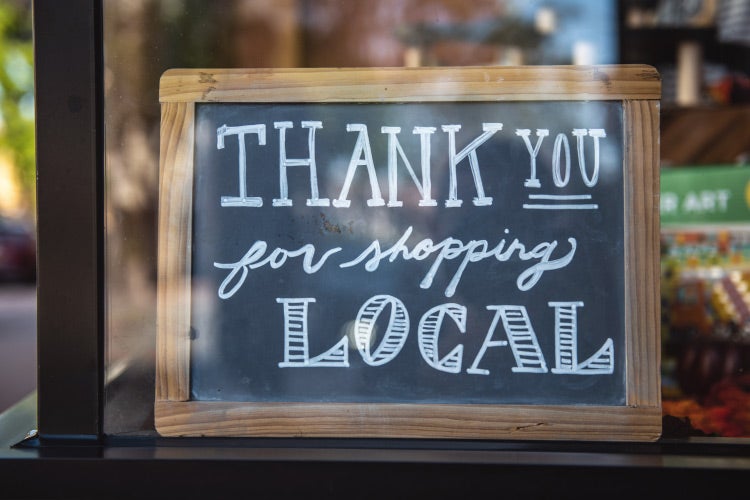 Small Business Saturday
Fortune ranked American Express No. 14 in its World's Most Admired Companies. The credit card company built its reputation as a high-end credit provider. The Small Business Saturday initiative expanded the company's reach and showed the value of local businesses.
American Express created Small Business Saturday in 2010. Across the United States, cardholders received $25 in credits to use at locally owned businesses. The company also worked with small businesses to promote their products and services.
This annual event held the Saturday after Thanksgiving continues beyond its Great Recession origins. In 2019, American Express reported the following results of Small Business Saturday events:
110 million shoppers frequented participating businesses
$19.6 billion in spending was generated by the promotion
70% of surveyed consumers were aware of Small Business Saturday
The use of hashtags like #ShopSmall allowed Small Business Saturday to spread quickly. American Express has expanded public relations efforts into Leap Day and Dine Small campaigns. These strategies have crafted a consistent narrative for the brand while generating earned media every year.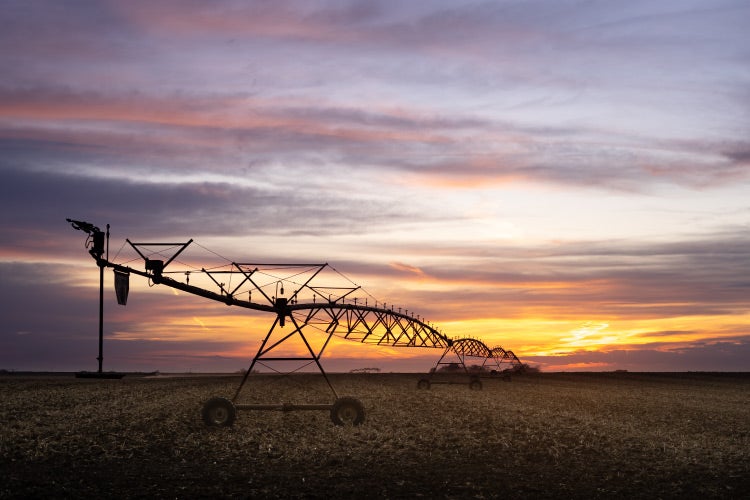 Nebraska's "Honestly, It's Not For Everyone" Campaign
Tourism officials often highlight their most popular destinations and attractions in public relations campaigns. The Nebraska Tourism Commission took a different approach in attracting new visitors to the Great Plains state. "Honestly, It's Not For Everyone" used marketing, advertising and public relations to spark interest.
The seasonal campaign in 2019 shared images of unusual or overlooked attractions or activities throughout the state. Out-of-state journalists and influencers were engaged to delight in the quirkiness of "Honestly, It's Not For Everyone." Nebraska drew national recognition by media outlets like CNN for its atypical campaign.
Earned media from this clever public relations strategy produced real results for Nebraska. "Honestly, It's Not For Everyone" resulted in:
Record collections of the state's hotel lodging tax
Spikes in website traffic for state tourism websites
New out-of-state interest in related merchandise
Nebraska's willingness to take an unusual approach to tourism yielded great results. This campaign showed that brands need to show their humanity to attract new consumers.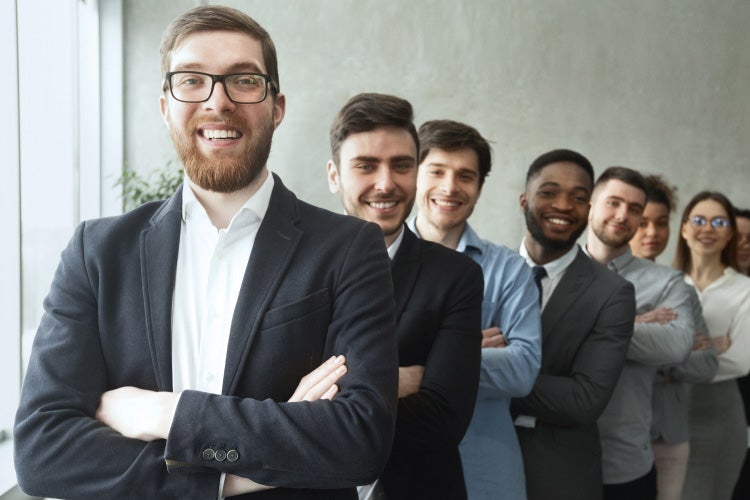 Advancing Your Public Relations Career
These examples of successful PR efforts are useful to your day-to-day work in communications. Adding a master's degree in integrated marketing communications to your resume opens paths to leadership positions. A graduate degree shows your commitment to the field and your in-depth knowledge of current practices.
PayScale also shows that a master's degree increases salaries across a spectrum of marketing and communications positions. The following job titles saw increases over the $63,000 salary average for master's degrees holders:
Senior Manager of Corporate Communications: $85,000
Account Supervisor: $91,000
Senior Marketing Manager: $94,000
Social Media Director: $130,000
Associate Director of Creative Services: $133,000
You'll find no shortage of graduate degrees that leverage your skills and experiences.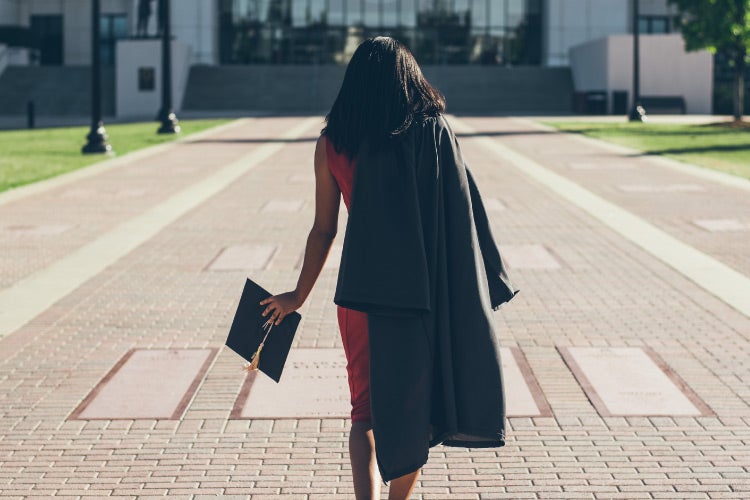 Become a Marketing & Public Relations Expert
Our innovative online program trains students in cutting-edge creative and analytical concepts. Your coursework helps you blend data analysis tools with creative software while developing winning campaigns.
St. Bonaventure graduates carry the values of discovery, community and individual worth throughout their lives. The university's description of community should inspire you during consideration of this degree program:
"We believe in an inclusive community that values diversity as a strength. We foster and celebrate practices that nurture living and learning in an atmosphere of caring, respect and mutual accountability. We seek to enhance the quality of life in the world around us, particularly by reaching out to the poor, the less fortunate and the advantaged. We not only demonstrate this spirit of community on our campus; we manifest it wherever we go."
Read more of SBU online's top IMC blogs below:
1. Integrated Marketing Communications Plan: What is it?
2. Why Is Integrated Marketing Communications Important?
3. Successful Online Student: 20 Tips for Hitting Your Goals
4. Coping With Isolation: 25 Strategies for Optimizing Mental Health