Online Master of Arts
Communication
Online Master of Arts[br]Communication
COM 500 Finding Your Voice: Introduction to Marketing Communications
COM 540 Embracing the Brand: Branding, Strategy & Execution
COM 580 Embracing the Audience: Empathy & Ethics
COM 590 Embracing Strategic Thinking: Marketing Strategy & Planning
COM 510 Embracing Analysis: Making Meaning from Data
COM 520 Embracing Research: Marketing Communications Research
Integrated Marketing Communications Specialization
COM 640 Integrating Digital Media, Mobile, and Emerging Technologies
COM 620 Integrating Creative Strategy and Design
COM 650 Integrating PR in a Global Market
COM 720 Integrating Visuals: Communications Design
Content Marketing Specialization
COM 640 Integrating Digital Media, Mobile, and Emerging Technologies
COM 662 Integrating Content Marketing: Planning and Strategy
COM 664 Integrating Content Creation: Visuals, Copy, and Optimization
COM 720 Integrating Visuals: Communications Design
Public Relations Specialization
COM 650 Integrating PR in a Global Market
COM 652 Integrating Media Relations
COM 654 Integrating Crisis Management
COM 656 Integrating Event Management and Experiential Marketing
COM 555 Mastering the Research: Fieldwork
COM 800 Mastering the Field: Thesis
COM 830 Mastering the Project: Final Defense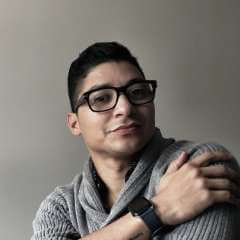 I began actively working at a marketing agency when I started the Master of Arts in Communications program. I found myself putting learning to practice on client projects, giving me added confidence in executing campaign and brand development work. After graduating, I started my agency, GoldenSnow. In the seven months that we have been in operation, we've worked on campaigns for a major liquor distributor, a heavy-hitting cosmetics company, and a non-profit organization, to name a few. Without my experiences at Bona, I don't think I would be where I am.
- Jerry Nieves
Principal, GoldenSnow
Master of Arts in Communication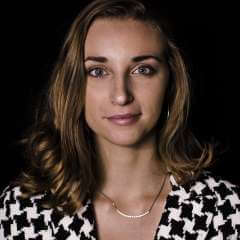 I put together presentations every other day here… the volume of data I can sift through, put into a presentation, and present out without practicing is now a seasoned tool in my tool belt!
- Beth Moore
Senior Marketing Associate, Fischer-Price
Master of Arts in Integrated Marketing Communications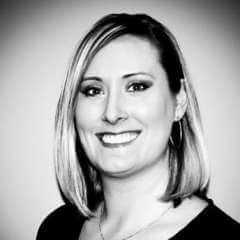 I truly believe the IMC program gave me an edge over other candidates.
- Megan Wagner
Chief Marketist at MCMarCom
Master of Arts in Integrated Marketing Communications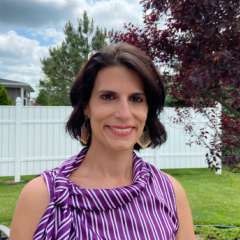 As I look back at how I felt before the Master's in Communication program, I feel like I've done a complete 180. I learn by doing, and that's what you'll experience in the program. You will choose a real client, conduct research and develop a strategy and tactics supported by that research that you interpret, and then present your comprehensive marketing plan and findings to a panel—just as you would in the real world.
- Jennifer Spoto
Marketing Manager
HSBC Bank