What Job Opportunities Exist for Online Masters in School Counseling Graduates?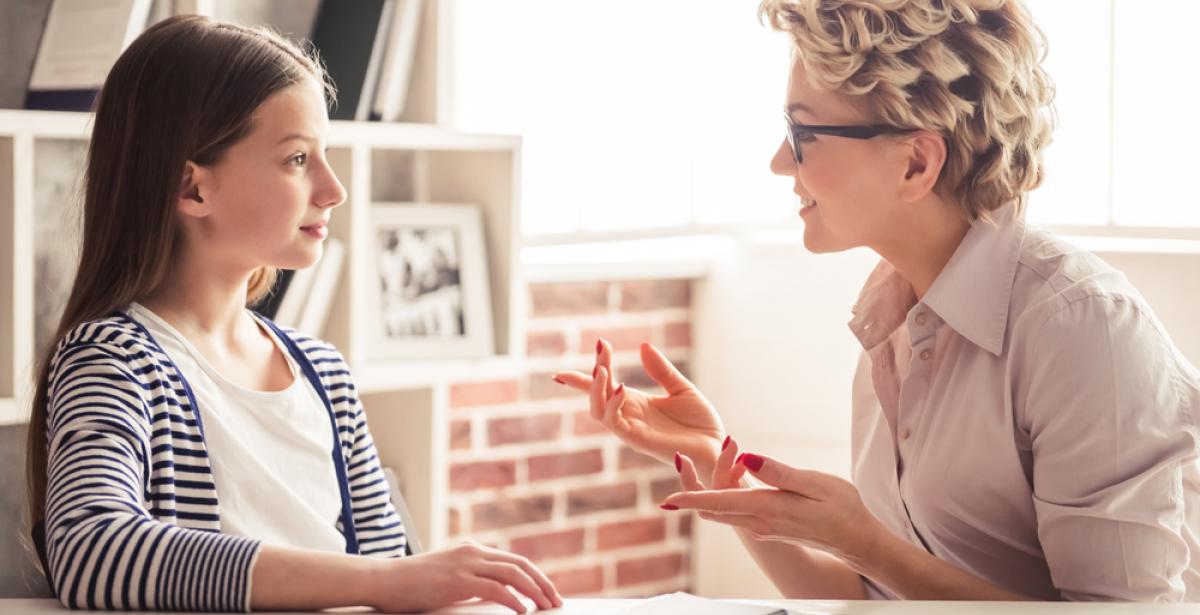 School counseling is a rewarding career for individuals with a desire to help others, especially children and young adults. School years are difficult, and many children have trouble adjusting to the new demands of growing up. Students may also have issues at home, social troubles with friends, or need guidance selecting a career path that suits their goals and abilities. School counselors support their students through all of these tough issues, helping them choose a path that is right for them, and helping them develop effective coping mechanisms and conflict resolution skills which will serve them throughout their lives.
What Can I do with a Master's in School Counseling?
Individuals interested in this field can begin their career by earning a bachelor's degree in any field and then earning a master's in guidance counseling online. After finishing their degree, graduates may then pursue licensure as a school counselor, or even pursue higher education. Some graduates choose to pursue a Ph.D. in psychology to become a school or children's psychologist.
What Job Can You Get with a Master's in Education School Counseling?
●      School Counselor
Master's degrees in school counseling open doors to becoming a guidance counselor. This career field is in demand - the Bureau of Labor Statistics (BLS) predicts 13% job growth for school and career counselors between 2016 and 2026. Salaries for school counselors are excellent. The median school counselor salary with master's degrees was $56,310 in 2018!
●      Career Counselor
In addition to working as a school counselor, those interested in working with young adults and working adults may enjoy a position as a career counselor. Although the career counseling field is quite unregulated at this time, most career counselors have degrees in a counseling field and relevant experience. This job requires that counselors be able to effectively assess their clients' aptitudes, personality, and goals. Counselors with previous careers in fields such as law, the medical field, or management, for example, may enjoy working in a niche relevant to their experience, helping those interested in changing careers in that sector, or moving up to a higher position within their field. Career counselors also help their clients adjust to career changes, improve their coping skills, and function better in their careers
●      Pursue a Career as a School Psychologist
School psychologists are an important part of many school systems and help identify learning disabilities, ADHD, and even signs of abuse in the home or by others. Earlier identification of learning disabilities is beneficial for children, as adjustments can be made in classrooms, and through working with the student and their parents to help them learn more effectively and prevent them from falling behind their peers.
While a Master's degree in School Counseling does not qualify a graduate to work as a school psychologist, some school counselors opt to return to school for a Ph.D. in psychology. A Master's in School Counseling is an excellent stepping stone for individuals interested in this career path as it fulfills the education requirements for application to a Ph.D. program, and also allows graduates to obtain relevant, helpful experience that will help them, and their clients succeed.
Benefits of Becoming a School Counselor
School counselors' work makes a lasting impression on their students' lives. Children and young adults are vulnerable groups and undergo some difficult changes during these times. Counselors help school-age individuals develop coping skills, interpersonal, and conflict resolution skills, all of which will benefit them throughout the rest of their childhood and adulthood. Becoming a school counselor leads to a fulfilling career that will help improve the lives of many.
Another benefit of becoming a school counselor is that those with children can enjoy working during school hours and spending time with their families in the evenings. Counselors have the summers off while school isn't in session, leaving plenty of time for travel, personal projects, relaxation, and spending time with friends and family. Many counselors for public schools also enjoy excellent public employee benefits and retirement.
How Long Does It Take to Get a Master's Degree in School Counseling?
Before applying for graduate school for an online Master's Degree in School Counseling, candidates must first earn a bachelor's degree. This degree may be in any field, although majors such as psychology, human services, education, or health-related studies will be especially beneficial for students. A bachelor's degree typically takes four years of full-time education to earn, although there are online programs with flexible schedules that allow students to continue to work and complete their degree at their own pace.
After graduating with a bachelor's degree, the graduate school program for school counseling at St. Bonaventure University can be completed in approximately two years, studying full-time. While attending SBU's counseling program, students complete an internship and two residencies to put their knowledge into practice and develop their skills as professional counselors.
After graduating with Master's Degree in School Counseling, graduates then follow their state's protocol for becoming school counselors. Each state's Department of Education has different regulations, and steps to becoming a counselor often include completing background checks, providing an institution recommendation, and in some states, taking the PRAXIS exam.
Ready to Make Your Next Career Move?
St. Bonaventure University's online Master's Degree in School Counseling provides students a balance of flexibility and support. Classwork may be completed online, allowing students to study and learn according to their own schedule. Students receive one-on-one attention from faculty, who are available via email, phone, and video conference to answer questions and assist you with your professional goals.
If you're a dedicated individual with a passion for helping children and young adults, you can begin your journey to a rewarding career as a school counselor today by reaching out to our admissions counselors, who are happy to answer your questions and get you on the right track to achieve your personal goals.