Online MBA
Marketing Concentration
Online MBA[br]Marketing Concentration
Boost the Strategic Position of Your Career
Strengthen your ability to navigate our dynamic global business environment. St. Bonaventure University offers an accredited online MBA with a concentration in marketing that will help you employ marketing plans to drive business success.
Make Strategic Decisions – Conduct market research and apply it to guide strategic decision-making about your organization.
Develop Sound Strategy – Explore the nature of the consumer decision-making process and understand the implications for marketing strategy.
Lead More Effectively – Learn to lead with influence and ethics by investigating the role of management and how people interact in a work environment.
Gain a Global Mindset – Discover the problems faced by multinational businesses in developing and implementing marketing strategy, as well as factors that impact international marketing.
As a graduate, you'll be equipped with the competence and confidence necessary to move up the marketing ranks.
Foundation Courses (9 credits)
Foundation courses ensure preparation for upper-level courses. Some of these courses for our accredited online MBA program may be waived based on prior schooling and/or work experience
MBA 515F Quantitative Foundations for Management
MBA 516F Accounting & Finance Foundations
MBA 517F Economic Foundations
Graduate Electives (18 credits)
In addition to the marketing track courses, students take three electives in the following areas:
Legal and Ethics
Accounting
Business Analytics
Finance
The Business Core (12 credits)
The business core ensures that you'll develop an advanced conceptual framework for analyzing and solving business problems. 
MBA 610 Financial Management
MBA 612 Marketing Management
MBA 613 Organizational Behavior
MBA 616 Accounting Practices and Analysis
MBA 649 Business Policy (Capstone)
MBA 636 Marketing Research
This course involves a study of the process of carrying out a marketing research project. Topics include the identification of information needs and research objectives; development of a plan for conducting the research; sample selection and design of research instruments; data collection and analysis; and reporting research results. An attempt is made to have the class conduct empirical studies on typical marketing research problems.
Prerequisite: MBA 608 and MBA 612.
MBA 638 Consumer Behavior
This course is designed to provide further insight into the nature of the consumer decision-making process. In order to accomplish this, various other disciplines must be studied. The marketing and behavioral science literature pertinent to the following subject areas is examined: perception, learning, motivation, personality, attitude, beliefs, social processes, social class, and culture. Finally, several models of consumer decision-making are studied and their practical implications for marketing strategy are discussed.
Prerequisite: MBA 612.
MBA 644 International Marketing
This course focuses on the problems and issues faced by multinational enterprises in conducting market research, undertaking market segmentation, and developing product, price, distribution and promotional strategies for their overseas markets. The course also examines macro-environmental factors such as economic, political, legal, geographical, and cultural issues that impact international marketing.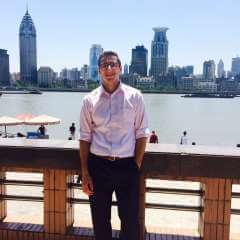 My decision to pursue an MBA at St. Bonaventure University is one I will be forever grateful for and is one I recommend to anyone considering a graduate program. Some key benefits offered that made a difference to me: The flexible in-person and online class schedule. A range of electives to peak your specific field of interest, including the option of a 2-week study abroad program in China through the Beijing Institute of Technology. The smaller, tight-knit class sizes that allowed an in-depth discussion to be had with peers and each professor. The communication and interpersonal skills gained in this environment are invaluable. Earning my MBA at St. Bonaventure has opened up a world of opportunities and the experience is one I will lean on throughout my professional career.
- Mike Iulianello
Mondelēz International
Master of Business Administration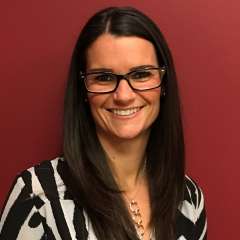 St. Bonaventure's MBA program is incredible. Not only is the structure of the program accommodating for the working professional, but the class sizes allow for both one-on-one interaction as well as group participation. Because of my experience at St. Bonaventure, I have a much better understanding of the ins and outs of a business, what truly makes a business successful and where I see myself in the future. SBU was the perfect fit for me.
- Christy A. Williams
Key Account Manager at Founders Brewing Co.
Master of Business Administration