Many graduates of St. Bonaventure's online master's programs are sounding off on their experiences, skills learned and the overall impact the master's degree has had on their personal as well as professional lives.
Sports Journalism
Some of the best opportunities I've had in my career have been through St. Bonaventure. The baseline of accuracy, fairness, thoroughness—those stay with me every day. They are the elements of my process I do every day on the job.
- Adrian Wojnarowski
NBA Senior Insider, ESPN
Class of 1991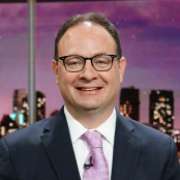 These journalism programs are grounded firmly in the real world and have a close eye on continued evolution for both the programs and the students in them. Talented alumni at the top of their fields contributed to an equally talented and dedicated faculty to ensure the right mix of academia and real-world applications.
- Chris LaPlaca
Senior Vice President of Corporate Communications
ESPN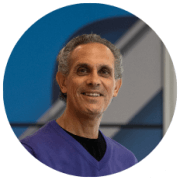 Sports journalism, like all journalism, relies on the fundamental skills of developing sources, writing or broadcasting engaging stories based on a wealth of reporting. In the SBU sports master's programs, those key areas will be addressed and highlighted.
- Donna Ditota
Sportswriter
The Post-Standard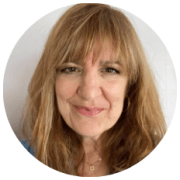 It's exciting to see the new Sports Journalism master's program being offered at SBU. It's a rapidly changing business, but with the advancements in technology and evolution of digital media, there are more job opportunities than ever. Some of the nation's best sports journalists have come through the Jandoli School, so I am proud to see SBU's commitment to advancing its learning opportunities.
- Rayna Banks
Senior Managing Producer
ESPN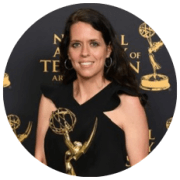 Not only will the program set you up for success, but you'll have access to an alumni base that will actually talk to you. Being a small school has its perks.
- Stephon Johnson
Staff Writer
New York Amsterdam News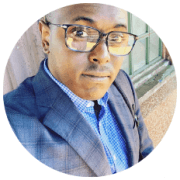 Integrated Marketing
I put together presentations every other day here… the volume of data I can sift through, put into a presentation, and present out without practicing is now a seasoned tool in my tool belt!
- Beth Moore
Senior Marketing Associate, Fischer-Price
Master of Arts in Integrated Marketing Communications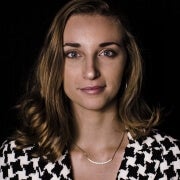 As I look back at how I felt before the Master's in Communication program, I feel like I've done a complete 180. I learn by doing, and that's what you'll experience in the program. You will choose a real client, conduct research and develop a strategy and tactics supported by that research that you interpret, and then present your comprehensive marketing plan and findings to a panel—just as you would in the real world.
- Jennifer Spoto
Marketing Manager
HSBC Bank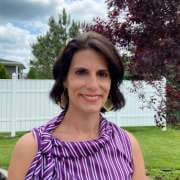 I began actively working at a marketing agency when I started the Master of Arts in Communications program. I found myself putting learning to practice on client projects, giving me added confidence in executing campaign and brand development work. After graduating, I started my agency, GoldenSnow. In the seven months that we have been in operation, we've worked on campaigns for a major liquor distributor, a heavy-hitting cosmetics company, and a non-profit organization, to name a few. Without my experiences at Bona, I don't think I would be where I am.
- Jerry Nieves
Principal, GoldenSnow
Master of Arts in Communication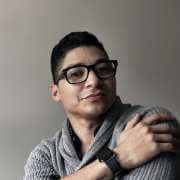 I truly believe the IMC program gave me an edge over other candidates.
- Megan Wagner
Chief Marketist at MCMarCom
Master of Arts in Integrated Marketing Communications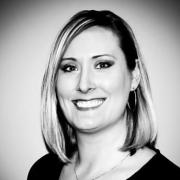 Clinical Mental Health Counseling
I've been pleasantly surprised with the amount of interaction and support I've received from the faculty and staff. My student success coach is always supportive, knowledgeable and timely while clearly enjoying what she does, and the faculty truly help to build a sense of community and connectivity.
- Cassandra Harris-Towner
Elementary Art Teacher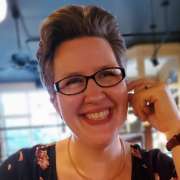 I have learned so many great counseling skills at St. Bonaventure and so far, I have been able to apply most of what I am learning in my job as a psychosocial rehabilitation skills trainer. I can apply my skills in listening, counseling with an understanding of theories, and I have a better understanding of many mental disorders. I have been excelling at my job because of these skills and I am thankful to have this knowledge.
- Frank Yarbrough
Cayuga Centers
PSR Skills Trainer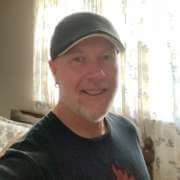 The coursework is presented in such a clear way, that it was not hard to stay on top of my work. The faculty are so supportive and are always there to help and answer any questions that we may have. I know graduate students can get easily worried about things, and the faculty did a great job of maintaining equilibrium among the students.
- Japriest Quentez Jerry
Lakeside Behavioral Health System
Mental Health Technician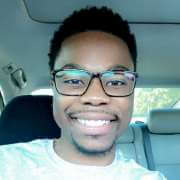 St. Bonaventure has given me ample opportunity to form a community with my professors and peers. If I have a question, I have a network of people whom I can reach out to and whom I trust. The professors are top-notch, and I receive all of the individualized attention that I could ever want from a program, despite it being online.
- Laura Klain
Certified Life Coach
Bud to Blossom Life Design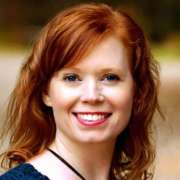 Leadership
One of my professors became a mentor. Now we meet every month to talk about my business goals and strategic planning, and it really upped my leadership game. If you are considering an online master's program in leadership, definitely consider a program like this that's going to give you the personal touch, the credentials, the network and ultimately the confidence to take your career to the next level.
- Christopher "CJ" Gross
Founder and CEO
Ascension Worldwide & TEDx speaker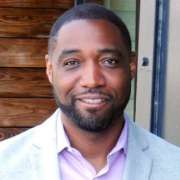 St. Bonaventure's leadership program was the best decision I made to help me grow both professionally and personally. Not only did I make lasting connections and friendships, but I was provided the skill sets to further enhance my abilities in the corporate world. Shortly after completing the program, I was promoted to the international side of my company and have continued to grow. It is true, St. Bonaventure University is the place to become extraordinary!
- Christy D. Sullivan
Zippo Manufacturing Company
Master of Arts in Strategic Leadership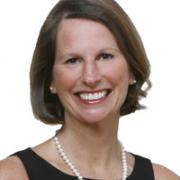 The leadership program at St. Bonaventure offered a broad curriculum to cultivate the attributes necessary to be a strong, confident and professional leader in today's businesses. This comprehensive program covered all aspects of business from marketing, planning, communications, and leadership. This program will nurture the instincts of a leader and teach students to focus their knowledge into the workplace to enhance their potential as a leadership professional.
- Patrick Cluckey
NOCO Distribution LLC
Master of Arts in Strategic Leadership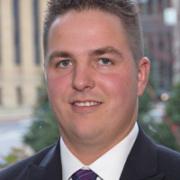 MBA
St. Bonaventure's MBA program is incredible. Not only is the structure of the program accommodating for the working professional, but the class sizes allow for both one-on-one interaction as well as group participation. Because of my experience at St. Bonaventure, I have a much better understanding of the ins and outs of a business, what truly makes a business successful and where I see myself in the future. SBU was the perfect fit for me.
- Christy A. Williams
Key Account Manager at Founders Brewing Co.
Master of Business Administration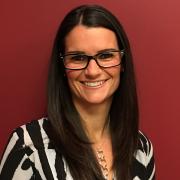 I have had many wonderful outcomes from my online MBA at SBU: I was inducted into Beta Gamma Sigma, which introduced me to an international network of business professionals for future career opportunities; I gained the necessary confidence I previously lacked to advance my career in the financial services industry; and, I have been granted job offers from several corporations who are aware of the excellent career preparation SBU's business school has to offer.
- Marcus Jones
Certified Personal Banker
Five Star Bank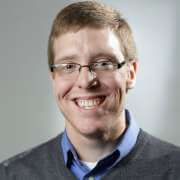 My decision to pursue an MBA at St. Bonaventure University is one I will be forever grateful for and is one I recommend to anyone considering a graduate program. Some key benefits offered are the flexible class schedule, range of electives to peak your specific field of interest, and tight-knit class sizes that allowed an in-depth discussion to be had with peers and each professor. The communication and interpersonal skills gained in this environment are invaluable.
- Mike Iulianello
Mondelēz International
Master of Business Administration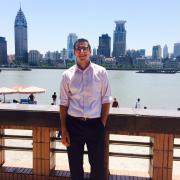 The formation of my business took place while I was enrolled in the MBA program, so every class was applicable to something I needed to know. My MBA concentration was in marketing, and the marketing courses really helped me to establish my company's brand and build a reputation in the community. Even after two years in business, I use marketing metrics and client feedback every day to better understand my target market and how to reach them.
- Theodora Turner
Founder and Owner
Anchor Advisors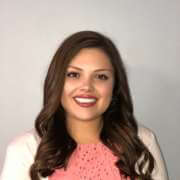 Digital Journalism
St. Bonaventure is a special place that nurtures and develops a student's whole self, and not just their career skills. There are lot of places where one can prepare for a career, but St. Bonaventure is uniquely positioned to develop students who are then prepared to both do well and do good in the world.
- Eric Fisher
US Editor
SportBusiness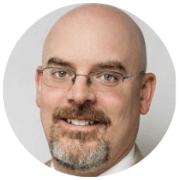 The greatest part of the academic experience was the preponderance of professors who weren't content merely saying they cared, but showed it.
- Michael Vaccaro
Lead Sports Columnist
New York Post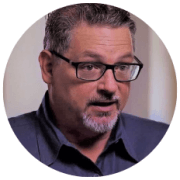 My greatest mentors come from SBU. I could reach out to a professor at any time and ask if I was making the right choice or presenting myself in the right way. I am mostly grateful for being pushed constantly to better myself by many professors.
- Shannon Shepherd
Buffalo Bills beat reporter
Sports Illustrated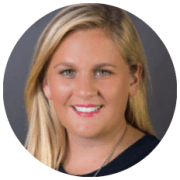 Cybersecurity
I certainly could have done self-study and pursued a certification in one or more of the cybersecurity disciplines, but one of the components of education that I really value is interaction. I learn more when I talk with other people and share experiences, and the instructors at SBU have emphasized interaction. That's the type of experience I wanted – to learn and form professional relationships.
- Scott Russell
Director of Customer Support
Panasas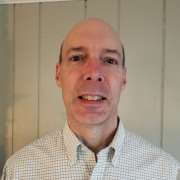 St. Bonaventure's Cybersecurity master's program content is perfect for providing the necessary knowledge base for a security leader. The instructors are very knowledgeable and were outstanding in reassuring me, checking up on me and guiding me along the way. It is more of a family feeling than just a school.
- Shawn Ellis
Information System Security Officer
Thales Defense and Security Canada