Online Master of Science in Education
Counseling Programs
Online Master of Science in Education[br]Counseling Programs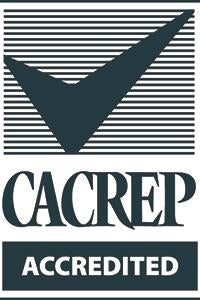 Let St. Bonaventure turn your passion for helping people into a lifelong rewarding career. Choose a Master of Science in Education in either Clinical Mental Health Counseling or School Counseling and prepare for the licensed professional counselor exam and beyond.
Through engaging coursework and in-field practice, you'll help those you counsel overcome personal challenges and accomplish their goals. You will excel as a community leader, advocate, and practitioner who models compassionate service to humanity, fostering the well-being of society.
The mission of the Counselor Education Program is to prepare students for the professional practice of counseling in a multicultural and diverse society. Specific program goals are: (a) support for the mission of St. Bonaventure University; and (b) adherence to the highest standards of Counselor Education. The programs abide by the principles set forth by the American Counseling Association [ACA]. The Clinical Mental Health and School Counseling programs are fully aligned with the standards put forth by CACREP (Council for Accreditation of Counseling and Related Educational Programs). View the 2023 CACREP Annual Report.
COM 500 Finding Your Voice: Introduction to Marketing Communications
COM 540 Embracing the Brand: Branding, Strategy & Execution
COM 580 Embracing the Audience: Empathy & Ethics
COM 590 Embracing Strategic Thinking: Marketing Strategy & Planning
COM 510 Embracing Analysis: Making Meaning from Data
COM 520 Embracing Research: Marketing Communications Research
Integrated Marketing Communications Specialization
COM 640 Integrating Digital Media, Mobile, and Emerging Technologies
COM 620 Integrating Creative Strategy and Design
COM 650 Integrating PR in a Global Market
COM 720 Integrating Visuals: Communications Design
Content Marketing Specialization
COM 640 Integrating Digital Media, Mobile, and Emerging Technologies
COM 662 Integrating Content Marketing: Planning and Strategy
COM 664 Integrating Content Creation: Visuals, Copy, and Optimization
COM 720 Integrating Visuals: Communications Design
COM 555 Mastering the Research: Fieldwork
COM 800 Mastering the Field: Thesis
COM 830 Mastering the Project: Final Defense