MS in Education Counseling
MS in Education Counseling
NO GRE OR GMAT REQUIRED FOR COUNSELING PROGRAMS
St. Bonaventure University Online offers two distinct programs in the counseling field:

Our Online MSED Counseling programs are CACREP-accredited. We have a 95% completion rate as well as more than 90% licensure and school certification rate. St. Bonaventure University prides itself on making its postgraduate programs accessible and affordable.
We are:
2nd Best Value in New York (Top Counseling Schools)
#5 in Best Value Schools (2021 U.S. News and World Report)
#18 in Regional Universities North (2022 U.S. News and World Report)
Best College for Veterans (U.S. News and World Report)
"Top 300 Best College Values" (Kiplinger's Personal Finance)
Our graduates focus on doing extraordinary work by transforming individual lives and communities. At the same time, we give our graduates the skills in an interactive and experiential learning environment.
At the beginning of the second year, students start the Practicum which requires 100 hours, 40 of which involve direct contact with clients. Following the Practicum, you'll complete two internships each requiring 300 clock hours. Apart from that, two 4-day residencies at St. Bonaventure University are required. You'll enrich your studies and build your career network.
The majority of classwork is done in an online learning community. Complete your coursework on your schedule and at your convenience. At the same time, you'll network with your peers and faculty and gain skills and insight from fellow professionals with diverse field experience.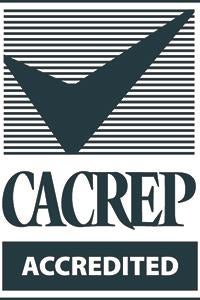 SBU's Online MSED Counseling programs are fully aligned with and mirror our CACREP-accredited on ground programs, and meets the standard for licensure within the state of New York.
Additionally, SBU encourages graduates of the online MSED Counseling programs to seek New York State Licensure upon completion of their program. State licensing regulations and professional standards vary by state and learners are responsible for understanding and complying with the requirements of the state in which they intend to work.
Specific requirements for the Mental Health Counselor license are specified on this NYSED website.
Specific requirements for Permanent Certification in School Counseling are specified on the NYSED Office of Teaching Initiatives website.
What is the difference between the two programs?
The MSED in School Counseling is specifically directed at individuals who want to work with individuals in a P-12 environment or within an education setting. The Master of Science in Education Clinical Mental Health Counseling is designed for individuals who may provide individual or group counseling in a variety of environments, including agencies and educational facilities.
What are the counseling program requirements?
You must have and provide:
Transcripts from all colleges and universities previously attended
A Personal Statement/Writing Sample*

This takes the form of your responses to the questions presented in our MSED Counseling writing sample. (Please complete the linked form and submit to graduate admissions).

Two Recommendations

Who describe suitability for graduate study, your interest in the counseling field, your professional work, etc. Typically, recommendations come from professors, supervisors, professional peers or community leaders. We provide the School of Graduate Studies Recommendation Form for your convenience; it is not required that your endorsers use this form.

Interview

Once your application file is complete (or in some cases nearly complete), the counseling department will schedule you for an interview with a member of the counseling faculty.
There is no application fee, but a $100 cost for graduation. We offer 3 intake periods per year.
How much does the program cost?
Each program costs $799 per credit hour.
Is fieldwork required as part of the program?
Yes, both programs require a 100-hour practicum that includes 40 hours of direct counseling. You'll complete 300 hours each at two internships. There are also two 4-day mandatory residencies at St. Bonaventure University.
Is financial aid available?
You can learn more about available financial aid here.
Courses are 7 weeks long.
Is the program accredited?
Our Online MSED Counseling programs are fully accredited by the Council for Accreditation of Counseling & Related Educational Programs (CACREP).
What kind of counseling does the MSED Clinical Mental Health program prepare me for?
You may go into a variety of areas and perform counseling in specialized areas such as Substance and Drug Abuse with a certificate program available from SBU. You may also perform Marriage and Family Counseling.