Online MBA
Master of Business Administration
Online MBA[br]Master of Business Administration
Develop Your Career as a Complete Professional
St. Bonaventure University's fully accredited online MBA goes beyond the traditional Master of Business Administration. Through personalized and interactive coursework, you'll become a well-rounded professional prepared to lead and innovate in a variety of business environments.
Advance Your Skills – Develop the skills that matter to employers and your future: essential business competencies, critical thinking, problem-solving, and communication.
Cultivate Specialized Knowledge – Become proficient in one of the most important areas of business to stand out and enhance your existing expertise.
Lead More Effectively – Grow your understanding of business operations and the fundamental functions of management to take on more responsibility and improve your leadership potential.
Improve Decision Making – Understand the interaction among business functions to better assess the full organizational impact of your decisions.
Employ a Different Way of Thinking – Gain perspective on the big picture to overcome business challenges with a global mindset.
Graduates are equipped with strong ethical judgment, advanced business skills, and interdisciplinary knowledge. With an online MBA from St. Bonaventure, you can achieve extraordinary outcomes for the greater good and the bottom line.
Foundation Courses (9 credits)
Foundation courses ensure preparation for upper-level courses. Some of these courses for our accredited online MBA program may be waived based on prior schooling and/or work experience.
MBA 515F Quantitative Foundations for Management
MBA 516F Accounting & Finance Foundations
MBA 517F Economic Foundations
The Business Core (12 credits)
The business core ensures that you'll develop an advanced conceptual framework for analyzing and solving business problems.  
MBA 610 Financial Management
MBA 612 Marketing Management
MBA 613 Organizational Behavior
MBA 616 Accounting Practices and Analysis
MBA 649 Business Policy (Capstone)
Graduate Electives (18 credits)
The graduate electives allow you to pursue studies in five subject areas of special interest:
Legal & Ethics
Accounting
Finance
Marketing
Business Analytics
Students complete a total of six elective courses (18 credits) of which six credits must be three credits each of Qualitative and Quantitative breadth courses. This structure allows you to customize your education and prepare for your ideal career.
MBA 611 Legal Environment of Business
MBA 650 Business Ethics
MBA 696FA Financial Statement Analysis
MBA 623 Advanced Cost Accounting
MBA 696FB Financial Statements Presentation

Note: This Accounting track is not CPA licensure-qualifying.
Business Analytics Electives
MBA 620 Marketing Analytics for Data Driven Decision Making
MBA 621 Data Visualization and Analysis
MBA 625 Project Management
MBA 634 Financial Modeling
MBA 626 Investments
MBA 628 Managerial Economics
MBA 639 Behavioral Finance
MBA 636 Marketing Research
MBA 638 Consumer Behavior
MBA 644 International Marketing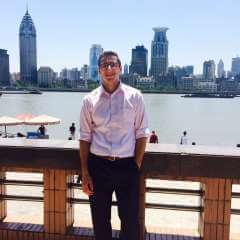 My decision to pursue an MBA at St. Bonaventure University is one I will be forever grateful for and is one I recommend to anyone considering a graduate program. Some key benefits offered that made a difference to me: The flexible in-person and online class schedule. A range of electives to peak your specific field of interest, including the option of a 2-week study abroad program in China through the Beijing Institute of Technology. The smaller, tight-knit class sizes that allowed an in-depth discussion to be had with peers and each professor. The communication and interpersonal skills gained in this environment are invaluable. Earning my MBA at St. Bonaventure has opened up a world of opportunities and the experience is one I will lean on throughout my professional career.
- Mike Iulianello
Mondelēz International
Master of Business Administration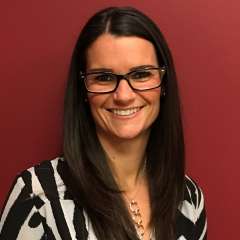 St. Bonaventure's MBA program is incredible. Not only is the structure of the program accommodating for the working professional, but the class sizes allow for both one-on-one interaction as well as group participation. Because of my experience at St. Bonaventure, I have a much better understanding of the ins and outs of a business, what truly makes a business successful and where I see myself in the future. SBU was the perfect fit for me.
- Christy A. Williams
Key Account Manager at Founders Brewing Co.
Master of Business Administration