What Graduate Degree Is the Right Fit for You?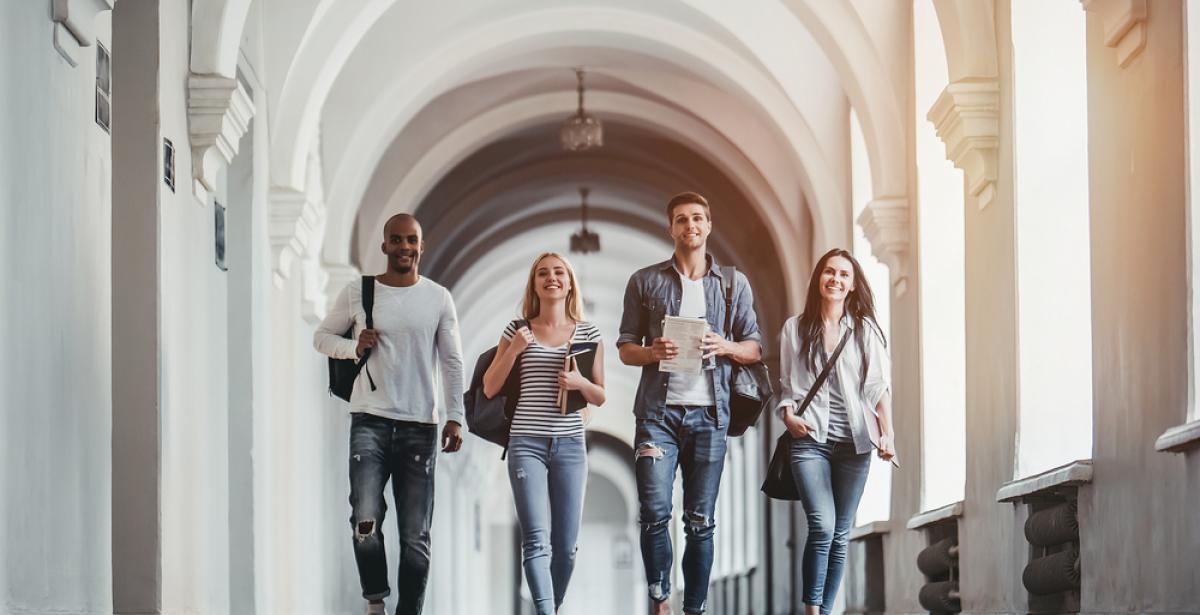 Students pursuing a bachelor's degree discover which subjects intrigue them, which jobs are best suited to them, and what level of income they hope to make. Starting an online master's degree program can be a natural next step for people at any age who are seeking to expand their career opportunities and increase their salary. Picking the right graduate degree is influenced by a number of factors including career ambitions, job opportunities, salary and natural or acquired skill set. 
Find out which graduate degree best suits your needs and could land you your dream job.  
Is a Masters of Business Administration (MBA) right for you? 
Pursuing a Masters of Business Administration (MBA) is a common path for graduates with a bachelor's degree looking to build transferable skills that can enhance their chances of success in a business environment. An MBA provides the foundations for understanding how a business works and builds on this foundation by developing a student's knowledge in specialized areas. If you have an entrepreneurial spirit, work well with others, effectively manage your time and have a knack for networking, an MBA is an excellent opportunity to help fulfil your career aspirations.
What is the career outlook for people with an MBA?
Yet another reason why students often obtain an MBA is because of the promising career outlook for graduates. There are predicted to be around 500,000 business management jobs available to grads by the year 2024 and MBA holders are highly employable. According to GMAC (2018), 86% of employers surveyed planned to hire MBA graduates in 2017. Clearly, the possibility of landing a job is increased and so is the annual salary; the top salaries for MBA graduate degree land around $100,000 and above. 
What are the top jobs for an MBA graduate?
According to U.S. News and World Report, MBA holders have increased opportunity at landing a job in one of the following areas:
Consulting ($120K)
Financial services ($110K)
Technology ($90K)
Is a Master of Arts in Strategic Leadership (MSL) right for you?
Do you have a desire to build leadership skills in your field of interest so that you are able to better manage a team of people? A Master of Arts in Strategic Leadership (MSL) helps students leverage their existing expertise and establish themselves as leaders. This is a good path for people looking to create change inside and outside of the organization they work for. If people would describe you as an empathetic and innovative visionary, an MSL is a perfect direction to support your natural-born skills. 
What is the career outlook for people with an MSL?
According to Fast Company, nearly one-third of employers now require a master's degree as the education requirement for particular jobs. It's no longer enough to enter a workplace with a basic set of skills, employers are looking for differentiators among candidates. MSL graduates have enhanced communication skills, an ability to drive results and the ability to inspire excellence within the people around them. 
What are the top jobs for an MSL graduate?
According to U.S News and World Report, there are a number of possible career options for MSL graduates including: 
Human resources ($100K)
Health services managers ($90K)
Management analyst ($80K)
Is a Master of Arts in Integrated Marketing Communications (IMC) right for you?
Are you interested in growing a prosperous career in advertising, public relations or digital marketing but don't know where to start? Many students graduate with a bachelor of arts or marketing degree but struggle with a learning curve from academia to real-world applications. The Master of Arts in Integrated Marketing Communications (IMC) is a graduate degree designed to help graduates navigate the changing media landscape and enter their careers as knowledgeable marketing experts with hands-on experience. This program is excellent for people looking to build a personal brand, build industry relationships and understand businesses from a customer-centric point of view. 
What is the career outlook for people with an IMC?
Opportunities in marketing are growing year-by-year with no sign of slowing down. In 2016 there were more than 200,000+ jobs in marketing available for recent grads to fill. Hiring employers are looking for individuals that have proven themselves to be proficient in a number of areas. According to Marketing Profs' report, more than 300 hiring managers surveyed wanted marketing professionals who had experience in digital marketing (56%), research and analysis (25%) and communications (25%). 
What are the top jobs for an IMC graduate?
According to the U.S. Bureau of Labor Statistics, some of the jobs IMC graduates go on to take include:
Marketing Manager ($120K)
Senior Brand Manager ($119K)
Public Relations Specialist ($56K)
To view the above program information in an at-a-glance infographic, click here.