Top 5 Content Marketing Tools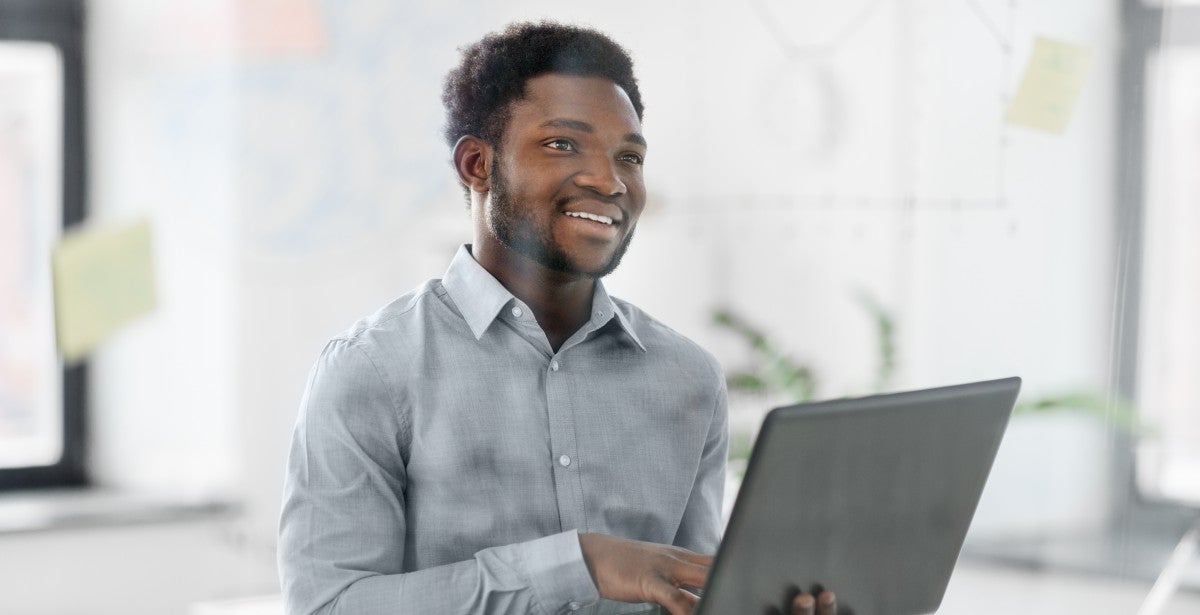 The rapid increase in content marketing tools over the past several years has opened up new possibilities and brought about positive results for content marketers and the brands they promote. Utilizing content marketing tools designed for email, social media, SEO, and more, today's content marketers are generating business, educating their audiences, and building customer loyalty.
Consider some of the top tools that content marketers use regularly to deliver unique value to brands, organizations, and corporations. 
1. HubSpot
HubSpot is a comprehensive platform that includes:
Email marketing tools
Social media management tools
A content management system (CMS)
A customer relationship management system (CRM)
Webpage builders
Social media adds
Traffic and conversion analytics
Known for its ease of use and community-based approach, HubSpot is regularly listed as the number one best tool for marketers. Here are just a few examples of success with HubSpot:
Airstream, the longest-tenured recreational vehicle manufacturer in the world, used HubSpot's tools for integrations, increasing leads, and personalizing campaigns to increase their leads by 78% while simultaneously decreasing their cost per lead.
Avella Specialty Pharmacy personalized their customer experience through HubSpot's Marketing Hub, resulting in a 2x increase in organic traffic over six months, 4x increase in traffic and 38% increase in landing page conversions.
TenantBase, a tech-enabled commercial real estate platform, worked with HubSpot's marketing, sales, and service hubs to produce 3x revenue growth year-over-year as well as 3x sales team growth year-over-year, and to expand into ten new markets.
2. Google Apps
The free (with paid upgrades available) Google suite offers several useful content marketing tools. From providing analytics to advertising and search optimization tools, Google products feature measurable results, wide audience reach, and efficiency. 
Google Analytics
Google Analytics empowers content marketers to make evidence-based decisions. Users can utilize Google Analytics to understand metrics such as time spent on a webpage, the number of pages a user views, or video plays. 
The reports that Google Analytics provides are proven to help companies make better marketing decisions that lead to increased earnings. Sprint, for example, used Google Analytics 360  to create a custom model enabling them to better deliver relevant messaging at just the right time. The strategy resulted in an increase in web conversions by 39% percent year-over-year without an increase in spending.
Google Ads
Formerly called Google AdWords, Google Ads is an advertising system that helps brands reach their target markets through effective search engine marketing (SEM), display and video advertising, app advertising and more. Google Ads walks marketers through strategy, crafting paid ads and keywords, and optimizing campaigns according to their brand goals. The resulting ads are customized for potential customers across Google's online platforms including Google search results, Gmail, the Google Display Network and YouTube.
Senco Gold used Google Ads to increase their brand awareness by 28% and generate 30% year-over-year revenue growth in select cities, all while spending just 25% of the cost they previously used on traditional media.
Google Search Central
Google Search Central helps brands improve their performance in Google's organic search results. The collection of SEO resources, formerly known as Google Webmasters, offers features that many experts say can handle the majority of a brand's keyword and SEO ranking tracking — all for free  — through tools and reporting mechanisms that measure traffic and performance, identity and solve problems, and optimize search engine results. 
Several case studies highlight the effectiveness and versatility of Google Search Central, including:
Istoé, a weekly magazine, saw a 30% increase in clickthrough rate and a 332% increase in clicks over six months after adopting the Google Search meta tag with large image preview settings.
MX Player, a video streaming platform, saw a 100% increase of video page views per user session and 300x growth in traffic from Google after fully optimizing their video indexing for Google Search and Google Discover.
Eventbrite, the world's largest event technology platform, implemented Event structured data across their website, allowing users to discover and attend events through Google Search results and other Google products, like Google Maps. This resulted in a 100% increase in Eventbrite's typical year-over-year growth of traffic from Google Search to event listing pages.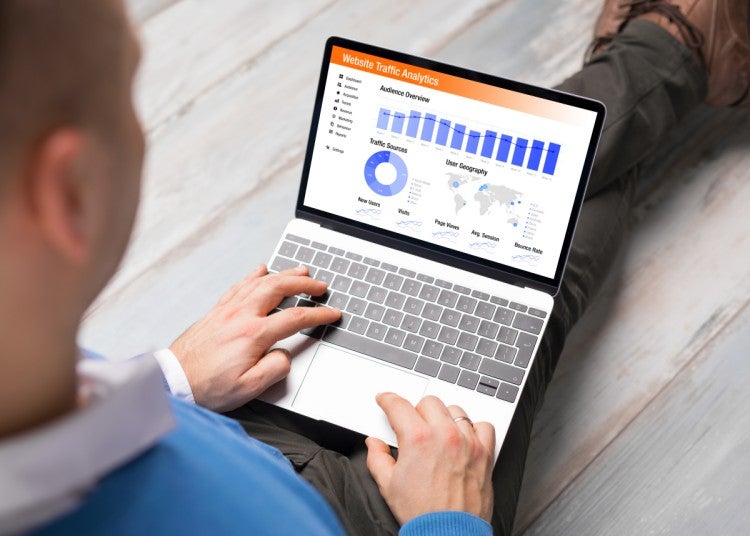 3. Qualtrics Survey Software
Used by 80% of Fortune 100 Companies, Qualtrics Survey Software powers over one billion online surveys every year. From their free, basic access survey maker to full brand tracking research and diagnostic services, Qualtrics has proven effectiveness in optimizing the four core experiences of businesses: customers, employees, products, and brands. 
Some of the key assets of Qualtrics Survey Software include:
An intuitive, drag-and-drop survey tool that offers over 100 question types and pre-built survey templates
Collaborative survey building and testing tools
Predictive intelligence and statistical analysis features
Integration with systems like Zendesk, Marketo, and Adobe
Qualtrics Survey Software helps content marketers learn more about their customers and potential customers so that they can effectively increase both loyalty and first-time engagement. 
For example, marketers at 100-year-old brand L.L. Bean knew it was time for a fresh approach. Their numbers were slipping, so they identified their highest value customer segment: outdoor family enthusiasts. Through Qualtrics Survey Software, the company was able to gather customer insights that guided their product selection and marketing in the months to come.
The result? L.L. Bean saw their customer base grow for the first time in years, experienced a 3x increase in average customer lifetime value, and a 50% SKU reduction for greater efficiency.
4. Adobe Creative Cloud
Adobe Creative Cloud features several tools that help marketers design compelling content.  St. Bonaventure's Master's in Communication includes a student subscription to Adobe Creative Cloud so that students can gain experience in tools such as:
InDesign: the industry-leading layout and page design software for print and digital media
Xd: an experience design platform for web apps and mobile apps
Photoshop: the ultimate image editor used for everything from Instagram images to poster design
5. Social Media Tools
Social media continues to be one of the primary ways that brands and businesses share their messages, products, and services. 93% of marketers do business on social media and 71% of customers who have positive social media interactions with brands are likely to recommend the brand to their friends and family. There are several content marketing tools that help content marketers drive results through various social media platforms. 
Facebook Tools
Facebook (Meta) boasts 2.912 billion monthly active users, making it the most active social media site in the world. For many businesses, this means that it is the most important social media platform for their marketing purposes. Starting to market a business on Facebook can be done using free Facebook tools, and companies can further expand their marketing reach through paid tools such as:
Facebook Ads works with businesses of all sizes to build goal-driven marketing campaigns across Facebook, Instagram, and the Audience Network, and track their performance through analytics reports
Facebook Business Manager is an ideal solution for content marketers serving multiple clients, as it organizes the management and analyses of multiple pages and ad accounts
Facebook Messenger, which has an open rate of 50-80% and clickthrough rate of 20%, allows brands to connect directly with customers 
Mimic Social Media Simulation
Mimic Social Media Simulation is an educational tool that exposes students to real-world content marketing techniques. SBU's MA in Communication incorporates Mimic — the #1 best-selling digital marketing simulation — into its coursework. Students learn to manage an ad budget, optimize landing pages, analyze key performance indicators, and more.
Social Media Analytics Tools
There are many free content marketing tools that provide actionable insights into social media for brands. For example:
Twitonomy provides detailed, visual analytics on Twitter accounts, activity, and engagement. Users note its robust reporting features and simple yet powerful insights. 
LikeAlyzer offers free comprehensive reviews and advice for Facebook Page administrators so that they can focus their efforts. Users note its feature that compares a page to that of competitors and its practical tips.
Iconosquare monitors Instagram content to provide in-depth reporting and analysis. Users note its advanced scheduling capabilities, customizable feeds, and comment tracking.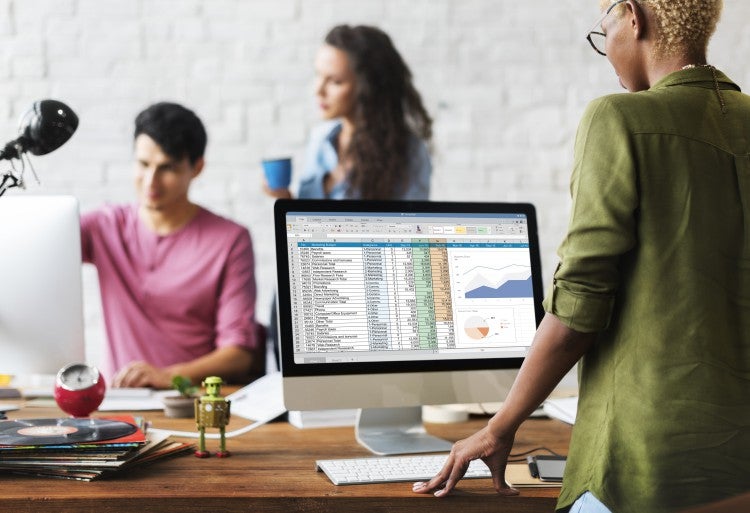 Take Your Career to New Heights with a Master of Arts in Communication - Content Marketing
Do you want to use creativity, customer empathy, and technology to drive marketing and organization goals? Are you interested in telling powerful stories and placing content in front of those who most want it – ethically, authentically and responsibly? If so, St. Bonaventure's online Master of Arts in Communication: Content Marketing specialization can prepare you to reach your career goals.
In less than two years, you will develop proficiency in the tools and content marketing techniques described in this post, as well as others like Canva and Geographic Information Systems (GIS) mapping technology. Through courses such as Integrating Content Marketing: Planning & Strategy, Integrating Content Creation: Visuals, Copy & Optimization, and Embracing the Audience: Empathy & Ethics, you will gain the skills to succeed at the intersection of creativity, empathy, and the digital space. 

Build your professional content marketing skillset with our 100% online Master of Arts in Communication: Content Marketing specialization.