5 Ways Mental Health Counseling Builds Stronger Communities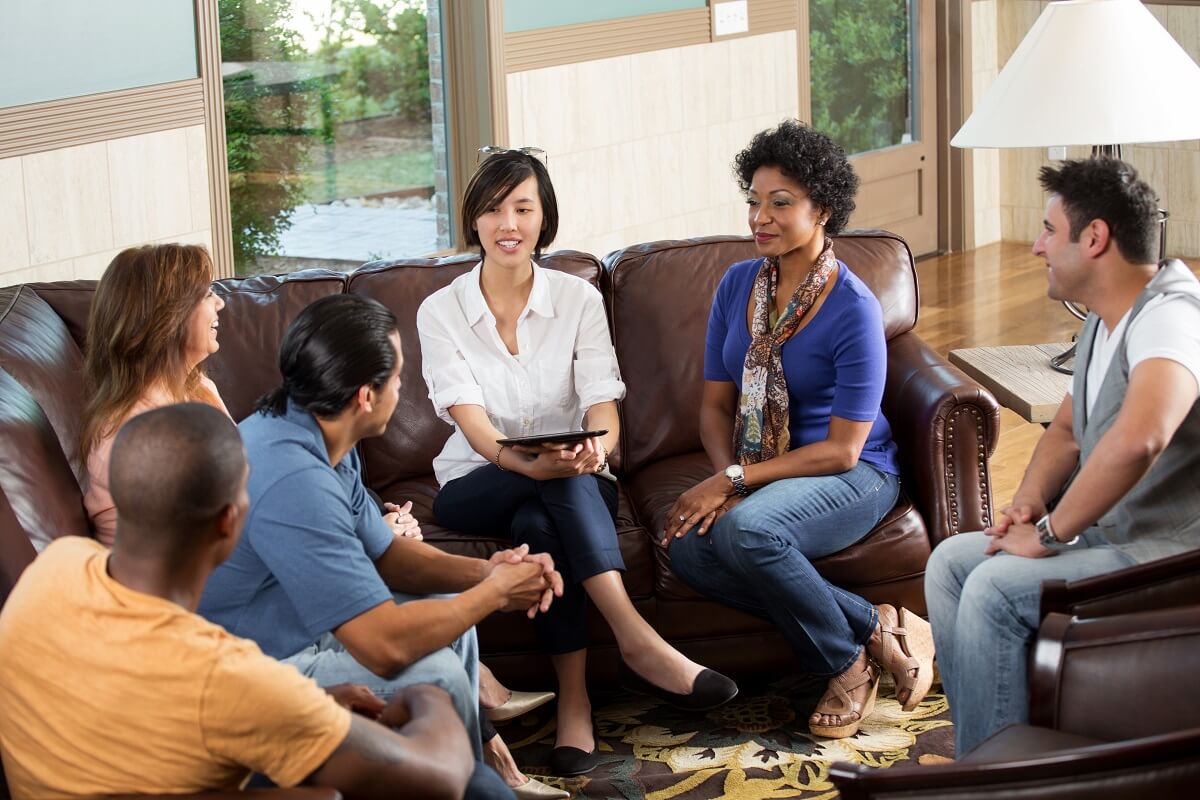 The benefits of mental health counseling extend beyond the individual; counseling can influence generational patterns, interpersonal relationships, and the future of mental health in the United States. Individuals make up communities, and as a result, the mental health of one has the power to impact the well-being of many. Unfortunately, the worsening state of mental health in the United States proliferates across all populations and communities; 20.8 percent of individuals experiencing homelessness live with serious mental illness, 15.3 percent of Veterans experienced mental illness in the last year, and 37 percent of incarcerated adults and 70 percent of youth in the juvenile justice system have a diagnosable mental health disorder. Additionally, these statistics fail to capture the thousands, and possibly millions, of undiagnosed individuals living in mental health crises or without support.
St. Bonaventure University's Master of Science in Education in Clinical Mental Health Counseling trains students to become highly skilled counselors who work as advocates, community leaders, and mental health practitioners. Graduates can use their learnings to help improve the well-being of society through compassionate service.
The Benefits of Counseling for Individuals and Communities
Mental health counseling is intended to improve one or more individuals' overall health and well-being. Research and scientific studies show quantifiable benefits that stem from mental health counseling, including the following:
Enhanced interpersonal communication skills
Improved interpersonal relationships
Reduction in depression and anxiety
A better overall quality of life
Reduction in pharmaceutical intervention for treatment
Improved emotional- and self-regulation
Decrease in substance abuse
Reduction of suicidal ideation
The benefits of counseling extend beyond the individual and contribute to improving a relationship, family dynamic, school environment, workplace, and the community at large. For example, studies show that school counseling enables better peer group facilitation, emotional exploration, advocacy for suspected abuse victims, and more. Other studies show that counseling at work results in faster conflict resolution and fewer interpersonal conflicts.
There are many ways counseling helps build stronger communities, but this blog will focus on five primary benefits of counseling for communities.
1. Counseling promotes and protects diversity.
Professionals now recognize the critical intersection between diversity, equity, and inclusion (DEI) and mental health. As a result, more post-secondary schools are covering the importance of diversity in curriculums and training mental health counselors to explore DEI issues with their patients. Additionally, mental health counselors must gain cultural competencies and understand the factors influencing personal, social, and intellectual circumstances across different racial, ethnic, and cultural backgrounds.
For example, research shows there can be severe consequences for individuals and communities if mental health providers are unwilling or unable to work across cultures. Much of the theory and practice of psychiatry and mainstream psychology is a product of Western cultural traditions and understandings. Conversely, a culturally-aware counselor can offer personalized support and long-lasting benefits for people from different backgrounds. When mental health counselors recognize and celebrate diversity, they allow patients to be seen, heard, and understood.
2. Counseling increases empathy for oneself and others.
Empathy is the ability to acknowledge and understand the feelings and experiences of others. Therapy allows patients to connect more intimately with themselves and connect with the emotions and experiences of others. Research shows that empathy improves people's willingness to cooperate, increases generosity and forgiveness, and promotes better relationships with strangers.
For example, teachers who underwent empathy training built stronger relationships with students, valued their perspectives, and reduced harsh punishments. Similarly, empathy-trained parole officers can dissuade adults on probation from reoffending. As a result, mental health counselors who employ empathy in their practice and train patients to be more empathetic can influence entire communities.

3. Counseling improves communication and social skills.
Communication involves listening, socialization, boundary-setting, and empathy. Mental health counseling depends on effective communication between the counselor and the patient or patients. For example, in a Master of Science in Education in Clinical Mental Health Counseling program, communication is one of the foundational pillars of the curriculum Courses like Theories and Techniques of Counseling allow students to role-play interactions to decipher communication and craft appropriate responses.
Additionally, a recent study affirms that cognitive behavioral therapy (CBT) and social skills training (SST) is effective at improving communication skills and significantly reducing conduct disorders (CD) among adolescents. Before counseling, the study's participants exhibited aggression, hostility, and rule-breaking in schools. However, after undergoing CBT and SST with counselors in individual therapy, the participants showed significant behavioral changes in just six weeks. Social skills training can effectively reduce disruptive behavioral issues that influence peers, parents, teachers, and communities.
4. Counseling decreases depression and anxiety.
Anxiety disorders are currently the most widespread mental illness in the United States and affect more than 40 million adults over 18 and millions more youth and adolescents. Depressive disorders are close behind; an estimated 21 million adults in the United States have experienced at least one depressive episode. Unfortunately, Mental Health America (MHA) reports that 55 percent of adults with mental illnesses like anxiety and depression receive no treatment. Clinical Mental Health counselors can provide essential treatment for these individuals and help remedy the national mental health crisis. Granting younger generations access to trained counselors and more affordable mental health resources could redefine the national state of mental health and significantly reduce current and future rates of anxiety and depression.
5. Counseling strengthens connections and interpersonal relationships.
Human connection is the foundational building block that reinforces communities. Unfortunately, isolated individuals suffering silently from mental illness may struggle to join or participate in community activities or events, whether it's a school club, recreational sports team, or local volunteering program. Counselors enrolled in a Clinical Mental Health Counseling degree learn different individual and group counseling approaches, including prevention, general intervention, and crisis intervention programs. Recent studies show that group counseling can actually improve interpersonal communication and help adolescents create and strengthen new friendships. As a result, mental health counselors enable youth and adults to maintain interpersonal relationships through improved communication and social skills.

Develop Counseling Skills to Help Those in Need
The pandemic's impact on mental health continues to shape the demand for accessible public services, trained counselors, and community support. A new American Psychological Association (APA) survey reports a substantial increase in the need for depression and anxiety treatment. As a result, mental health counselors are in high demand. According to the U.S. Bureau of Labor Statistics (BLS), the job outlook for behavioral disorder and mental health counselors is projected to grow 22 percent from 2021 to 2031, much faster than the average for all occupations. This projection includes an estimated 43,600 job openings per year over the next decade.
If you choose to enroll in an online MSED in Clinical Mental Health Counseling, you are helping to address the national demand for mental health professionals. St. Bonaventure University helps professionals build core competencies, including individual and group counseling, cultural understanding, communication, and critical thinking. Additionally, this program offers internship placement support for your local area, a flexible format, and a CACREP-accredited program. Ninety-five percent of graduates from St. Bonaventure's Clinical Mental Health Counseling program pass their licensure exam, and 100 percent enjoy job placements after graduation.
Learn more about SBU's Online Master's in Mental Health Counseling