How to Get into a Career in Business Analytics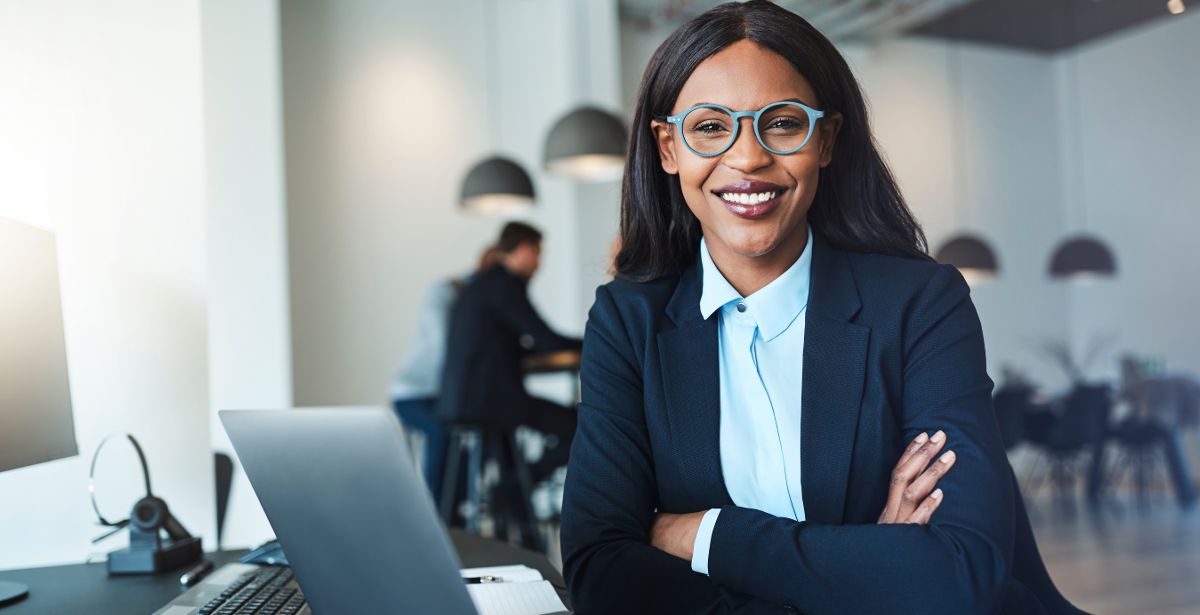 If you are interested in pursuing a professional pathway that brings data science and management together, then it may be the perfect time to look into a career in business analytics. 
Business analysts use technology like data visualization tools and statistical software platforms to analyze company data. Their findings can then empower their organizations to find solutions to problems, develop more efficient systems, and bring about positive outcomes for company and customer alike.  
The World Economic Forum states in the Future of Jobs 2020 report that critical thinking, analysis, and problem-solving are among the top skill groups employers say will rise in prominence in the next few years. The report also ranks data analysts, big data specialists, digital marketing and strategy specialists, business services and administration managers, and management and organization analysts among the top 20 roles increasing in demand across industries.
It is a great time to take the first step toward a career in business analytics. Consider the education, experience, and skills you need to enter the field, as well as some of the business analytics career options available in this growing profession.
Education Requirements for Business Analysts
Business analysts must have at least a bachelor's degree. Often, their bachelor's degree will be in a subject like business studies, management, or information technology. For individuals who want to pursue greater career advancement and salary potential, or who have an undergraduate background in a non-business field, a master's degree in business analytics can prepare them for their career goals. 
Through the MS in Business Analytics degree program at St. Bonaventure University, you will build proficiency in analytical software and programming while developing high-level skills in analytics.  
The Top Three Skills for Business Analysts
In addition to post-secondary education, business analysts need to develop several key skills and competencies. Here are some of the top skills necessary for successful business analysts:
Proficiency in data analytics software programs
Verbal and written communication
Critical thinking and problem-solving
Consider each of these skills and how important they are in the day-to-day work of business analysts.
Data Analytics Software Programs
Business analysts leverage statistics, programming, and data to solve problems for their organizations. In order to do that most effectively, business analysts use software and technology tools like programming languages, data visualization tools, and statistical software. Some of the technology business analysts use includes:
SQL: Standing for "Standard Query Language," SQL is an open-source, standard programming language that business analysts use for storing, managing, retrieving, editing, and updating data in a relational database
Python: A high-level programming language that can be used to retrieve and extract data, as well as to conduct analyses and create visualizations
Java: The most popular programming language and development platform, Java is used in major platforms and systems that business analysts use to process records, gain insights, and inform their decisions
Tableau: A data analysis and visualization platform that business analysts use to research, make, and communicate strong business choices
SPSS: A software package that uses customer databases to conduct statistical analyses for marketing purposes
Understanding how to leverage these tools can empower business analytics professionals to be strategic problem-solvers who harness data for productivity and profits. At SBU, our MS in Business Analytics provides hands-on experience with Tableau, SQL, Python and SPSS, helping develop proficiency that is crucial for success in the field of business analytics.

Verbal and Written Communication
Once business analysts make decisions based on data, they then need to communicate those decisions to key stakeholders, team members, and employees. Before they even begin to present their findings, business analysts with strong communication skills will engage in active listening — both to the data they analyze and to individuals with unique insights into challenges facing their organization. Active listening helps business analysts to make the best decisions possible.
Once a decision has been made, business analysts are often tasked with communicating their findings and suggestions to key stakeholders. Through data visualizations that are clear and memorable, written explanations that describe essential points, and written reports that offer more detail in understandable ways, business analysts can guide the organizations they lead to greater success. 
Critical Thinking and Problem Solving
Since business analysts work to understand and solve problems, critical (or analytical) thinking is an essential skill. The International Institute of Business Analysts identifies seven core competencies of analytical thinking and problem solving:
Creative thinking: asking questions, challenging assumptions, and generating new ideas or approaches
Decision making: understanding, documenting, and making a decision with certainty and a plan for clear communication to key stakeholders
Learning: gaining knowledge and skills efficiently and synthesizing the information that has been acquired
Problem-solving: defining and communicating the nature of a problem, including underlying issues, and determining the best solution
Systems thinking: understanding how people, processes, and technology within an organization interact in order to understand the whole organization
Conceptual thinking: fitting a substantial amount of information into the larger organizational picture
Visual thinking: taking complex concepts and converting them into understandable visual representations for others 
Through a strong grasp of relevant technology, honed communication skills, and critical thinking and problem solving skills, business analysts can perform their roles with excellence.
Necessary Work Experience for Business Analysts
Many business analyst positions require prior work experience. The Bureau of Labor Statistics explains that companies with specific emphases may prioritize hiring business analysts — also called management analysts — with backgrounds in related fields. For example, a tax firm may hire a business analyst with an accounting background, or a software company may hire a business analyst who had previously worked in computer systems or information technology.
The MS in Business Analytics at SBU equips graduates for these varying professional settings by allowing students to customize their degree plans. Through a choice of electives in finance, marketing, communication, cybersecurity, leadership, and more, you are able to prepare for your personal career goals.
Potential Career Paths for Business Analysts
Business analysts are employed across many sectors and fields of industry — and the widespread hiring is expected to continue in the years to come. The BLS projects that the employment of management analysts will grow 14 percent from 2020 to 2030. That's nearly twice the anticipated growth rate for all occupations.
While business analysts are hired under varying titles, the most common titles are: business analyst, business systems analyst, or IT business analyst. Here are a few insights into the job descriptions for each of these positions. 
Business Analyst
Business analysts often work with project managers or heads of departments to determine problems or challenges and devise plans to address them. They work with large amounts of company data to find potential areas of improvement. Then they create reports and visualizations in order to communicate their findings and recommendations to key stakeholders. 
Zip Recruiter lists an average salary of $82,343 for business analysts. 
Business Systems Analyst
Business systems analysts are also known as computer systems analysts or systems analysts. They work to empower organizations to be more efficient and effective by seeking to understand all of the systems within an organization and how they work together. From there, a business systems analyst may collaborate with groups inside the organization to define key performance indicators and metrics, and to determine how best to go about meeting them. Business systems analysts may also work to identify problems within company technology and recommend improvements.
Zip Recruiter lists an average salary of $91,789 for business systems analysts. 
IT Business Analyst
The IT business analyst typically works within the parameters of an IT project. According to Modern Analyst, IT business analysts:
elicit requirements from stakeholders
analyze the requirements
document requirements in business requirements documents (BRDs)
create functional specifications.
IT business analysts serve as a bridge between the business aspects of a company and its information technology department. 
Zip Recruiter lists an average salary of $90,870 for IT business analysts.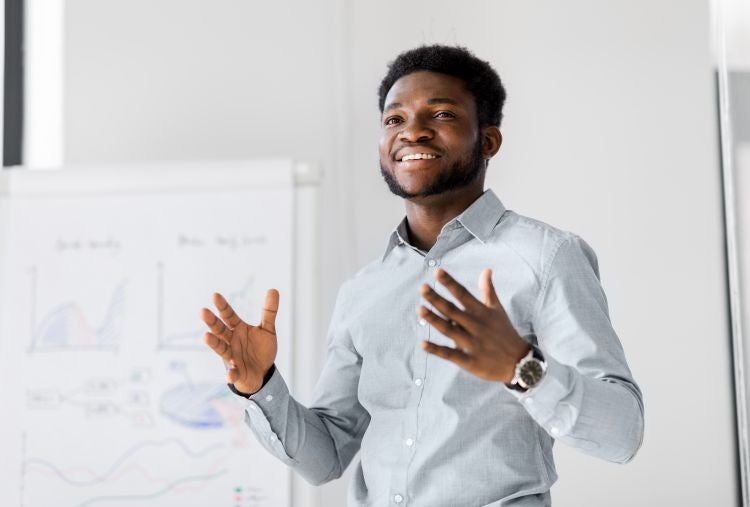 Take the First Step toward Your Career in Business Analytics
Do you want to work at the intersection of business and technology? Are you motivated by defining problems and working toward the best solutions to those problems? If so, then the Online Master of Science in Business Analytics program at St. Bonaventure University could be the ideal next step toward reaching your professional goals. 
Our online MSBA program is strategically designed to teach students of any educational background the skills and knowledge they need to pursue a career in business analytics. As an 100% online program with no GRE or GMAT requirement, our online MSBA is a convenient, accessible program that takes less than two years to complete. You can enroll with a bachelor degree in any field.  
In addition to being flexible and affordable, the online Business Analytics graduate degree program is strategically designed to prepare you for high-demand roles working with big data. 
Our Master's in Business Analytics program will equip you with the essential competencies you need to succeed as a business analyst, including: 
Tableau, SQL, Python and SPSS 
Verbal and written communication
Analytical thinking and problem solving
Data warehousing, visualization, and analysis
As a student at St. Bonaventure University, you will be part of an AACSB-accredited university — a distinction that renders SBU in the top 5% of business schools in the world. Graduate in just under two years and complete your education entirely online. Prepare for the future of business with our 100% online MSBA program.