How to Create an Inclusive Workplace Culture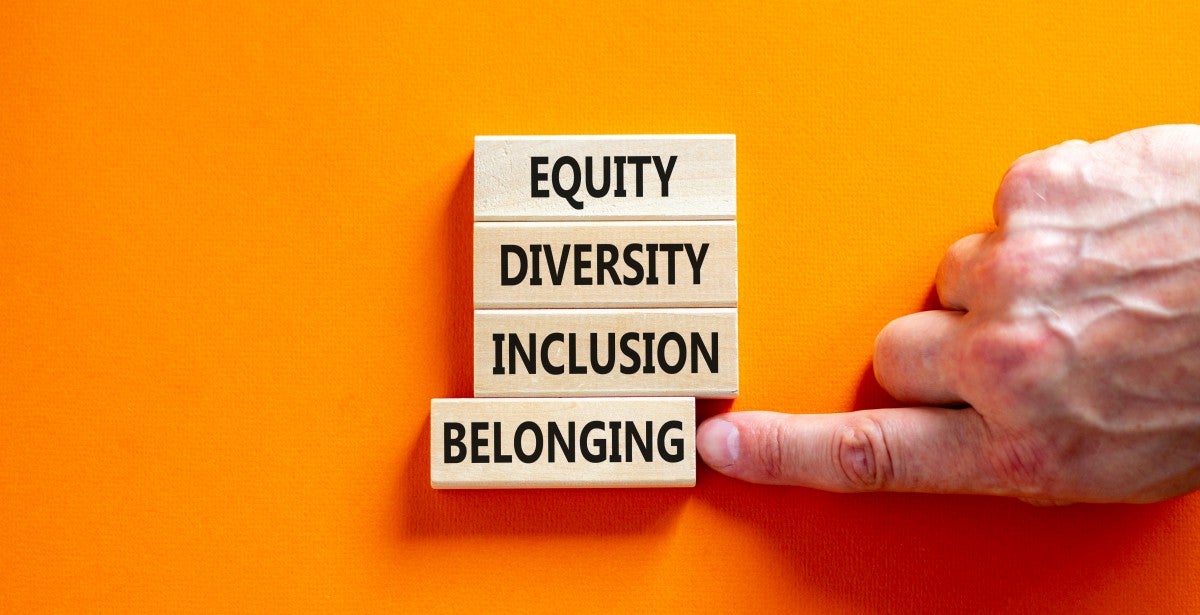 To successfully run any organization, whether it be a business, non-profit or university, leaders need to implement a culture of inclusivity. Creating a space where every individual feels welcome not only cultivates a sense of purpose and belonging but increases effectiveness and enhances the experience for everyone. In this 21st century society, a shift toward celebrating and embracing differences has helped push the envelope for organizations and employers everywhere to create inclusive workplaces. 
There's a stark difference between creating a diverse workplace or university and an inclusive one. When an organization is diverse, it means there are differences in race, religion, gender and sexual orientation. But only being diverse doesn't cut it. Organizations that thrive take the next step to be inclusive, where there's an environment that also makes everyone feel welcome, important and valued.
While there is a difference between inclusion and belonging, the relationship is symbiotic. "Diversity is being invited to the party," says Ascension Worldwide founder CJ Gross in a recent webinar on inclusion. "Inclusion is being invited to dance. Belonging is when someone says 'would you like to decide which music we want to play.'" Gross is a graduate of the online Master of Arts in Leadership program at St. Bonaventure University (SBU).
Workplaces cannot simply offer diversity as a rallying point for how they're progressing into the future. Students and employees now seek an inclusive organizational culture where their ideas are heard, their cultures are celebrated, and the old school ways of running a workplace are a thing of the past. 
Inclusion vs. Belonging 
Inclusion is defined as "the action or state of including or of being included within a group or structure." When it comes to applying inclusion to an organization, the definition acts as an umbrella. It includes things like: 
Respect - Whether a C-Suite executive or a newly-hired intern, showing respect for everyone throughout the workplace leads to a healthier atmosphere. 
Support - Everyone should feel as if they have the necessary support to approach management with things like new ideas without getting a cold shoulder or feelings of being in a structure not conducive to a healthy day. 
Welcome - Differences, whether religious, political or societal, should be put aside or overcome to establish a welcome environment where no one feels alienated. 
"Inclusion is when you feel welcome, respected, supported. When you're valued and invited. Sometimes, it's just being invited to lunch. Basic things like being invited to a conversation." 
Belonging is defined as "an affinity for a place or situation." While belonging draws some similarities to inclusion, it's critical to balance both when implementing them into a workplace or organization. Belonging also acts as an umbrella, including: 
Acceptance - Accepting individuals for who they are regardless of race, religion or political views. Allowing and encouraging those individuals to be proud of what they stand for or who they are without fear or repercussion.
Being a Part of Something - Feeling like they're part of a team or something bigger than themselves. "Football players had those jackets. Because they wore those jackets, you know they belonged to a football team. Whether they were playing, or water boys, or managers, you knew they were a part of something," Gross says.
Feeling Understood - Encouraging employees or students to speak their minds and actively considering opinions and ideas.
Gross explains, "Belonging is an acceptance, being a part of something bigger than you. There's a feeling of understanding and you can again be yourself, your voice will be heard and validated. Inclusion is being invited, but belonging is feeling comfortable"

Creating an Inclusive Workplace
An inclusive organizational workplace starts with leadership. When an employee or student sees the brass practicing what they preach, they'll be emboldened to follow suit. There are myriad ways to implement strategies to create a more inclusive workplace. Because every organization is different, there may not be one simple formula that works for everyone. Taking a pulse on what the workplace is saying or feeling can help develop that strategy. 
Listening
Good leaders listen to employees when they raise their hands. Great ones proactively seek feedback and keep an open mind with what they hear.
"I think that when people don't feel they belong, they're less likely to share ideas," says Dr. Kimberly DeSimone, director of SBU's Master of Arts in Leadership program. 
Your employees or students are your best assets, providing value and insight that might not necessarily be picked up by leadership. Creating a culture where every voice can be heard allows for new ideas to be shared and potentially implemented. A Forbes Insight Survey found that among companies with more than $10 billion in annual revenues, 56% strongly agreed that diversity helps drive innovation.
Education
Workplaces that invest in cultural diversity training can benefit from improved management as well as an enhanced ability to understand each other's points of view better, improving employee relations.  
Leaders can implement a strategy of curiosity, where negative thinking is diffused and employees and students are encouraged to learn more about each other's differences. "Being curious helps a lot to diffuse the negative thinking on both sides, we want to make sure we're curious about others and especially those that are different from us," Gross says. 
Purpose
Every employee or student wants to feel affirmation from management. For instance, take Snow Operating ⇁ a group that owns and operates New Jersey's Mountain Creek and Big Snow American Dream. Instead of calling them employees, Snow Operating refers to its workers as team members, managers as blazers, and supervisors as guides. 
Each month, departments host cookouts and send out surveys so each voice can be heard. Reviews and answers are then audited by senior management, and if an idea is implemented that team member gets recognition. Snow Operating has cultivated a sense of belonging in its workplace by valuing its team members beyond normal day-to-day operations.
Celebrating Community
As workforces and student bodies become more diverse, celebrating the things that make us different leads to a healthier organizational structure. The now-defunct Bak USA, a Buffalo, NY-based tablet manufacturer, held monthly potlucks that celebrated the 14 different nationalities its employment pool boasted. Other companies have expanded on things like holidays (including Juneteenth and other religious holidays), Pride Month celebrations, and enhanced safe spaces to ensure every employee feels heard. 
Bonding vs. Bridging
Organizations that encourage bridging over bonding cultivate more inclusive workplaces. Bonding is connecting with people who are similar but it impedes the ability to overcome or overlook differences. Bridging is exactly what it sounds like⇁helping to bridge the gap between differences. 
Gross says. "For inclusion and belonging we need to lean into discomfort and uncomfortable conversations, and it requires us to be uncomfortable a little bit…Allow two different perspectives to exist" When someone excludes another from the conversation because they think they'll feel uncomfortable, it's exasperating because the aforementioned person ends up feeling excluded.

Benefits of Inclusive Organizational Culture
Beyond providing a better workplace for your employees, inclusive organizational culture also creates substantial benefits on the professional side. For Millennial and Gen Z job seekers, diversity and inclusion isn't a preference, it's a requirement. Over 79% of new graduates rank a diverse workforce as "very important".  
Cash Flow: A 2015 Josh Bersin study found companies ranked as "inclusive" and "managed" on their research scale saw cash flow 2.3x higher per employee over a 3-year span. It also found these companies were 2.9x more likely to find, identify and build new leaders. The study also found that the two factors that correlated with the highest impact on business performance were inclusion and diversity. 
Innovation: A more inclusive, well-rounded workplace leads to innovation⇁not because of some magic formula, but because employees feel emboldened to present new ideas, collaborate with other departments and feel a sense of purpose. 
New Hires: Talented people want to work where inclusive organizational culture is front and center. A Glassdoor diversity hiring survey found nearly a third of employees and job seekers (32%) would not apply to a job where there is a lack of diversity among its workforce. This figure is significantly higher among Black (41%) and LGBTQ (41%) job seekers and employees.
Costs of Non-Inclusive Organizational Culture
Organizations not putting a focus on implementing new inclusion efforts will find it harder to hire new employees and stay relevant in the ever-changing societal landscape. Talented people want to work in environments that will allow them to thrive, as well as one that champions their individuality and doesn't hold them back based on their religion, ethnicity or sexual orientation. When organizations aren't showcasing inclusivity or strategies in how they're adapting to become better, they're losing out on prospective students, workers and revenue.
Gross used the example of one of his daughters wanting to attend a certain school for her higher education. But because she didn't feel as if she belonged, she chose to go to a different school. "She really liked the school in general, but the school is losing out on a really good student."
Low employee morale - Accenture found that 78 percent of leaders feel they create empowering environments—in which employees can be themselves, raise concerns and innovate without fear of failure—but only 32 percent of employees agree. 
Higher Turnover - According to research development startup BetterUp, excluded employees had a turnover rate 50% higher than those who felt they belonged at work⇁costing organizations over $10 million per 10,000 employees. 
Production - The same research from BetterUp found that workplace belonging leads to a 56% increase in job performance and a 75% reduction in sick days. When an organizational structure lacks inclusivity, its people become disenfranchised or unmotivated, leading to burnout and a lack of production.
Image/Reputation - Organizations that preach diversity and inclusion must put the proverbial money where their mouth is or face the consequences of a PR crisis. 
Creating an Inclusive Culture in your Organization 
In large part, organizations are beginning to realize the effectiveness of implementing strategies revolving around inclusion. It starts at the top with leadership, which ultimately trickles down the ladder. Leaders both future and current must take the necessary steps now to present a well-rounded, inclusive workplace.
When an organizational structure lends itself to inclusion, its people feel comfortable, respected and championed ⇁ leading to a more productive space for everyone. 
St. Bonaventure University offers an online Master of Arts in Leadership, providing coursework and structure rooted in Franciscan values and giving students the tools they need to develop, implement and maintain inclusion and diversity strategies. Professors with real-world experience will guide leaders both current and future in courses such as Leadership and Diversity, Conflict Resolution and Organizational Performance. 

Gain the skills and confidence to drive and create a future of diversity, inclusion and belonging with St. Bonaventure's MA in Leadership.