Crisis Leadership: Leading in Times of Uncertainty

What is crisis leadership and why is it important? As the world continues to adapt in uncertain times, leaders everywhere are required to address the challenge.
The following leaders share insight into how they're adapting and evolving within their organizations and how a master's degree in leadership from St. Bonaventure University has trained them for the global pandemic.
Specifically, they weigh in on the topic of leading with compassion versus just managing people.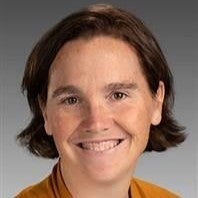 Anna Lesa Calvert, Manager of Professional Development and Diversity at Hodgson Russ, LLP, Buffalo, NY area
How has a crisis like COVID-19 impacted your leadership approach?
For me, this crisis has only strengthened my belief that leadership is about relationships and communication. Everyone is dealing with uncertainty and is, in their own way, struggling to an extent.
That struggle might be around loneliness, balancing their new challenges of working from home or in dealing with caregiving in a new, more direct fashion.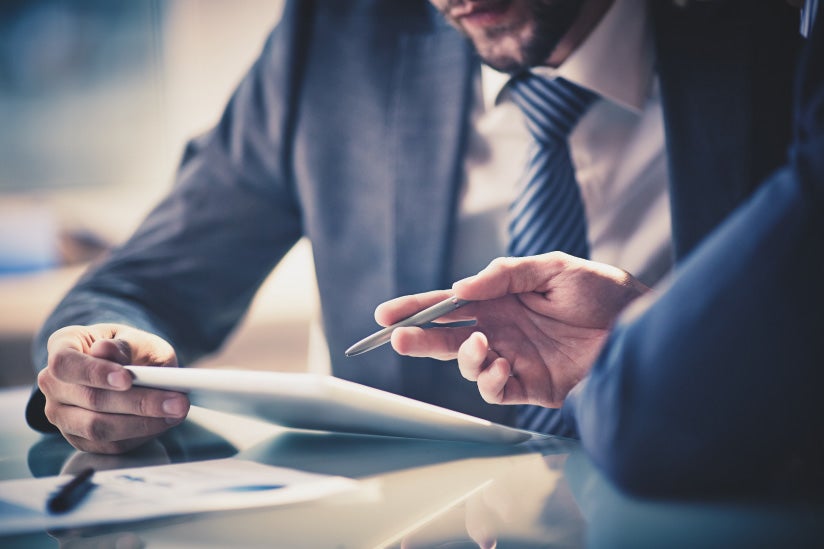 Crisis Leadership
As leaders, we might not always have the answers or ability to create the certainty people are craving, but we do have the opportunity to connect and deepen the trust our teams have in us.
During a time like this, what do you think is the difference between leading with compassion versus just managing people?
I've been playing Monopoly at home with my kids lately and I can't help but think that managing people is a lot like playing Monopoly. It's strategic and sometimes a bit brutal because in the end, Monopoly is about being the one left standing. In times like this, there are certainly leaders who are playing Monopoly.
But the organizations whose leaders are focusing on the people working for them, I believe, will come out stronger because they are the ones who are putting their people first.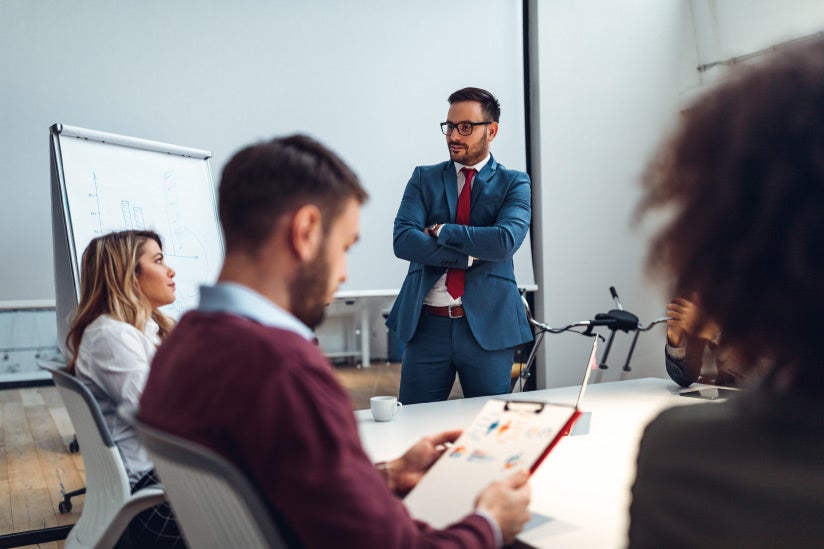 How Leaders Make Difficult Decisions
All leaders are faced with incredibly difficult decisions right now. Do I furlough someone to help the company maintain cash with the intent to rehire them? Do I keep them and reduce hours?
What will the future look like? Will customers ever come back? Those who can face those decisions with strong communication, consistency and empathy while balancing the business of their companies are the leaders who people will want to continue to work for in the future.
What key lessons did you learn while earning your MSL and how are you applying them?
I see the lessons we learned in the MSL program in my work on a consistent basis, and I find that what I learned to be very grounding in this new time. As the world had to quickly move from the old "everyone comes into the office every day" to remote work, several key areas from the MSL program came into play for me.
Early on I used my coursework to consider the generational differences that remote work has brought forward. There are employees who are new in their careers who are easily able to transition to the tools needed to work remotely, but who might lack the stability of knowing this will pass and/or that their jobs are secure.
Compare that to the most senior generations who are uncomfortable with remote work but have the experience and often leadership roles that create more security.
Finally, in that group you have the generations who are balancing work, life, homeschooling and the stresses that brings and who may or may not have stability.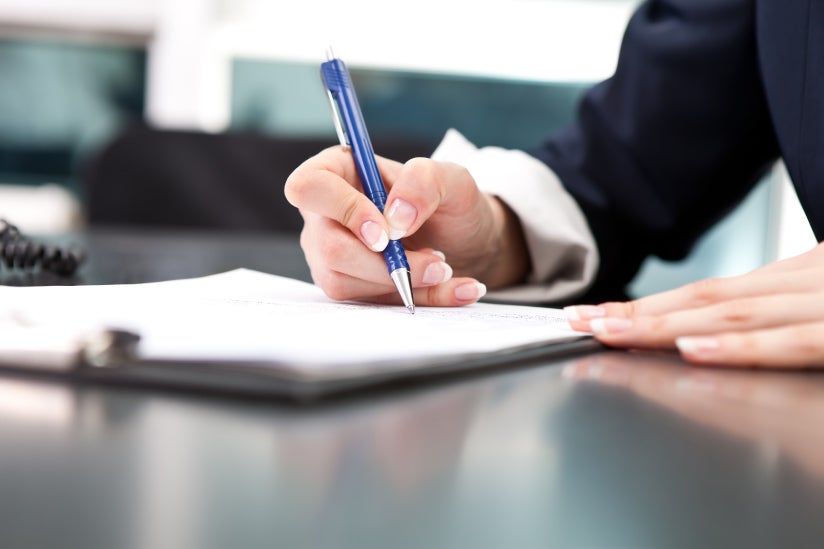 Theory Y
Developing the skills and thoughts around generational diversity and its various impacts on business has certainly impacted me as a leader right now. I also think that McGregor's Theory Y — that people are motivated to work and that they seek responsibility — has been very evident in this crisis.
Theory X
Understanding the previous ideas that people must be motivated to work because they are incapable of self-direction (Theory X), helps me to acknowledge the underlying fears that when working from home, people will just ignore work but still expect to be paid.
Because culture takes time to change, Theory X still provides an underlying feeling of concern for many leaders. Guiding and developing strong dialogue around the research and then supporting that with evidence of how hard people are working at home is constantly being applied right now.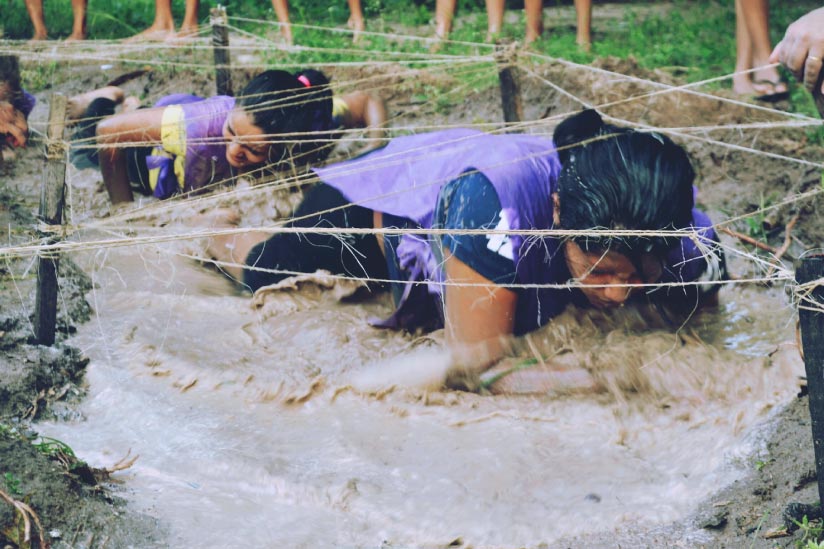 Crisis Leadership Can Be Challenging
Being a good leader can be difficult, particularly now. However, thoughtful, self-reflective leaders are what organizations need today and as we figure out the future.
The challenges from the MSL program created a base that allows me to move forward with some certainty during this time.
What do you hope leaders will learn from this unprecendented situation?
I think in past crises there was someone to blame — big business, terrorists, etc — but in this situation it's hard to "blame" a virus. There are likely opportunities to look back on and improve our early responses to the virus, but in and of itself, a virus is difficult to hold accountable.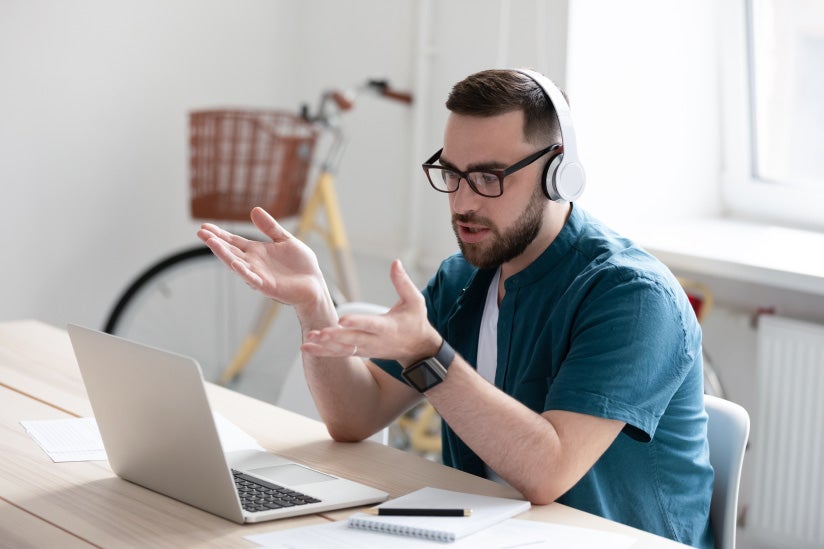 Crisis Leadership Begins With Authentic Communication
With no one to blame, leaders have the ability to shine right now. I hope that leaders remember that the people who work for them are complex, motivated people who, when lead well, will rise to the occasion and work for the good of the organization.
I hope that leaders learn to communicate in a really authentic way because people connect with authenticity and will go the extra mile for a leader who is open and honest. I hope that leaders remember to be kind and genuinely listen when things return to whatever is next.
If we remember to listen, our organizations can grow and be stronger the next time we have to quickly manage the unimaginable.
Christopher (CJ) Gross, Diversity and Inclusion Consultant at Cook Ross Inc., Baltimore, MD area
How has the global pandemic impacted your crisis leadership approach?
My company is a global consulting firm that provides training and consulting services to Fortune 500 companies on a global scale, along with local government agencies and nonprofit organizations. Eighty percent of our services are delivered in person.
Just like every other organization, we were scrambling to figure out how to maintain revenue and meet our clients' needs during this pandemic. I was scheduled to showcase a new training module titled Inclusive Leadership in person when the quarantine happened.

Crisis Leadership Calls for Pivoting to Sustain Business
I decided to change our in-person model to an online model in order to quickly pivot our framework and deliver our product to meet the needs of the new socially distanced market. In a very short time frame, our consulting firm developed four new products to sustain our company and provide quality services to our clients.
Crisis Leadership Requires Strategic Planning
COVID-19 has made me aware of how leaders must quickly act at the time of crisis. Actions must not only be swift, they must be equitable, inclusive and strategic. I have adopted a strategic, proactive manner that allows me to read the road ahead, engage experts early and communicate effectively with a concise and confident action plan that lays out the necessary resources and steps needed to move forward.
What is the differedence between leading people with compassion versus just managing people?
Leading people is about giving directives with purpose. Leading with compassion requires empathy and a deep sense of purpose. In Simon Sinek's book, Start With Why, he suggests that many leaders know what they do and how they do it, but few know why they do it.
As leaders, we must communicate our why to inspire people to work together and face challenges.
How has your MSL educational experience provide a firm foundation to prepare you for a time like this?
My MSL educational experience has taught me to lead with courage, authenticity and self-awareness. In my leadership and values course, I participated in a 360° evaluation which gave great insight which led to the development of a new online product to serve our clients during COVID-19.

Crisis Leadership Calls for New Strategies
What tools or mechanisms have you put in place to help your teams and/or customers deal with this time of uncertainty?
I've helped to develop online training products that support inclusive leadership across an array of different industries. This product is a hybrid of online live training and modules leaders engage with at their convenience; it helps leaders become more inclusive and mitigate bias during this global crisis.
In addition, the training helps leaders prepare for the post-COVID-19 workforce.
What do you hope leaders will learn from this unprecendented situation?
I hope leaders will learn that leadership is more critical than ever in a time of crisis. In dark times and times of uncertainty, it is guidance from leaders that brings people together, helps access resources and gives others hope.
Most importantly, I hope leaders will learn that leadership is based on one's ability to influence others through their own actions of humility, inclusivity and inspiration.
Jared Kausner, Captain, National Guard,Officer Strength Manager, NY Army National Guard, Rochester, NY area
How has a crisis like COVID-19 impacted your leadership approach?
This crisis has been extremely unprecedented, even for an organization like the Army National Guard, which is focused on crisis response and management. It's challenged leaders at all levels to become more dynamic and "think outside the box" in order to solve problems. My specific role in the NY Army National Guard is recruiting.
The COVID-19 pandemic has made this job troublesome. Our primary recruiting markets — schools and colleges — are all at home and online, and a Department of Defense (DOD) travel ban has made movement across the force extremely limited.
As a leader, trying to find a way to accomplish our mission, in this case recruiting a set number of people into the NY Army National Guard, has been challenging.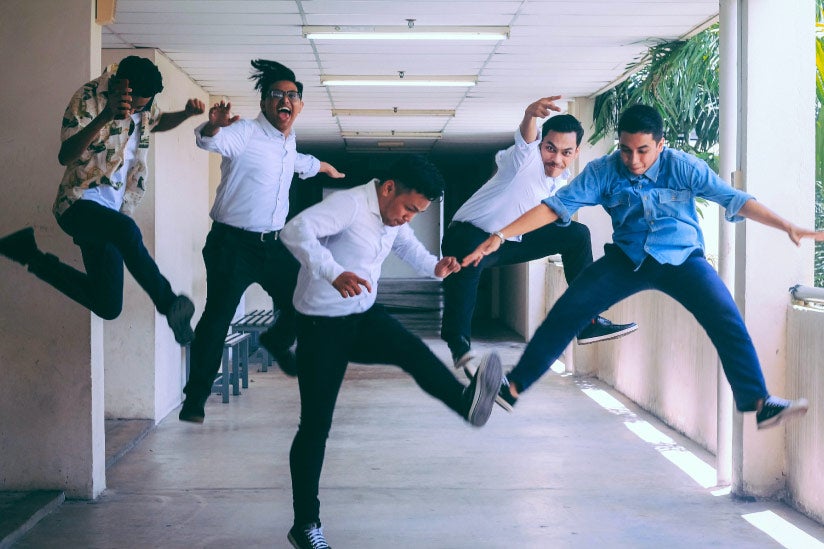 Crisis Leadership Requires Motivating Staff
For my team, I've constantly said "the recruiting year isn't over until 30 September" (when the fiscal year ends) and used that as our motivator. This pandemic has had a tremendous impact on who we can access for our recruiting goals. The DOD travel ban has prevented us from shipping applicants and has essentially taken away roughly 25% of our projected mission for the year.
For someone who was relying on applicants graduating from various officer candidate schools (our niche in recruiting is officers), this can be a significant blow. Encouraging my team to look at other markets of recruiting and focusing on what we can influence has been our way to counter this loss towards production.
By 30 September, victory for me will be knowing that my team did not quit, continued to recruit in a challenging environment and strove for excellence.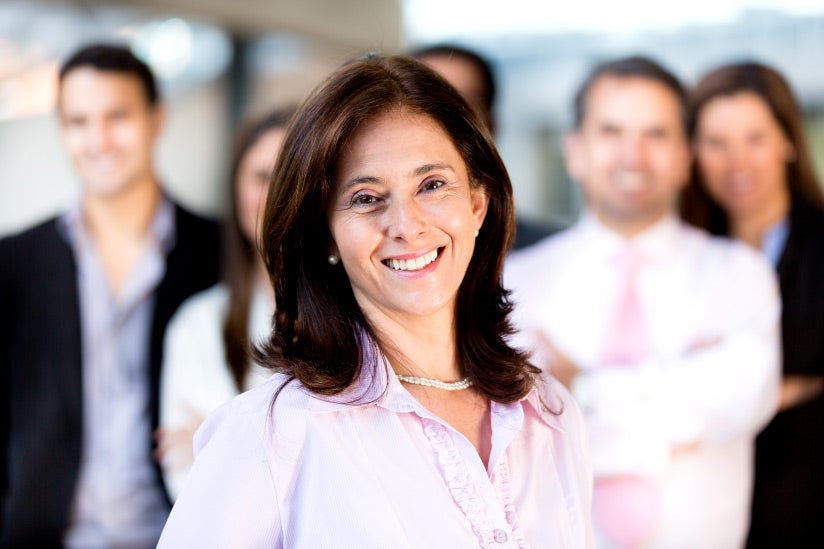 Leading During Crisis
What is the difference between leading with compassion and just managing people?
There is a big difference, especially in a time like this. You see past the "face" that you may interact with and manage on a daily basis and see the "person" you are leading.
You are often sharing similar challenges and issues "on the home front" and can better relate to what they are going through.
This pandemic, although keeping us physically apart, has brought us closer together in many ways. My team is geographically dispersed across the state and we are very independent when it comes to our areas of recruiting.
This unique organizational dynamic has helped us cope with the social distancing that the pandemic has caused. In terms of communication, we have become a closer-knit team. Everyone checks in with their team members constantly throughout the day and we have shared the load when someone has had to step away from the virtual office to take care of their family.
This mutual compassion and trust, while always there, has become stronger due to this crisis and helped us remain motivated.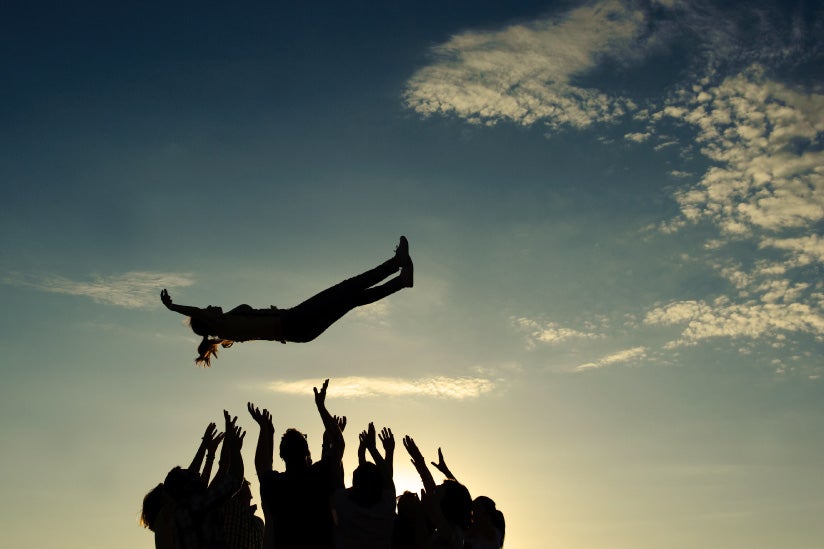 Good Crisis Leadership Builds Trust
How has your MSL educational experience provided a firm foundation to prepare you for a crisis like COVID-19?
My MSL experience up to this point has been only one class, Leadership and Diversity. The lessons of inclusion and using everyone's unique strengths has proven to be beneficial, especially during this time.
As it relates to your organization, what tools or mechanisms have you put in place to help your teams and/or customers deal with this time of uncertainty?
Our organization, like most, has been using technology and social networks to try to keep things going as business as usual. Email, phone calls and video-conferencing have been used by recruiting for a while now but have really become the norm these past couple months.
As an organization we offer incentives to our high producers and try to recognize them. Recently, they were announced via Facebook Live and this was very popular.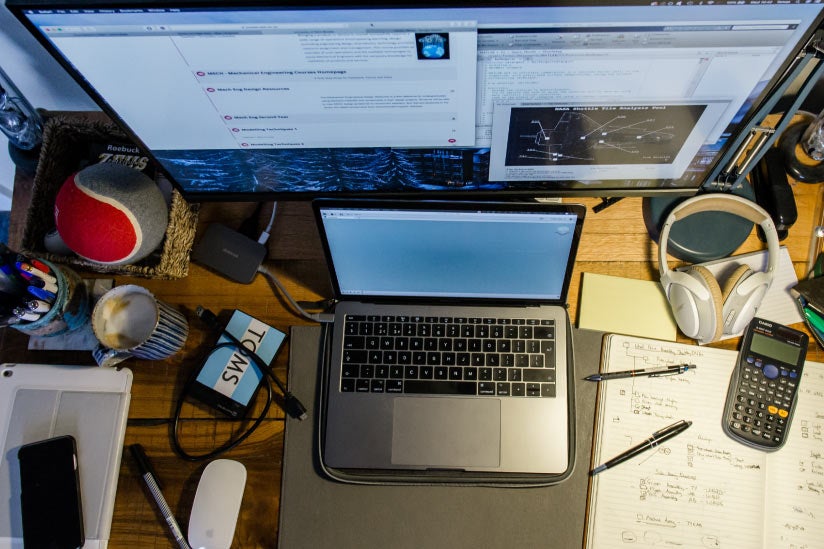 Crisis Leadership in the Time of COVID-19
What do you hope leaders will learn from this unprecendented situation?
Flexibility to adapt and the courage to try something new. Something like telework, which traditionally was an exception, has now become the norm. Being able to trust your workforce to continue to do the right thing while working at home can be a big leap of faith for several leaders.
Cheryl Hayward, Director of Police/Community Relations Program, Center for Dispute Settlement, Inc., Rochester, NY
How has a crisis like COVID-19 impacted your leadership approach?
I don't believe the crisis has impacted my leadership approach much. I have always operated from a team perspective by being transparent, allowing autonomy and completing check-ins with staff to see how they are doing and how I may be of service to them.
The COVID-19 crisis has only reinforced the importance of ensuring my team is doing well mentally and that they have what is needed to do their jobs to the best of their abilities virtually.
What do you think is the difference between leading with compassion versus just managing people?
The difference between the two is simply people vs. process. Leading with compassion requires one to consider ways to serve their people/consumers and create a culture of trust, respect and empowerment rather than ensuring people maintain systems and processes beyond all things first.
In short, when companies take care of their employees and customers, they achieve business success. 
How has your MSL educational experience provided a firm foundation to prepare you for a crisis like COVID-19?
Throughout the MSL program, leading change and managing its impact on employees, stakeholders and consumers was an integral part of the program. Who knew I would be using the tools and techniques learned so quickly?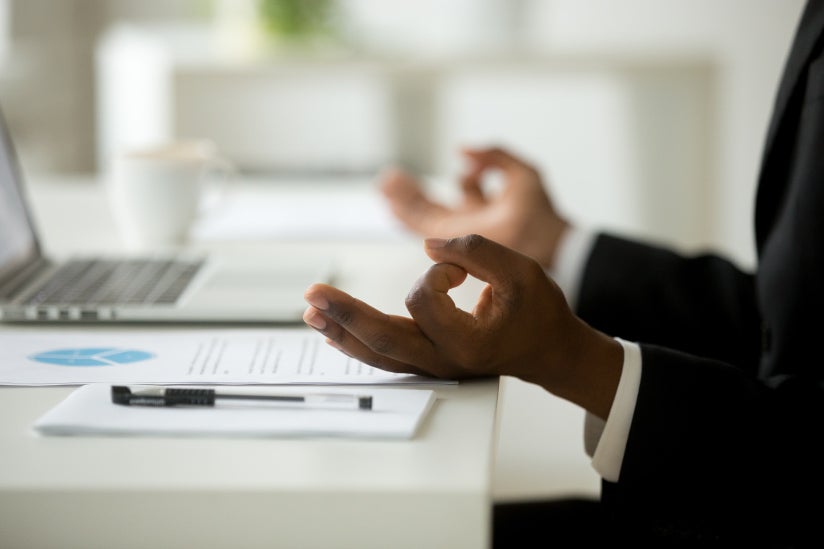 Good Crisis Leadership Quells Anxieties
For me, the key lessons that I am applying are working openly and honestly, and in partnership with my staff and volunteers to quell some anxiety that they may be experiencing. Real-time has become very fluid for all of us, and people want the reassurance of the value they bring to an organization.
It is in these moments that I realize I must lead honestly, reminding them that we are all feeling the unease of this pandemic and that we cannot control what is happening.
However, we will continue to do our best to maintain the quality of our service to our stakeholders and consumers.
What do you hope leaders will learn from this unprecendented situation?
I hope leaders recognize that systems are inanimate, and it's the people in our organizations that bring life to those systems. The people we work with are the ones who ensure goods and services get to internal and external consumers.
So, we must use a flexible needle to guide our organizations, uplift spirits and reassure our constituents that we are in this, impacted by this and will get through this together.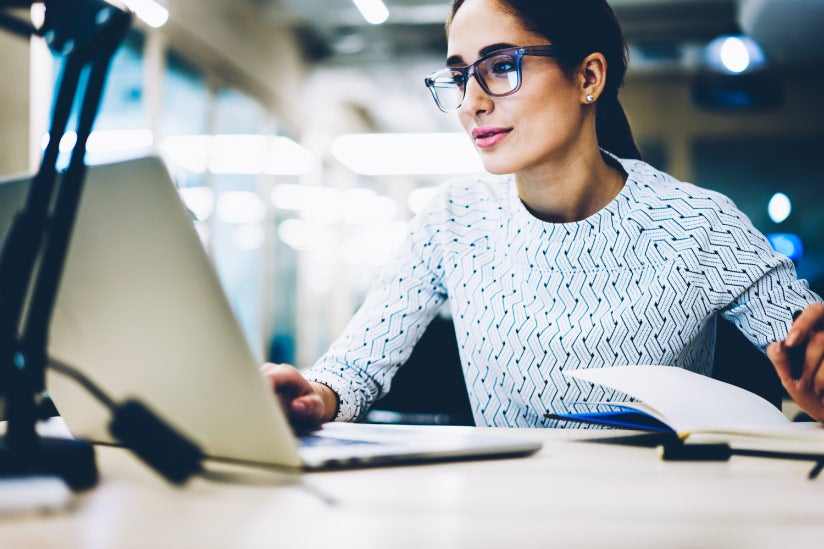 Earn Your Online Master of Arts in Leadership
Be prepared to adapt and lead in any business climate with a solid foundation of leadership skills in communication, strategic thinking, change management, innovation and team-building rooted in compassion, integrity, respect for all and servant leadership.
Read more of St. Bonaventure University's top leadership blog posts below:
1. Leader Versus Boss: What's the Difference?
2. What Careers Can I Pursue with a Master of Strategic Leadership Degree?
3. How Military Service Prepares You for Strategic Leadership Roles