8 Ways to Use Data Analytics to Improve Business Management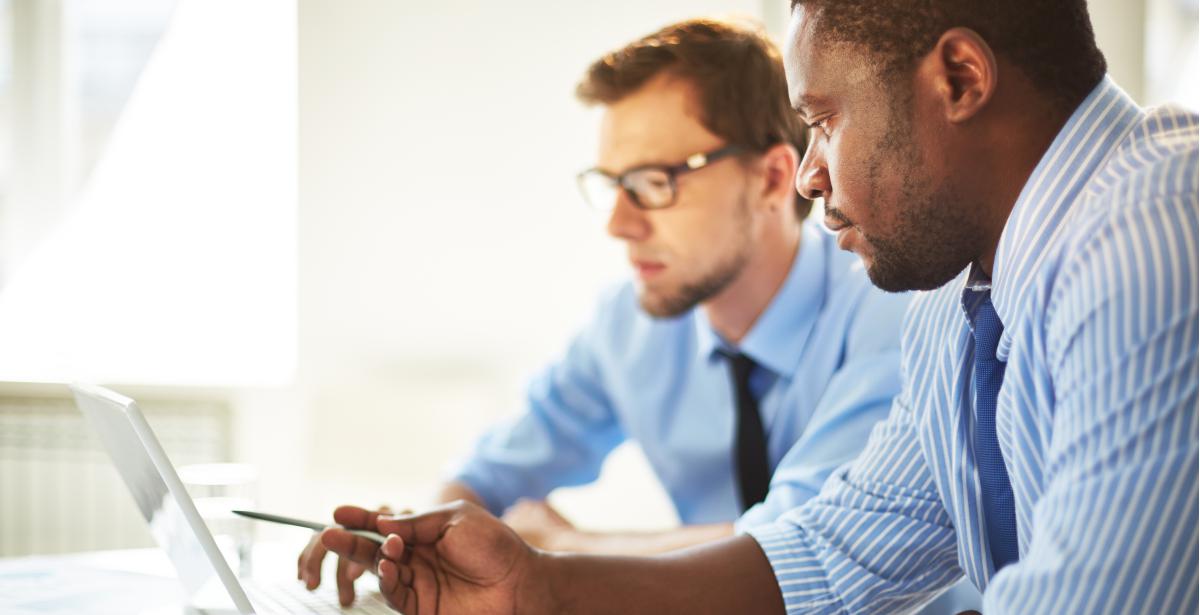 By 2020, the entire digital universe produced 44 zettabytes of data, roughly 40 times more bytes than stars in the observable universe. Big Data shows no sign of slowing down; by 2025, it's estimated that 463 exabytes of data will be created each day. Organizations desperately need professionals with data analytics skills to transform enormous quantities of unstructured data into meaningful business insights.  
Professionals can use data analytics to improve business performance by helping organizations liberate data, identify and understand patterns, and leverage findings in real-world business applications. Data analytics improve business operations in numerous areas, from empowering human resources managers to guiding marketing teams. Learn more about how professionals with a Master of Science in Business Analytics can help solve today's most complex business challenges using powerful data methods and technologies.  

How can data analytics improve business management?
When data is first created, it's stored in a mass repository known as a data lake. Unfortunately, organizations are drowning in their data lakes, meaning they have enormous quantities of data that they cannot understand or utilize. Business analytics experts learn how to collect, maintain, and analyze large amounts of information at the enterprise level. As a result, business analysts have the necessary skills to help organizations use data analytics to improve business performance. We've compiled eight key ways businesses can improve outcomes using data analytics.
1. Optimize workflows to improve employee productivity and engagement
Organizations are grappling with "The Great Resignation," a movement characterized by millions of employees quitting their jobs and leaving their companies for more favorable options. As a result, business leaders began looking for ways to attract and retain talent and improve employee engagement. Big Data enables sophisticated HR platforms that managers can use to improve productivity and increase retention. Research shows that using a Human Resource Management System (HRMS) that integrates with enterprise data can ensure better employee performance, engagement, and personnel, organizational, recruitment, training, and salary management.
2. Monitor data to enhance cybersecurity
Risk management and compliance are top-of-mind for today's business leaders. During the COVID-19 pandemic, there was a spike in fraud, account takeover, and other cybersecurity threats. Leaders are scrambling to find workable solutions to mitigate risk and meet new regulatory standards. Research shows that embedding data analytics into risk management processes is more critical than ever; the power of analytics enables risk identification, prioritization, mitigation, monitoring, and reporting. Data scientists build analytical models that can detect potential risks, assess their impact, and balance the financial and strategic implications against the investment to manage associated risks. More data also means more risk around data privacy and data usage compliance. As a result, large companies that access internal and third-party data must protect their assets, customers, and reputation by installing risk management analytics. 
3. Streamline operations to be more efficient
Business leaders use data analytics to identify inefficient internal processes and develop new, streamlined workflows that enhance operational efficiency. Data analytics help to improve business management by helping leaders assess the effectiveness of current workflows, analyze the outcomes of the processes, automate new workflows, and refine them over time. Data also allows leaders to determine if processes are burdensome, draining the budget, or challenging to use. When leaders transition from slow-moving manual workflows to streamlined processes, they can accelerate all of their digital efforts.   
4. Track consumer behaviors to enrich customer experiences
The future of customer service will depend on a robust data analytics strategy. One of the most common uses of data analytics to improve business outcomes is tracking consumer behavior to improve user experiences (UX) and customer experiences (CX). According to McKinsey & Company, companies now have access to a broad array of data sets, including internal data on customer interactions, transactions, and profiles; widely available third-party data sets that cover customer attitudes, purchase behaviors, preferences, and digital behaviors; and new data sets on customer health, sentiment, and location rendered by the Internet of Things (IoT). As a result, businesses have the necessary information to predict customer satisfaction, personalize experiences, and launch new products and services they know their customers will love.

5. Monitor market trends to launch new products and services
Successful businesses are agile and able to launch new products to market quickly. Companies use data analytics to monitor changes in the market, including evolving customer demands, to ideate new product and service concepts, prototype models, and test their offerings in the market. For example, retailers can measure their customers' purchase frequency among high-priority customer segments to better understand the products that customers want. The same retailers can also measure when customers shift to new products to identify which SKUs are distinctive and which ones are redundant. Not only retailers use data to improve products and services. Digital-first companies like Uber, Netflix, and Google also use customer data to track how people use their products to make changes.  
6. Measure performance of marketing campaigns
Marketing campaigns must be data-driven, from conception to execution. To launch a data-driven marketing campaign, teams set key performance indicators (KPIs) to determine metrics for success. Next, marketing teams must gather descriptive data about their target market, distribution channels, trends, etc. Marketing teams can A/B test advertisements to determine which written and visual messages resonate with their demographic. Finally, marketing teams monitor and review the campaign results to identify areas of strength and weakness. For example, every year the music streaming app Spotify leverages user data to generate the "Spotify Wrapped" feature where they package and gift their user with music insights, including their top songs, genres, and moods. Users excitedly share their listening habits across social media platforms and transform the feature into a brilliant data-driven, user-generated marketing campaign. 
7. Use data insights to inform business strategies 
A business strategy is only as good as its data. Data-driven business strategies effectively use past situations to predict future possibilities and help leaders prescribe the best path forward. In a famous example, Netflix used Big Data and business intelligence to become one of the best-known brands of all time. Netflix uses predictive analysis to recommend new entertainment to its users and even to create new movies and television shows. After analyzing 30 million streaming habits a day, over 4 million subscriber ratings, and 3 million searches, Netflix developed new content, including hit TV shows like "House of Cards" and "Arrested Development." This is a shining example of how successful a company can be when built on a data-driven business model.  
8. Lead teams with data-driven decision making
Business professionals with a deep understanding of business analytics are better leaders. This is because these leaders use logic, reason, and facts rather than relying on guesswork or subjective opinions to govern their choices. According to Forbes, there are two distinct ways to use data as a leader — data-driven or data-informed. Data-driven leaders listen to the data and allow the facts to either prove or disprove their hypotheses. These leaders are not afraid to be proven wrong by data. However, data-informed leaders use data selectively to justify their actions regardless of the findings. Leaders should strive to be data-driven and make decisions that benefit the greater teams and organization. 

Advance Your Career with an MS in Business Analytics
Are you interested in learning more about how you can use data analytics to improve business management and performance? Do you want to learn in-demand skills, like how to use modern programming languages, business analytics tools, and business analytics software to strengthen your leadership skills and business acumen? The online Master of Science in Business Analytics from St. Bonaventure University could be the ideal next step in your career journey.
During the 100% online MS in Business Analytics program, you'll gain hands-on experience with key technologies, including many of those mentioned in this post. You'll have the opportunity to customize your degree toward your career goals through electives in finance, marketing, communication, cybersecurity, leadership, and more.
With the flexibility to log in anywhere at any time, you can succeed in your studies while maintaining your current personal and professional obligations. No GMAT or GRE is required, and the program offers multiple start dates per year.
Earn an affordable degree from a world-class accredited university. You'll graduate ready to apply business analytics tools and software to real-world datasets, leading to meaningful marketplace solutions.
Become an expert in data analytics with SBU's online MS in Business Analytics program.