How to Become a School Counselor in Pennsylvania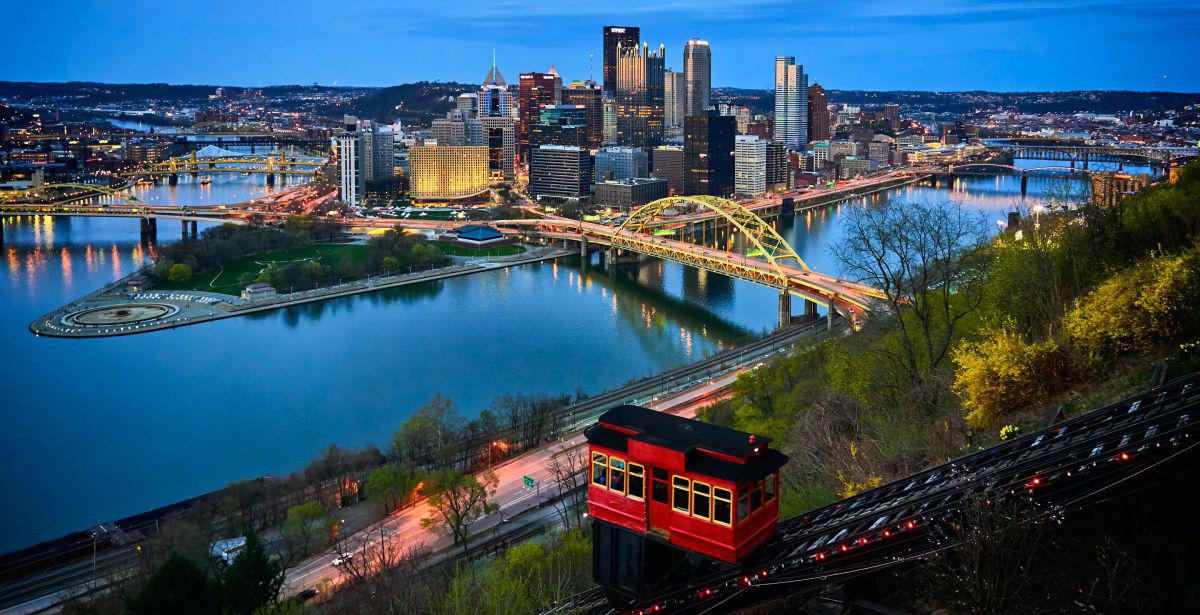 Header photo by Vidar Nordli-Mathisen on Unsplash
Schools across America are actively looking for qualified school counselors as student enrollment increases and many education professionals are retiring. In light of the positive job outlook for school counselors, and the fact that two Pennsylvania cities — Jersey City and Wilmington — are included in the top ten metropolitan areas with the highest employment level of educational, guidance, and career counselors and advisors, many are eager to learn how to become a school counselor in Pennsylvania. 
The Pennsylvania school counselor requirements are determined by the Pennsylvania Department of Education. By meeting the standards set by the department, aspiring school counselors in PA can prepare to serve PK–12 students and help schools reduce the current 353:1 counselor-to-student ratio and move closer to the 250:1 ratio recommended by The American School Counselor Association (ASCA). 
In order to become a school counselor in PA, aspiring professionals will need to meet educational, coursework, and experience requirements, as well as a few additional standards. Each of these requirements equips future school counselors with the knowledge, insight, and real-world experience they need to begin their careers. 

Educational Requirements For Pennsylvania School Counselors
The requirements for school counselors in PA include specific educational standards. In order to ensure that all school counselors have the knowledge and experiences that they need in order to succeed in the field, as well as to verify that all students have access to qualified school counselors, the state of Pennsylvania has determined specific educational requirements for aspiring school counselors. 
While some states offer multiple pathways to earning the educational experience necessary for becoming a school counselor, Pennsylvania requires that aspiring school counselors complete an approved program in school counseling. 
Such a program will incorporate coursework in areas of counseling and psychology such as group counseling, multicultural counseling, and abnormal psychology. Educational programs will also include field experience, in which the aspiring school counselor spends a significant amount of time gaining hands-on experience.
School Counselor Coursework For Pennsylvania Certification
In PA, aspiring school counselors must engage in coursework that includes supervised practicum experience. This practicum experience needs to take place prior to and separately from the student's field experience, and the practicum experience must total 60 clock hours of direct service to individuals and groups. 
Master's degree programs in school counseling that offer placement support and assistance to their students can be incredibly helpful to students working to meet these requirements. Programs that feature field placement coordinators who serve as advocates for aspiring school counselors will speak to the students about the type of environment and location that may be best for them, then coordinate directly with placement sites to find the best fit for the student. 
Learn more about SBU's Online Master's in School Counseling
Necessary Experience for PA School Counselors
The Pennsylvania school counselor requirements ensure that every aspiring school counselor spends time gaining real-world experience in schools and with students. Through field experience, practicums, and internships, aspiring school counselors in PA gain the skills they need to step into their first school counseling roles with wisdom and confidence.
In order to be eligible for licensure as a school counselor in Pennsylvania, aspiring school counselors must complete a minimum of 300 hours of internship or supervised field experience that is separate from the 60 hours of direct service described in the coursework section. 
The 300 or more hours need to include instructional experience. Direct service with individual and group clients must comprise at least 70 hours if working with elementary students and at least 75 hours if working with secondary students.
Well-designed master's degree programs in school counseling help students secure placements and opportunities for their practicum requirements, internships, and field experiences. Placement services that help students to find opportunities within their own communities empower aspiring school counselors to focus their time, energy, and resources on putting their knowledge into practice. 

CACREP Certified Programs for Aspiring School Counselors in PA 
When it comes to finding master's degree programs that will meet the qualifications for school counselors in Pennsylvania, the Council for Accreditation of Counseling and Related Educational Programs (CACREP) is an ideal place to start. CACREP-accredited school counseling programs require 60 credit hours of education in relevant subject areas as well as two 300-hour internships along with a 100-hour practicum.  CACREP-accredited programs like St. Bonaventure's allows students to study in NY and still qualify for licensure in PA.
By choosing a CACREP-accredited degree program, individuals who want to become school counselors in Pennsylvania can ensure that they will meet important standards for certification. 
Additional Requirements for School Counselor Certification in Pennsylvania
In addition to the educational, coursework, and experience requirements detailed above, the state of Pennsylvania has set a few additional standards for becoming licensed as a school counselor. 
First, the state of PA requires an institutional recommendation. An institutional recommendation form is typically completed by the dean of the college that oversees the school counseling program or the certification officer. The overseer completing the form will verify that:
The applicant for licensure has met all of the requirements for completion of their degree program
The university recommends the applicant for licensure in school counseling
The applicant is eligible for licensure in the state of Pennsylvania
Second, the state of Pennsylvania requires a score of 156 or greater on the Professional School Counseling Praxis exam. In the 2020–2021 school year, 9,735 people took the Professional School Counselor Praxis exam. The median score was 169 and the average performance range was 163–177, indicating that the majority of people who have completed the educational, coursework, and experience requirements to become a school counselor are well prepared for the exam. 
Finally, the state of Pennsylvania requires that applicants pass a background check and that they comply with Pennsylvania's Code of Professional Practice and Conduct for Educators. Application fees for state licensure vary depending upon the applicant's graduate degree program but are generally between $200–$260. 
Demand for School Counselors in PA
Aspiring school counselors who fulfill the requirements for state licensure will find themselves prepared to enter a growing field.
These in-demand professionals perform a wide variety of tasks that include working with individuals and groups, students and teachers, parents and administration. Matthew Shervington, Pennsylvania School Counselor of the Year, described some of his duties as:
Providing academic interventions such as teaching study skills or habits
Addressing interpersonal and intrapersonal concerns that students are facing at home, school, or in the community as they affect the student's school experience
Helping students consider potential futures in view of a changing world
Engaging in individual meetings, team meetings, group counseling, teacher consultations, outside referrals, classroom lessons, data tracking, screenings and assessments, extracurricular supervision, parent consultations and meetings, and risk assessments
The Bureau of Labor Statistics projects an 11% growth rate for school counseling roles between 2020 and 2030, which is faster than the average rate for all jobs. That represents around 35,000 openings for school and career counselors and advisors each year for ten years, and an overall employment change of 37,000 jobs. The BLS also reported a median salary of $58,120 for school counselors in 2020. 

Prepare to Serve Students with Compassion and Expertise
The most efficient and effective way to prepare for a thriving career as a school counselor is through a comprehensive graduate degree program designed to help you meet the requirements for state licensure. St. Bonaventure University's online Master of Science in Education - School Counseling prepares you to become a licensed school counselor, our graduates have a 95% licensure exam pass rate and a 100% job placement rate.
Our flexible program offers busy professionals an accessible and rewarding online degree, with access to the following benefits: 
CACREP accredited - Ensures quality and meets industry standards​
Complementary clinical placement services available to all students ​
Flexible - 100% online coursework, log in anywhere
Easy enrollment - No application fee, three start terms per year, no GRE or GMAT is required 
Through engaging coursework and in-field practice, you'll learn to support students in the most vital areas of development. You'll exemplify extraordinary goodness through your students and greater community impact. We elevate you as a whole person, not just focus on academics.​ With a curriculum guided by Franciscan values, you'll nurture compassion, seek wisdom, and build integrity with every student in need.