How to Apply for Financial Aid for Graduate School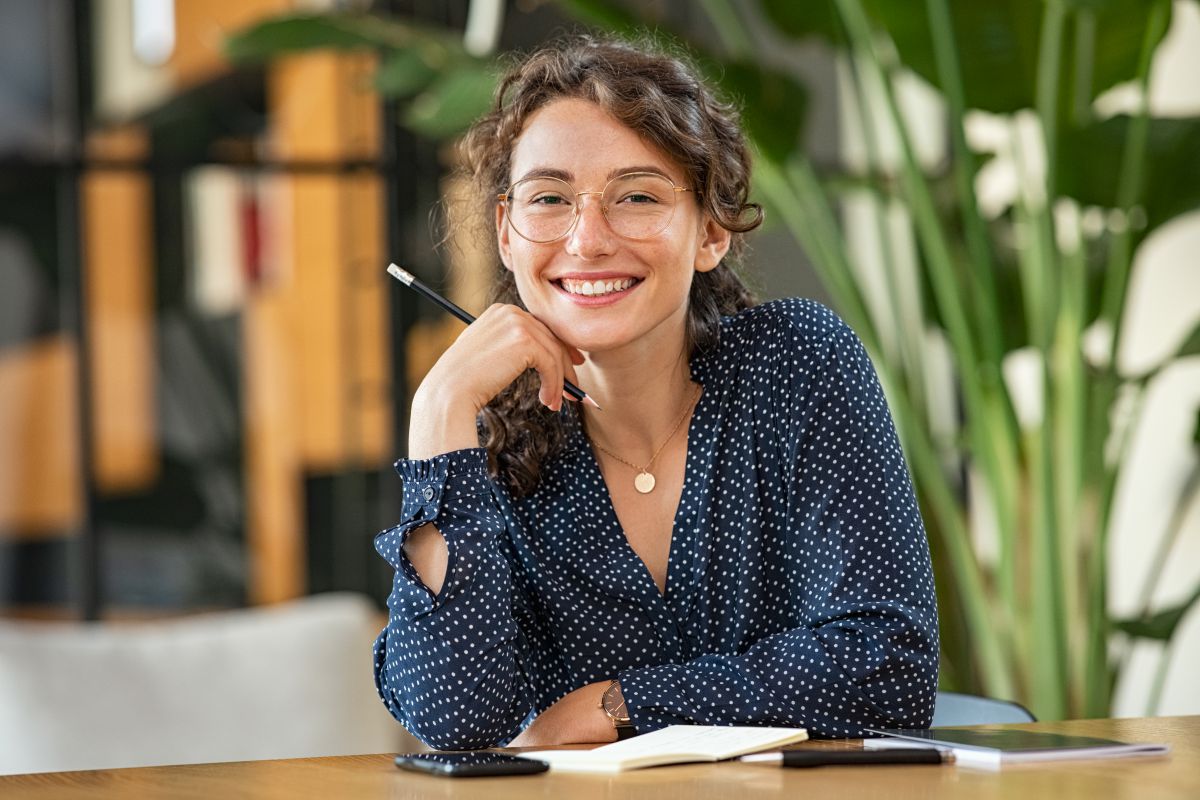 The Institute of Education Sciences (IES) concluded 58% of graduate students receive at least one form of financial aid. Loans, scholarships and assistantships are valuable resources for students seeking advanced degrees. You are in good company in your search for financial aid for graduate school.
There are grad school financial aid options for almost any educational, professional and financial situation. This guide explains what resources are available in your graduate school journey and how to access them.
Federal Loans
Graduate students who attend for half-time or full-time schedules are eligible for two types of federal loans offered by the U.S. Department of Education (DOE). Direct Unsubsidized Loans can be used to cover up to $20,500 in educational costs per school year. Direct PLUS Loans cover the difference between financial aid and the cost of tuition.
The application process for each loan starts by filling out the Free Application for Federal Student Aid (FAFSA). A completed FAFSA allows the graduate school and the lender to determine the appropriate amount of aid. There are a few differences between these loans that are helpful to know before filling out the application.
Credit Worthiness
Applicants do not need to complete credit checks when applying for Direct Unsubsidized Loans. The Direct PLUS Loans program requires a credit check prior to approval. Students with credit issues can still qualify for Direct PLUS Loans with co-signers or DOE exemptions based on extenuating circumstances.
Interest Rates
Recipients of Direct Unsubsidized Loans can expect to pay interest rates of 5.28% throughout repayment. The fixed interest rate for a Direct PLUS Loan is 6.28%. Each loan includes an origination fee with Direct Unsubsidized Loans (1.057%) lower than Direct PLUS Loans (4.228%).
Private Loans
Federal loan options should be exhausted before pursuing private loans as financial aid for graduate school. There are several situations where private loans are useful options for graduate students. You should consider private loans as grad school financial aid if:
You are offered lower interest rates than federal loans based on excellent credit history;
You need financial aid for a course load that is less than 50% full-time;
You require more financial aid than offered by federal programs;
You are an international student who does not qualify for federal loans.
Another advantage of private loans is the breadth of options on the market. Financial aid departments can often point to lenders who specialize in higher education. You can also conduct your own research to find a private lender that fits your needs.
Every lender application is different but they are all designed to determine your long-term ability to repay. Private loan applications evaluate creditworthiness, income and costs of graduate education. Students with no or poor credit history may need co-signors to gain approval for their applications.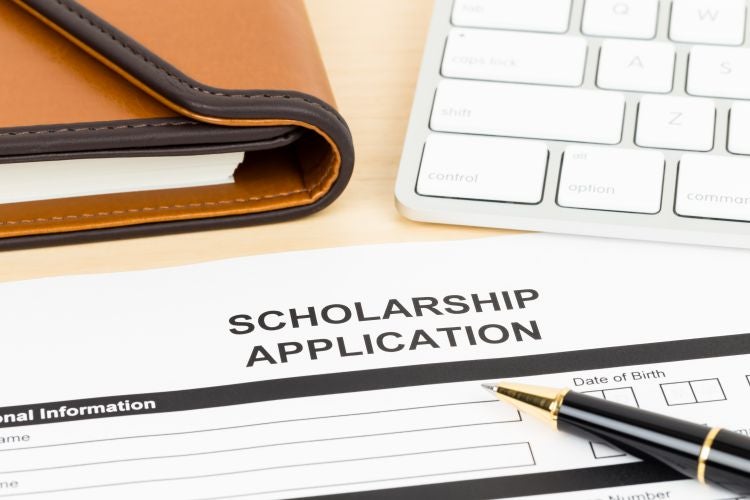 Scholarships and Fellowships
Grad school financial aid options don't need to be restricted to federal and private loans. Your academic experience, personal background and field of study may open doors to debt-free education dollars. You can apply for scholarships and fellowships that cover some of your graduate school expenses.
Scholarships are often found through programs and organizations not affiliated with universities. The scholarship application process may require a personal essay or short answers to questions regarding financial need.
Fellowship programs cover at least a portion of graduate school costs for promising students. Universities and outside organizations typically focus on applicant potential rather than financial need when choosing recipients. Depending on the program, applicants may be asked for writing samples, transcripts and interviews with program administrators.
Aid for Military Veterans and Families
Military service unlocks access to grad school financial aid options for veterans and their dependents. The Post-9/11 GI Bill - for service after September 10, 2001 - provides the following benefits to students:
Direct tuition and fee payments to universities
Books and supply allowance at the beginning of the term
Monthly housing allowances during enrollment
This bill offers up to 36 months of coverage for veterans and 45 months for the dependents of disabled or deceased veterans. Members of the Selected Reserve also qualify for up to 36 months of benefits through the Montgomery GI Bill.
Private universities that participate in the Yellow Ribbon Program make graduate education more affordable to veterans. The U.S. Department of Veterans Affairs (VA) and participating schools like St. Bonaventure University split tuition costs left after GI Bill benefits are distributed. This program expands veteran education options to private and out-of-state schools without concern for costs.
Veterans fill out the VA's education benefits form to receive their Certificates of Eligibility. Universities accept GI bill students with valid certificates on a first-come, first-serve basis. Completing this process as early as possible allows eligible students to take advantage of their full education benefits.
Assistantships
Financial aid for graduate school can cover your expenses and build your resume. Graduate programs offer assistantships that meet all of those goals. An assistantship covers some or all of the tuition costs in exchange for a certain number of hours spent working for the department.
Teaching assistants help professors with undergraduate teaching, grading and other classroom tasks. Graduate programs employ research assistants for on-campus and virtual projects. Students also gain experience in academic administration with administrative assistantships.
Departments may have different requirements for this type of grad school financial aid. At St. Bonaventure, you will need to submit an application, resume and letter of recommendation. Graduate programs use references and academic records to select the most promising students for these positions.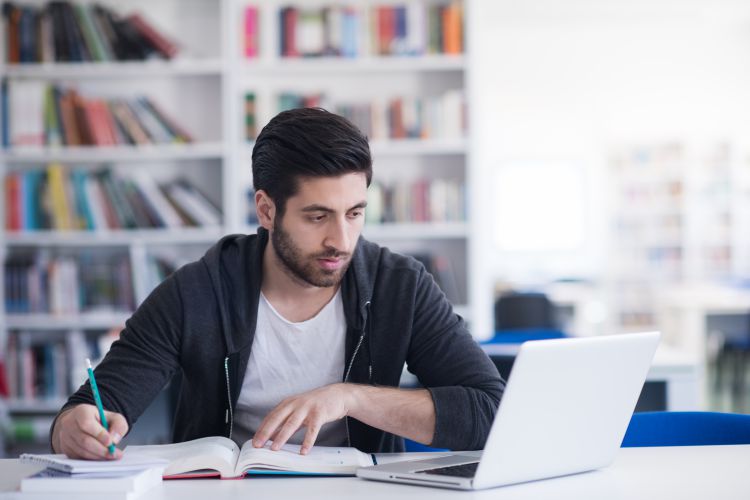 Employee Educational Discounts
Your current employer may offer tuition discounts and reimbursement for graduate degrees. You can also look for graduate programs that provide discounts to certain companies. SBU's Corporate Partners Program offers a 15% discount for employees of partner companies.
This financial aid method is relatively straighforward compared to the alternatives. Graduate school applicants indicate their employers on program applications prior to admission. Employees of non-partner companies can ask their employers about tuition assistance.
Finding Affordable Graduate Education at SBU
U.S. News & World Report ranks St. Bonaventure University in the top five Best Value Schools in the North. At SBU we understand that education is an investment in your future; we also realize that cost is an important factor, so we offer our online graduate degrees at an affordable rate. Prospective graduate students find a variety of grad school financial aid options at SBU.
Financial aid for graduate school opens doors to innovative degrees that will help you advance or change your career. We offer affordable online graduate degrees in disciplines including:
MA in Digital Journalism
MA in Sports Journalism
MA in Communication
MA in Leadership
Master of Business Administration
MS in Business Analytics
MS in Cybersecurity
MSED in Clinical Mental Health Counseling
MSED in School Counseling
Learn more about our affordable 100% online master's degree programs.