How to Become a Mental Health Counselor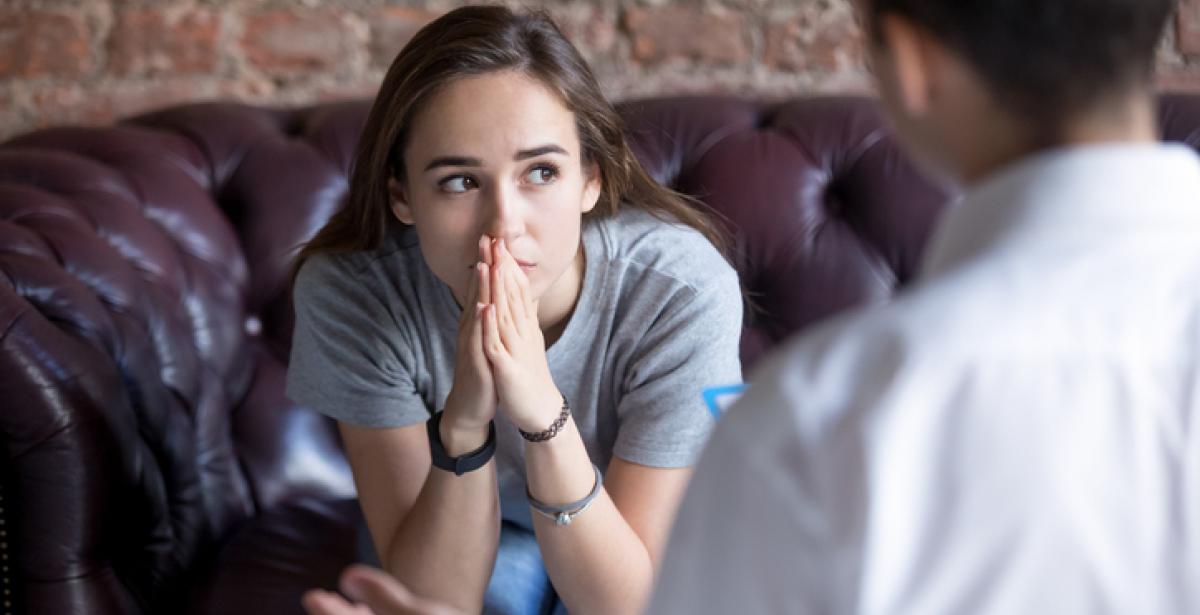 Curious about how to become a mental health counselor?
A career as a mental health counselor can be personally fulfilling and professionally rewarding. The daily work of helping patients deal with anxiety, stress, and emotional disorders pays dividends throughout a counselor's career. The mental health profession is also growing every year with improvements in diagnostic methods and cultural acceptance of open discussions about mental health issues.
The U.S. Bureau of Labor Statistics (BLS) projects a 23 percent growth in jobs for behavioral and mental health counselors from 2016 to 2026. This demand for qualified counselors comes from hospitals, military bases, rehabilitation facilities, schools, and rural clinics. Mental health counselors received average salaries of $44,630 in 2018, exceeding the national average of $38,640 for all professions.
The typical mental health counselor holds a master's degree along with state certification, requiring a great deal of commitment from aspiring counselors. St. Bonaventure University offers an online master's degree in clinical mental health counseling that helps students enter this rewarding industry. Before pursuing an advanced degree, however, it's a good idea to think about how your personality and existing skills fit into this career path.
Evaluating Your Skills
A mental health counselor's job is to listen, evaluate, and develop treatment plans for patients. The unique nature of each patient's experience means that a counselor can't copy and paste their approach to treatment. GoodTherapy lists empathy and listening skills as their top two skills for therapists and counselors for good reason. You are off to a strong start in this field if you can identify with the experiences of others without judgment and understand what isn't being said by patients that can inform treatment options.
Mental health counselors also need social and analytical skills to serve their patients. The first session with a new patient can be awkward because discussing mental health is difficult. A successful counselor can break the ice in person, by phone, or by email without crossing boundaries. Counselors also need to keep ethical boundaries and legal requirements in mind with the evolution of treatment. As the counselor-patient relationship develops, a counselor needs to synthesize sessions notes, best practices, and treatment outcomes to determine next steps. Your experiences in undergraduate and graduate programs help refine these skills before you enter the workforce.
Completing Your Degree
Once you choose counseling as your career, you'll need to complete coursework to prepare you for the field. Counselors are expected complete their master's degrees before entering the mental health field. A master's degree in counseling combines theoretical principles with field work that typically take two years to complete. St. Bonaventure University offers a good example of a master's program in mental health counseling.
The university asks students to complete courses on abnormal psychology, advanced human growth and development, and techniques of counseling. With this knowledge on hand, a master's student advances to an internship with a private practitioner, hospital, or school for at least 300 hours. The internship requirement pulls back the curtain on the day-to-day challenges of mental health counseling.
St. Bonaventure University and other universities also ask master's candidates to complete professional residencies. These residencies feature role-playing sessions and simulations overseen by faculty to guide students toward best practices in the field. Extensive classroom and field study train counselors to shift from patient to patient without sacrificing quality of care.
Meeting State Licensing Requirements
Completing a master's degree in mental health counseling is an important step but not the final step in this career path. Every state requires counselors to maintain licenses that demonstrate competency in the field. The American Counseling Association (ACA) published a report in 2010 that compiled licensing standards for counselors across the country. Newly graduated mental health professionals need to understand their state's requirements before attempting to practice. A sampling of state licensing requirements shows the multi-step process of turning your master's degree into a counseling career.
Minnesota differentiates licensed professional counselors (LPCs) from licensed professional clinical counselors (LPCCs). LPCs are required to complete 2,000 hours of supervised practice after graduation and complete the National Counselor Examination (NCE). LPCCs in Minnesota must complete 4,000 hours of supervised practice and complete the National Clinical Mental Health Counseling Examination (NCMHCE). New Jersey requires 4,500 hours of supervised work and completion of the NCE to achieve the LPC license. South Carolina has some of the lowest licensing requirements with 1,500 hours of required clinical experience and completion of either the NCE or NCMHCE to become an LPC. Once you've navigated the licensing requirements for your state, you are ready to help people with their problems.
Finding Your Career Path
U.S. News & World Report ranked mental health counseling as the 82nd best job in its 100 Best Jobs list. This list also placed the job 10th on its list of the Best Social Services Jobs. The key to getting the most out of this career is to find the right job for your early-career needs. U.S. News & World Report maintains a list of mental health counseling jobs throughout the country that shows examples of the work you can do in the field.
In April 2019, rehabilitation centers like Courageous Transformations in New Mexico and Stepping Stones in Illinois sought mental health counselors to deal with substance abuse issues. County services departments like Wahkiakum County Health and Human Services in Washington recruited mental health counselors to help low-income patients. CarePaths in Oregon sought mental health counselors to provide virtual counseling sessions via voice or video chat for patients throughout the United States.
You can focus your attention on a particular career path starting with your graduate studies. The internship and residency requirements provide opportunities to find your ideal spot in the mental health profession. Faculty members are invaluable for recommendations and feedback but also offer examples of how to shape your career. It is also a good idea to maintain your connections with fellow students to keep career options open down the road.