School Counselor Requirements & Qualifications: How to Become a School Counselor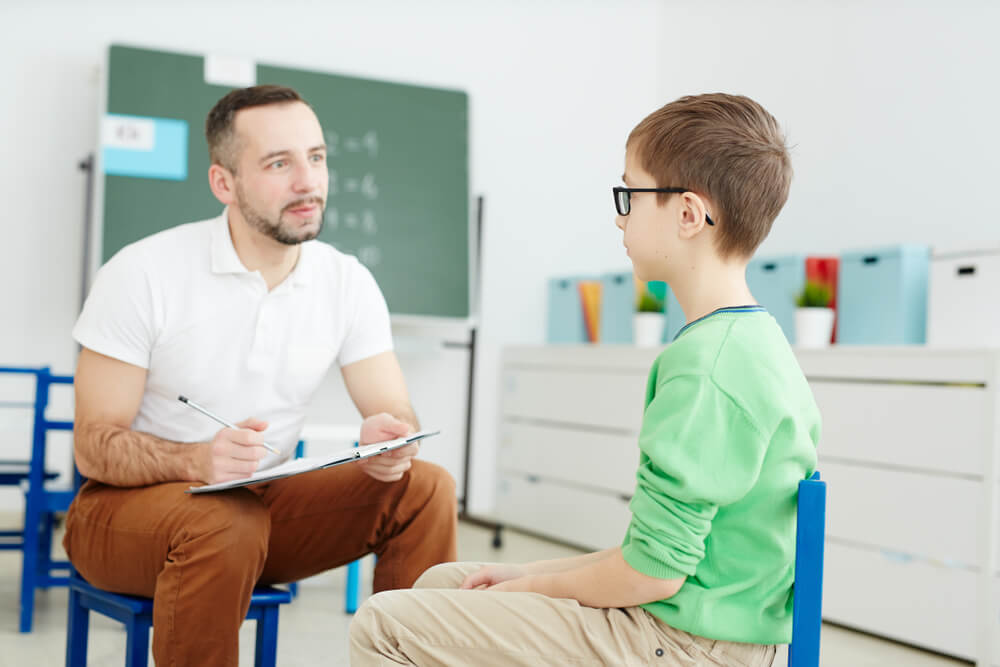 For individuals who are passionate about mental health and who love to work with young people, certified school counseling is an excellent career option. School counselors support and guide children and young adults through their school years, offering assistance in a range of subjects including career and education guidance, along with social, mental and emotional health.
Teachers and other professionals who are interested in entering the field of school counseling may be wondering:
Do school counselor requirements vary by state?
What is the salary range for school counselors?
Are school counseling jobs in high demand?
From the necessary school counselor qualifications to job duties, here's what you need to know about how to become a school counselor.
School Counselor Requirements
Each state handles licensing and credentials for its school counselors, so the standards vary somewhat based on location. However, the American School Counselor Association (ASCA) notes there are a few general education standards that aspiring school counselors can expect to see across the board, including:
Documented school counseling education and coursework from an accredited college or university at or above the level of a master's degree in school counseling
Completion of a practicum and internship in a K–12 school
Passage of a state or national comprehensive test
ASCA also states that most public school systems require their school counselors to have taken advanced-degree courses that include curriculum covering:
Human growth and development
Theories
Individual counseling
Group counseling
Social and cultural foundations
Testing/appraisal
Research and program evaluation
Professional orientation
Career development
Supervised practicum
Supervised internship
When it comes to finding an accredited program that meets your state's school counseling requirements, CACREP is a great place to start. CACREP stands for the Council for Accreditation of Counseling and Related Educational Programs, and it is the premier independent accrediting agency for counseling programs at the masters and doctoral levels. Many states require that prospective school counselors graduate from a CACREP-accredited counseling program.
CACREP-accredited school counseling programs require:
60 credit hours of education in relevant subject areas
Two 300-hour internships
A 100-hour practicum
Variances in state school counselor requirements include the number of internship hours, whether or not teaching experience is necessary, and which certification exam is required.
The School Counselor Role
While the role of a school counselor varies somewhat based on the school and student population, all school counselors work to support students. According to the (ASCA), school counselors ".... help all students in the areas of academic achievement, career, and social/emotional development, ensuring today's students become the productive, well-adjusted adults of tomorrow."
School counselors take an active role in the growth of their students. Students pass through developmental stages with particular challenges at each level. From crying to credits, peer issues to parent expectations, grades to graduation, and careers to colleges, a school counselor deals with it all. A school counselor is first and foremost a student advocate. School counselors work within the system and with all parties—including parents, teachers, students, and administrators—to ensure that the child is getting the best education possible.
What is it like to be a school counselor?
The role of the school counselor is a very fulfilling profession. Even on the toughest days, you can reflect on celebrations of student success and the listening ear you provided to a troubled student.
However, as with all professions, it also comes with its challenges. Often a school counselor has multiple demands on their time and must learn to assess and prioritize while staying calm. Not only that, but school counselors are held to a high standard. People will expect you to work miracles and motivate apathetic students—and fast! You will meet some angry parents and occasionally encounter some disrespectful people. And yet, you will be expected to treat everyone with respect and dignity. This is one of the primary ethical standards of being a school counselor as proposed by the ASCA.
While many duties will overlap, it's important to understand that there are distinctions in the everyday responsibilities of elementary, middle school, and high school counselors. Note the responsibilities that the ASCA highlights for school counselors in each setting.
| | |
| --- | --- |
| Role | Help Students To |
| | Achieve academic success, begin to understand career opportunities, and develop social/emotional skills in response to real-life issues they face |
| | Achieve academic success while navigating adolescence, an increased activity level, quest for a unique identity, and shifting social dynamics |
| | Achieve academic success while making concrete and compounded decisions regarding the next steps in life, such as college and career |
Is school counseling a good job?
U.S. News & World Report ranks school counselors at #12 on their list of "Best Social Services Jobs" and #87 on their list of "100 Best Jobs." Not only that, but ASCA'S "State of the Profession" report from 2020 shows that school counselors who are empowered with the right tools enjoy the satisfaction of creating an inclusive environment, fostering a supportive school culture, and improving student outcomes.
Is school counseling like any other job?
While school counseling has some similarities to roles like teaching, social work, and mental health counselor, there are key distinctions as well. For example, while a teacher's primary job is to educate students, a school counselor's job is to support students in their overall growth and development. Social workers tend to focus more directly on behavioral and familial dynamics, while school counselors generally emphasize helping a student succeed within the school context. While school counselors provide a great deal of guidance and support to the students in their school, they are more academically focused than mental health counselors.
There are also variances in the salaries and job outlooks between these professions. The following table reflects information from the Bureau of Labor Statistics, which predicts an average growth rate of 5 percent across all occupations between 2021 and 2031.
| | | |
| --- | --- | --- |
| Profession | Median 2021 Salary | Projected Job Growth 2021–2031 |
| | $60,510 | 10 percent |
| | $50,390 | 9 percent |
| | $48,520 | 22 percent |
Prepare to Guide and Support Students with a Master's Degree in School Counseling
Schools across the country are looking for qualified school counselors who are passionate about guiding young people. A master's degree in school counseling is a great place to start preparing for such a career path, especially since most states require a master's degree in counseling to be considered for school counseling positions.
St. Bonaventure's Master of Science in School Counseling equips students to meet all of the requirements of a licensed counselor, including a professional school counselor exam. SBU's school counseling graduates have a 95 percent pass rate and a 100 percent job placement rate.
The online program offers three enrollment periods per year and affordable tuition. In fact, U.S. News & World Report lists St. Bonaventure University in the top ten Best Value Schools in the North. There is no GRE or GMAT required, and the program's curriculum includes topics that are especially relevant to today's school counselors such as multicultural counseling, boundary setting and group counseling.
Are you ready to make a positive difference in the lives of students? Continue your path to become a school counselor with SBU's online MSED in School Counseling program.