The Importance of Business Ethics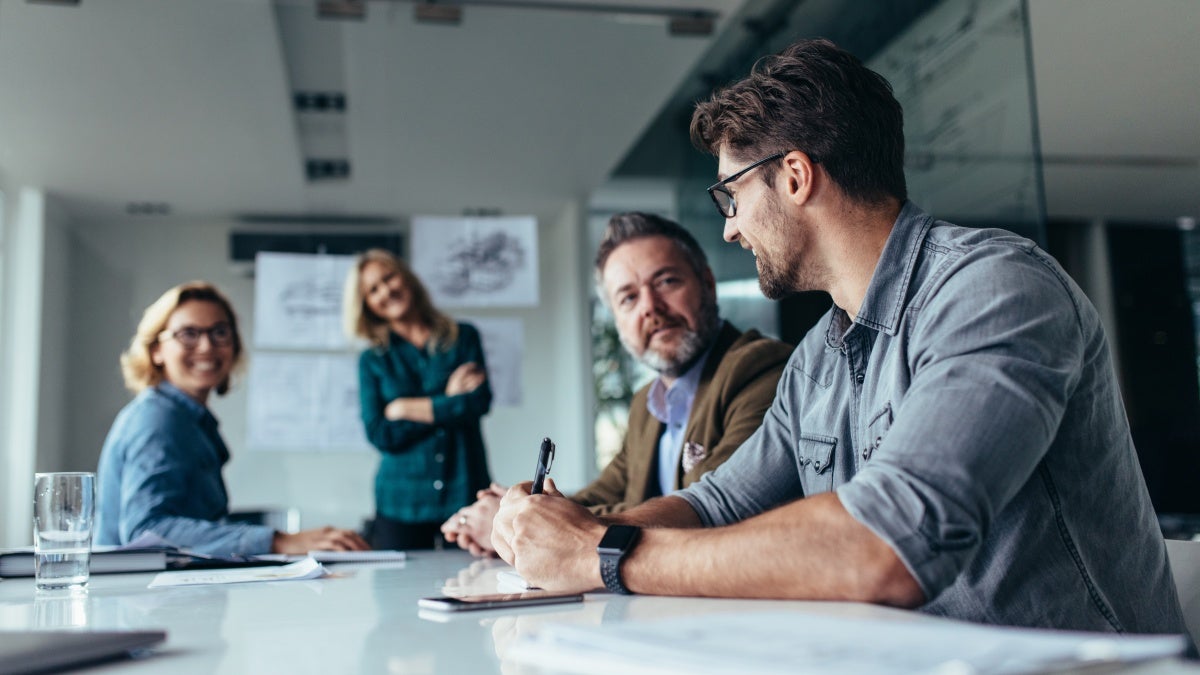 Ethics come into play when making decisions for so many individuals, businesses and organizations, yet sometimes the concept is taken for granted. We know ethics — moral principles that inform actions and behaviors — are valuable, but how do they apply to businesses, the economy, and your career?
A deeper understanding of the importance of business ethics can empower you to make morally sound decisions in your career, support your employer's efforts to address controversial topics, and build better relationships with your customers and the community.
A closer look at the following topics can support a firmer grasp of ethics in a general sense and how they specifically apply to the world of business:
The role of ethics in society and decision-making.
The importance of consistent ethics in business leadership (and the damage their absence can cause).
Key considerations for building an ethical company culture.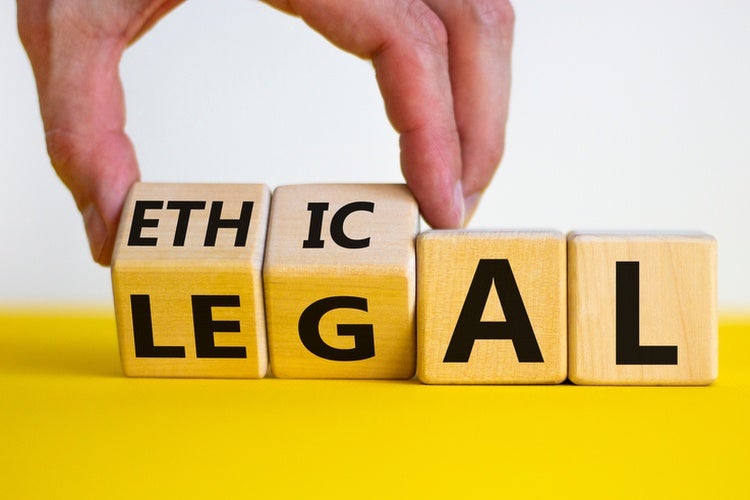 Ethics as a Foundation for Sound Decisions
Distinguishing between help and harm, right and wrong, and similar concepts is crucial for successful participation in society. That's true for individuals as well as organizations. Let's start by taking a closer look at ethical and unethical behavior:
Ethical behavior demonstrates a commitment to considering the needs of others, as well as their basic autonomy as sentient living creatures. This sort of respect and consideration is both expected in certain contexts as well as appreciated when offered. 
Unethical behavior shows a disregard for others — a lack of caring about their safety and security. Unethical actions can cause others to distance themselves from a person who acts in such a fashion, or for customers to stop supporting a business.
The Difference Between Ethics and Laws
Laws and regulations generally align with the basic ethical principles that most of society believes to be true. Prohibiting actions like theft, assault, and fraud through the threat of fines, arrest, and other penalties aligns with commonly held views.
However, ethics and laws are not identical, despite this connection. Ethics are principles that help guide people and groups through decisions but are not universally held or followed. They can vary from one person, organization, or location to the next. Laws are codified rules that everyone in a specific jurisdiction is expected to follow.
The St. Bonaventure University Code of Conduct offers some additional clarity on this concept in its Statement of Purpose: "As members of the St. Bonaventure University community, the University expects students to act in congruence with not only New York State and Federal Laws, but also their own personal values, and the values of our Franciscan tradition."
In practical terms, you can view laws as a baseline — the rules to which everyone must adhere. Ethics go beyond this requirement, serving as a guide for people and businesses to make decisions in situations where a law or regulation doesn't apply.
The Importance of Ethics in Business, and the Harm Their Absence Can Cause
For businesses, ethical decision-making encourages a holistic view of operations. That includes, but is not limited to, generating value for its owners or shareholders.
While there are many perspectives on the purpose of a company, leaders of some of the country's largest firms have signed onto a statement that indicates their organizations will take more than financial value into account. The Business Roundtable, a nonprofit trade association, defined the core responsibilities of businesses as:
Providing value to customers in the services or products offered.
Investing in and supporting employees.
Engaging in fair and ethical trading with suppliers.
Supporting the communities and protecting the environments in which the company operates.
Creating value for shareholders.
The Business Roundtable said it updated its definition of the purpose of a corporation to include more than only generating financial returns, as the interests of stakeholders such as employees and local communities are deeply connected to those of shareholders.
The importance of business ethics is clear in this statement of purpose: These companies now recognize their responsibility to several groups and interests, even though they are not legally obligated to do so. By identifying all of the major areas where obligations to others exist and taking steps to address those commitments, these organizations take a more ethical approach than businesses exclusively focused on generating revenue.
How Unethical Decisions Negatively Impact Businesses
While unethical decisions are not necessarily illegal, they can still cause reputational harm, boycotts by customers, increased scrutiny, and other negative outcomes. Consider these examples of activities that can be seen as unethical by some or all stakeholders:
Poor treatment of employees.
Avoidance of tax obligations through loopholes and similar means.
Lack of regard or care for consumers or the natural environment.
Irresponsible or misleading marketing.
Business practices that, while legal, are or appear to be unfair.
Continuing controversies related to multinational corporation Nestle's marketing of baby formula, as detailed by Reuters, is just one example. The business has faced calls to alter marketing of this product to mothers in developing nations dating back to the 1970s, with boycotts and other efforts raising awareness of the issue. In 2018, the company again faced criticism for inaccurate marketing descriptions of its baby formula and associated benefits.
Unethical activities can be completely legal, or at least adhere to the letter of the law, but still attract negative attention. A company culture that recognizes the importance of ethics in business is crucial for long-term stability and success.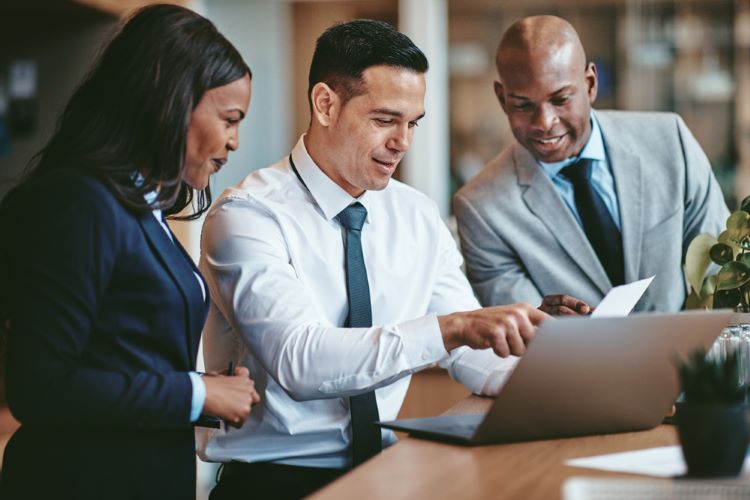 Building an Ethical Business Culture
A consistent ethical culture supports key business objectives, ultimately assisting an organization in its efforts to be a good corporate citizen, generate value and support its stakeholders. How can you develop an ethical business culture?
Clearly defining your organization's ethical priorities supports the development of relevant and effective policies and procedures.
Training can educate staff as well as empower them to make ethical decisions.
Setting specific goals related to ethical behaviors, and making commitments to reach them, can guide efforts to operate ethically and better identify specific opportunities and concerns.
Compliance and review processes can help an organization ensure that its ethical concepts and commitments are practiced.
On the individual level, businesspeople can develop a better sense of ethics through dedicated courses as part of their educational experience.
A Fuller Understanding of the Importance of Business Ethics
The advanced curriculum of a Master of Business Administration program can help you develop a firmer grasp of ethics for organizations. Our online MBA program includes two courses dedicated to business ethics:
Legal Environment of Business (MBA 611): This course emphasizes the impact of laws on decision-making related to management and marketing. Concepts like protecting intellectual property, avoiding antitrust traps, and addressing product liability issues are featured. Businesses and their leaders can benefit from a strong understanding of applicable laws that serve as a foundation for addressing ethical questions and taking related actions.
Business Ethics (MBA 650): This course goes beyond strict legal obligations to consider ethics in the modern corporate environment. How organizations respond to ethical concerns can directly influence their corporations, employees, officers, directors, shareholders, and broader community. A consistent ethical approach to business is vital for success.
Want to earn an MBA on a flexible schedule without relocating or pausing your career? Our fully online program offers valuable student support, multiple start dates, and the flexibility to complete coursework at the time that's right for you. You can advance your career with an MBA accredited by the Association to Advance Collegiate Schools of Business, a distinction only 5% of business schools worldwide have earned.
Our academic programs are uniquely linked to the university's Franciscan mission. We incorporate service learning into our curriculum and embrace the values of compassion, wisdom and integrity. We strive to shape future business leaders who measure success by how their work betters the lives of others.
To learn more, schedule an appointment with one of our enrollment advisors.