Integrated Marketing: What Is It?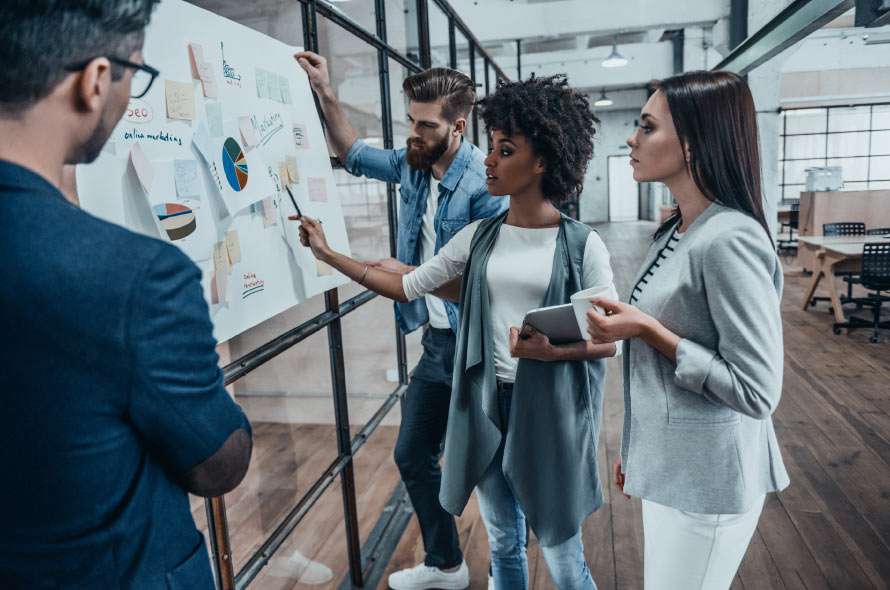 Integrated marketing is a business strategy that takes into account the breadth and depth of marketing efforts. An integrated marketing plan focuses on how each online post, chat, and store display translates to unified customer experiences.
Businesses deploy integrated marketing campaigns to maintain message discipline across media. This philosophy also tasks marketing, sales, customer service, and other departments with adjusting to customer needs.
Marketing professionals who specialize in this process merge creativity, analytical skills, and results-oriented outlooks. To succeed in this field, you also need the flexibility to adapt campaigns to market trends.
High-quality integrated marketing communications degree programs prepare marketers of the future. Graduates are equipped with skills like digital advertising and creative strategy necessary in this competitive field.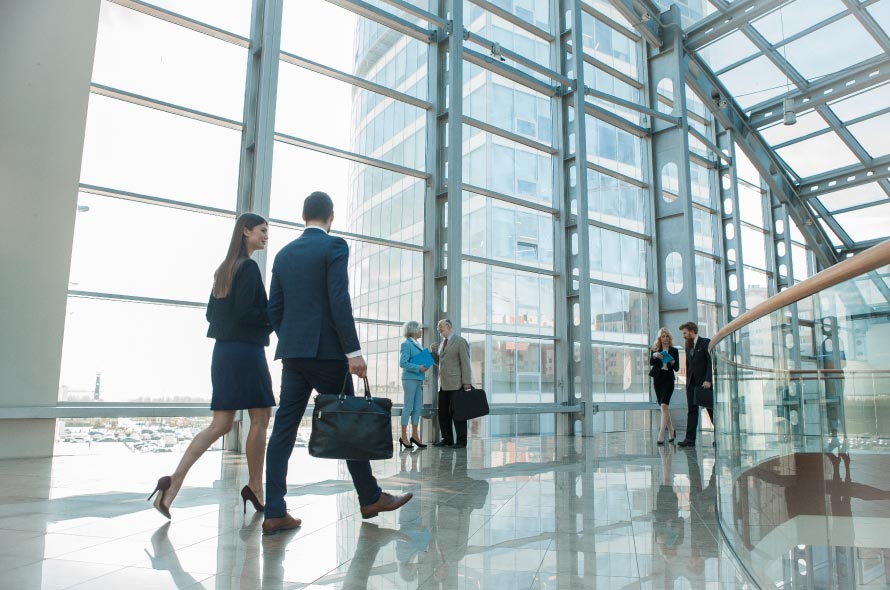 The Origins of Integrated Marketing
Starting in the late 19th century, businesses used organizational charts to make sense of their growing departments. The first corporate structures emerged from the railway boom because of the all-encompassing work done by railroads. Erie Railway's structure divided work into regions and categories such as bridge management and engine repairs (source).
Corporate structures evolved into the standard pyramid with a wide base of managers reporting to department heads and executives. This structure ensured accountability within departments but discouraged cross-departmental collaboration.
Departmental silos make it difficult for marketers to coordinate their work from concept to completion. In particular, a siloed company causes (source):
Wasted time and resources through duplicated work
Mission drift as departments set their own priorities
Technological disconnects based on departmental preferences
Frustrating experiences for customers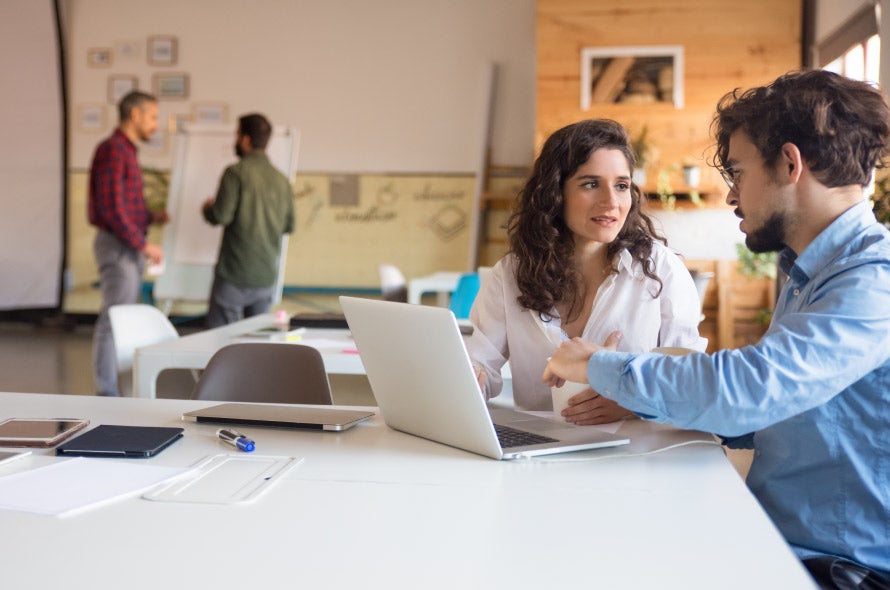 Integrated Marketing to the Rescue
Integrated marketing emerged as a solution to the siloing problem in the late 1980s. Northwestern University Professor Don E. Schultz was credited with a precise definition of integrated marketing in 1991 (source). Schultz viewed integrated marketing as a series of responses to consumer behaviors aimed at long-term relationship development (source).
Another definition by the American Association of Advertising Agencies (AAAA) placed an emphasis on internal cohesion (source):
"...a concept of marketing communication planning that recognizes the value of a comprehensive plan that evaluates the strategic roles of a variety of communication disciplines — general advertising, direct response, sales promotion and public relations — and combines these disciplines to provide clarity, consistency and maximum communications impact."
The AAAA pointed to large-scale marketing changes in the 1980s for integrated marketing adoption. International agencies like Saatchi & Saatchi purchased U.S. agencies, placing a premium on unified marketing methods. The U.S. market also saw new entrants like Australian firm Mojo MDA and Swiss firm GGK that raised client expectations (source).
Since the late 1980s, integrated marketing grew from a novel idea to a proven tool for success. Google Trends searches for the term "integrated marketing" stayed relatively consistent in the 21st century (source). Marketers and companies alike shifted their questions from basic definitions to best practices and innovation.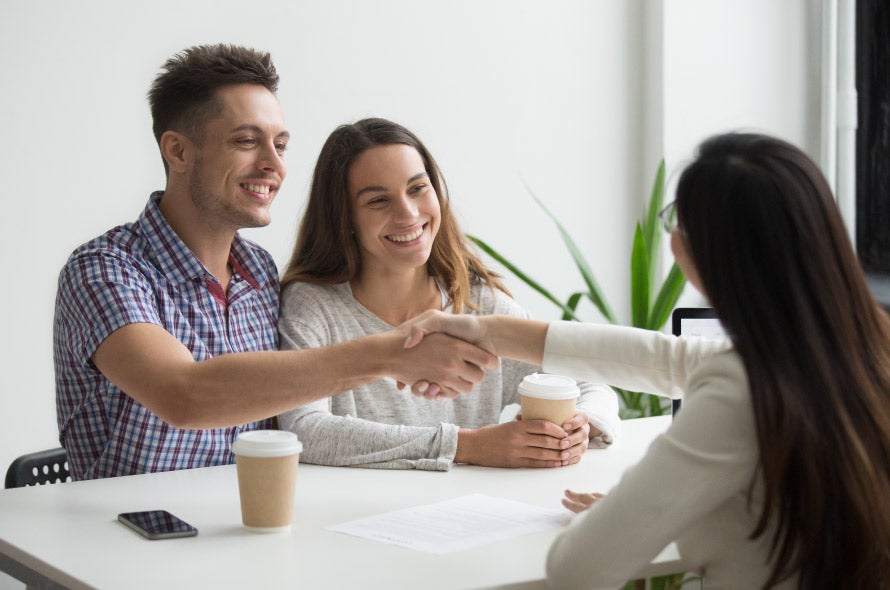 Integrated Marketing in the Customer Life Cycle
The customer life cycle refers to the timeline of brand interactions with a customer. Smart Insights breaks the life cycle into reach, act, convert, and engage segments. Customers are characterized as prospects, customers, lapsed customers, and advocates.
Integrated marketing discourages using the same messages and media for the entirety of the life cycle. Nonetheless, Salesforce Research's annual marketing report found 51% of participant messages weren't personalized by channel (source).
Smart Insights suggests the following segment-specific tools (source):
Reach: Search engine optimization (SEO), print, and search point-per-click (PPC)
Act: Live chats, social media, and product pages
Convert: Sales calls, landing pages, and mobile remarketing
Engage: Customer onboarding, loyalty programs, and follow-up emails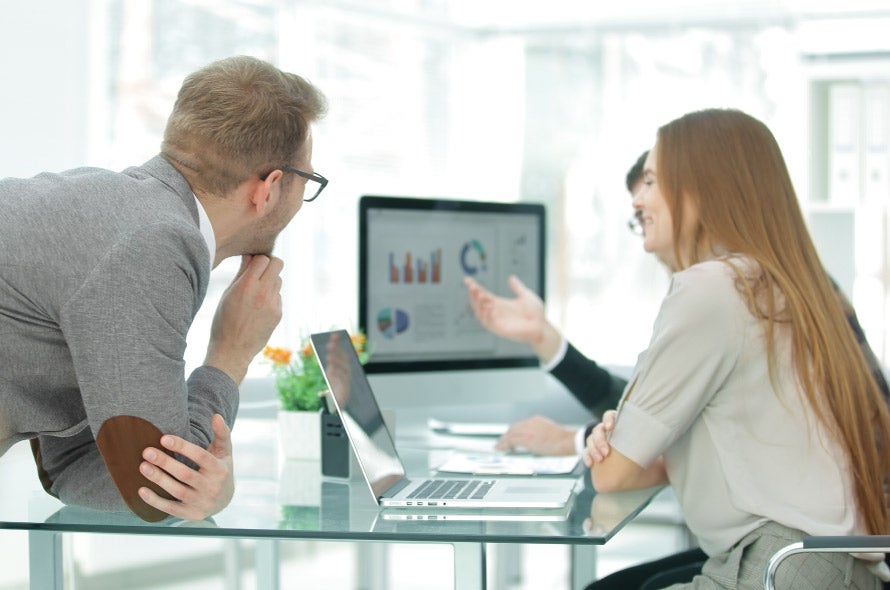 Best Practices for Integrated Marketing Campaigns
Marketers draw on decades of successes and failures for integrated marketing campaigns. A review of best practices from industry publications and agencies shows common threads.
CIO offers a seven-step approach to successful integrated marketing campaigns. Marketers should (source):
Create demographic and behavioral sketches of target consumers
Identify channel strengths and weaknesses before media selection
Develop a unified look from logos to fonts
Design content adaptable to multiple media
Evaluate each component for success in driving traffic
Align team goals with regular meetings
Capture campaign success through robust metrics
Integrating the components of a marketing campaign is only one challenge facing marketers. Digital Current notes that integrated marketing requires adaptation by non-marketing departments. Marketers can ease this adaptation by (source):
Helping human resources maintain consistent messages to employees
Listening to and integrating customer services feedback into campaigns
Identifying notable content for elevation by public relations
Infusing creativity through internal emails and intranet messaging
The unifying principle beneath these practices is consistency. Integrated marketing efforts succeed or fail based on consistency in messaging, customer outreach, and adaptation.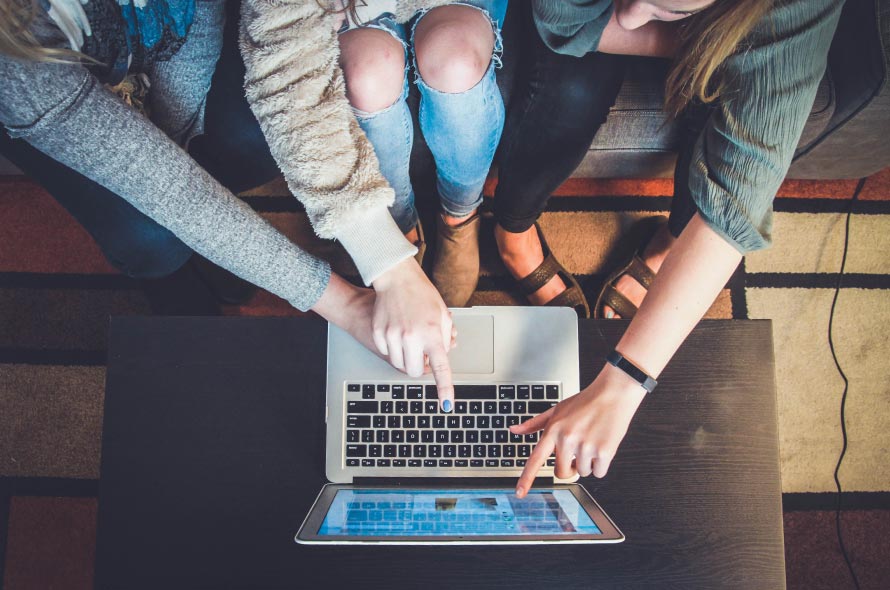 Integrated Marketing Trends
With best practices in mind, you can train your focus on the latest developments in integrated marketing. Technological and engagement trends present ongoing opportunities along with potential challenges for campaigns.
Agile Marketing
Software developers created the Agile Manifesto in 2001, creating the concept of Agile project management. The document places customer satisfaction at the top of its priorities. Additional priorities include (source):
"Welcoming changing requirements, even late in development"
"Business people and developers must work together daily throughout the project"
"Agile processes promote sustainable development"
"At regular intervals, the team reflects on how to become more effective, then tunes and adjusts its behavior accordingly."
Agile's success in software development led to its transplant into other sectors. Integrated marketing professionals are increasingly using Agile to manage complex campaigns.
AgileSherpas and CoSchedule surveyed 400 marketers to determine Agile adoption in the profession. The survey found:
32% of respondents followed Agile practices in their campaigns
Fifty percent of participants followed traditional management methods
Half of the traditional management adherents planned switches to Agile methods in the near future.
Marketing executives and managers found Agile project management (source):
Improved team productivity (56%)
Allowed quick priority shifts (45%)
Boosted the ability to innovate (42%)
Expedited campaign timetables (37%)
Increased campaign visibility (36%)
The fluid nature of integrated marketing makes Agile techniques attractive to marketers.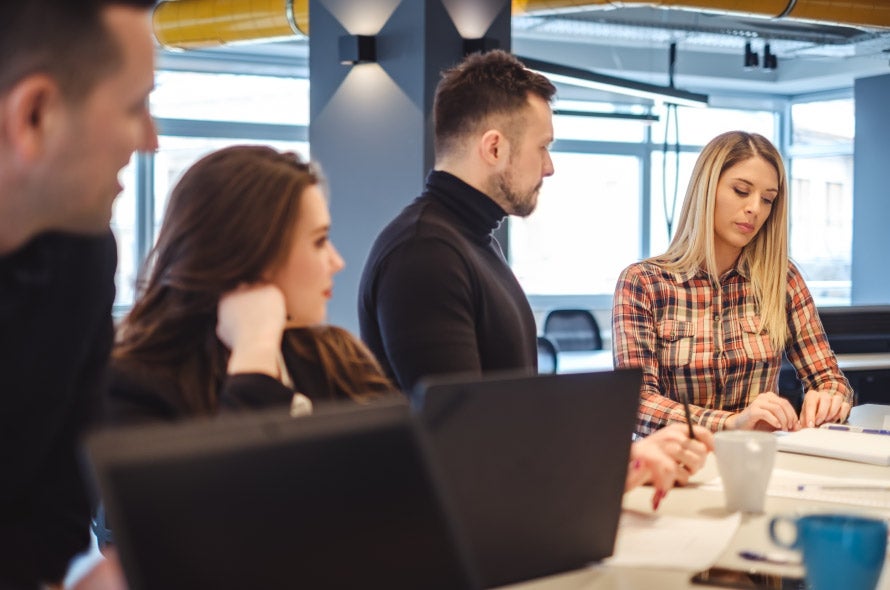 Customer-Driven Marketing
Customers are the primary driver for integrated marketing campaigns. This focus, however, is often done at a distance. Marketers receive feedback via customer service chats and use purchasing data to shift campaigns.
Smart Insights sought marketer techniques for improving the customer life cycle. Participants shared these techniques for tailoring customer experiences (source):
Customer personas (53%)
Customer journey mapping (52%)
A/B testing (48%)
Path analysis in analytics (32%)
Website customer intent surveys (30%)
The top three techniques use customer input and experiences to improve marketing campaigns. Adding these techniques to a campaign allows for adaptation and improved customer satisfaction.
Customer personas are templates of demographic subsections based on surveys, search data, and interviews. Marketers use these personas to hold core customer groups while expanding into new demographics (source).
Integrated marketing teams create visualizations of each customer point-of-contact called a journey map. Mapping tracks every interaction including coupon codes, referrals, and purchasing changes (source).
A/B testing is a proven technique for engaging customers in the message testing process. Focus groups and online forums allow marketers to evaluate the impacts of ads, social media posts, and images.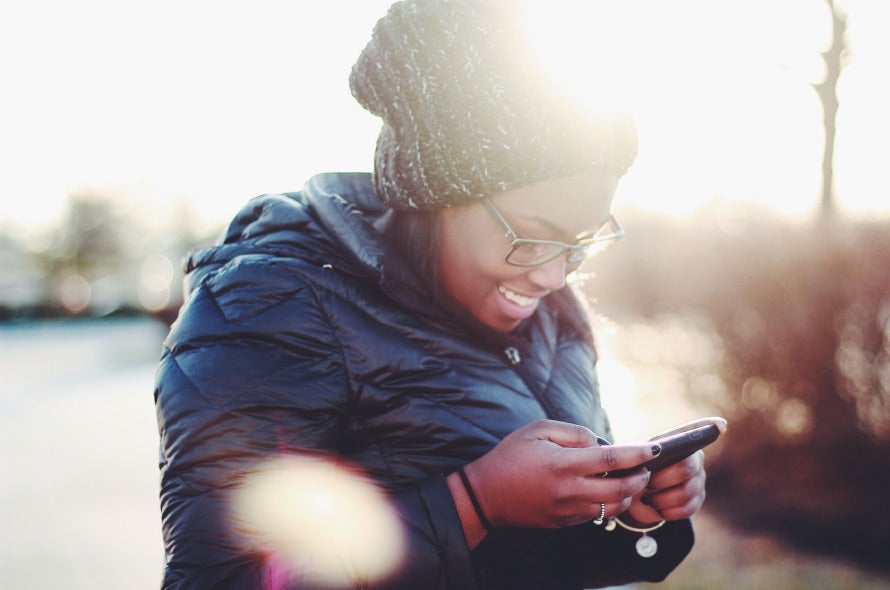 Social Media Channels
Social media platforms prove useful in integrated marketing campaigns. Ads and videos on platforms are viewable on mobile phones, tablets, smart TVs, and desktops. Companies like Facebook and YouTube are household brands with loyal followers.
The Pew Research Center studied recent trends in social media consumption. Respondents said they used YouTube (73%), Facebook (69%), and Instagram (37%). The most active social media users came from Facebook with 74% of its users visiting at least once per day (source).
Marketers should also know (source):
Snapchat represented the biggest gap between the 18-24 (73%) and 65+ (3%) cohorts
Instagram was the only platform that saw significant user growth from 2016 to 2018
Pinterest usage was significantly different between women (42%) and men (15%)
Integrated marketing works best when messages are adjusted based on media. Usage rates and demographics prove useful in crafting effective campaigns.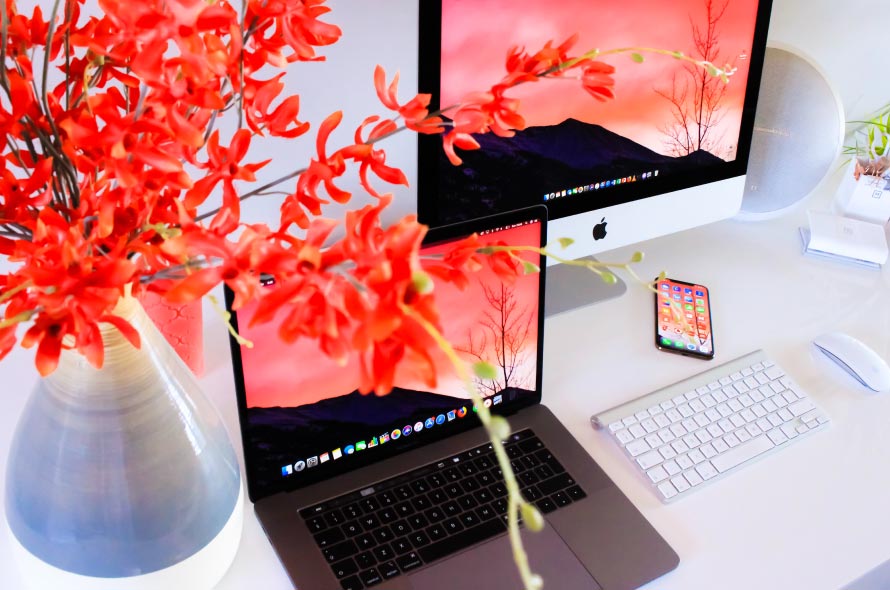 Mobile and Smart Home Devices
Marketing campaigns also find opportunities for customer engagement through mobile phones and smart home devices. Targeted text messages, browser ads, and podcasts represent a few options for device outreach.
Statista estimated that global smartphone ownership would grow from 2.9 billion people in 2018 to 3.8 billion in 2021 (source). Leftronics determined that the average phone user interacted with their device 63 times each day. Smartphone users interact with their devices within five minutes of waking up (87%) and one hour of falling asleep (69%) (source).
The next frontier for integrated marketing is customer interactions on devices like Google Home and Amazon Echo. Strategy Analytics provided the following projections for smart home adoption around the world (source):
2018: 202 million households and $91 billion spending
2019: 228 million households and $103 billion spending
2020: 250 million households and $115 billion spending
2021: 270 million households and $129 billion spending
2022: 290 million households and $142 billion spending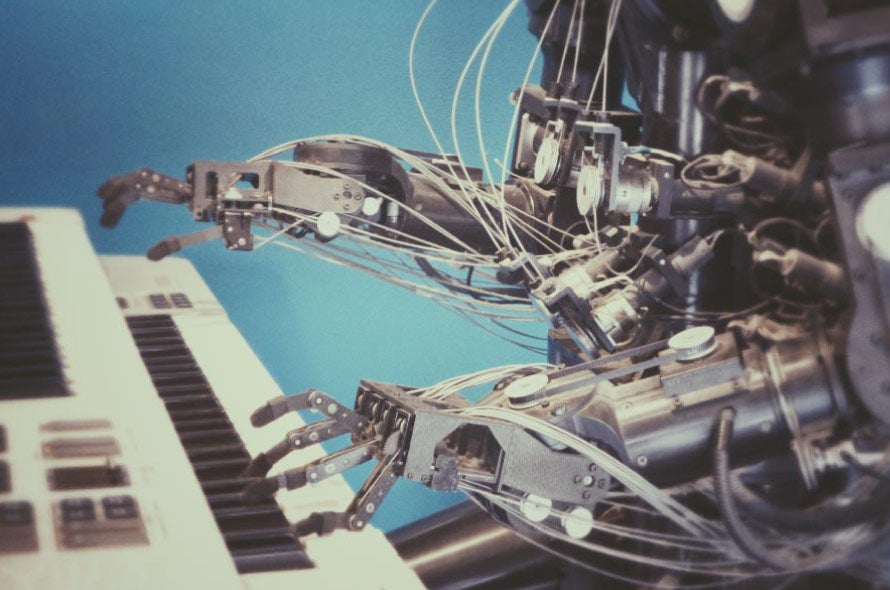 Rise of Big Data and Artificial Intelligence
Agencies and marketing teams generate enormous data streams every day. Turning data sets into campaign decisions is a process best left to automated processes.
Artificial intelligence (AI) and resulting machine learning techniques make automation possible. Salesforce Research interviewed 3,500 marketing managers to learn more about the state of the industry. These interviews revealed (source):
51% of respondents used AI in 2017
57% of AI users deemed the technology essential to personalization
Respondents anticipated AI usage growth of 53% in the near future
High-performing marketers were two times more likely to use AI than underperformers
Marketers surveyed by Salesforce Research said AI improved campaign efficiency and personalization. By 2022, respondents saw opportunities for AI involvement in lead scoring, digital asset management, and campaign analytics. Salesforce Research also uncovered marketer optimism about AI usage for content hyperpersonalization and dynamic landing pages (source).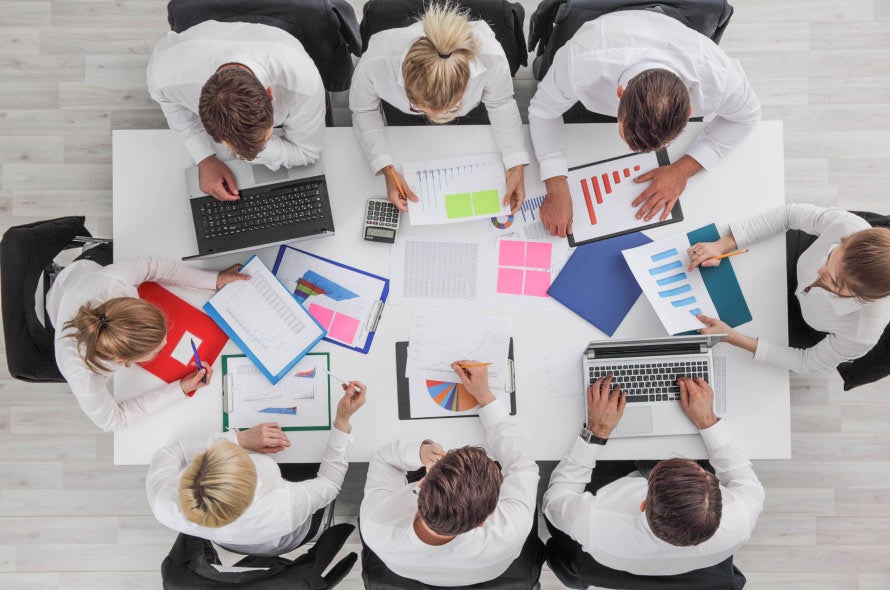 Business Impacts of Integrated Marketing
Association of National Advertisers (ANA) CEO Bob Liodice made the following comment at a 2018 conference (source):
"Just 25% of CMOs' digital media investment reaches target audiences. This atrocity represents more than $20 billion of marketing waste, inefficiency and ineffectiveness."
Integrated marketing principles address this waste by funneling targeted content to the right people. Businesses looking for improved bottom lines should consider how integrated marketing impacts customer relationships.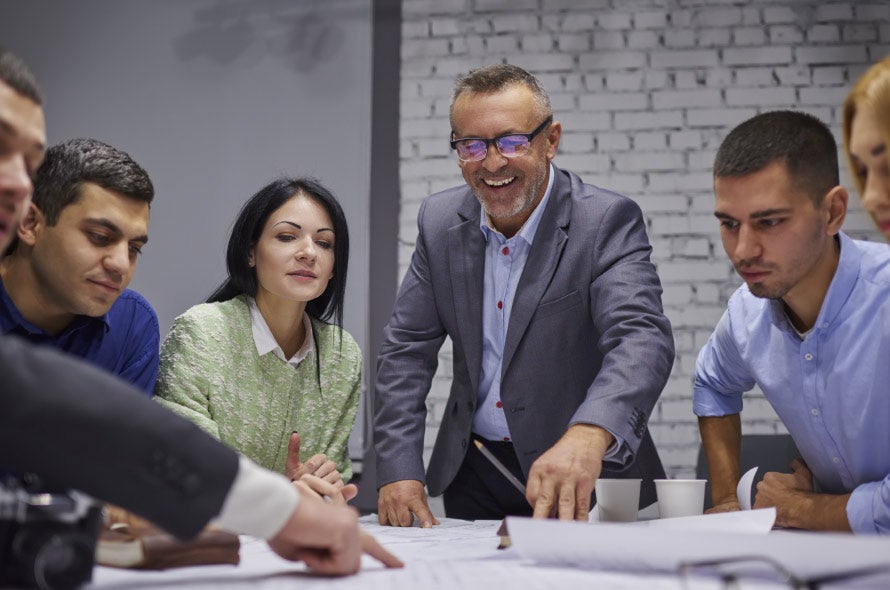 Changing Customer Priorities
Deloitte interviewed 265 chief marketing officers (CMOs) to better understand campaign priorities. CMOs predicted the following changes in customer priorities from 2019 to 2020 (source):
Trusting relationship with the brand: 19.4% to 27.2%
Excellent service: 26.5% to 24%
Excellent product quality: 24.7% to 22.4%
Product innovation: 11.8% to 16%
Low prices: 17.6% to 10.4%
Marketing leaders reached an interesting conclusion: customers are more concerned with brand trust than the lowest available prices. Integrated marketing campaigns achieve this goal by adjusting messages to customer interests.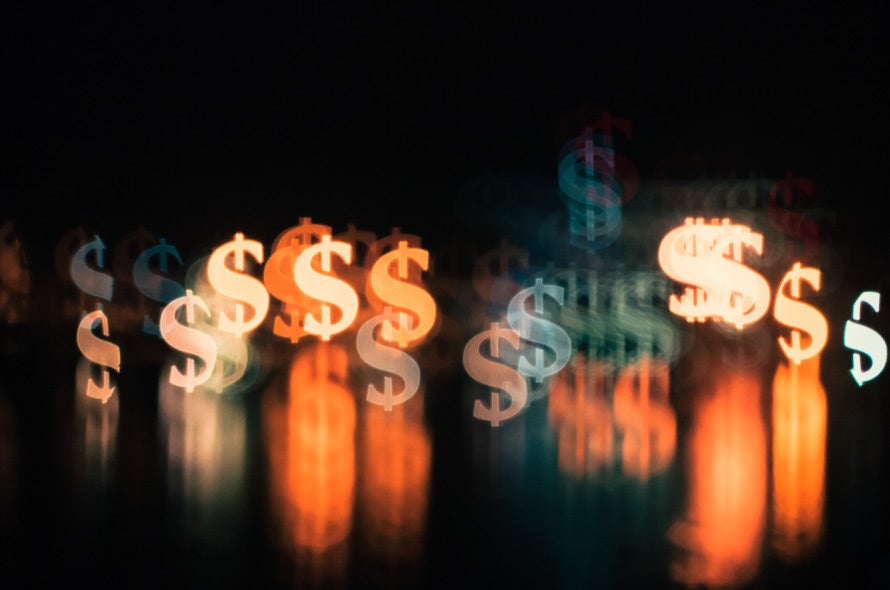 Improved Returns on Investment
Brands that forge close connections to their customers reap far-reaching benefits. Salesforce Research highlighted the following benefits to personalized marketing in its annual survey (source):
Increased brand reach (92%)
Improved lead generation (86%)
Boosts to retention rates (85%)
Higher customer acquisition rates (84%)
Premium and add-on upselling (79%)
Practitioners of integrated marketing principles know that returns on investment (ROI) vary by channel. Marketers interviewed by Salesforce Research identified the following channels for optimized ROI (source):
Lead generation: Customer communities and social marketing
Customer retention: Customer communities and email marketing
Upselling: Email marketing and affiliate marketing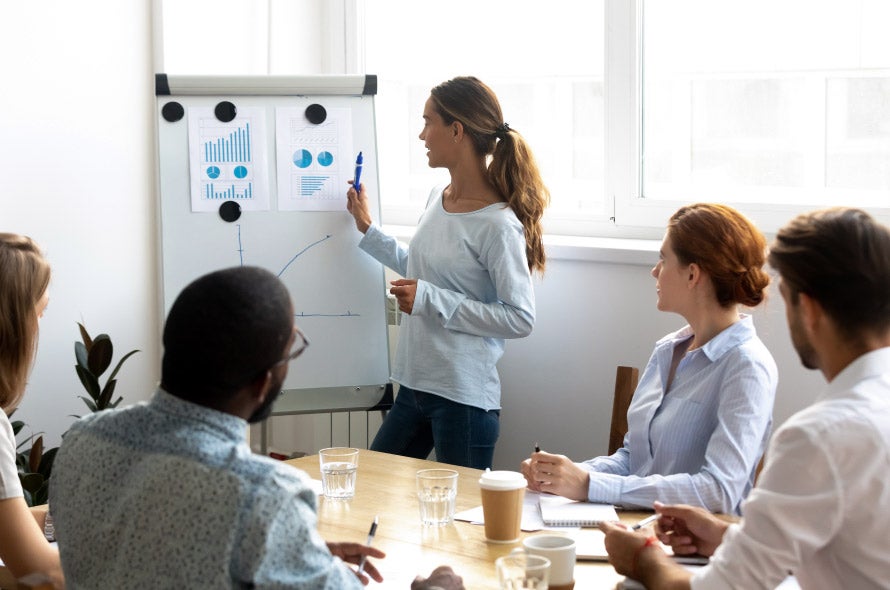 Encouraging Collaboration and Innovation
Companies and agencies pursuing integrated marketing processes break down barriers between departments. Salesforce Research found 54% of marketers were encouraged to collaborate with sales departments. The highest performing marketers were 150% more likely to work closely with sales staff than underperforming marketers (source).
Partnerships between advertising and marketing departments are natural components of integrated marketing. Respondents found wide collaboration on technology integration (87%) and purchasing (55%) (source).
Shared messaging and campaign adaptation make close relationships between marketing and customer service essential. Salesforce Research found proof of strong relationships including (source):
60% of marketers tracked customer satisfaction data
55% of marketers worked with service staff to handle social media responses
53% of marketers shared unified metrics with customer service teams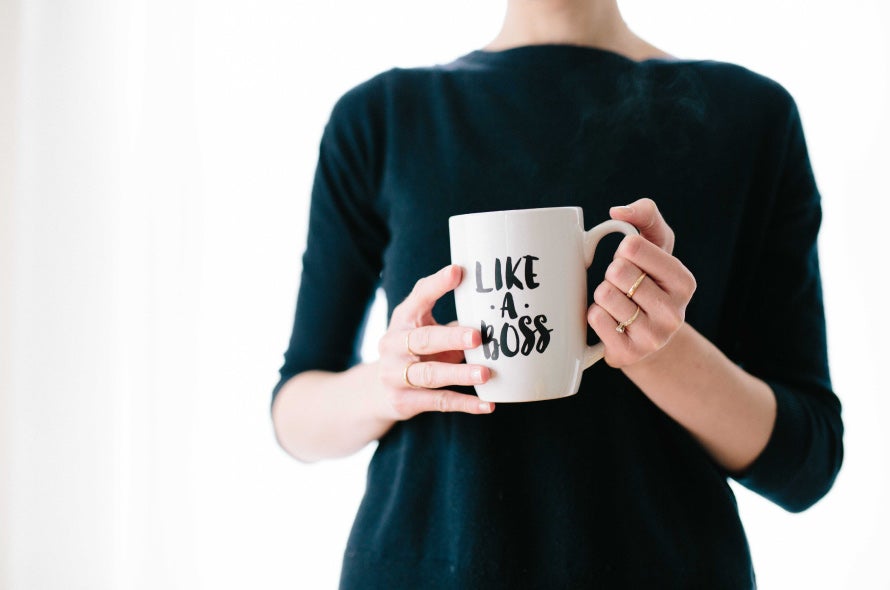 Forging an Integrated Marketing Career
The integrated marketing field requires a unique overlap of creativity, analytics, and business acumen. Your pursuit of a marketing career is aided by intelligence on the current state of the profession.
Education and Experience
The Bureau of Labor Statistics (BLS) points to the importance of experience in the marketing profession. BLS notes that marketing managers mix bachelor's degrees with professional experiences in related fields like sales or public relations (source).
A 2017 CareerBuilder study of marketing managers showed how professional experiences opened new opportunities. Forty-nine percent of managers reported at least 10 years of experience. CareerBuilder also determined 28% of managers held at least 20 years of experience (source).
An undergraduate degree plus work experience is not enough, given heightened employer expectations. Harvard Business Review reported that 27% of employers require master's degrees for careers that previously needed bachelor's degrees (source).
A master's degree in integrated marketing and professional experience keeps you ahead of fellow marketers. Your degree shows your commitment to advanced skill development throughout your career.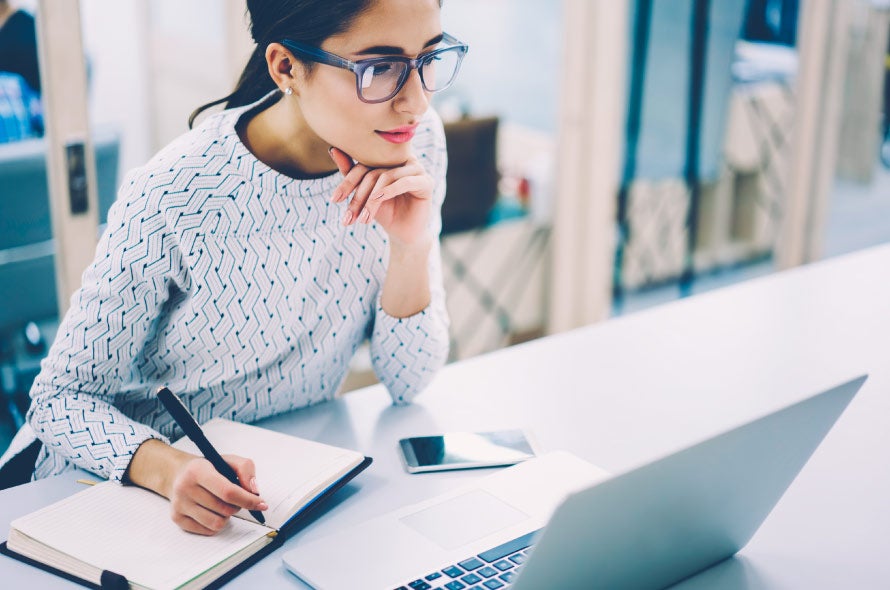 Skills
SEMrush's review of 17,000 content marketing job postings provides a clear view of desirable skills. The most important interpersonal skills in these listings were leadership (19%), respect for deadlines (16%), and writing skills (8%) (source).
Employers also sought the following skills from content marketers (source):
Marketing (81%)
Social media (50%)
Strategy (42%)
SEO (38%)
Research (37%)
Analytics (29%)
Integrated marketing teams need their employees and contractors to hone these skills to stay current with client demands.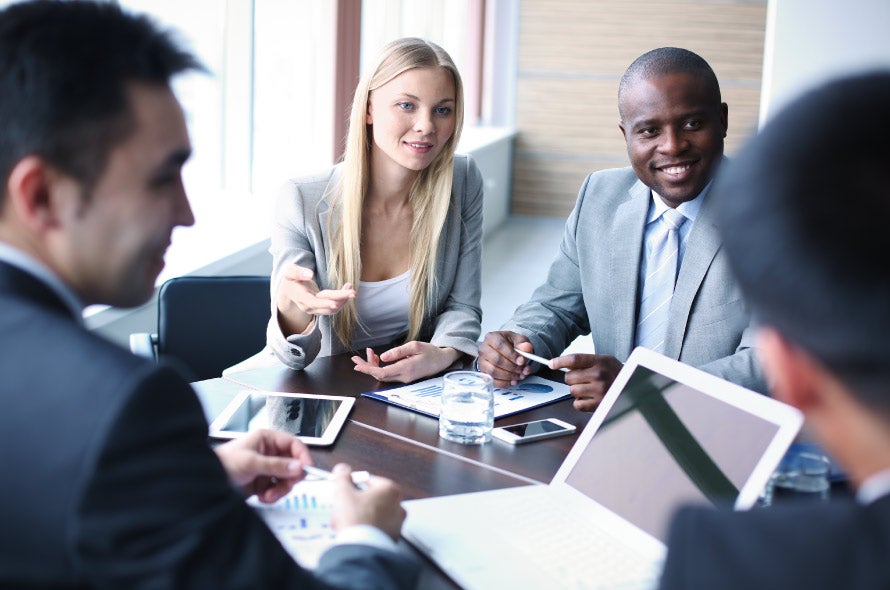 Agency and Contract Work
Aspiring marketers should understand that working on in-house campaigns full-time is not the only arrangement. You can work with an ad agency that contracts with brands or serve as a marketing consultant working on your own.
Hubspot's Marketing Agency Growth report highlights why these arrangements exist. The report drew on responses from 1,000 agency owners to conclude (source):
58% of agencies employed 10 or fewer full-time employees in 2017
51% of agencies reported 2016 revenues of $1,000,000 or less
70% of agencies expressed concerns about finding appropriate talent for vacancies
In short, most agencies are not international behemoths with expense accounts and big budgets. Outside of the world's largest brands, internal departments are usually small and hyperfocused on traditional marketing campaigns.
Integrated marketing teams draw on consultants and outside specialists to bolster their ranks. You can build a portfolio by pursuing contract work on your path to an agency or brand marketing position. Your marketing experiences could also push you toward long-term contract work or your own agency.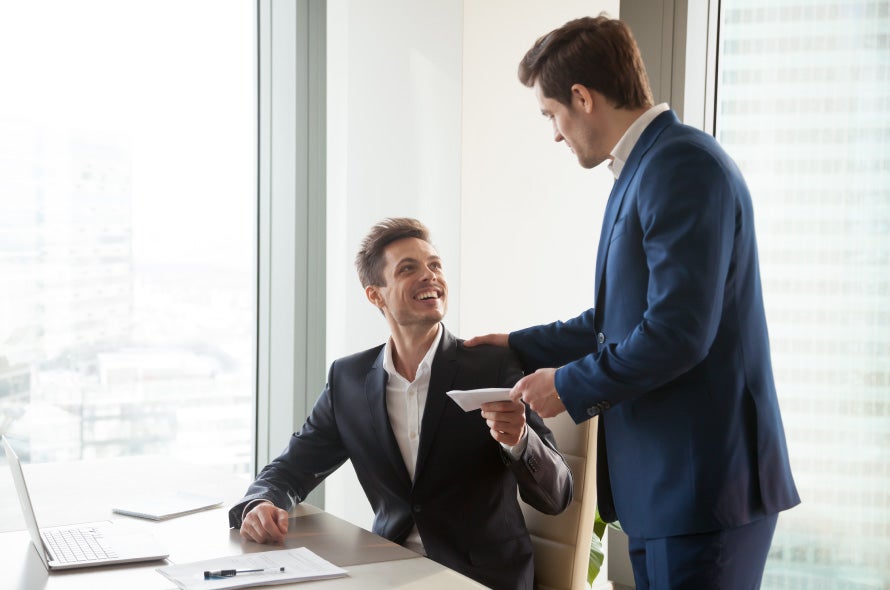 Salary and Prospects
The BLS projected an 8% growth in available marketing manager jobs from 2018 to 2028 (source). Integrated marketing skills give professionals important advantages in this competitive field. As campaigns become more complex, marketers need to produce and analyze campaigns for their clients.
PayScale lists an average salary of $71,000 for a marketer with an advanced degree in integrated marketing communications. Entry-level and mid-career marketers represented 63.8% of the salaries in this average. Above-average salaries came from job titles like senior marketing manager ($100,000) and vice president of marketing ($146,000) (source).
Glassdoor's study of the highest paying marketing jobs showed high ceilings for experienced marketers. These jobs include (source):
Chief marketing officer ($94,000 to $342,000);
Creative director ($85,000 to $201,000)
Product marketing manager ($81,000 to $145,000)
Global marketing manager ($76,000 to $138,000)
Channel development executive ($49,000 to $114,000)
Integrated marketing professionals position themselves for upward mobility in the workplace. Project management and collaboration are byproducts of integrated marketing work as well as prerequisites for promotions.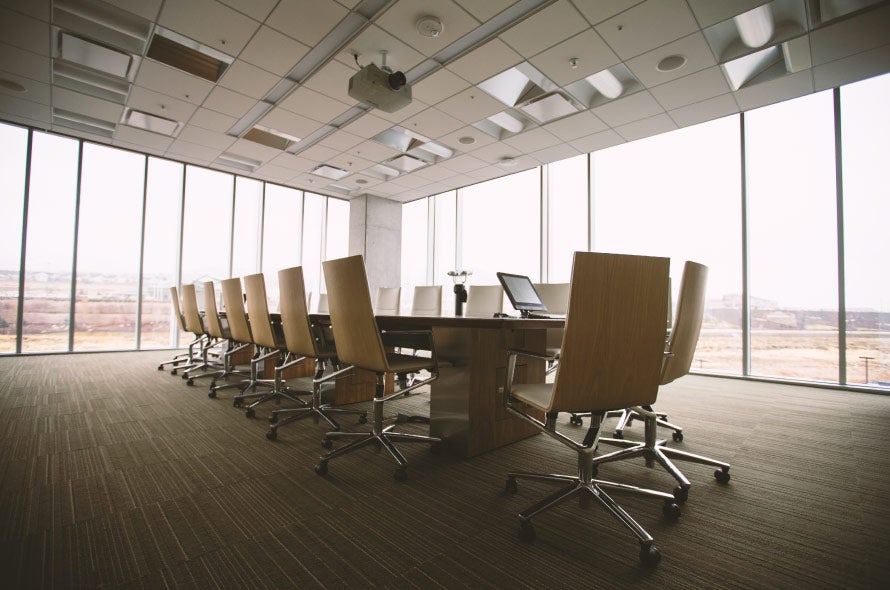 St. Bonaventure University Trains Integrated Marketing Pros
St. Bonaventure University has trained future leaders since opening its doors in 1858. The school's national reputation translates into a valuable diploma for graduates. Marketers who want to attach themselves to a successful brand have found their match in St. Bonaventure University.
Exemplary Marks in National Rankings
U.S. News & World Report's annual college rankings are the gold standard for higher education evaluation. The publication placed St. Bonaventure University No. 19 out of 179 universities in the Regional University North category. St. Bonaventure's reputation was bolstered further by regional rankings like (source):
No. 3 in Best Value Schools in the North
No. 9 in Best Colleges for Veterans in the North
No. 104 in Top Performers on Social Mobility
Return on investment is a common thread in rankings of St. Bonaventure University. Money ranked the university No. 549 in Best Colleges for Your Money 2019 (source). Niche's 2020 college rankings gave St. Bonaventure an A grade for Value and No. 240 in Best Value Colleges in America (source).
The Princeton Review included St. Bonaventure University in The Best 385 Colleges for 2020 (source). As a participant in the Integrated Marketing Communications program, you have a front-row seat to an established brand in higher education.

Integrated Marketing Degrees for the Future
Learning how integrated marketing works today is not enough in a changing marketplace. You need a graduate program designed for challenges facing future marketers. The Online MA in Integrated Marketing Communications creates well-rounded graduates.
The modern marketer needs tools like Adobe Creative Cloud and Google Ads to create and evaluate campaigns. A combination of marketing skills, analytics, and public relations allows you to take on the most challenging campaigns.
St. Bonaventure University designed this online master's degree to accommodate working professionals. Your career in integrated marketing starts by learning how this program fits your needs.
Check out St. Bonaventure online's top marketing blog posts below.