Is an Online MBA Worth It?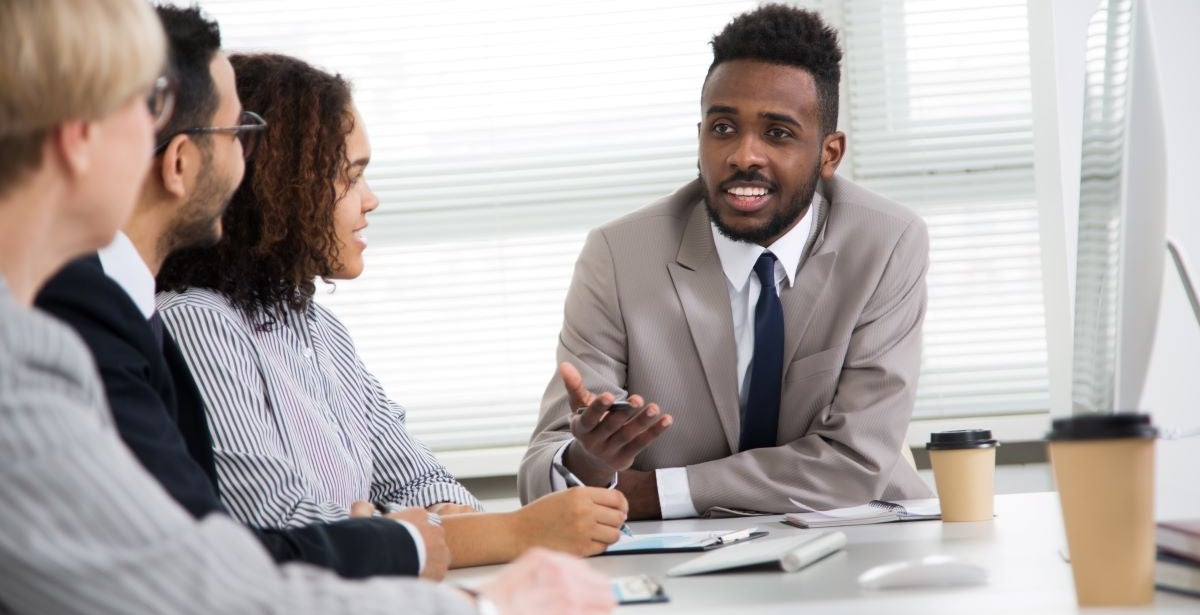 The world of business is constantly evolving. Completing an online Master of Business Administration program means building the advanced knowledge and high-level skills needed to capably serve in leadership roles. With this degree, you can confidently guide teams, departments, and entire companies, as well as adapt as markets, industries, and circumstances regularly change.
Is an online MBA worth it? The potential for career progression and higher earnings, along with the advanced skills earned in this master's program, mean an MBA is still broadly valuable. However, the format and nature of these programs likely need to adapt to changing preferences and priorities among prospective and current students alike.
Let's take a closer look at the value of an MBA in general, the unique benefits of completing an online MBA program, and how to make the most of your time as a graduate student.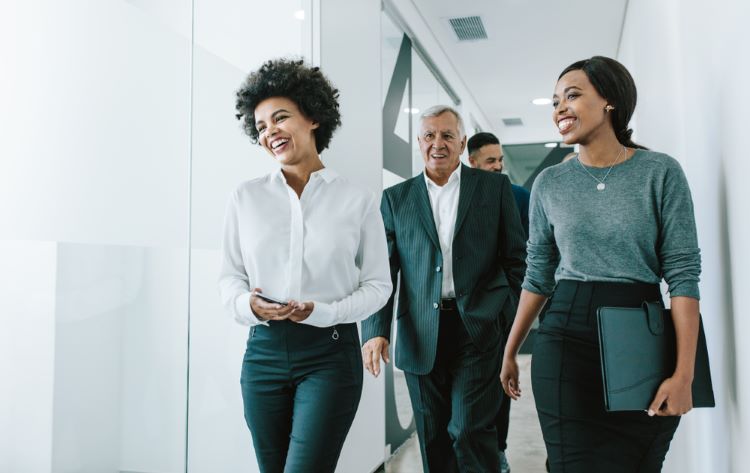 How Valuable is an MBA?
There are several ways to evaluate the value of an MBA, both in general and specifically for your career.
Compensation
Although salary isn't the only consideration you should make when choosing a graduate program, a business-focused degree should support career growth. The National Association of Colleges and Employers (NACE) shared 2022 salary projections for new graduates, based on data disseminated by 124 association members found:
Graduates of bachelor's programs in business had an average annual salary projection of $60,695.
Graduates of master's programs in business had an average yearly salary projection of $71,021.
MBA was the most in-demand master's program.
Keep in mind that these estimates only include base salary. Other forms of compensation that could increase the total, such as bonuses or commission, aren't included.
While the specifics around salary can vary greatly based on experience and job function, an MBA graduate's significantly higher average salary indicates the degree's continued value from a financial perspective.
Career Progression
A 2021 survey of aspiring business school graduate students conducted by the Graduate Management Admission Council found career progression was a top consideration for many learners. About 40% of survey respondents who applied for domestic MBA programs (relative to their country of residence) said they required additional skills to remain competitive in the job market.
MBA graduates regularly take on advanced roles in management and consulting, whether directly after finishing their program or later in their career. Because the knowledge and abilities cultivated through an MBA curriculum emphasize strategy, leadership and big-picture perspective, it's no surprise that they support achievement in high-level roles and overall career development.
Development of Key Skills
By building new abilities and honing existing ones, MBA graduates can more capably serve in various key positions. Critical thinking, problem-solving, and communication are all areas of focus for MBA programs. So is developing a clearer understanding of how an organization functions, which allows for a thorough assessment of your own decisions and those of other company leaders and stakeholders.
Specialization within a program can also support positive outcomes related to career advancement in a specific industry or set of roles. Programs that offer concentrations in specific areas of business operations, such as accounting, analytics, marketing, or finance, can support efforts to develop highly targeted skill sets that more strongly align with specific positions and careers.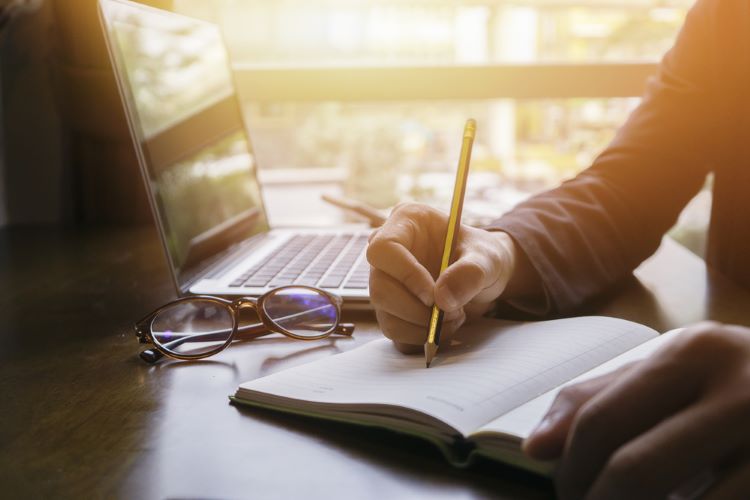 What Makes an Online MBA Worth it?
The overall value of an MBA isn't in question, but certain aspects of how students access and progress through this program may not match their needs.
An MBA program is a major commitment. While thousands of students complete an MBA degree and graduate from business school each year, their success results from countless hours of dedication, discipline and hard work. Students recognize the value of the knowledge and skills they cultivate and that the hard work is worth it in the broader view of their careers.
However, there are other challenges associated with MBA programs that aren't as directly tied to benefits or positive outcomes. The structure of a traditional MBA program can make the initial choice to pursue this advanced degree that much more difficult, and create complications during your time as a student.
A Traditional MBA Requires Full-Time Attention
If classes are mostly or only offered during normal business hours, as is the case for many on-campus programs, earning an MBA often means taking time away from your career. A traditional, in-person MBA generally takes two years to complete with full-time participation. The income lost during this period is a major opportunity cost, and it must be factored into the overall cost (and return on investment) of obtaining the degree.
Moreover, the traditional MBA program's in-person learning model doesn't always align with the reality of modern life. Graduate school requires significant attention, which can mean one's responsibilities outside of work may have to drop down the priorities list. Similarly, the structure of an on-campus MBA program isn't conducive to students who can't travel regularly or those unable to relocate for a two-year program.
Thankfully, the online MBA has emerged as an effective alternative.
More Flexibility with an Online MBA
An online MBA combines an on-campus program's established, challenging, and valuable learning experience with a less rigid approach to how learning content and tools are delivered.
While many traditional programs require students to complete their MBA in a certain length of time, online students have the freedom to schedule classes on a part-time or full-time basis. An online degree with part-time or asynchronous participation can make it easier to complete coursework and projects. Instead of a full slate of classes each day, students can adjust their schedules to balance their responsibilities. However, an online program should also offer the option to participate full-time and earn your degree on that shorter, more traditional timeline if preferable.
For students who want to earn a graduate degree in business, remain fully engaged with their careers, and address other responsibilities outside of it, an online approach can make managing all of those needs more feasible.
The flexibility of an online MBA program includes ease of access and can thereby offer some additional advantages. When you complete a graduate business degree online, you don't need to live close to their campus or temporarily move to attend classes. Instead, you can study from home or anywhere that offers a reliable internet connection. It's also worth considering programs with multiple start dates. You have the opportunity to apply throughout the year, and term starts happen regularly (rather than just a few times a year).
Fortune noted that the location-agnostic concept of the online MBA can support a more diverse student body. Students won't only be locals or those with the financial means to relocate and pause their working lives for two years. Instead, a broader range of students can participate, which leads to more perspectives being introduced during class discussions and collaborative work, enriching the student experience.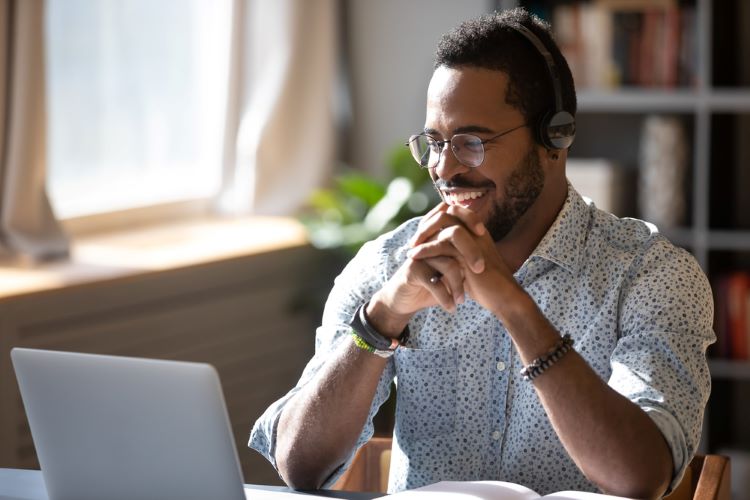 Making the Most of Your Online MBA program
It's much easier to answer the question "Is an online MBA worth it?" when you choose an option that's relevant to your individual needs.
Finding a program that supports your specific career goals and allows you to better balance the important aspects of your life during your time as a student is crucial. How can you tell when a specific MBA might be the best choice?
Options to Go Beyond General Topics
An MBA covers the breadth of modern business management and leadership, building broadly applicable and valuable skills and knowledge. If you have a highly-defined career path in mind, or already specialize in a certain area, a program concentration can offer opportunities for more targeted learning. Classes that explore management concepts related to finance or analytics, for example, can better prepare you to lead teams in those areas after graduation.
To be clear, a general MBA is still a valuable asset. Suppose you don't have a specific area of focus for your career or are interested in general management more than leading a particular department or taking charge of a single business function. In that case, a general approach is likely the better choice.
Effective Student Support
Comprehensive student support starts with advisors offering prospective learners information about their options and continues throughout your career as a student. To facilitate learning and engagement, we are committed to maintaining an excellent student-faculty ratio of 10:1 throughout the online MBA program.
That support continues after graduation. St. Bonaventure has relationships with top accounting firms that will seek out our graduates, for example. Another valuable resource: Graduates can tap into our extensive alumni network to build contracts in their chosen field and seek out a variety of career opportunities.
Look for a program that addresses your needs at every stage of your educational journey. 
Affordability
Price is among the most important considerations for nearly every MBA student. Finding a cost-effective program that balances the cost-to-benefit ratio is crucial to realizing positive educational outcomes while avoiding financial stress.
There are plenty of financial aid options to consider as you build your plan for your return to higher education, including:
Federal Direct Stafford and PLUS Loans, designed specifically for graduate students;
Alternative loans from major lenders;
Graduate assistantship programs, which are available for online programs;
Employer education benefits, and;
Private scholarships.
While not all of these options may be available to you, some most likely are. Take the time to explore the resources for which you qualify and consider how they can help support your efforts to earn an MBA.
Accreditation
There are a handful of accrediting agencies for MBA programs, but one of the top credentials is awarded by the Association to Advance Collegiate Schools of Business (AACSB). The AACSB only accredits leading business schools — just 5% worldwide. AACSB accreditation is a clear sign of quality in terms of educator qualification and available student resources. Look for a program that meets the strict requirements put in place by the AACSB.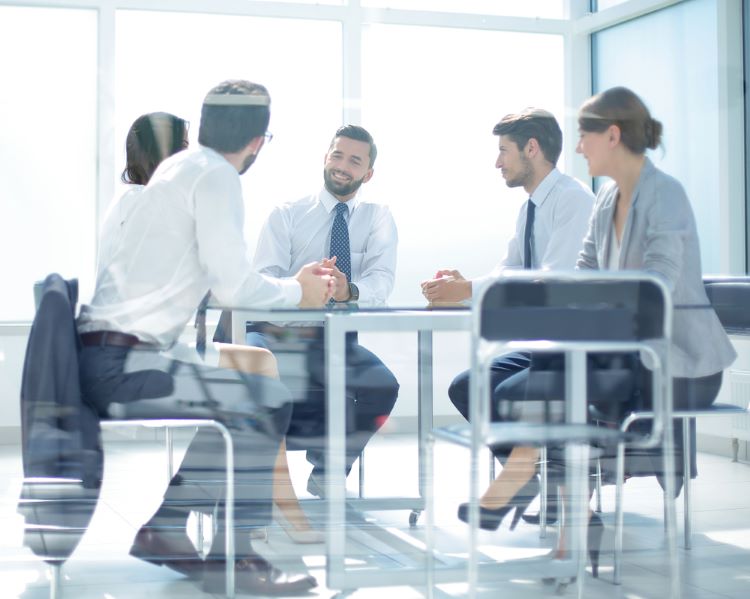 Move Forward in Your Career With an Online MBA from St. Bonaventure University
St. Bonaventure's online MBA program offers a flexible yet rigorous learning environment designed to challenge students while taking their needs as professionals and people into account. Our robust financial aid options, AACSB accreditation, and commitment to supporting students all distinguish our program as a compelling choice for professionals interested in advancing their careers.
Our MBA program's concentrations can empower you to learn about the areas of business operations that are most relevant to your goals. You can pursue a general track in your MBA or choose from one of the following focus areas:
Business Analytics
Finance
Marketing
Ready to transform your career with an MBA? Get in touch with one of our enrollment advisors to get started.