10 Journalism Skills Every Modern Journalist Needs to Have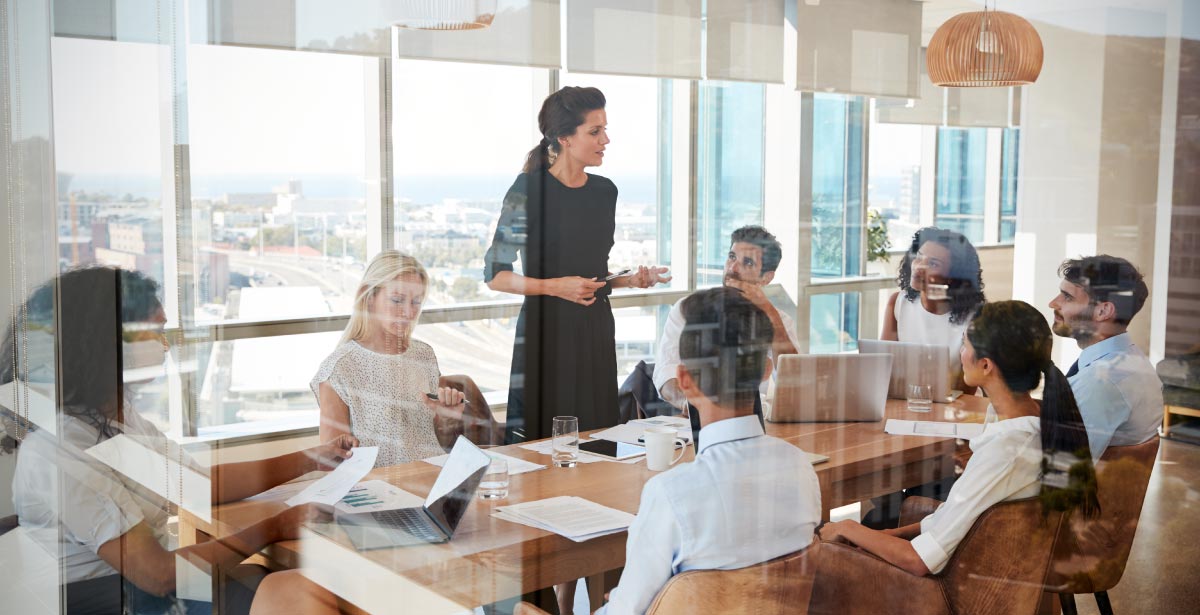 Digital media has completely transformed the news—and the journalism skills needed to produce and deliver it.
Twenty years ago, Americans turned to traditional media for the news. TV, radio and newspapers were the go-to sources.
Now, digital media dominates. Over half of U.S. adults prefer to get their news from a digital platform, such as podcasts or social media.
What does the shift to digital media mean for aspiring and working journalists? They need to master a variety of journalism skills. While the foundations of journalism endure, the field requires new expertise to break in and stay relevant.
This blog post will introduce you to the most in-demand digital journalism skills. You'll also learn how you can enhance yours through the new online Master of Arts in Digital Journalism at St. Bonaventure University.
What's the Evolution of Journalism Over the Past 20 Years?
In the last two decades, technology has sparked seismic shifts in journalism.
Three developments stand out: the internet, mobile devices and social media. Together, they've changed the accessibility, creation and delivery of journalism.
Today, almost every adult in America connects to the internet and social media through a digital device. Their extensive use makes it easy to forget that these technologies are relatively new to our daily lives.
All three emerged in the 1990s. Since then, adoption has soared. According to 2019 data from the Pew Research Center:
52 percent of U.S. adults used the internet in 2000. By 2019, that number grew to 90 percent.
Between 2011 and 2019, smartphone ownership more than doubled from 35 percent to 81 percent.
In 2005, just 5 percent of U.S. adults used at least one social media site. In 2019, 72 percent reported the same.
To retain their audiences, journalists had to meet the public online.
Between 2000 and 2020, the news proliferated on websites, mobile apps and social media. Traditional outlets published repurposed and original online content. At the same time, news organizations offering exclusively digital content emerged.
The internet, digital devices and social media created new distribution platforms for journalism. As a result, the public enjoyed more access to news than ever before.
But these technologies also drove the evolution of journalism creation.
Journalists gained new tools for real-time reporting. They could publish stories more quickly and to a broader audience. It also became easier to get immediate feedback, conduct research, access and analyze data and tell stories through multiple media.
Thanks to advancements in technology, a new branch of journalism emerged—digital journalism.
Is Journalism Dead?
It's true that the news media face challenges. Revenue generation, public media literacy and political intervention are examples. But the idea that journalism is dying is a common misconception.
Technology has made content more accessible than ever. As a result, content consumption is rising. In 2020, people worldwide doubled the amount of content they consumed every day.
Moreover, the news is one of the fastest-growing types of content. Consider these facts:
Almost half of global consumers are spending more time on news websites and apps.
Since the start of the COVID-19 pandemic, more people have purchased print or digital news subscriptions than canceled them.
Journalism isn't dead. It's just different than 20 years ago.
What's the Current State of Journalism?
According to consumers, digital media rules journalism. More U.S. adults like to get their news from digital sources than traditional ones.
In January 2021, 86 percent of those surveyed by Pew Research Center said they get their news from a digital device "often" or "sometimes." That's higher than the percentage of adults who rely on TV (68 percent), radio (50 percent) and print publications (32 percent) for news.
Why do people prefer digital journalism? To start, it's convenient. News content can now be accessed from anywhere at any time.
But digital journalism is also engaging. Digital media deepens storytelling by integrating writing, visuals and sound. It enhances the audience's experience with a story.
News organizations now use multiple media platforms to publish content online, including:
Websites and blogs
Mobile apps
Podcasts
Data analysis and visualizations
Photos and videos
Social media
Augmented reality
Interactive web experiences
These digital platforms allow journalists to tell stories that foster greater empathy, exploration, education and investigation.
The current state of journalism demands a unique skillset. According to the U.S. Bureau of Labor Statistics, journalists with digital media experience will have the best job prospects.

Which Journalism Skills Are In-Demand?
Digital media has created exciting opportunities for journalists to produce and share their stories. Yet to be effective digital content creators, journalists need mastery of a variety of journalism skills.
They need as much proficiency in digital media as they do in the foundations of journalism. The following are the most in-demand skills for journalists.
1. Interviewing
Interviewing continues to be one of the most vital journalism skills. It helps journalists develop trustworthy, accurate and impactful storytelling.
Interviews are a tool for:
Collecting authoritative information.
Verifying information from other sources.
Uncovering and exploring different perspectives.
Journalism skills for interviews go beyond asking questions.
Journalists need to prepare through goal setting and research. During interviews, they need active listening skills and the ability to maintain the flow and focus.
Conducting quality interviews isn't easy. That's why strong interviewing skills are highly sought-after.
2. Reporting
Most U.S. adults say news organizations need more transparency. They want to know how journalists find and choose sources, produce their stories and issue corrections.
These concerns are related to reporting, another one of the most crucial journalism skills. Reporting is the heart of trustworthy and well-researched journalism.
Today's journalists need the skills to:
Identify, observe, gather, assess, record and share relevant information.
Report with empathy and compassion.
Conduct thorough journalistic research and evaluate information appropriate to their media.
Understand and make meaning of data.
3. Ethics
Growing public distrust in the media has drawn new attention to ethical journalism skills.
In 2000, approximately half of U.S. adults reported having a "great deal" or a "fair amount" of trust in the news media. That figure dropped to 40 percent by 2020.
Fortunately, 75 percent of U.S. adults say the news media can improve their level of confidence.
Producing journalism of the highest standard will earn public trust. To do so, practitioners must demonstrate ethical journalism skills. That means committing to truth, accuracy, fairness, diversity and freedom of speech.
Journalists must understand how to:
Apply the best ideals of journalist excellence and ethics to new forms of media.
Apply the principles and laws of freedom of speech and press.
Produce inclusive work that illustrates an awareness of gender, race, ethnicity, sexual orientation and other forms of diversity.
4. Writing
Writing is another foundational journalism skill. Journalists must master written communication for all media types, from text stories and podcast scripts to photo captions and social media posts.
Journalism skills related to writing include understanding the principles of grammar and punctuation. Journalists should also know how to write clearly, simplify complex information and adhere to a style guide.
5. Digital Journalism Skills
The public's growing preference for digital media means that digital journalism skills are now imperative.
Journalists must be able to strategically use digital storytelling tools to connect with audiences on various platforms. This means thinking critically and creatively about the best forms of media to serve the target audience.
Here are a few examples of digital journalism skills:
Live streaming video on Twitter from a mobile device.
Transforming a data spreadsheet into a responsive visualization for a website.
Shooting and editing video into a series of GIFs.
6. Investigative Reporting
Investigative reporting helps protect individuals and society from harmful practices. It ensures accountability, drives change and preserves democracy.
Recent recipients of The Pulitzer Prize for Investigative Reporting uncovered predatory lending in the New York City taxi industry, the source of opioids in Western Virginia and escalating neglect in Florida mental health hospitals.
Where there's potential wrongdoing, there's an opportunity for investigative reporting. For that reason, it will always be one of the core journalism skills.
Investigative reporting takes special craft. Journalists must know how to integrate all of the foundational journalism skills in this list—but on a larger and more complex scale.
7. Mobile Journalism Skills
The top journalism skills include mobile proficiency.
Of the U.S. adults who get their news from digital devices, approximately 7 in 10 rely on news websites or apps. That's more than the number who prefer search, social media or podcasts.
Today's journalists must use mobile devices to connect with the public. To do so, they need the mobile journalism skills to:
Take and edit photos.
Record and edit audio and video.
Report in real-time on social or traditional news channels.
Publish stories on the go.
8. Editing
Editing is also among the most desirable journalism skills. Journalists should know how to critically evaluate their work and that of others.
Copyediting is a necessary step in creating excellent journalism. It ensures:
Accuracy.
Fairness.
Clarity.
Appropriate style.
Grammatical correctness.
9. Social Media
Social media is the third-most-common source of digital news among U.S. adults. Fifty-three percent get their news from social media, at least sometimes.
That number could increase. Between 2014 and 2019, social media use rose steadily across adults of all ages.
The widespread consumption of news on social media means journalists need the skills to:
Connect with audiences on the most popular platforms. Most U.S. adults who get their news on social media do so on Facebook, YouTube, Twitter, Instagram and Reddit.
Report in real-time on the various social platforms. This involves critical and creative thinking about the most appropriate media for each platform.
Build a personal brand on social media. Twitter is the leading social network among journalists, and LinkedIn is gaining popularity.
10. Video Journalism Skills
Modern journalists must know how to create impactful content for video.
Digital media has given Americans more ways to watch the news, which is how many like to consume it. Forty-seven percent of U.S. adults prefer viewing the news over reading or listening to it, either on TV or online.
Video journalism skills are both editorial and technical. Today's journalists must be proficient in all of them—from developing a compelling narrative to shooting and editing video on a mobile device.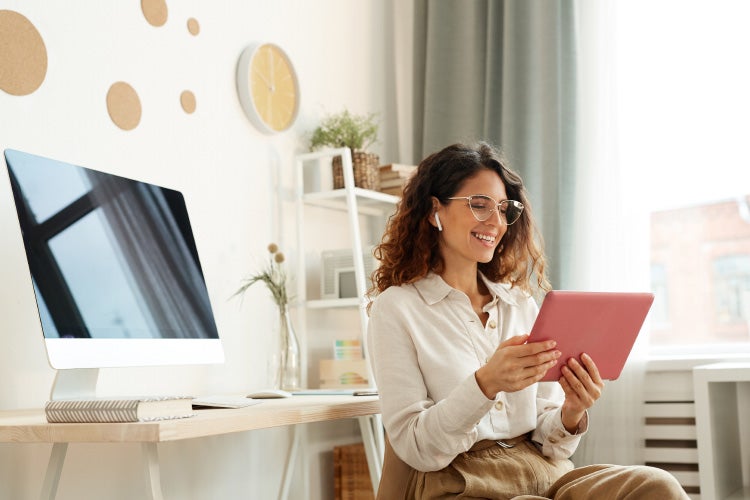 Enhance Your Journalism Skills With an Online Master of Arts in Digital Journalism
How do your journalism skills compare with industry demands?
If you need to expand your capabilities, then consider pursuing graduate-level education in digital journalism. It will strengthen your knowledge and skillset and position you for more desirable career opportunities.
St. Bonaventure University is now offering an online Master of Arts in Digital Journalism for aspiring digital journalists. This program, offered through the university's ACEJMC-accredited Jandoli School of Communication, provides the complete package.
It's a graduate degree that emphasizes journalistic standards while preparing students with digital journalism skills. Graduates will be prepared to tell impactful stories across the media landscape—with skill, integrity and creativity.
As a student, you'll master content creation for digital, traditional, audio and video applications. Learn how to:
Contextualize today's digital journalism in the broader best ideals of journalism.
Apply programming languages to facilitate digital storytelling.
Demonstrate foundational skills in photography, video, design and audio.
Understand and make meaning of data for news and public interest stories.
Report stories in real-time via social media.
Build your brand as a journalist.
Develop, research and execute a major journalism project.
You'll also develop as a socially conscious and ethically committed journalist. Franciscan values shape SBU, providing a moral and ethical framework for the journalism profession.
The online Master of Arts in Digital Journalism is new at SBU, but the Jandoli School of Communications has a legacy of journalistic excellence. Our alumni are award-winning media professionals, including Pulitzer Prize, duPont, Peabody and Emmy recipients.
SBU will help you become a leader in producing ethical journalism for diverse audiences in the digital world. Are you ready?
Read more of SBU online's top blogs below:
1. The Digital Evolution of Sports Journalism: Q&A with Michael Vaccaro (@MikeVacc)
2. Coping With Isolation: 25 Strategies for Optimizing Mental Health
3. Successful Online Student: 20 Tips for Hitting Your Goals
4. Jandoli School of Communication Earns Prestigious Accreditation