What Careers Can I Pursue with a Master's in Leadership?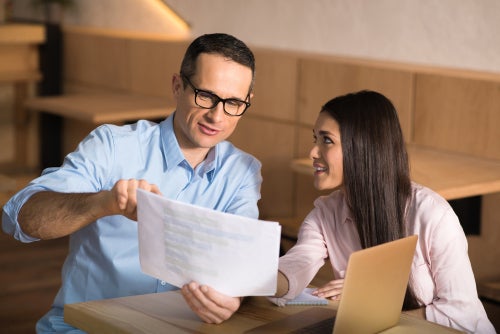 As trends and markets shift, companies are in search of capable leaders. The increasing need for leadership is driving an increase in leadership and management positions across the U.S. According to the U.S. Bureau of Labor Statistics, there are a projected 807,000 new management occupation jobs being added to the U.S. economy between 2016 and 2026. That's approximately 8 percent growth. Among these are many positions in a wide variety of industries which benefit from the special skills and training that an online master of leadership degree provides.
Below we take a look at some of the top careers for leadership graduates, the skill needed to succeed in these positions, and the earning potential these positions hold.
Training and Development Manager
Training and development managers oversee staff and do the planning, directing, and coordinating of programs to enhance the company's employees. Similar to human resource managers, those who have a master of leadership have learned the skills to implement new ideas and best practices to ensure the company's employees are working and learning the way they need to so that the company can advance and grow rather than become stagnant. Payscale.com reports the national average annual salary for training and development managers at $75,000 per year. Top attributes for training and development managers include strong interpersonal skills and a project management abilities.
Program Coordinator/Administrator
A program coordinator/administrator can work across a variety of fields. For example, he or she may be responsible for the educational initiatives of a nonprofit or for the leadership/managerial development for a large for-profit organization. Program coordinators must be able to meet the needs of their targeted audience whether it's training the next generation of C-suite executives or advocating for marginalized populations. Top skills of program administrators include creativity and the project management skills necessary to design as well as implement initiatives while managing all stages of a project. A program administrator/program coordinator salary will vary depending on the type of organization that employs him or her. Payscale.com notes that the national average annual salary for a program coordinator at a non-profit organization is more than $40,000 per year while a program project manager position, managing multiple programs/projects, at a for-profit company is $84,000 per year.
Change Manager
An individual in a change management position is responsible for implementing changes to organizational processes and procedures as well as making sure internal stakeholders understand the changes as well are confident in the new processes. Internal process changes can include the use of new software or IT systems as well as new customer support methods. Change managers work primarily in the information technology field. To work in a change management position, you must be an adept multitasker who can meet internal deadlines as well as external contractual obligations . Communication skills are also a key trait of change managers as they work on disseminating information company-wide to individuals at different supervisory levels. Payscale.com data reports that the national annual average salary for a change manager/change management role is $96,000.
Beyond the aforementioned roles, a master of leadership provides graduates with the advanced training necessary to individuals, teams and organizations. Leadership graduates are equipped to make an organizational wide change in terms of increasing efficiency, aligning diverse groups towards a shared vision, making fair and ethical decisions, and guiding human resource strategies toward effective policies that motivate employees. If you are considering taking the next step in your career and want to influence change at multiple levels, consider St. Bonaventure University's online Master of Leadership. The 100% online program can be completed in as little as one year and does not require prospective students to take the GMAT or GRE. If you want to learn more about the online leadership program at SBU, call our Enrollment Advisors at 1-844-424-4960.
Read more of St. Bonaventure University's top leadership blog posts below:
1. The Importance of Inclusiveness in Workplace Leadership
2. Leadership During COVID-19: 7 Crisis Communication Lessons
3. Leader Versus Boss: What's the Difference?
4. Followership and the Role of a Follower
5. How Military Service Prepares You for Strategic Leadership Roles