Celebrity Mental Breakdown Proves No One is Immune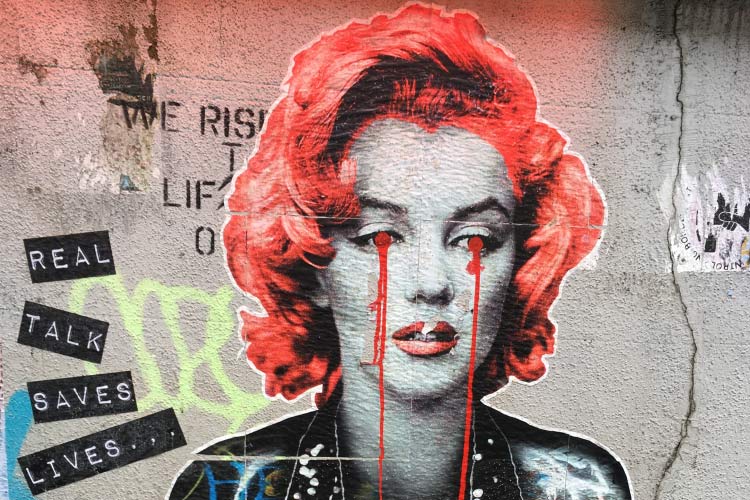 Celebrities with mental health issues are helping destigmatize mental illness and demonstrate treatable mental health conditions are very common in the world today. An increasing number of celebrities have started opening up about their personal experience suffering from a mental breakdown and what it's like to live with mental illness. Celebrities with mental health issues are increasingly promoting the importance of mental health counseling in the public eye.
Tabloids have used the term "mental breakdown" to categorize nervous breakdowns, instances of mental illness or erratic behavior demonstrated by celebrities. What some people call a nervous breakdown generally refers to unusual or dysfunctional behaviors caused by an underlying mental health problem.
What can celebrities with mental health issues teach us? A mental breakdown and diagnosis in the media can serve as an important reminder that no one is immune to mental illness and affirm the importance of providing mental health resources and clinical mental health counseling to the public.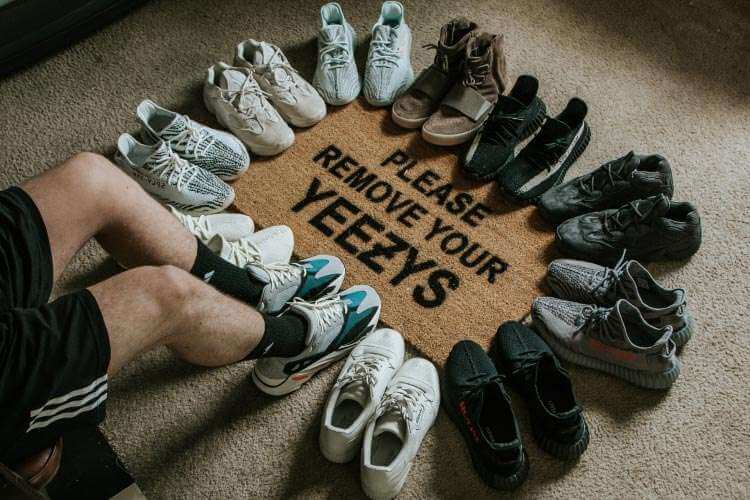 Kanye West's Mental Breakdown Generates Awareness for Bipolar Disorder
Kanye West attracted public attention and concern when he engaged in several controversial behaviors in 2020. People quickly began speculating if he was having a mental breakdown. Kanye West is an artist, rapper, producer and fashion designer with a history of inciting public notice. West shocked the masses on July 4, 2020, when he announced via Twitter that he was running for president of the United States.
This announcement was followed by a turbulent series of since-deleted tweets in which West implied Kim Kardashian West and her mother Kris Jenner were attempting to involuntarily detain him for a 72-hour psychiatric hospitalization. The media quickly circulated word of West's mental breakdown.
West has been candid in talking about his experience living with bipolar disorder. West was willingly admitted to a hospital in 2016, after an emergency call regarding his erratic behavior as a mental breakdown. West's wife, Kim Kardashian West, addressed his bipolar disorder for the first time in July 2020 when she wrote:
"Those that understand mental illness or even compulsive behavior know that the family is powerless unless the member is a minor. People who are unaware or far removed from this experience can be judgmental and not understand that the individual themselves have to engage in the process of getting help no matter how hard family and friends try."
As these events unfolded, the term bipolar disorder saw a spike in Google search results between July 19-25, 2020. When celebrities like Kanye West grapple with a mental breakdown in the public eye, it generates greater attention and awareness of the presence of mental issues and how no one is immune. Rather than seeing West as a celebrity who had another mental breakdown, the public began to see him as a person living with bipolar disorder.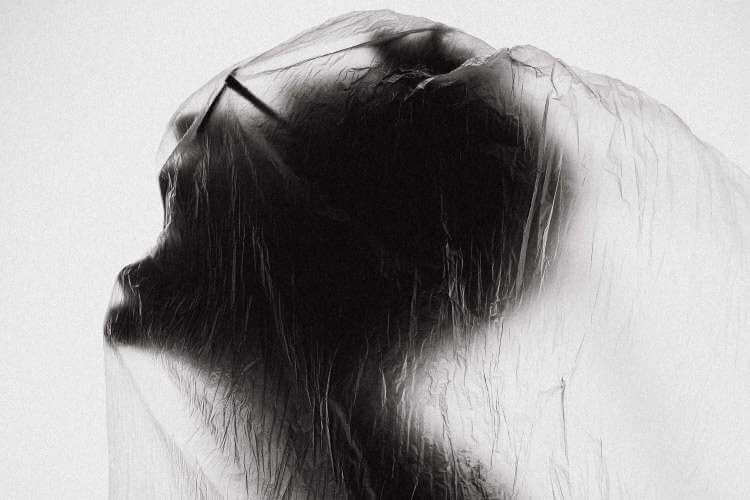 Celebrities With Mental Health Issues
You have most likely seen eye-catching headlines drawing attention to a celebrity's unusual behavior characterized as a mental breakdown. The media's portrayal of what they deem a mental breakdown has shifted in the last several years. Mental illness—a topic largely considered taboo only 10 years ago—has entered public conversations and awareness has increased.
In 2007, Britney Spears, an American singer, songwriter, dancer and actress, famously shaved her head and attacked a photographer's car with an umbrella while at a gas station. This event dominated the covers of magazines and generated public discussion about what caused this mental breakdown.
More than ten years after Spear's mental breakdown, the tone of the conversation has changed. The New York Times released an article "What Is Actually Happening With Britney Spears?" detailing the star's behaviors and why fans are concerned for her general well-being.
According to the New York Times, following Spears' mental breakdown in 2007 and 2008 she underwent several psychiatric evaluations and was served a court-ordered conservatorship, which is, "designed for people who are unable to take care of themselves. At present, Spears's father, Jamie Spears, acts as his daughter's conservator, meaning he is in charge of her finances, as well as her physical and mental health."
Fans are currently petitioning to lift the conservatorship through the popular online #FreeBritney movement. Rather than stigmatizing Spears' mental health condition and dismissing it as a mental breakdown, the conversation has shifted to one of concern, empathy and a debate regarding the agency allowed to make decisions about people living with mental illness.
Other celebrities have come forward to speak candidly about their mental health and provide context around an alleged mental breakdown. Prince Harry recently revealed he has struggled with mental illness for over 20 years, spurred by the early death of his mother Princess Diana.
According to Forbes, the 32-year-old prince said he has been "very close to total breakdown on numerous occasions when all sorts of grief and lies and misconceptions are coming to you from every angle." Harry disclosed hvaing turned to therapy to manage his mental health and gain coping mechanisms to prevent a mental breakdown.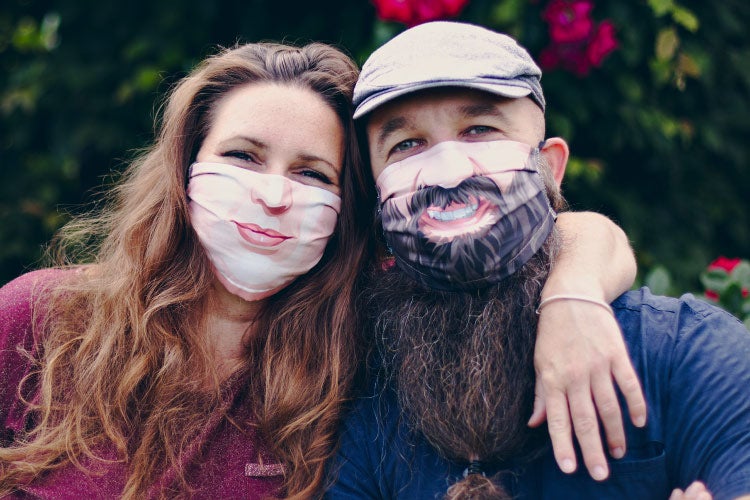 Are Celebrities More Prone to Having a Mental Breakdown?
Does the media attention covering a celebrity's mental breakdown or admission into a rehab facility accurately represent the prevalence of mental illness among the rich and famous?
In 2018, chef and TV personality Anthony Bourdain and fashion designer and businesswoman, Kate Spade both died by suicide after struggling with depression. The tragic deaths of Bourdain and Spade rocked the public and reaffirmed the serious consequences of untreated mental illness.
Although uber-wealthy public figures and celebrities likely have the resources to seek treatment, they also experience added life pressures. Jonathan Alpert, author and psychotherapist in New York City, says, "Entertainers and people in the public eye may feel greater anxiety because they have the added pressure of trying to please the public. You're only as good as your last performance, review or earnings report. That can lead to burnout, stress, feelings of failure and depression."
Social support and community is key to preventing a mental breakdown. Fans and followers do not replace a trusted support system, and as a result, fame can be surprisingly lonely. According to Thrive Global, actress Rose McGowan poignantly commented on Bourdain's suicide when she said, "There is no one to blame but the stigma of loneliness, the stigma of asking for help, the stigma of mental illness, the stigma of being famous and hurting."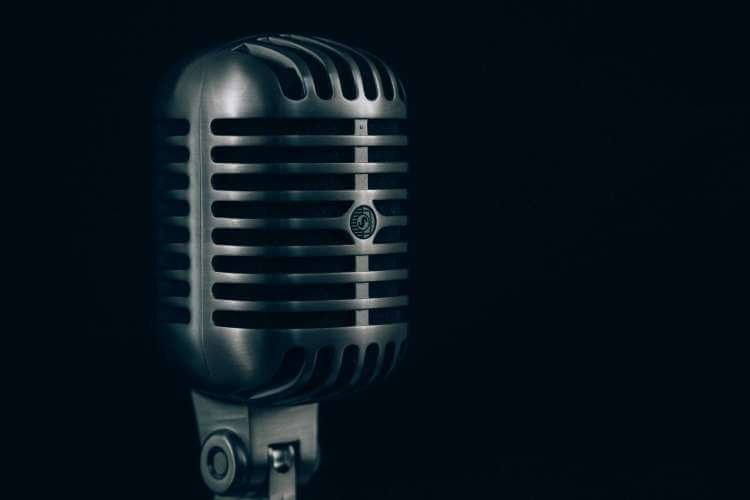 How Celebrities With Mental Health Issues Are Creating Awareness
When high-profile celebrities with mental health issues speak candidly about a perceived mental breakdown, personal struggle or diagnosis, they increase public awareness around various previously stigmatized conditions.
Research shows stigmas and harmful stereotypes about mental illness often prevent people from recognizing symptoms and seeking treatment. When celebrities with mental health issues share their stories or explain their mental breakdown, people learn more about the prevalence of mental illness.
Demi Lovato, the American singer and actress, opened up about her struggles with bulimia, bipolar disorder and drug addiction. The Guardian commended Lovato's transparency when they wrote, "Her honesty has been a gift to many people who have experienced similar illnesses."
Lovato released a tell-all documentary "Simply Complicated" on the popular streaming platform YouTube, and spoke sincerely about her mental breakdown, battles with drug addiction and her journey to sobriety. The reaction from fans was overwhelmingly positive. Rather than stigmatizing Lovato's mental illness, people applauded her courage.
Actress, singer, producer and mental-health advocate Kristen Bell, has also been vocal about her journey living with anxiety and depression. "Anxiety and depression are impervious to accolades or achievements," Bell wrote. "Anyone can be affected, despite their level of success or their place on the food chain."
Bell reminds us mental health, like physical health, affects everyone. Similar to other chronic conditions like cancer or heart disease, depression, anxiety or a mental breakdown does not discriminate in their influence.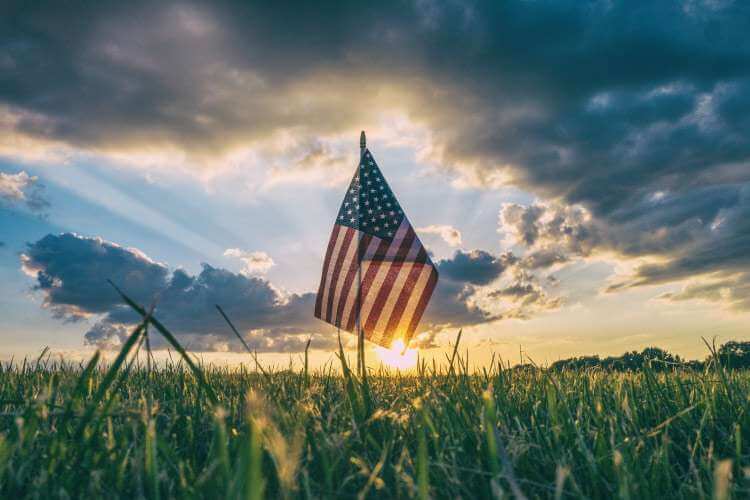 The Prevalence of Mental Illness in America
When celebrities like Britney Spears have a mental breakdown, the public sees the details plastered across headlines and social media feeds. Unlike celebrities with mental health issues, the public mostly addresses mental health behind closed doors.
Mental illness is now the leading cause of disability in the United States. The following data from Mental Health America (MHA) presents a snapshot of the state of mental health in America today:
18.57% of adults are experiencing a mental health illness, equivalent to 45 million Americans
More than 10 million adults have an unmet need for mental health treatment, a number that has not declined since 2011
Major depression in youth has increased over the last six years
7.68% of adults in America reported having a substance use disorder in the past year
The shame accompanying a mental health diagnosis or mental breakdown is slowly dissipating. A total of 87% of American adults agreed having a mental health disorder is nothing to be ashamed of, and 86% said they believe people with mental health disorders can get better, according to a poll by the American Psychological Association (APA).
Shame was once a significant barrier to mental health care, but with the increased awareness of mental health issues, this has changed. The largest barriers to mental health care now include:
Limited availability of medication
Limited availability of health professionals
Limited affordability
Policy limitations
Lack of education around mental illness
Celebrities with mental health issues have helped decrease the stigma associated with mental illness or a mental breakdown and encouraged youth and adults to seek treatment for mental health conditions. The destigmatization of mental illness is leading to an increase in education and a push for greater accessibility to mental health professionals.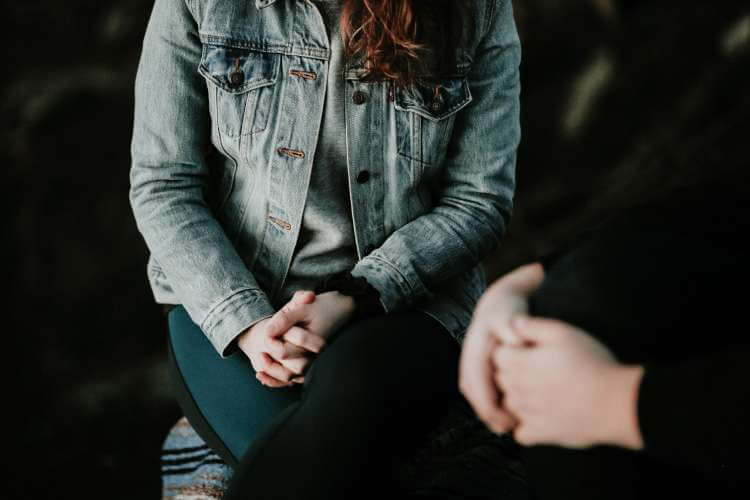 What Are the Different Types of Mental Health Professionals?
Mental health professionals provide different services to aid in the mental health and treatment of individuals. Some mental health professionals specialize in group counseling and family therapy. Others provide individualized counseling for specific behavioral disorders like attention deficit hyperactivity disorder (ADHD), anxiety or bipolar disorder.
Celebrities with mental health issues are increasing awareness around the pervasiveness of therapy and treatment for drug addiction. Celebrities like Sophie Turner, Jon Hamm, Prince Harry and Selena Gomez have credited therapy for help in managing their mental health.
A mental health professional's credentials dictate whether they are able to prescribe medication. For example, a psychiatrist is considered a trained medical doctor, capable of prescribing and managing a patient's medication and course of treatment. A psychologist commonly treats people therapy, meaning they can diagnose and counsel people, but they cannot prescribe medication.
The following mental health professionals can provide therapy. However, they may not provide medication:
Clinical psychologist
Clinical mental health counselor
School psychologist
Clinical social worker
Licensed professional counselor
Certified alcohol and drug abuse counselor
Nurse psychotherapist
Marital and family therapist
Pastoral counselor
Peer specialist
The following mental health professionals can prescribe medication. However, they may not provide therapy:
Psychiatrist
Child/adolescent psychiatrist
Psychiatric or mental health nurse practitioner
One of the most common mental health professional roles is the role of a clinical mental health counselor. Clinical mental health counseling is a growing field that can be rewarding for people interested in making a positive impact on the state of mental health in America.
Learn about SBU's Online Master's in Mental Health Counseling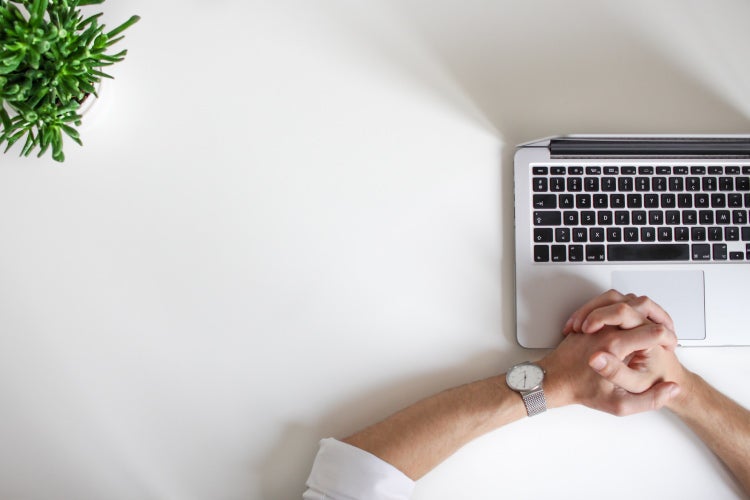 The Role of Mental Health Counselors
Mental health counselors have an important role to play in the treatment of mental illness in America. Undiagnosed and untreated mental illness can lead to a mental breakdown. Access to trained counselors can mitigate these consequences.
The National Alliance on Mental Illness (NAMI) studied the far-reaching effects of mental health disorders and found people with serious mental illness have an increased risk for chronic diseases, like diabetes or cancer.
The same study found family caregivers spend an average of 32 hours per week providing unpaid care to people living with mental illness and the global economy loses $1 trillion per year due to productivity losses from mental health issues.
Mental illness produces a ripple effect influencing the individual, the individual's family, community and the world at large. A mental health counselor can help people treat their mental health conditions before they ripple outward and create negative repercussions.
Roles and Responsibilities
Educated mental health counselors help make mental illness manageable. A mental health counselor can provide people with an assessment, diagnosis, treatment plan and continued counseling to help them better manage their condition.
A clinical mental health counselor is responsible for the following:
Assess and diagnose individuals experiencing symptoms of mental illness or behavioral disorders
Engage in talk therapy to discuss an individual's experiences, emotions and thought patterns
Conduct group therapy for families and partners
Develop treatment plans with individuals
Examine mental health disorders within the greater context of an individual's environment (ex. school, work or community)
Refer individuals to other mental health professionals, such as a psychiatrist
Place of Employment
Clinical mental health professionals occupy numerous settings and provide care to people in different environments. The primary places employing clinical mental health professionals include:
Colleges
Correctional Facilities
Health Centers
Hospitals
Insurance Organizations
Inpatient and Outpatient Facilities
Not-for-Profits
Public and Private Practices
Residential Care Facilities
Scientific/Technical Facilities
Mental Health Counselor Salary
How much do clinical mental health counselors make in the United States? According to Payscale, a licensed mental health counselor in the United States makes between $38,000 - $67,000. Cities such as New York and Seattle offer higher salaries when compared to the average pay in the rest of the United States. Another factor influencing pay is the type of skill set a counselor has to offer. Reported salaries are highest for counselors possessing the following skills:
Cognitive assessment
Documentation
Clinical supervision
Crisis intervention
Clinical assessment
Spanish language
Large companies such as Correct Care Solutions, Inc. offer the highest salaries to licensed mental health counselors, at around $51,456, whereas self-employed counselors typically earn the lowest salaries, at around $36,191.
Career Outlook
The career outlook for clinical mental health counselors is positive. According to BLS, substance abuse, behavioral disorder and mental health counselor jobs will grow 22% from now through 2028. This employment growth is much faster than the average job in the U.S. and reflects the increasing need for mental health counseling and addiction treatment.
Job Satisfaction
Most practicing mental health professionals are very satisfied with their careers. Mental health counseling is in the Top 10 Best Social Services Jobs and the 100 Best Jobs, according to U.S. News & World Report. Working as a mental health counselor isn't just a job, it's a vocation allowing compassionate individuals to improve the lives of others.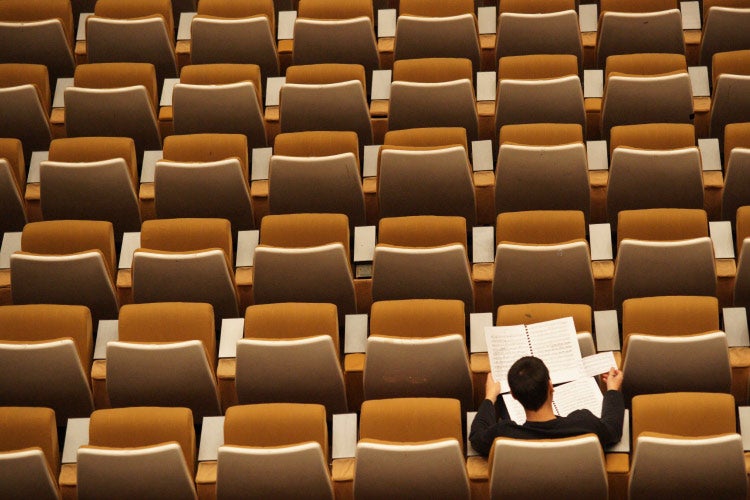 How to Become a Clinical Mental Health Counselor
The average clinical mental health counselor in the United State possesses a high school diploma and bachelor's degree. In most states, a licensed mental health counselor also requires a master's degree, an internship and residency placement, according to BLS.
An MSED in clinical mental health counseling is a master's degree that prepares students to change the lives of people in diverse environments. This accredited program teaches students everything from theory to advanced professional practice so graduates can easily transition into the workforce.
Advantages of a Master's in Clinical Mental Health Counseling
There are many advantages of an MSED in clinical mental health counseling. Working professionals interested in furthering their careers are busy, which is why many schools design flexible online programs that allow professionals to fast-track their university degrees without compromising their education.
Among the many benefits an MSED in clinical mental health counseling holds are:
Prepare for the licensed professional counselor exam
Establish strong professional foundations
Join a like-minded network of students and faculty with compassion for people in need
Learn the specific needs of communities and populations
Increase employability and earn a higher salary
What Do You Learn In An MSED in Clinical Mental Health Counseling?
Counseling is a profession and vocation that allows individuals to engage in service by applying acquired skills and compassion to help people living with mental illness. Students enrolled in an MSED in clinical mental health counseling learn the following skills in the comprehensive curriculum:
Individual and Group Counseling Competencies: Learn different approaches for prevention, intervention and crisis intervention.
Cultural Competencies: Explore the issues of diversity, equity, advocacy and opportunity. Gain a better understanding of the factors that influence the personal, social and intellectual functioning of different cultures.
Communication: Master the vital skills of listening, socialization, boundary setting and empathy.
Critical Thinking: Evaluate relevant research with a scientific mind to make assessments, diagnoses and develop treatments.
The Business of Counseling: Examine the profession of counseling, learning a counselor's role and ethical and legal responsibilities.
Research Methods: Learn how to analyze and use data to improve the efficacy of your programs.
Professional Practice: Engage in an internship and counseling placement to apply theoretical methods to in-person practice with direction, feedback and supervision.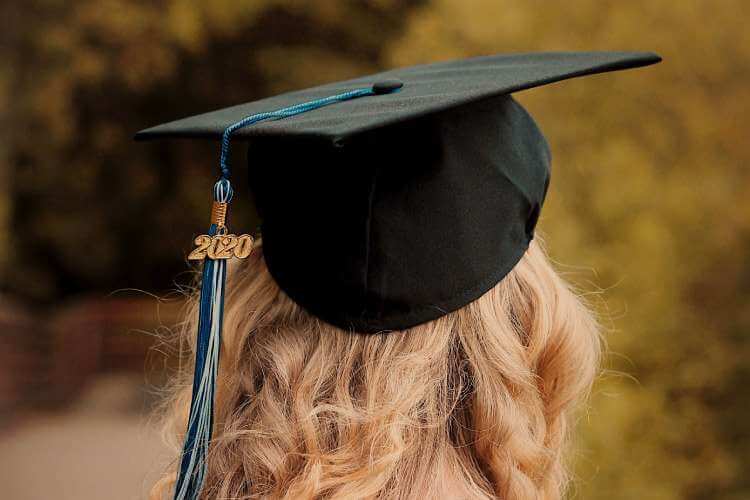 Make Your Passion Your Practice
Are you ready to combine your skills, empathy and service to a career in mental health counseling? St. Bonaventure University offers an online MSED in clinical mental health counseling with a provided counseling internship and full placement.
At St. Bonaventure University, we are world-renowned for academic excellence and the value of our programs. Our online MSED in clinical mental health counseling has been accredited by the Council for Accreditation of Counseling and Related Educational Programs.
Our program provides students with an educational path combining quality learning and affordability. The comprehensive curriculum, supportive faculty and advisers, and provided internship placement have resulted in a 98 percent pass rate by graduates on the licensed professional counselor exam.
In addition to our program accreditations, our school is ranked nineteenth on the "Regional Universities" list and second on the "Best Value in NY State" list by U.S. News & World Report.
No one should suffer silently from mental illness. Accessible mental health professionals can intervene before a person experiences a mental breakdown. When you decide to pursue higher education and a career in counseling, you help Americans access timely, high-quality mental health care.
Learn about SBU's Online Master's in Mental Health Counseling
Read more of SBU online's top clinical mental health counseling blog posts below:
1. Coping With Isolation: 25 Strategies for Optimizing Mental Health
2. Where Does a Mental Health Counselor Work?
3. Education and Training for Clinical Mental Health Counselors
4. Clinical Mental Health Counselor Job Descriptions