Military Leadership: How it Prepares Your for Business Roles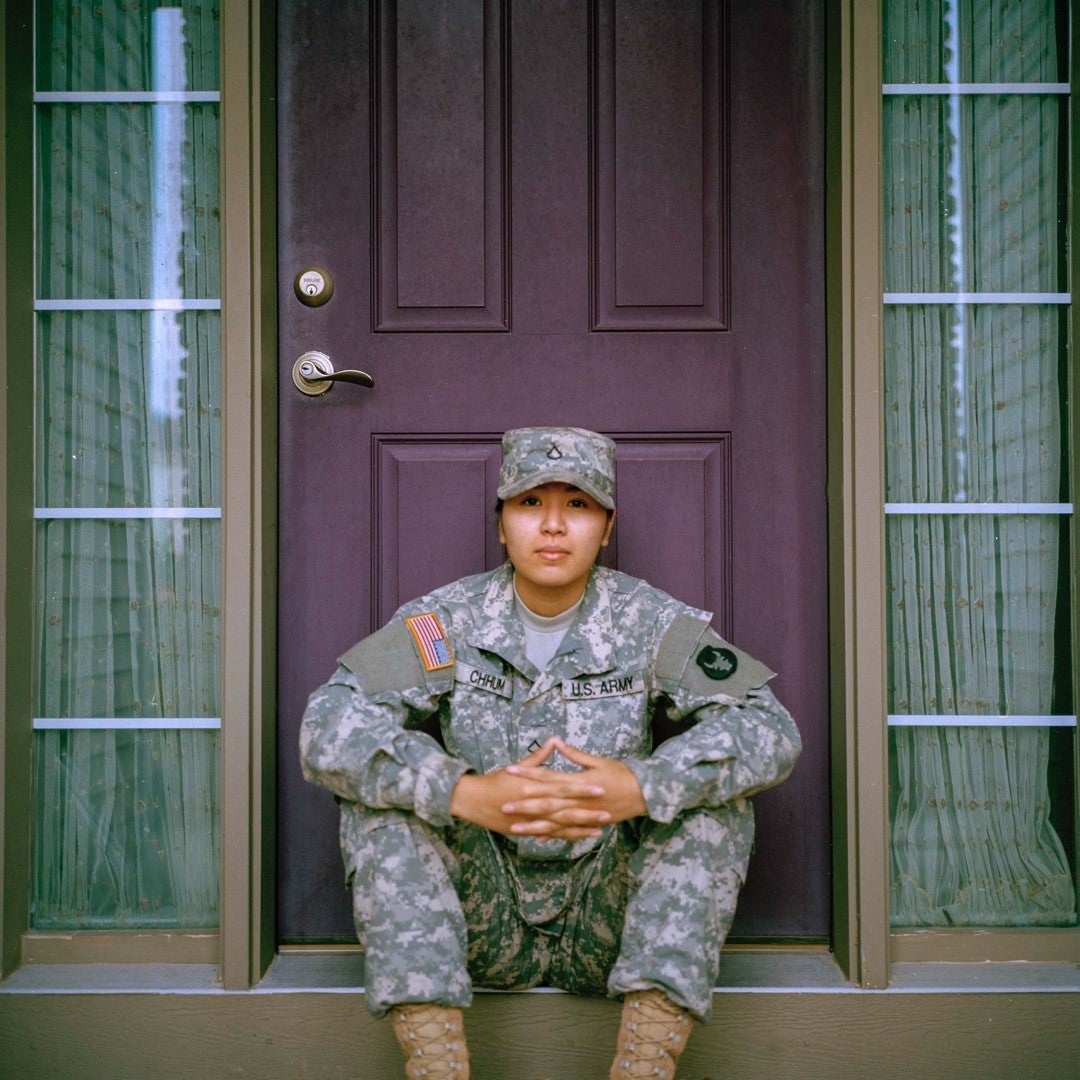 Serving in the military takes commitment and grit, and while it requires great sacrifice, there is also much to be gained. Military veterans have proven to be some of the greatest strategic leaders in business and in politics, from President Dwight D. Eisenhower to Walmart's Sam Walton and Tracey Lloyd.
Many other veterans have found themselves in leadership positions within corporations, both large and small. FedEx founder, chairman, president, and CEO Fred Smith served as a ground control officer in the Marines in the late 1960s. In an interview with Fortune in 2012, he was quoted as saying, "I do not believe I could have built FedEx without the skills I learned from the Marine Corps."
Leadership is an essential skill for a number of roles within government, business and beyond. The military has proven to be the ultimate classroom, where those skills are honed and developed in an entirely unique environment. A Master of Arts in Leadership can also help you build on this existing military-driven leadership acumen and successfully apply it in higher military roles or to a post-military career in the corporate world.
Are you ready to take that next step in your career? Here are several ways military service has prepared you to pursue an advanced education in leadership, and a fulfilling career as a leader.
Military Leadership Instills Self-Management and Self-Awareness
Without understanding yourself and your own abilities, needs, and short-comings, you cannot understand or supervise others. In leadership roles from government to business, over-extension, overestimation of one's own abilities and not understanding corresponding limitations has been the downfall of many a leader. In the military, such behavior can be life-threatening.
Just as newly minted managers in the corporate world may have to learn how to manage a team, military officers are sometimes promoted into supervisory roles without having led others before. Leyla Kosakowski, an environmental science and engineering officer in the U.S. Army and student in the online Master of Arts in Leadership program, notes the extensive hierarchy of supervision at play.
"For example, as a platoon leader, you will have subordinates, but you are only a small piece of the entire organization, whether that is the company that has 3-4 platoons, the battalion that has 3-4 companies, a brigade that has 5-6 battalions, and the list goes on," Kosakowski explains.
"Therefore, you have to know when to lead, but also when to follow, which is one of the characteristics of an effective leader," Kosakowski says. "As a leader, you need to get your soldiers to support the organizational objectives, whether that is through daily tasks or on a mission."
Proper self-management and self-awareness is a necessity when on active duty. Soldiers are faced with stressful and often life-threatening situations in which they must put their best skills to work quickly. They must know their own abilities as well as those of the other soldiers on the team, and quickly adapt all of those skills to the situation at hand. This includes allocating the team resources where they will be most effective – and it means knowing when one's own abilities are not enough to drive results. Asking for help is key.
Military Leadership Emphasizes Accountability
If there is one thing you learn in the military, it is accountability. From day one in training, you learn to be accountable to everyone: your superiors, your fellow officers, and anyone in between. As a member of one unit, you serve the same mission and purpose as your peers. During active combat, that mission can be compromised if any one member of the team is not doing their part or playing their role.
Accountability is essential to achieving the mission and protecting the lives of your fellow soldiers. In an article for Task and Purpose, Captain Robert Deppa writes about the importance of remembering your accountability to the team as a member, regardless of your role: "In command, you have to remember that while you are a leader, you are also part of the team and as accountable to it as any other member."
This leadership lesson can profoundly impact your work as a strategic leader in the corporate or government world. As a leader of a business, a city, a state, or a nation, it is important to remember that you are still part of the team and accountable to the people you serve, regardless of your power.
Military Leadership Encourages Humility
Humility is another key leadership concept military servicemembers learn early. The military teaches duty and service, self-sacrifice and the importance of serving more than just yourself and your fellow servicemembers. You are protecting and serving those in need, and your country as a whole. This humble approach to service lends itself to creating great leaders, leaders who serve those who serve them.
During the 2008 recession, many of the economic issues in the U.S. revolved around CEOs and presidents of large corporations continually increasing their salaries, even in the midst of government bailouts and economic crisis. In fact, in 2009, the Obama administration placed a cap of $500,000 in pay for top executives from companies that received large bailouts from the government. This self-serving approach to leadership on the part of these CEOs would not work in the military. Instead, the military's focus on self-sacrifice creates humble leaders who can step into leadership roles and affect change while also improving the lives of those they work with and the organization as a whole.
Open and "Flat" Communication is Essential for Any Leader
What does it mean to flatten your communication? As a leader, it is easy to stay in the c-suite, never coming into contact with employees, and never really discussing issues with them or hearing their concerns and ideas. In the military, however, flat communication is critical for missions to be successful. This means there is no buffer between the leaders and the soldiers; and at work, it means there are few obstacles between management and employees.
If your team members do not feel like they can approach you with problems along the ranks, it could lead to a much larger problem down the road. In the case of military operations, it could be disastrous.
As such, companies that exhibit open communication between executives and employees are often the most innovative and fastest growing.
Hearing and understanding the needs of employees is also an important way to build trust, which is yet another leadership essential modeled daily by the military. You have to trust your fellow soldiers with your life – and you have to have their trust. You have to trust your employees in driving the company forward; your employees have to trust that you have their best interests in mind when developing the strategy to do so.
Companies Are Seeking Military Veterans for Leadership Positions
The fact that military service develops some of the greatest strategic leaders has not gone unnoticed. In fact, many companies, both large and small, are developing unique ways to recruit military veterans. Chief Executive, an online publication, ranks businesses each year that are actively devoting energy to attracting more military servicemembers. Comcast NBC Universal has a Military and Veteran Affairs team that is fully staffed to both hire and assist military veteran staff members. The division of the company is led by a retired U.S. Army brigadier and general.
The advanced leadership training earned in the military is unparalleled. Service helps develop trustworthy, humble, and accountable leaders — and the business world is taking note.;
How to Pursue Leadership Positions After Serving

Photo by Jessica Radanavong on Unsplash
The transition from the military to the business or government world is not easy – and neither is putting your learned leadership skills to work in a new environment. Pursuing an advanced degree can help you as you learn to apply your natural and military-taught skills to unique business situations.
Earn a Master of Arts in Leadership
The Master of Arts in Leadership degree offers students the ability to hone their management skills while also developing connections and building confidence so that they can become the leaders they aspire to be. The leadership degree curriculum is focused on business and management techniques, with a significant emphasis on strategy in leadership.
Dan Bradley, a captain in the U.S. Air Force Tactical Air Control Party and current online leadership student, says he has become a more confident supervisor, a more motivated mentor, and a more dynamic leader from the knowledge gained in the leadership program. 
"In everything from breaking down the core values of a quality leader to assessing organizational performance, I've learned simple approaches to complex issues that I can apply in my day-to-day life at work and at home," Bradley says. "Every step of the way, the coursework has tied in to both civilian and military life and built on itself to create a meaningful program which is helping me reach my personal and professional goals."
As for Leyla Kosakowski, the environmental science and engineering officer, she said she enrolled in the program to help position herself for success in future leadership positions.  "Each class that I have taken so far for this master's has tied into the leadership skills I gained in the Army, however, now I am able to enhance those skills. These classes helped me become a better servant leader today and an overall leader in the Army."
Find Scholarships for Active Duty Military
As you transition from active duty to civilian life, a leadership degree can help you apply your existing experiences and strengths to a business career. But you may also be focused on building work experience. An online degree, therefore, may be the perfect way to accomplish both.
St. Bonaventure University offers a 30% discount on tuition for active military members who pursue an online Master's degree in Leadership. The program at St. Bonaventure is designed to help you pursue your degree whether you are continuing to serve your country, you are building your resume as a former service member, or you are focused on your education full time.
Your skills as a leader have already been fine-tuned and strengthened by service to your country. Consider the next step in leadership training and career potential by learning more about the Master's in Leadership.
Read more of St. Bonaventure University's top leadership blog posts below: