Online MBA Program: 10 Ways Networking Can Help You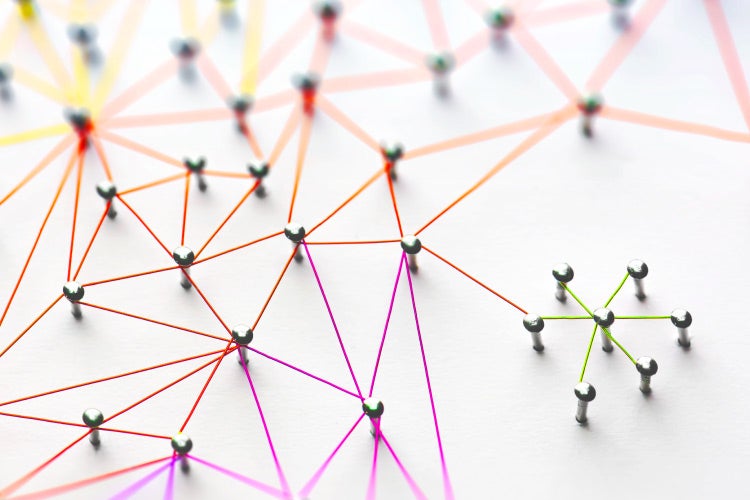 Networking—getting to know people and building the right relationships—is clearly a prime benefit of an online MBA program. In fact, networking is the third most popular reason for seeking an MBA, right after increased earnings and the education itself. This is for good reason: 95 percent of those who value networking say it works.
Webster's formally defines networking as "the cultivation of productive relationships for employment or business". This cultivation can never begin too early; the inception of your online MBA program is a perfect time to start. Your professors, student colleagues, and your school's alumni are an instant built-in network to explore.
With MBA programs online, the benefits of networking have never been greater. Technology erases the limiting effects of distance, making it easier than ever to build relationships in diverse areas and groups.
Here are 10 ways that networking during your online MBA program can help you.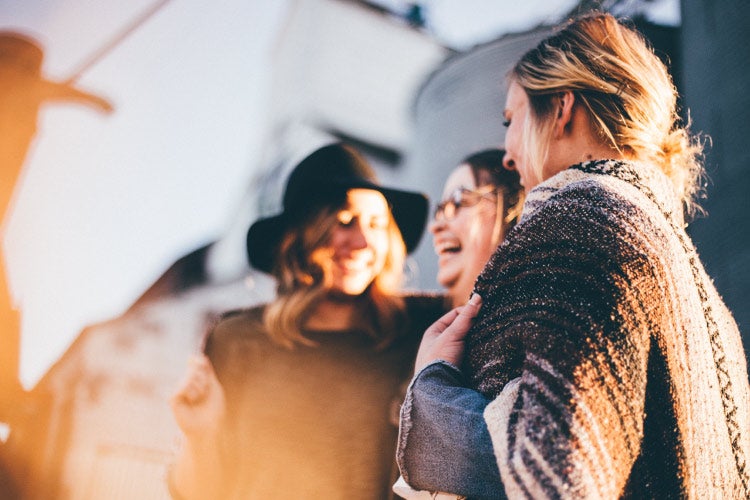 1. Meeting Like-Minded People Through Your Online MBA Program
Neighborhoods, social clubs, and religious organizations all offer ample opportunities to make friends. But few of those friends will share your passion for business or have goals similar to your own. Your college professors and student colleagues are immersed in the world of business.
The students in your online MBA program plan to be equipping or running businesses in a few years. You may rely on these people for recommendations for employment, recommendations for finding your employees, or business partnerships later. In the meantime, you're building relationships.
Students in an online MBA program make connections and sometimes socialize together, but they also think alike. Peer relationships develop a special understanding due to the rigor of the program. This forms affiliations that last long after business school ends.
Alumni also have compatible goals, and many are where students hope to be in 5, 10, or 20 years in business. A shared alma mater provides an instant association and mutual understanding with a business person.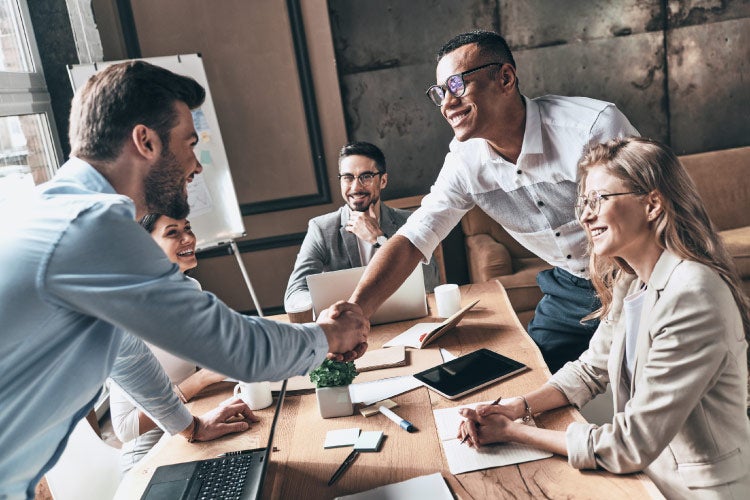 2. Finding Potential Clients through MBA Programs Online
For students who already have a business or who dream of a future business, an online MBA program is a virtual pool of leads.
The nature of a supply chain dictates that many of your student colleagues may someday be your clients. Even if you don't need clients now, networking in MBA programs online will likely open doors to a client base in the coming years.
While not all your existing colleagues are destined to be your client base, they'll likely be an elite referral source. The clients they will serve may also be your clients.
Launching a marketing business? Clients who one day need printers, accounting, technology, and graphics from your colleagues will need your marketing business too.
Alumni can also help you identify your target market and bring you together with new leads. Business school networking events and clubs are prime opportunities for building relationships with leaders who may be your future clients.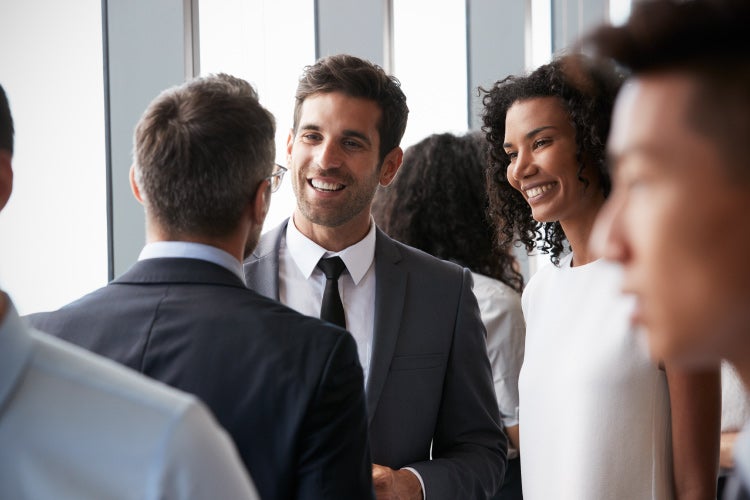 3. Scouting Potential Employers During Networking for MBA Students
According to one site, your employment search can start the first day of your online MBA program. And with good reason: Networking helps about 60% of MBA graduates find jobs (source).
The process of learning and living through your online MBA program can expose you to prolific job prospects. Take advantage of contacting alumni, community service opportunities, trade shows, professional associations, and networking with your student colleagues. Professors may also steer you toward shadowing alumni—following a graduate of your alma mater as they go about a business day.
Reaching out to alumni to request job shadowing or career advice may feel intimidating. However, most alumni remember the process of getting an MBA themselves and want to help graduates.
Approaching just one or two alumni a week may result in one relationship a month. At the end of two years, that will still be a network of 24 experienced, like-minded contacts.
Rather than asking for a future job, focus on learning about their company, its market, and its vision. Don't turn down any opportunities to shadow, volunteer, or help in any way you can.
Finally, keep good track of your new contacts. Be sure to note what you learned about them, what they do, and what they might look for in job-seekers.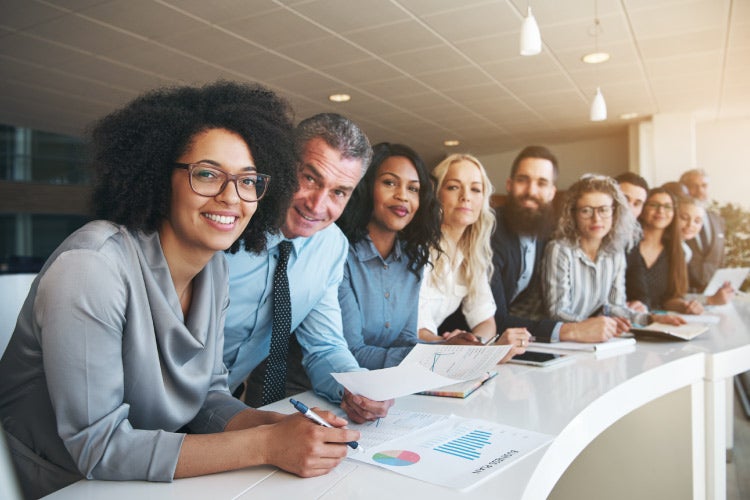 4. Surveying Potential Business Partners in Your Online MBA Program
Your online MBA program will immerse you in a group of serious-minded people who are keen to gain business acumen. According to a Graduate Management Admission Council™ (GMAC) survey, 1 in 4 MBA students has entrepreneurial objectives. The odds of finding a well-matched business partner increase exponentially through an online MBA program.
Some courses may combine you with another student or students on projects. These pairings give you more than a grade—you both get a test drive for working together and combining management styles.
Even outside of your coursework, you can evaluate potential partnerships with a student colleague. Volunteer together for a non-profit or even brainstorm business ideas over coffee.
Also don't underestimate the power of an online MBA "tribe" to help you form a compounding network of potential partners. One entrepreneur noted that many of her best friends from school were a great network. But eventually, their networks also became her expanded network.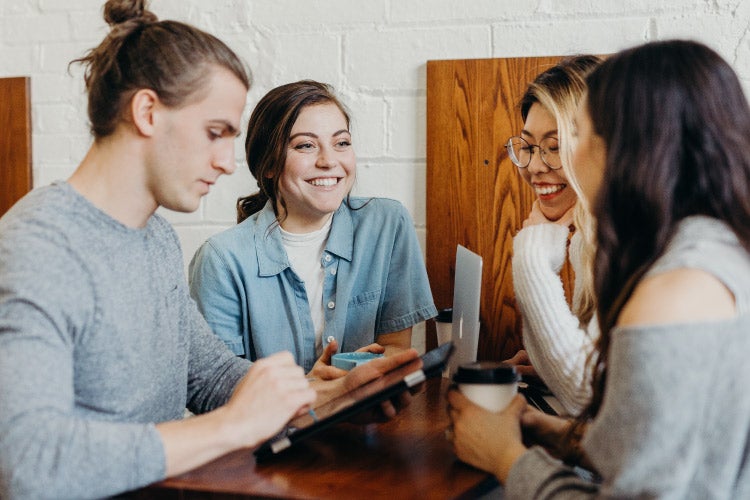 5. Brainstorming New Ideas Through An Online MBA Program
As insiders in diverse fields, fellow students in an online MBA program can help you think outside the corporate box. Brainstorming is more productive and inspiring with a varied group.
Start-up ideas and partnerships can blossom out of brainstorms. Innovative solutions and designs also come through a shared vision and brainstorming; this is the time to ask cogent questions.
Where do you and your colleagues see gaps in business? Can you and your network of colleagues think of something that you'd change or improve about an existing business? Is there a trend that can go in a new direction or serve a new market?
Going virtual through an online MBA program removes many logistical impediments to brainstorming. You can draw ideas with online whiteboards, post ideas in a chat room, and use software that has version iteration to track changes.
Professors, alumni, and student colleagues will also be veteran sounding boards for your brainstormed ideas. They will likely have startup advice, financial insights, and hiring thoughts on your shared creativity.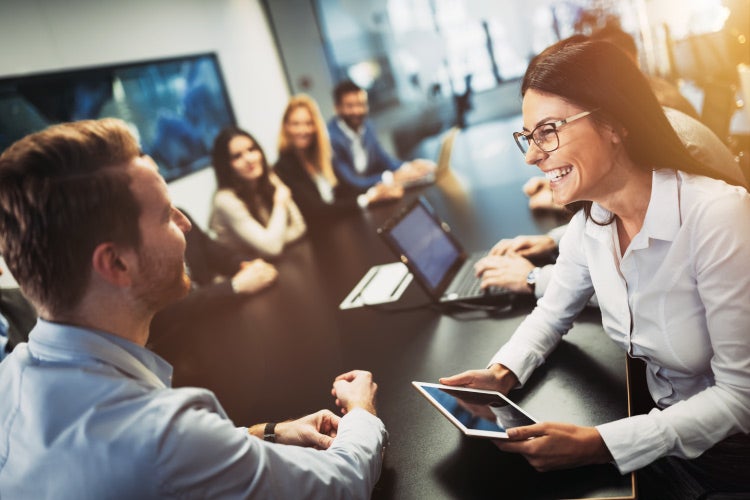 6. Practicing Communication Skills During MBA Programs Online
Almost any field needs savvy personal interaction skills—how much more so the business world. Students of MBA programs online master business communication by using their network through:
collaborating on projects
learning to listen and be flexible
developing leadership on group projects
Your coursework can also take you through more nuanced communication competencies, such as contract negotiation. MBA assignments are also likely to include group presentations and seminars, giving students real-life elocution practice with a familiar audience. These same seminars also give students the opportunity to practice focused listening.
Further, your business school network can offer communication practice well beyond your course work, encompassing:
writing everything from business plans to friendly but professional emails
making phone calls to alumni and friends
giving talks to a mixed group
persuasive speaking—pitching ideas
building friendships
It's not just the end degree of your online MBA program that will give you a leading edge. The very process of procuring an online MBA builds and strengthens each of these communication talents, providing a business advantage.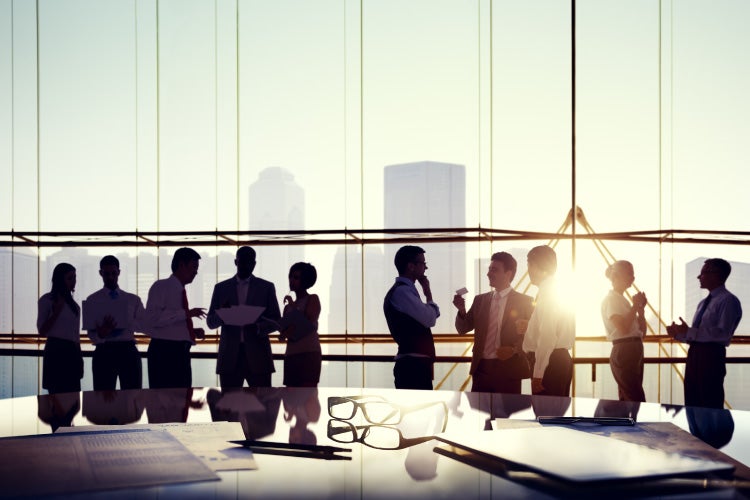 7. Gleaning Career Advice Via an Online MBA Program
Staff or alumni you network with can recommend professional groups to join. They can point you to internships and volunteer opportunities. They can help you organize your job search, connect you with their colleagues, and help you polish your resume.
Alumni of an online MBA program are instrumental in garnering career guidance. They have been exactly where MBA students are—at the launch of a desired career. They know what worked, what they would have done differently, and numerous trajectories of the business world.
While an alumni network can be indispensable, a recent Gallup poll found the favored source of career advice is professors. Online students got more career advice from faculty or other staff at their school than they did from a career services office. In business, almost half of the students said that advice they got from faculty or staff was "very helpful" (source).
Professors also have seen what works and does not in their students' job searches and networking. They have seen successful business launches—and flops—for new entrepreneurs.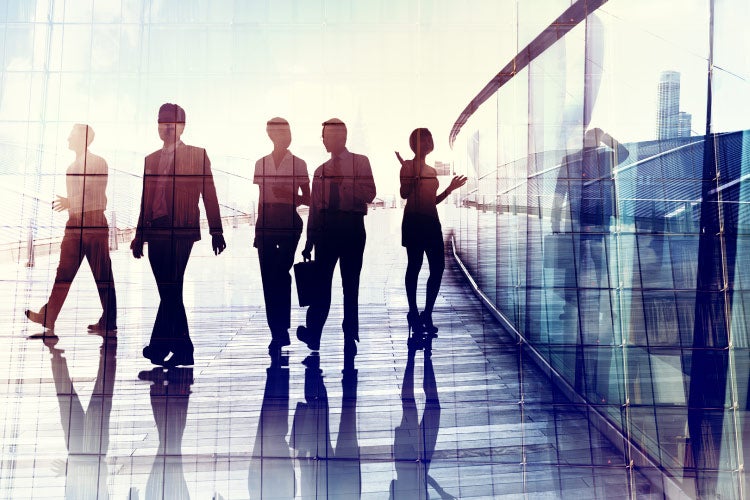 8. Discovering New Perspectives Through MBA Programs Online
An online MBA program brings not only time-honored business competencies but the crucial soft skill of growing from new perspectives. Being immersed with people who share your love for business but think differently than you do is a clear advantage. According to a recent survey, 76% of employers look for MBA graduates who can work smoothly with diverse people.
Within your online MBA program, you'll find a myriad of career goals, social backgrounds, and ages. Their careers will take them into areas as diverse as retail, tech, and finance. Every one of them can be a connection in growing your business, your career, and your friendships.
One business dean notes, "Working together with people from different countries, industries, job functions, and ethnicities helps everyone think more broadly about every situation." Taking advantage of the diversity of an online MBA program can help you understand cultures beyond your own. You might even pick up bits of a new language or customs that could come in handy someday.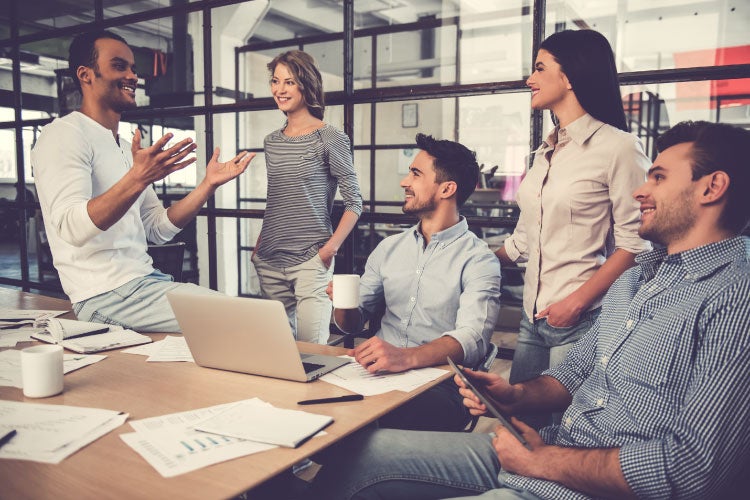 9. Building Far-Reaching and Supportive Relationships in Business
An online MBA program will immerse you in a group of people in exactly the same boat as you. They understand your goals and struggles as few others will. The business and emotional support these relationships bring will be invaluable across years and physical distance.
A leader at London Business School noted, "The MBA is an intense experience. . . . that really builds a strong bond." Having someone who already knows your name in retail, in tech, or on the West Coast, for example, is priceless. One MBA graduate now working at Amazon notes, "Knowing I have someone in every country in the world almost, to reach out to, is amazing."
And you in turn will always be able to support your friends. Networking for MBA students is a give-and-take process, but focusing on giving leads not only to deeper friendships but a stronger career. In all networking, "The emphasis should be on relationship-building, rather than seeing it as a transaction."
If you don't know how to start a relationship with a peer, it doesn't have to begin with socializing or social networks. You can introduce yourself and start by discussing concepts from class, forming study groups, and serving as support for what's happening in the classroom (source).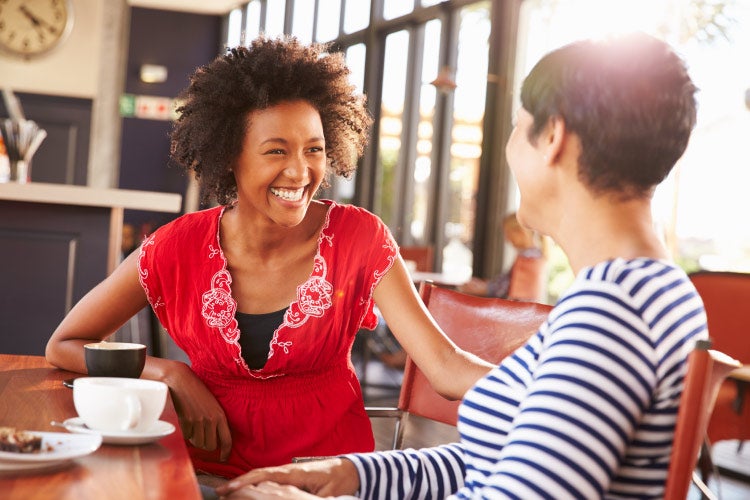 10. Forming Robust Relationships with Faculty
Professors are amazing people to know. They have a passion for and profound knowledge of what you want to build your entire career on. They often write papers and books on business and give seminars on it.
Faculty have encountered hundreds of students similar to you and they have seen what makes networking for MBA students work. They see which students get hired. Many of them have been at this long enough to see patterns and pitfalls.
The chances are if they can't help with career advice in your sector, they can point you to someone who can. They can give you resources to read to help you continue to grow outside of coursework.
The reciprocal relationship between students and faculty in an online MBA program goes well beyond career advice. Students ask faculty about everything from budgeting during grad school to what to expect from an internship to the best classes for their goals.
In the growing world of MBA programs online, many professors hold virtual office hours for students to use. Before you take advantage of those, be sure to think through your objectives and questions in advance to structure your time well.
For students who don't know where to start, an easy place to begin is to ask about their business school experience. Ask how curricula and networking have changed. Participate and listen well in class.
Finally, remember networking for MBA students is not only a skill that can help you. Proficiency in networking can capture the notice of potential employers. The ability to build and sustain a network is in the top five skills employers seek in an MBA graduate.
If some of these pathways to networking look like good opportunities for you, start looking at online MBA programs and find the perfect fit for your career goals.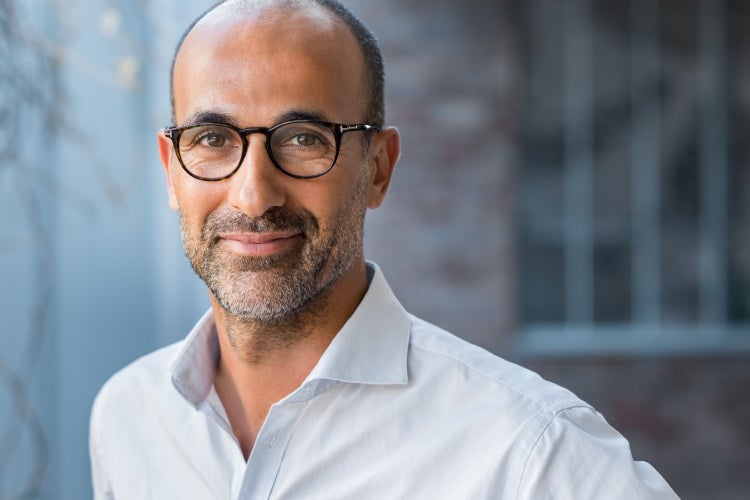 Online MBA Programs
An online MBA program will prepare you for career growth in management roles. St. Bonaventure University's online MBA offers small courses filled with opportunities to form relationships and discuss business scenarios with faculty and classmates who come from across the country.
Read more of SBU online's top blogs below:
1. Coping With Isolation: 25 Strategies for Optimizing Mental Health
2. How to Integrate Sustainability into Your Business
3. Successful Online Student: 20 Tips for Hitting Your Goals
4. Advantages of a Master's of Business Administration