Support is Guaranteed at St. Bonaventure University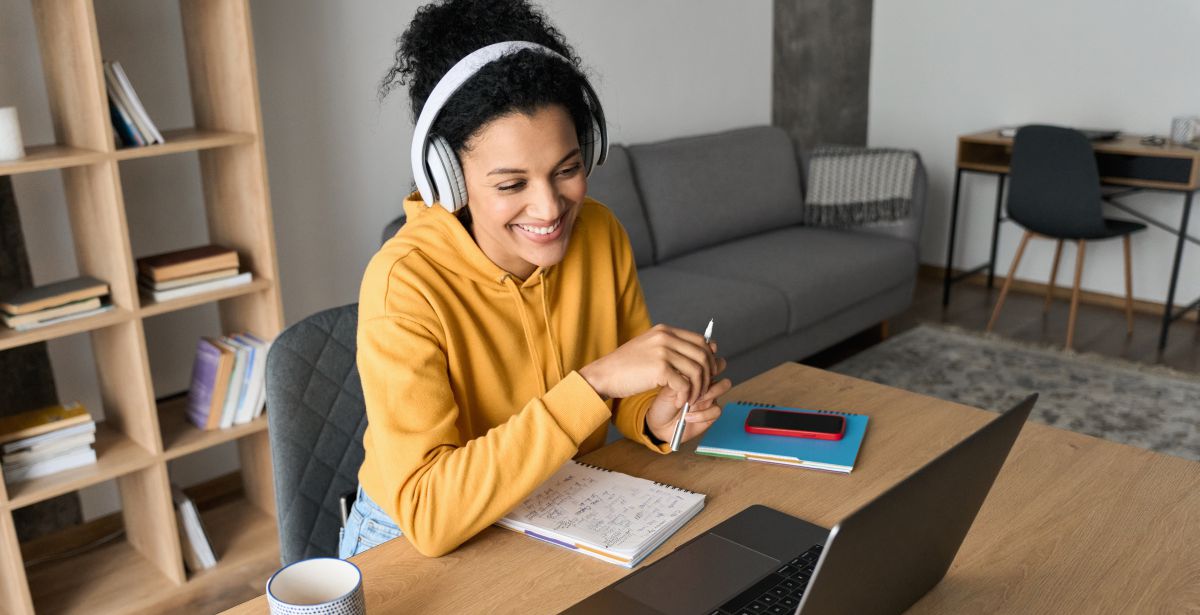 Taking on a graduate degree requires fierce determination. Most students balance study with full-time jobs and personal commitments, so having an excellent support team around them is crucial. From the moment you decide SBU is your university of choice, help is within reach.
Over and above what your professors will do for you, you'll also have access to a dedicated Enrollment Advisor, Student Success Advisor and the Career and Professional Readiness Center (CPRC).
We recently interviewed Mary Pezzimenti, CPRC's Assistant Director, to understand how students can best utilize the team. We've included a short bio on Mary below.
1. What is the Career and Professional Readiness Center, and who has access to it?
The CPRC offers innovative programming and comprehensive services to help you explore and clarify career goals, prepare and compete for the opportunities you seek and establish a solid foundation upon which to build your career. The below services are available to all students, whether undergraduate or graduate, on-campus or online.
Individual Career Counseling Appointments - Students may schedule appointments with a St. Bonaventure career counselor in-person or online through Handshake. Example appointments include; resume and cover letter review, interview guidance/practice, LinkedIn, networking, professional correspondence, and more.
Handshake - Handshake is the career management system where students can search for jobs, internships and connect with employers via virtual or in-person events. The Center has a plethora of on-demand resources which are housed in Handshake. All students can access Handshake by clicking the link below and entering their my.sbu credentials (Bonaventure email address and password). https://sbu.joinhandshake.com/login 
Employer Connections - Through in-person and virtual information sessions, employers are invited to present their opportunities to students. The Center offers employers the chance to come to campus to interview candidates. The students are emailed about these opportunities, and information is posted to Handshake and on the Notice Board. Employers are also encouraged to post their open positions to Handshake for students to apply.
Big Interview - The Center also has a service called Big Interview, where students can complete practice interviews and prepare for their upcoming interviews. Students may access this service by clicking the link on the CPRC site or simply going to sbu.biginterview.com and logging in with their Bonaventure email address. https://sbu.biginterview.com/
We also offer resources for diverse populations including job boards and professional organizations that support people of a specific identity.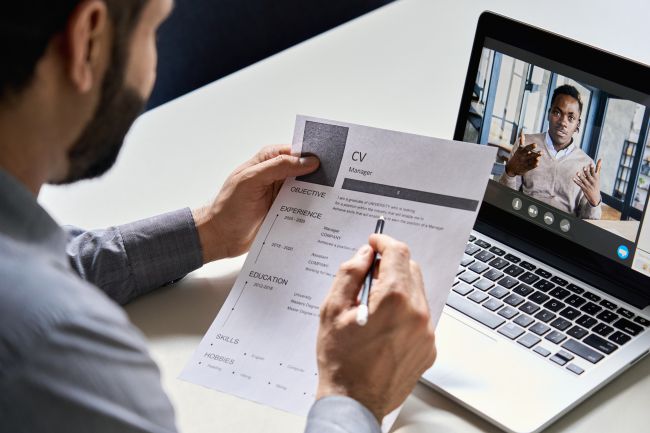 2. Do you have advice for students trying to break into a new field?
We suggest you network and make as many connections as possible in the field you are trying to break into. Be active on LinkedIn and start making connections there with SBU alumni. Research professional organizations within the industry and join them to stay up to date on trends.
Also, depending on the field, research additional credentials you can receive to make yourself more marketable. There are a ton of short courses and programs that offer certificates online.
3. How can online students best maximize their time at St. Bonaventure?
Take advantage of St. Bonaventure's resources, whether through the Career and Professional Readiness Center (CPRC), library services, or your student success advisor. Although you aren't on campus physically, the university is here to support you and wants to see you succeed. The CPRC can assist you whether you have an interview coming up and want to practice or are looking for support in applying for a new position.
4. We've heard you partner with various organizations. Can you tell us about them and how the process works for students?
Handshake and Big Interview are two organizations we partner with to provide SBU students with access to the best resources available and enhance their overall professionalism. Both of these resources are available to students no matter their location.
Handshake is the leading early-career community in the US. St. Bonaventure University and the CPRC are one of their university partners. With that, our students and alumni have access to over 10,000  job and internship postings, virtual and in-person events with employers, SBU-specific resources, and the availability to make an appointment with a career counselor.
Big Interview is the tool to help you prepare for your next job interview. By logging in to Big Interview, you can review lessons to prepare for an interview and complete a practice interview virtually. It's designed to meet you wherever you are. Preparation is so important for interviews, and Big Interview allows you to take the time to practice whether you are applying for an entry or senior-level position and offers a wide variety of industries.
In addition to the organizations mentioned above, we partner with several employers to provide opportunities to our students by posting positions to Handshake or bridging the connection between students and employers.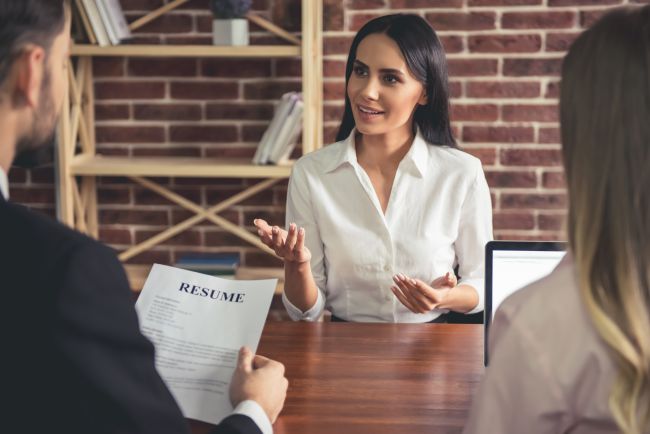 5. Are you seeing any trends in the job market or challenges that people face today that they might not have experienced, say, ten years ago?
The hidden job market can be a challenge for many, which is when jobs aren't advertised through traditional manners such as job posting sites. These jobs are filled instead through networking and conversations with others. It makes the job search process more time-consuming and requires the job seeker to make meaningful connections with others.
Meet Mary Pezzimenti - CPRC's Assistant Director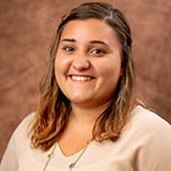 Mary oversees St. Bonaventure's Competitive EDGE Program. Through this professional development program, she works with students to develop their professional skills and goals to secure jobs and internships. She has a passion for seeing her students transform throughout their college years and helping them develop into professionals.