Teaching Conflict Resolution at School: Techniques for Aspiring School Counselors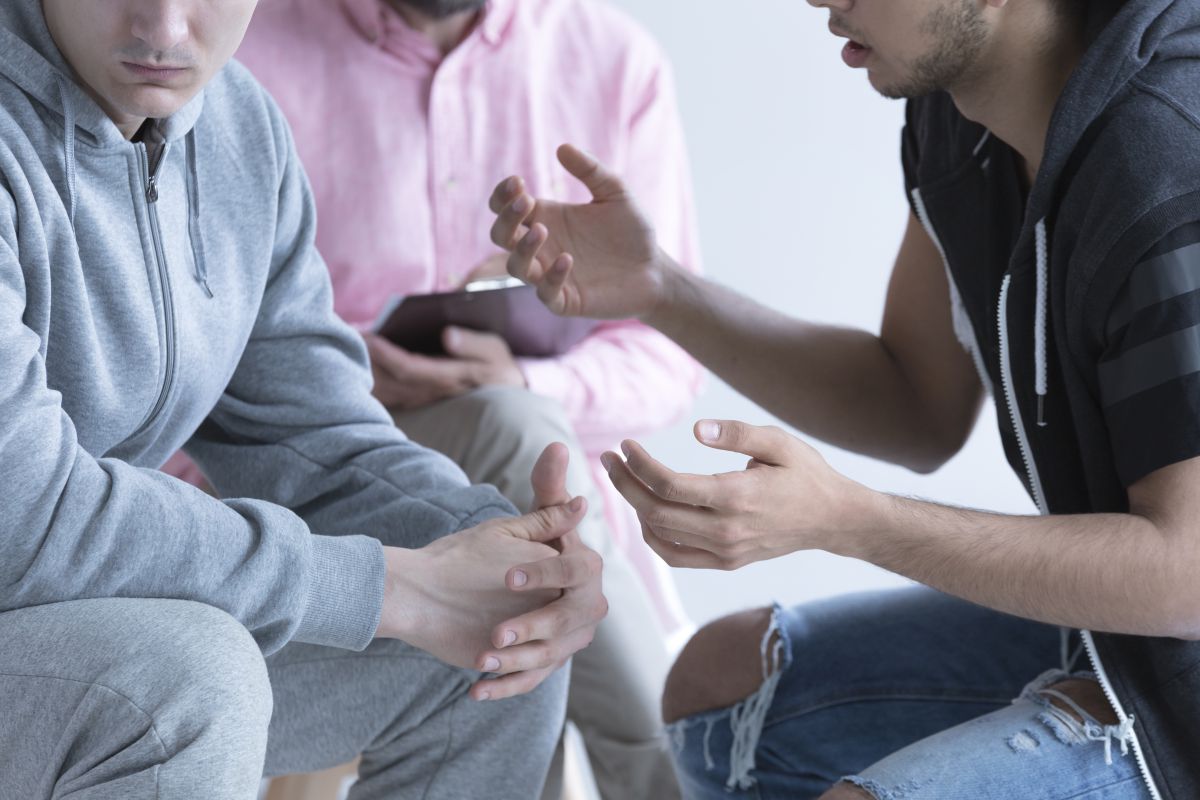 Teaching conflict resolution is a collaborative effort among school staff. As a teacher, you have a vital role to play in and out of the classroom.
School counselors are responsible for helping students recognize and resolve conflict. Add these tools and techniques to your toolkit so that you can continue creating safe learning environments where all children thrive.
Why is Teaching Conflict Resolution Important?
Teaching conflict resolution in schools is essential because student disagreements are normal. Children are growing their independence, forming unique views and preferences, and learning how to collaborate. These developmental factors make conflict among students unavoidable.
Conflict is healthy, but only when handled effectively. That's why teachers and school counselors must be prepared to help encourage a culture of conflict resolution.
Teaching conflict resolution in schools helps improve:
Student Success: Conflict resolution creates optimal learning environments where students can fulfill their maximum potential.
Bullying Prevention: Unresolved conflict can escalate to bullying. When students know how to resolve disputes, they enhance school safety.
Problem-Solving: By teaching conflict resolution throughout students' P-12 education, schools can help develop lasting problem-solving skills.
How Do School Counselors Teach Conflict Resolution?
School counselors are licensed educators who develop and implement school counseling programs to improve student outcomes. They help students fulfill their academic potential, manage their emotions, develop interpersonal skills and plan for life after high school graduation.
One component of school counseling programs is teaching conflict resolution.
School counselors directly support students in conflict by providing short-term counseling. They also promote conflict resolution in schools by training teachers and staff in skills such as communication, decision-making and building positive relationships.
Every student conflict is different. So school counselors are educated to use a range of resolution techniques.
Read more about how to become a school counselor.

Mindfulness Techniques
Mindfulness is the awareness gained from paying attention to the present moment, including our thoughts, emotions and physical sensations. For example, it can mean being aware of your breath or the feeling of your feet on the ground.
Evidence shows that mindfulness helps children become more self-aware. Teaching conflict resolution through mindfulness will help your students respond to disagreements in a non-reactive way.
Here are a few mindfulness techniques you can share with your students during conflict:
Solution-Focused Brief Counseling Techniques
Solution-focused brief counseling (SFBC) is a therapy focused on problem-solving in the present moment. SFBC emphasizes an individual's existing strengths, helping them recognize the skills they already have to solve problems.
Certain SFBC techniques are useful for promoting conflict resolution in schools. Here are a few you can use in your classroom:
Scaling: When a conflict arises, ask the students to rate it on a scale of 1 to 10 (the least desirable issue to the best). Then prompt the students to talk about the steps that would raise their rating. In discussing steps for improvement, the students will uncover various resolutions.
Finding Exceptions: Can the students recall when their conflict wasn't happening or wasn't as troubling as it is now? These are the "exceptions" to the conflict. Then explore what circumstances were different during the exceptions and how to recreate them to solve the conflict.
Miracle Question: Ask the students to imagine the present moment if the conflict didn't exist or was resolved. How would the moment be different? By considering a world where the conflict didn't exist, the students can take small steps toward achieving resolution.
Learn more about SBU's Online Master's in School Counseling
Motivational Interviewing Techniques
Students may become angry, hostile or resistant to change during a conflict. An effective therapy technique for these scenarios is motivational interviewing.
Motivational interviewing helps an individual find the internal motivation to change their behavior. In the case of student conflict, the technique motivates students to find a resolution.
These are motivational interviewing techniques you can use for conflict resolution in schools:
Role-Playing Techniques
Children may find it difficult to recognize conflict before it escalates. Use role-play in your classroom so that students can practice conflict resolution techniques before they need them.
Role-play lets students explore different conflict resolution techniques in a "low-stakes environment." It also allows students to learn about their peers' perspectives, pushing them to be more creative in finding conflict resolutions.
Here's how to role-play conflict resolution in your classroom:
Develop common examples of conflict and then discuss or act them out.
Ask students to identify the problem that needs a solution.
Create a list of all the potential solutions.
Weigh the pros and cons of each solution.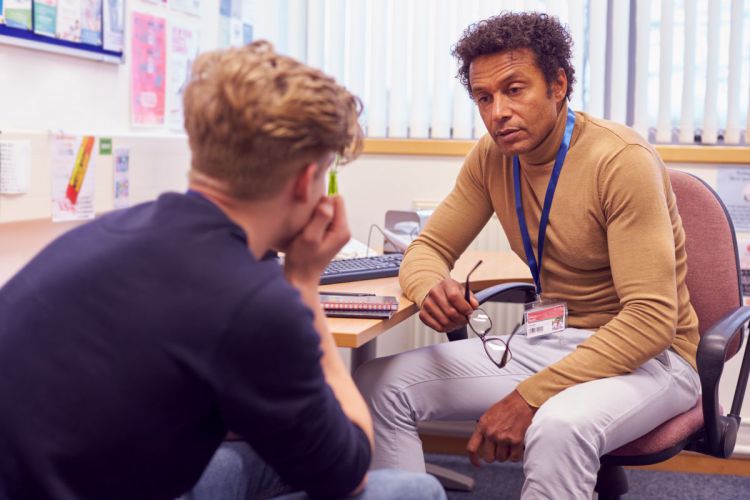 Prepare to Work Closer with Students in Need
School counselors promote success for all students by developing, managing and delivering programs that ensure an equitable and inclusive school culture. Conflict resolution is just one vital component.
If you want to work more closely with students in need, transitioning to the role of school counselor will allow you to connect with diverse youth, guide them to successful outcomes and build a stable and positive career. 
St. Bonaventure University offers a CACREP-accredited online Master of Science in Education–School Counseling (MSED in School Counseling) designed to prepare you to meet all the requirements of a licensed school counselor. Our graduates have a 95% pass rate on the licensed professional counselor exam. We credit this outstanding result to a focused curriculum, internship placement assistance and dedicated support from faculty and advisers.
As a student, you'll learn how to support primary, middle and high school students in the most vital areas of their development:
Individual and Group Counseling Competencies – Learn diverse approaches for prevention and crisis intervention, and improve the efficacy of your programs through data and analysis.
Cultural Competencies – Explore the issues of diversity, equity, advocacy and opportunity, understanding the factors that influence the personal, social and intellectual functioning of different cultures.
Communication – Master the critical skills of listening, socialization, boundary-setting and empathy.
Critical Thinking – Evaluate relevant research with a scientific mind to assess, diagnose and develop a treatment.
Business of Counseling – Examine the counseling profession, learning a counselor's role and ethical and legal responsibilities.
The online MSED in School Counseling program is a flexible option for aspiring school counselors. There are multiple start dates per year, and all courses are completed 100% online. That means you can attend at your convenience and around what fits with your schedule.
We will also provide you with support from enrollment through graduation. You will partner with a dedicated student advisor and dedicated placement coordinator, who will work with you to identify internship sites in your local area. You will also benefit from small class sizes of no more than 12, which will enhance your interactions with peers and professors. 
Prepare yourself for a rewarding career as a school counselor with St. Bonaventure's online Master of Science in Education – School Counseling program.