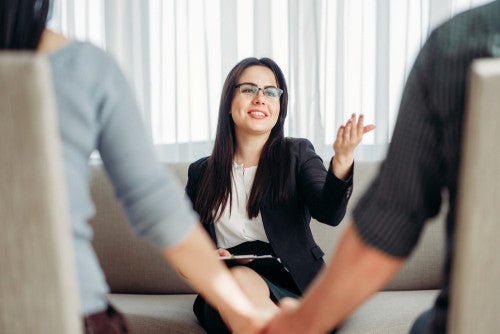 When you seek an education to become a Clinical Mental Health Counselor, there will be many components and requirements for earning your MSED. As you learn lessons both inside and outside of your coursework to help you properly counsel clients, you will also need to learn how to maintain your self-care.
Below we look at some of the essential self-care strategies and techniques that you can incorporate into a balanced personal and professional life during your education and later career.
Use time management strategies
Graduate school includes many commitments. There is a time where you are completing coursework, along with other papers or projects. There is also important educational time spent outside the classroom, where you learn practical and applied counseling skills through fieldwork. These activities combined with personal life commitments, make time management crucially important. Use time management strategies that are effective for you, such as writing your commitments in a planner and budgeting specific amounts of time for different activities.
Set flexible boundaries
In graduate school and in work, it can be tempting to take on many activities and opportunities. This may be motivated by an interest in learning more, wanting to have good experiences to list on your resume, and being concerned about earning good references. However, if you take on too much, it could be difficult to do any of those activities well. This could result in poor grades and unfavorable references. To maintain a balance between your personal and professional lives, set flexible boundaries, be careful not to take on too many commitments.
Take care of your physical and mental health
Just as you will learn how to teach clients about taking care of their physical and mental health, you must also utilize self-care strategies for your personal wellness. There are many helpful self-care strategies to choose from to maintain your body and mind. Self-care can be something as simple as daily exercise. You might also practice deep breathing, muscle relaxation, and visualization or meditation. Beyond self-care for mental health, it is also necessary to take care of your general physical well-being. Be sure to eat and stay hydrated. Such basics can be easily neglected when you are busy. It is also important to get enough sleep each night.
Build a support network of friends and family
Part of balancing your personal and professional lives is to be sure that you maintain relationships in each of these areas of your life. Talk to family about your plans for your education and future career. Plan with them the ways that they can support you to keep you grounded in life outside of school and work. Additionally, you will likely make many friends in school and that will be helpful because you are sharing an experience that you can commiserate on and support one another over. However, also maintain friends outside of your field, whom you can enjoy activities with outside of your work.
Learn your signs of burnout
The work that counselors do is difficult. You are in a role of hearing about other people's difficult lives. There is a risk of taking those stories on and letting them affect your own mental health. When this happens too much, without proper attention for self-care, then there is a risk of burn-out. This can happen in a graduate program as well. Some signs of burnout include feeling stressed and fatigued. It could also mean difficulty focusing and feeling less care for your work. Everyone has different signs of burnout. It is important to learn how to monitor for your unique signs of burnout and take action to alleviate them.
Take periodic breaks or vacations
When pursuing your education, it can be tempting to spend lots of time outside of the classroom in preparation for your classes. You may also have professional exams to study for, along with your applied supervised counseling experiences. While you should devote the necessary time to these tasks, it is also important for your work-life balance to take periodic breaks and vacations. A vacation will likely be the easiest to take during school breaks around the holidays. A break could just be a planned night off or a weekend away from academic and other work. This gives time to refresh your interest and attention.
Final Recommendations
As you plan your training towards becoming a Clinical Mental Health Counselor, you will want an education that also helps you learn to balance your personal and professional lives. The faculty at St. Bonaventure University Online understand the challenge and necessity of work-life balance and personal self-care. The format of the online clinical mental health counseling master's degree program allows you to complete your education at your pace, balanced with other areas of their lives.
The online format allows you to have personal time spent on self-care activities and family obligations. The program's format also allows you to learn critical content through your online coursework and apply experiences at your pace without sacrificing the quality of your education.