How Digital Media Has Changed Sports Journalism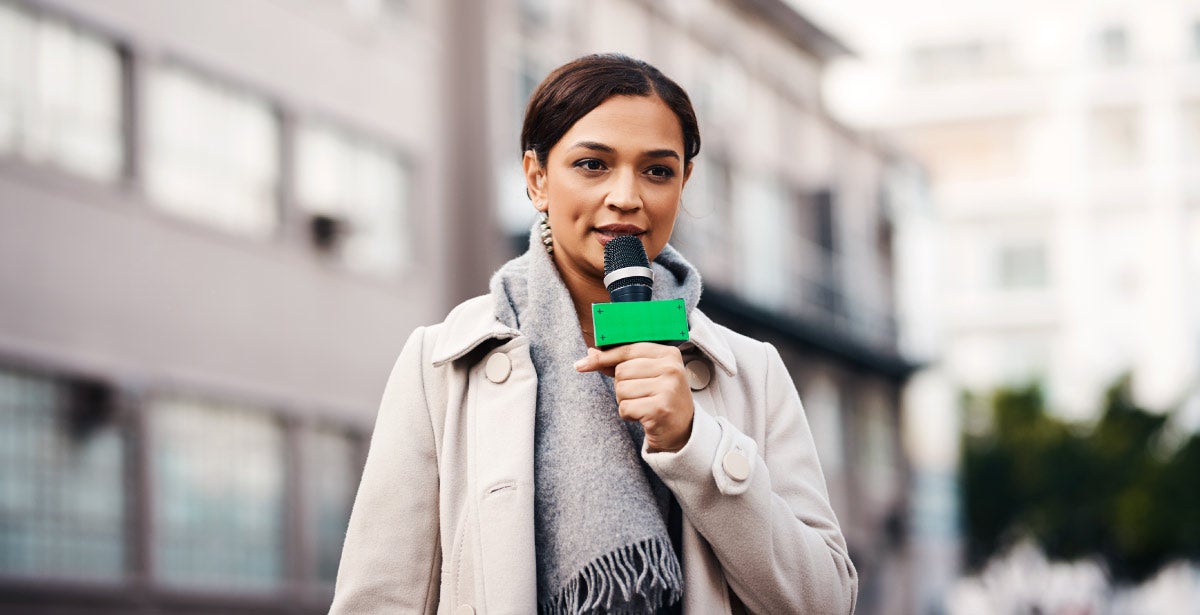 The reach and expectations of sports journalism have expanded in recent years. Previous generations expected box scores and highlights from their newspapers, radio shows, and TV stations. Sports reporting now tells stories at the intersection of society and athletics using a wide variety of media.
St. Bonaventure University journalism alumnus and ESPN NBA insider Adrian Wojnarowski has seen sports journalism change during his decades-long career. The popular host of The Woj Pod explains what separates successful writers and editors from the competition in today's competitive landscape:
"For young reporters, especially in this age and into the future, the ability to give people information they can't get anywhere else, to give something that's unique and different, that's what will separate you. I don't know that there's anything more important than that right now."
This critical moment in sports journalism is driven by changing consumer habits, technology, and social movements. We can look at the past 40 years of sports coverage to see how seasonal pastimes turned into year-round passions for millions of people.
Where did today's sports journalism come from?
Sports reporting used to be a slow process with box scores in newspapers the lone data source for fans. The 24-hour news cycle helps today's fans learn about breaking news, highlights, and game results in an instant. The first broadcast of ESPN in 1979 facilitated this evolution.
ESPN's signature program Sportscenter went beyond the scores with human interest stories and colorful presentation. Hosts like Chris Berman, Dan Patrick, and Stuart Scott infused their personalities into nightly highlights. The network grew into a giant in the 1990s due to this innovative approach to sports reporting.
Competitors like Turner Sports in 1990 and CNN/SI in 1996 followed the ESPN template as cable became an important venue for sports. Regional sports networks soon followed and provided localized coverage for diehard fans. The growing accessibility of the Internet created more direct connections between fans and sports writers.
Personalities and Platforms in 21st Century Sports Reporting
Sports blogs became a staple of fandom in the early 21st century. Journalists and avid fans alike created their own outlets on everything from the NBA Draft to soccer kit fashion. The emergence of Bill Simmons as a force in sports journalism shows the early power of blogs.
Simmons went from the writer of a Boston sports blog to a 14-year career at ESPN. His tenure with the network included a successful podcast and a long-form narrative website called Grantland. Simmons parlayed his time with the network into a contract with HBO, a substantial social media following, and a media venture called The Ringer.
This evolution shows how blogs have given way to podcasts and social media as vital resources for fans. Sports writers like Peter King and Adrian Wojnarowski have translated traditional journalism into popular Twitter accounts. There have always been famed writers in the sports world but modern technology amplifies their message beyond regional audiences.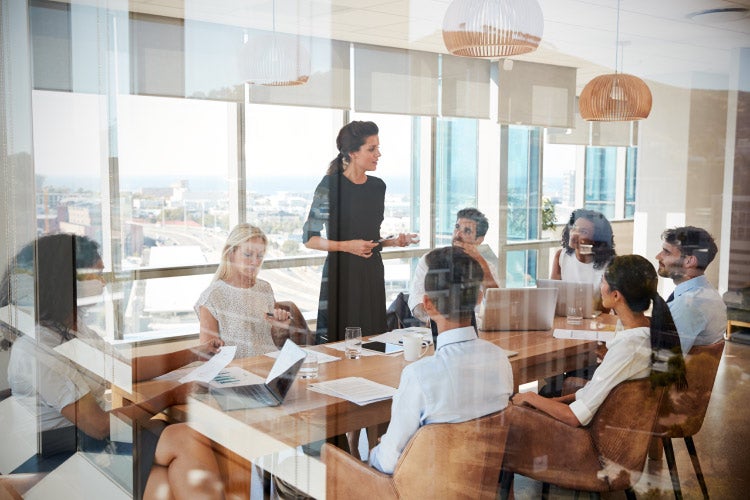 Sports Journalism Reflects Social Change
Sports editors aren't just looking for stat lines and game reports from their writers. The all-encompassing nature of sports means that athletes reflect changing values and social views. Modern sports reporting recognizes athletes, coaches, and others as human actors rather than interchangeable parts.
In recent years, athletes have taken public stances on a variety of issues. The following events sparked debate on social media and in comment sections of sports stories:
San Francisco 49ers player Colin Kaepernick protested police violence by kneeling during the national anthem in 2016
The U.S. Women's National Soccer Team wore their warmups inside out to protest pay inequality in 2020
The Milwaukee Bucks walked off the court to protest the police shooting of Jacob Blake in 2020
ESPN conducted a poll of sports fans to gauge their support for athletes taking stands on social issues. Seventy-one percent of respondents expressed support with 44% strongly supporting athletes making their voices heard. Sports media outlets that don't address athlete views on today's issues aren't serving audience needs.
How do fans consume sports reporting?
Sports media outlets and journalists need to be responsive to the needs of their audiences. Casual fans and diehards alike have grown accustomed to new innovations in their favorite sports. Multiple generations of Green Bay Packers, New York Knicks, or Manchester United fans might consume sports journalism differently.
Deloitte published a report on year-round engagement of fans by sports leagues. This report also offers glimpses into how digital media outlets reach their audiences outside of game coverage. The main conclusion of this report is that sports businesses need fan engagement as much in the offseason as during the regular season.
No Offseason for Sports Journalism
The average length of the offseason for the major professional leagues ranges from 118 days for the NHL to 215 days for the NFL. Around-the-clock access to sports news and social media has raised expectations of full-year coverage. The question for sports writers and sports editors is how to fill months without games, transactions, or drafts.
Deloitte found that 95% of all respondents wanted to interact with their favorite leagues and teams throughout the year. Sixty-five percent expected at least monthly content from teams. Sports reporting fills that gap with timely tweets, player interviews, and other content.
Choosing the Right Medium for Sports Reporting
There isn't a one-size-fits-all approach to sports journalism. Sports fans use multiple media outlets for specific purposes rather than committing to single sources of coverage. Website bookmarks and social media accounts allow for easy access to dozens of sports writers.
This trend in sports news consumption means fans have varying expectations for different news types. For example, Deloitte found the following preferences by respondents for rapid updates:
Sports websites
Television
Social media
Mobile apps
Sports radio
Print journalism
Smartphones provide access to the most preferred outlets for sports fans. A Burst Media report found 77.3% of respondents used smartphones or tablets to augment their live sports viewing. This survey also discovered 40.9% of participants regularly watched live sports using these devices.
Successful writers and editors must be tuned into breaking news and quick hits throughout the year. The biggest audiences for year-round updates are found in digital media rather than traditional outlets. Writers need to craft unique stories consumable on multiple devices that stand apart from their competitors.

What are essential skills in the sports journalism field?
There is a great deal of competition for the attention of sports fans. Low barriers to entry mean that amateur bloggers and social media experts can drown out run-of-the-mill sports reporting. Leading journalists have dynamic skills that translate across sports leagues and media types.
The foundations of sports journalism are interviewing, reporting, and writing skills. Writers and editors need to use journalistic ethics and standards as their compasses in this changing field. These evergreen attributes are found in the most successful journalists and outlets in the sports world.
Cutting through the noise of digital sports media requires a unique voice. Sports journalism does not require a playing career or certain connections; it needs writers who connect with new readers. Sports communication expert Michael Butterworth makes the following argument for distinctive voices:
"What distinguishes competent work from important work is the ability to contextualize the choices that we make, and the understanding of the historical background, the recognition of critical identity positions that are at stake, being able to make those kinds of interpretations."
Digital media outlets often look for exceptional writers from diverse geographical, racial, and cultural backgrounds. A fluency in sports language and a previously unexpressed perspective add something unique to stories about long-popular sports.
Data Analysis and Visualization
Every sports writer needs the investigative skills that have served journalists well for decades. Sports stories often intersect with legal and business issues that require database research and interviews with experts. In recent years, data analytics and visualization have joined investigative skills as must-haves for sports journalists.
Sports executives and data scientists convene every year for the MIT Sloan Sports Analytics Conference. Fantasy sports have reinforced this data fervor as journalists often place game coverage in this context. The next generation of writers and editors need to know how to frame sports using underlying data.
Sports-specific tools like PECOTA for baseball and Opta for soccer provide valuable data to journalists. Visualization platforms like Tableau turn raw statistics into compelling graphics for stories. Skilled journalists also know how to discern meaningful stats from the noise produced by endless data streams.
Multimedia Talent
The rise in smartphone use among sports fans has fundamentally changed journalism. Social media prowess is no longer a bonus; it is an essential skill. Sports writers who want to stay current need to know how to produce audio and video content.
Journalists have to remain open to new platforms and tools in their efforts to engage growing audiences. An innovative writer or editor should consider the following as part of their multimedia work:
Conducting interviews with players while playing video games on Twitch
Refining long-form work by speaking with experts on podcasts
Creating Substack newsletters that complement other reporting work
Writers who can produce their own multimedia content are in high demand by digital outlets. These skills allow a journalist to reach demographics that might not read blog posts or niche website stories. A sports journalist with multimedia expertise creates audiences that are essential to outlets.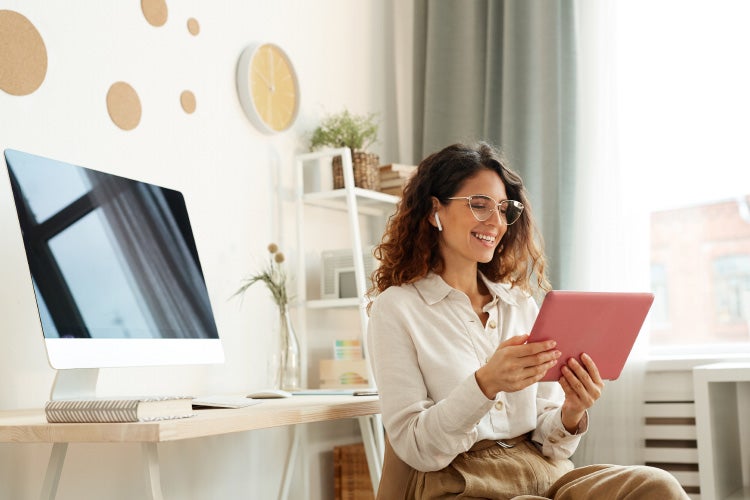 What is the job outlook for sports journalism?
Newcomers to sports journalism jobs can earn above-average salaries from the start. PayScale places the average salary for a sports journalist at $48,605. This estimate places the top 10% of earners at an average of $107,000.
The future of sports reporting depends as much on promising startups as major broadcasters or corporate giants. National sports networks have the resources to provide in-depth coverage for popular sports and cutting-edge broadcasting techniques. Writers and editors in these jobs are often given latitude to pursue stories that capture the current cultural moment.
The Athletic provides a model for journalistic startups that fill the gaps left by national broadcasters. Founded in 2016, the founders of the company wrote the following about its mission:
"We pay our writers well and rely on subscriptions, not ad revenue, to support our business. We've removed ads, pop-ups, and auto-play videos, giving subscribers a vastly better reading experience. And we've said goodbye to click-bait, allowing the nation's best sports writers to focus on producing high-quality, substantive coverage for The Athletic, without the pressure of generating "clicks."
As importantly, the company actively recruits writers in markets and sports that aren't served by local newspapers. The Athletic and other subscription-based digital outlets provide promising futures to journalists who reach underserved sports fans.
Enterprising sports journalists can turn their unique voices and social media followings into new ventures. For example, the subscription platform Patreon offers a means for writers to reach devoted audiences while earning income. Writers and editors can build the next The Ringer or The Athletic by proving the high value of their work over time.
How do you become a sports reporter?
Breaking into sports journalism requires a unique voice, a passion for sports, and a modern skillset. A graduate degree in journalism hones those attributes and prepares a writer or editor for the industry's next frontier. St. Bonaventure University's Master of Arts in Sports Journalism combines the convenience of online education with advanced skill-building.
The program curriculum was designed in consultation with an alumni board of notable journalists. MA candidates learn how to write compelling stories for the 21st century during courses like:
The Art of the Sports Interview
Social Media Storytelling
Digital Reporting
Emerging writers and editors compete in the sports journalism field by learning from the best. St. Bonaventure University places at the top of national rankings every year. U.S. News & World Report's 2021 rankings placed the school:
No. 6 in Best Value Schools
No. 9 in Best Colleges for Veterans
No. 19 in Regional Universities North
Graduates of St. Bonaventure University stand apart from competitors thanks to value-based education. The school's Franciscan roots are infused through every course and interaction. Sports journalism graduates leave the university with a strong sense of moral and ethical responsibility to the public.
Read more of SBU online's top blogs below:
1. 10 Journalism Skills Every Modern Journalist Needs to Have
2. The Digital Evolution of Sports Journalism: Q&A with Michael Vaccaro (@MikeVacc)
3. Coping With Isolation: 25 Strategies for Optimizing Mental Health
4. Successful Online Student: 20 Tips for Hitting Your Goals
5. Jandoli School of Communication Earns Prestigious Accreditation