The Ten Most Successful Marketing Campaigns of All Time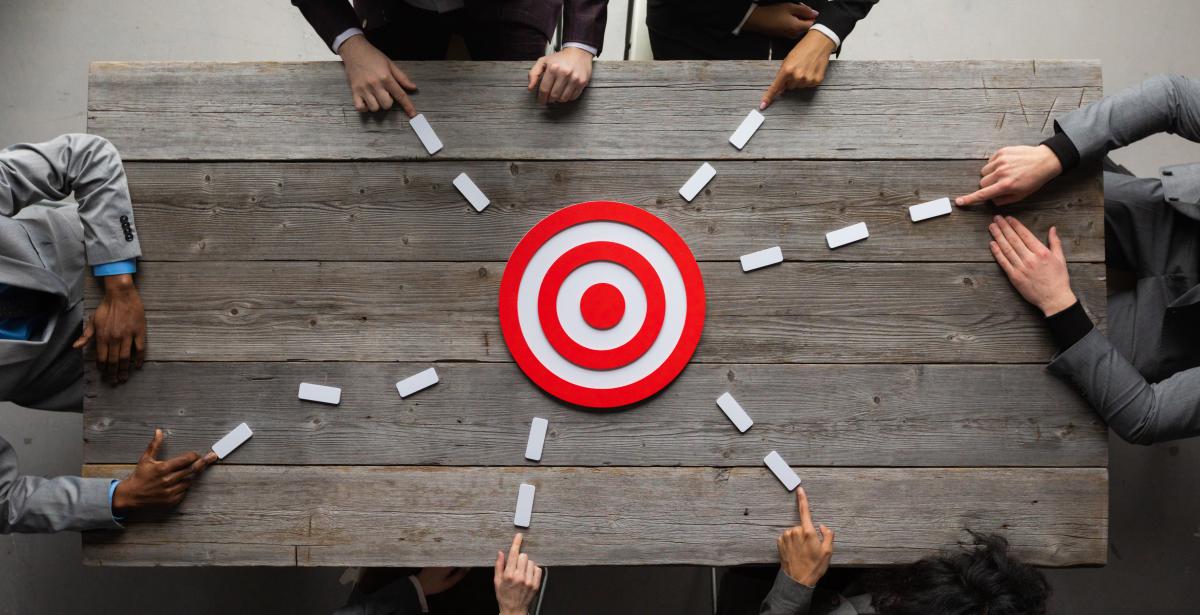 "The best arguments in the world won't change a single person's mind. The only thing that can do that is a good story."
— Writer and Pulitzer Prize winner Richard Powers, Overstory.
Impactful marketing campaigns are just that — powerful stories. As marketers, we can learn from the most successful marketing campaign examples to deliver entertaining, touching, captivating, and memorable ads that resonate with customers and build brand reputation. Trailblazers in the marketing industry go beyond intelligent data analytics and cutting-edge technology and find ways to bring together insights in creative and imaginative ways. 
The best marketers understand how to craft a campaign vision, build a strategy, develop striking visual and written content, analyze data, and measure success; marketers learn these skills and more in a Master of Arts in Communications. If you're passionate about brand storytelling, discover a few of the most successful marketing campaigns and how you can use similar strategies to improve your organization's marketing efforts.
Top 10 Successful Marketing Campaigns
One of the most iconic marketing campaign examples is Nike's "Just do it" campaign. Nike launched the campaign in 1988 and featured both professional and amateur athletes sharing their accomplishments and inspiring viewers to do the same. One of the first television advertisements for the campaign featured an 80-year-old marathoner named Walt Stack, a dedicated athlete who runs 17 miles every morning. 
After the campaign went live, thousands of people submitted personal stories about times when they decided to take the leap and "just do it," from quitting their stagnant jobs to losing over a hundred pounds. The line became Nike's emblematic tagline and continues to represent the brand. 
What made this marketing campaign successful?
Nike identified an emotional connection with its audience and connected meaningful stories to its core values, like motivation, inspiration, and healthy living. Nike's decision to integrate the company's value proposition with an emotionally-driven message made for a wildly successful marketing campaign.   
Key Takeaway for Marketers: 
Outline your value propositions and connect with your audience emotionally, so they feel aligned with your brand. 
Related Course:
Marketers can pursue the COM 540 course titled Embracing the Brand: Branding, Strategy & Execution to learn how to build brands that people recognize, remember, and respect.
During Super Bowl LIII, Pepsi debuted a television advertisement that people would continue talking about. The "Is Pepsi OK?" commercial featured Academy Award-nominated and Golden Globe Award-winner Steve Carell, Grammy Award-nominated artist Cardi B and Grammy Award-winner Lil Jon in a fun and playful skit. In the ad, a waiter asks a diner who orders a Coke, "Is Pepsi OK?" and Carell clarifies in his monologue that Pepsi is "More Than OK." This advertisement plays on the typical scenario when people would order a cola, and the waiter would assume Pepsi was not their top choice. The ad was coupled with the Pepsi-sponsored half-time show, a "Planet Pepsi" afterparty, limited-edition cans, and the Pepsi Rookie of the Year Award. The iconic brand leveraged America's most popular sporting event to start a conversation about why Pepsi is better than average.
What made this marketing campaign successful?
The key to the success of Pepsi's campaign was self-awareness. The marketers tapped into real scenarios their customers have at restaurants when they encounter their product. Every time a waiter asks a customer, "Is Pepsi OK?" the customer will inevitably link the statement to the overwhelmingly positive commercial and campaign message. 
Key Takeaway for Marketers: 
Figure out how your consumers perceive your brand and use it to your advantage in self-aware marketing campaigns. 
Related Course:
The COM 540 Embracing the Brand: Branding, Strategy & Execution course also helps students understand brand perception and positively position existing and new brands for specific audiences.
Few campaigns have leveraged influencer marketing as effectively as the California Milk Processor Board's "Got Milk?" Campaign. In 1993, a focus group headed by a partner at the San Francisco-based advertising firm Goodby, Silverstein & Partners named Jon Steel asked respondents not to consume milk for a week before participating in the study. The study aimed to gather milk habits to help Steel pitch creative strategies to a new client, the California Milk Processor Board. The participants discussed how not consuming milk felt significant. How would they eat their cereal? What would they dip a cookie in? Why was life without milk so bland? 
The concept "Got Milk?" revolved around the distress one feels when one runs out of milk. This seemingly simple concept was bolstered by celebrity and pop culture tie-ins. The ad featured for over two decades and ran around 70 commercials in California alone and approximately 350 milk mustache ads nationally in print and on TV. The campaign tapped into an era when celebrity influence was at an all-time high, and as a result, the ads were especially visible and influential. 
What made this marketing campaign successful?
The "Got Milk?" campaign creators used consumer research, straightforward copywriting, and influencer marketing to create an impactful series of ads. Given that the client for the ad was the California Milk Processor Board, it made sense to feature Hollywood stars and celebrities. Soon, flaunting a milk mustache on a billboard became trendy.
Key Takeaway for Marketers: 
Gather information from your consumers about what is trending in pop culture to develop relevant stories for the right audiences. 
Related Course:
Courses such as COM 520 Embracing Research: Marketing Communications Research help marketers develop the skills to conduct research and data needed to inform current trends, target audience demographics, and more.  
"Got Milk?" Ads Through the Years
People want to hear stories that matter, and Dove's "Real Beauty" Campaign delivered a poignant and authentic message that the beauty industry desperately needs. The Dove Campaign for Real Beauty was launched in 2004 by Unilever, aiming to build self-confidence in women and children. The initial campaign featured research and reported that only 2% of women consider themselves beautiful. The next phase featured a series of billboards starring real women in place of models. The campaign was well-received and expanded into other forms of media, promoting aging, diverse body types, and transparency around wigs, blemishes, and so-called "imperfections." The mission of the ads was to shine a spotlight on how harmful the beauty industry could be to young women and redefine beauty.
What made this marketing campaign successful?
The Dove Campaign for Real Beauty was celebrated because it used marketing to positively impact the cultural landscape, industry, and lives of consumers. The campaign continues to run today to dismantle the #BeautyBias and help "make beauty a source of confidence, not anxiety," This campaign is coupled with change initiatives like "The Dove Self-Esteem Project," which helps children redefine their definition of beauty.
Key Takeaway for Marketers:
Select a real issue that aligns with your organization's values and use marketing efforts to impact your community positively. 
Related Course:
Courses such as COM 580 Embracing the Audience: Empathy & Ethics demonstrate how to combine social justice initiatives with a company's value proposition and objectives.  
It's hard to forget a funny story. In this impactful marketing campaign example, Old Spice uses humor to draw in their audience and position their brand as the outstanding choice for male hygiene products. The original television commercial features a man and a 30-second monologue. In this clip, the actor Isaiah Mustafa, now known as "Old Spice Man," speaks to a female audience and says, "Hello ladies. Look at your man, now back to me, now back at your man, now back to me. Sadly, he isn't me. But if he stopped using lady scented body wash and switched to Old Spice, he could smell like he's me." He is smug, over-the-top, and straightforward in his delivery. The overall reception of the commercial was positive; the ad boosted brand awareness for Old Spice's selection of male grooming and hygiene products. 
What made this marketing campaign successful?
The Old Spice Man commercial is fast, punchy, and humorous. The advertisement was theatrical and easy to recite over and over with friends. The commercial also plays with the idea of identity and insinuates a greater message that Old Spice allows its consumers to be closer to the type of man they want to be.
Key Takeaway for Marketers:
Don't just identify what your consumers want; identify who they want to be and build a brand persona that embodies this character. When used correctly, humor is linked to higher recall, making your ad and brand more memorable. 
Related Course:
The COM 540 course called Embracing the Brand: Branding, Strategy & Execution teaches students how to align the appropriate tone and messaging to a marketing campaign based on each unique brand. 
One hot summer, Coca-Cola rolled out its famous "Share a Coke" campaign across various channels in Australia, encouraging people to get together and share a Coca-Cola. It wasn't long before the movement expanded to the international level. The campaign printed different names across Coke bottles with the phrase, "Share a Coke with…" Although the ads ran across print ads, commercials, out-of-home bus wraps, and billboards, the most successful distribution platform was social media. Consumers bought their own branded Coke bottles and shared a picture of the names online. Consumers tried to find their names and find names for their friends and family members. The entire campaign hinged on personalization and connection. 
What made this marketing campaign successful?
To develop the "Share a Coke" campaign Coca-Cola and the advertising agency Ogilvy teamed up to capitalize on the popular behaviors of their desired target generation; millennials and social sharing.
Key Takeaway for Marketers:
Conduct research to determine how your target market behaves online and deliver marketing to them in familiar ways on relevant channels. 
Related Course:
The COM 520 Embracing Research: Marketing Communications Research course is designed to teach marketers how to conduct relevant consumer research and use data to personalize the customer journey.  
Celebrity appearances continue to attract attention from viewers in Snickers' "You're not you when you're hungry" campaign. Snickers recruited everyone from Steve Buscemi to Betty White to act like everyday people, disturbed by their hunger and acting in unlikely ways in this unforgettable movement. The ads start with famous characters in unexpected settings, like Betty White being tackled on a football field, and end with the celebrity taking a bite of a Snickers bar and returning to their true form. The slogan, "You're not you when you're hungry," refers to the common human experience of becoming agitated and angry from hunger. 
What made this marketing campaign successful?
This Snicker's campaign is effective because it uses comedy to highlight how their product, a quick and easy candy bar, is the perfect solution to a widely held problem of being "hangry." The brand identified a customer pain point and positioned Snickers as the sensible resolution.
Key Takeaway for Marketers: 
Audiences respond well to clever ads that feel both surreal and relatable; partner with well-known influencers to create hard-hitting ads that can accomplish this. 
Related Course:
Students can explore the use of social media influencers in the COM 640 Integrating Digital Media, Mobile & Emerging Technologies course.
The GoPro Awards campaign markets to content creators to submit their best GoPro videos, clips, and photos to have a chance at getting featured and paid. The campaign offers several opportunities to win, including the Photo of the Day Challenge, the Anything Awesome Challenge, and the Be a HERO Challenge. Each challenge taps into a different type of content creator, from the pro photographer to the philanthropist. The genius behind the GoPro campaign is that it encourages people to use the product and fosters a community around photography. After its continued success, the GoPro team recently celebrated the five years of the GoPro Awards.
What made this marketing campaign successful?
This inspirational photography contest succeeded in building a community, inspiring consumers, and advertising the highest capabilities of the GoPro product. In addition, as photographers compete to share the best possible photos and videos, the GoPro device is seen as a desirable tool for other content creators wishing to do the same.
Key Takeaway for Marketers: 
Marketers can look to this marketing campaign example to inspire campaigns that successfully leverage customer experiences. Encourage user-generated content by providing incentives for consumers to use and share their personal experiences with your products or services.
Related Course:
Students can also learn how to leverage user-generated content across platforms in the COM 640 Integrating Digital Media, Mobile & Emerging Technologies course.
During the COVID-19 pandemic, Apple launched the "Creativity Goes On" campaign. The commercial compiles individuals and families at home during the lockdowns using their Apple devices to shoot videos, take pictures, stream content, and engage in other creative pursuits. In Apple's own words: "We have always deeply believed in the power of creativity. Now, more than ever, we are inspired by people from all corners of the world who find new ways to share their creativity, ingenuity, humanity, and hope." The commercial is set with a moving piano soundtrack and demonstrates the simple joys people experienced while confined to their homes in a strange slice of time. 
What made this marketing campaign successful?
In this successful marketing campaign example, Apple acted as a ray of sunlight breaking through the clouds of the pandemic. Apple also promoted positive AppleTV shows, like John Kransinki's special feature "Some Good News" and Oprah's live broadcasts, to lift up their audiences. As a result, Apple created an association with its brand as a genuine, uplifting, and caring presence during difficult times. 
Key Takeaway for Marketers:
Breakthrough the noise in the market by approaching a widely discussed topic differently than your competitors. 
Related Course:
Students can enroll in the course COM 590 Embracing Strategic Thinking: Marketing Strategy & Planning to learn how to effectively strategize marketing campaigns to stand out.  
In times of divisiveness, Heineken went to great lengths to research and conducted its own case study about human differences, openness, and resolution. The beer company consulted with doctors and researchers to discover if people could become more open as a result of an interaction with another person; this was the beginning of the "Worlds Apart" campaign. Heineken partnered with The Human Library, an organization that challenges prejudice and stereotypes through conversations with real people and their personal stories around being transgender, living with a mental illness, navigating new environments as refugees, and more. This campaign did more than evoke an emotional response from its audience; it provided real resolutions between people with opposing worldviews. 
What made this marketing campaign successful?
Entering divisive conversations can be challenging for organizations, especially regarding marketing initiatives. Heineken did the necessary research and used consulting from experts to approach sensitive topics such as feminism, transgender rights, and climate change. The campaign was moving because it highlighted very real issues in the public and geopolitical sphere. The campaign acted as more of a case study about human behavior than a commercial for a beer.
Key Takeaway for Marketers: 
Don't be afraid to join conversations that matter. If you're unsure how to approach a sensitive topic, consult with experts and partner with third-party research teams and organizations to convey your message appropriately.
Related Course:
The COM 580 Embracing the Audience: Empathy & Ethics course demonstrates how to combine social justice initiatives with a company's value proposition to deliver a powerful message to audiences in a sensitive and respectful way.  
Create a Powerful Marketing Campaign with a Master of Arts in Communication
Learn to use conceptual thinking to tell stories that consumers value. In a fast-evolving communications and marketing landscape, the online Master of Arts in Communication program at St. Bonaventure University will give you the necessary tools to create a campaign vision, craft a strategy, develop high-touch content for target audiences, analyze data, and measure success. 
In our flexible, fully online program, you will choose one of two specializations – integrated marketing communication or content marketing – that best aligns with your career interests. Our alumni are among the most forward-thinking professionals in their fields, working at Fortune 500 companies and using their cutting-edge knowledge and creativity to create change. We are also one of just three schools offering ACEJMC-accredited online graduate programs.
Learn how to craft the next impactful marketing campaign with an online Master of Arts in Communication.