Making a Career Change from Teacher to School Counselor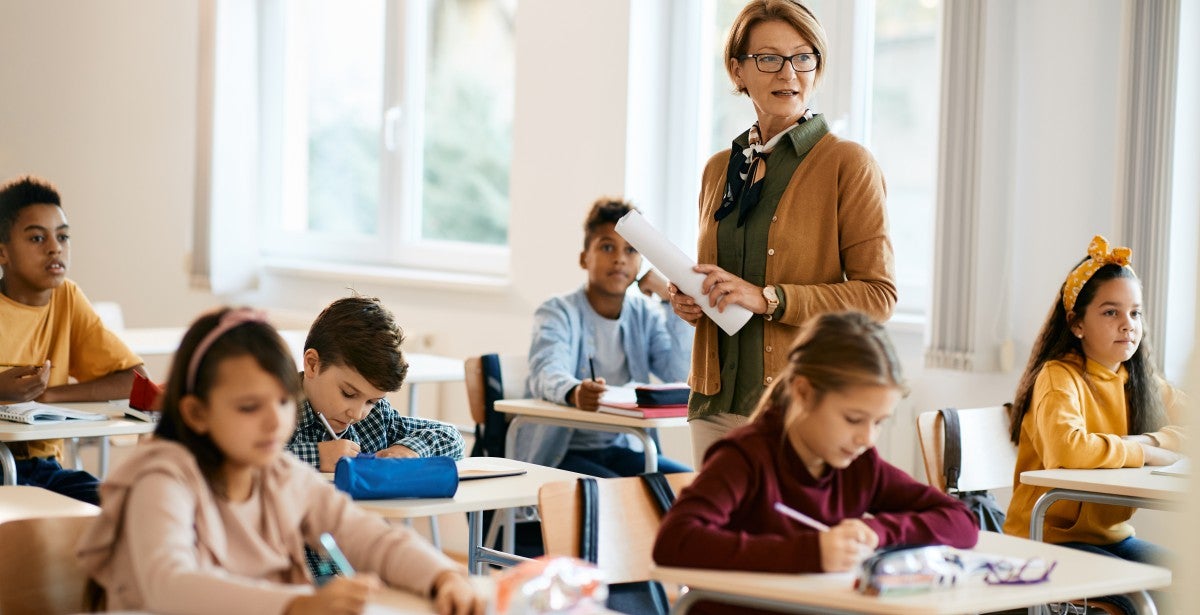 Most teachers choose to enter the field of education because of their passion for the next generation. They love to see students learn and grow throughout the course of a school year, and they want to see each child achieve success in and out of the classroom. However, administrative duties, along with understaffing and other difficulties, can keep teachers from being able to develop the individual relationships they desire with their students. 
In recent years, many educators have begun to consider a career change from teacher to school counselor. For those who are passionate about education, mental health, and mentorship, this shift is a fantastic choice. Teachers can transition into school counseling roles and find success and fulfillment in this second career. 
School counselors are positioned to have more opportunities to help students one-on-one, interacting with them throughout the school day instead of being confined to a specific classroom or time period. If this sounds appealing, the current state of school counseling offers lots of opportunities for teachers who are looking to make a switch.
The Current Demand for School Counselors
School counselors have never been in higher demand. According to the U.S. Bureau of Labor Statistics, "employment of school and career counselors and advisors is projected to grow 10 percent from 2021 to 2031, faster than the average for all occupations." Gone are the days when one "guidance counselor" was employed for an entire middle or high school. Now, the role of a counselor is more comprehensive — and arguably, much more effective in helping students.
In the 1930s, guidance counselors were introduced into schools to help students on their journey to higher education. This job primarily consisted of academic assessments, career counseling, and guidance for students regarding vocation or higher education. However, over the years, that role shifted to encompass much more than academic check-ins. 
In the 1990s, the American School Counselor Association (ASCA) made the official shift to the term "school counselor." As the role stands today, counselors are seen as proactive leaders, actively serving the entire student body instead of offering academic advice to a select group. The ASCA now recommends a 250-to-1 ratio of students to school counselors. Most middle and high schools hope to employ a team of educators to ensure that all students have access to counselors, poised to not only help them within academia but also in their personal lives.
Students need help with much more than test prep and college applications — anxiety and depression are on the rise among teens in the United States. According to the CDC, 9.4% of children ages 3-17 were diagnosed with anxiety between 2016-2019, and 4.4% received a depression diagnosis. And emergency room statistics show that those numbers have increased even more in the years that followed. The CDC states that in 2020, "the proportion of mental health-related visits for children aged 5–11 and 12–17 years increased approximately 24% and 31%, respectively."
These mental health challenges mean that students need guidance and care more than ever before, and often, school counselors are the first to see the signs that a student may need mental health intervention or treatment. A robust school counseling program can bridge the gap for students who are currently untreated, providing steady support and needed resources that will help them succeed in life.

What Do School Counselors Do? 
School counselors offer a wide range of resources to students and families in their care. As the first line of support for students, they often assist them with academic struggles — but they also provide mental, emotional, and social support. They offer individual counseling to students for issues in each of these areas.
Counselors are well-versed in current statistics, including attendance and graduation rates, mental health statistics, and educational gaps for specific demographics. They use this information to build a plan to help each student succeed. Counselors also partner with principals and administrators to resolve student conflicts and launch school-wide programming to address issues within their academic population. This career has a broad scope, allowing educators to cater to students holistically instead of focusing solely on academic achievement.
Why Teachers Make Great School Counselors
Teachers and counselors alike have faced similar challenges in recent years. Understaffing in many school districts has led to overworked faculty. School staff has been trying to educate and support students as they attempt to follow changing pandemic guidelines and endless administrative tasks. Students have also faced these mounting pressures and difficulties — and no one understands those challenges better than the educators who have navigated it with them. Because of this, teachers are excellent candidates to become school counselors. 
Stepping out of the classroom and onto the counselor career path offers an opportunity to engage with students on a deeper level and with fewer constraints. Counselors can fully dedicate themselves to relationship building, instead of trying to juggle the emotional and social needs of their students with curriculum benchmarks. School counselors can also dictate their schedule to some degree, spending only a few hours each day conducting lessons and spending the rest on individual or group counseling, collaborating with teachers, and connecting with families and community resources as needed. 
How Teachers Can Become School Counselors 
Teachers who are passionate about helping their students succeed in all areas of life are perfectly situated to shift into a career as school counselors. Students need counselors who are well-acquainted with their experience in the classroom and at school as a whole, and no one has better access to that perspective than former teachers do. 
Members of Generation Z have been given the moniker of "digital natives," as children who were born into a world saturated with technology. Many school counselors are using dialectical behavior therapy (DBT) techniques to help overstimulated students regulate their emotions and recalibrate when they're distressed. They report that students benefit from mindfulness and sensory therapies — all of which ground them in the tangible world instead of sending them back to the screen. 
School counselors have the crucial job of shaping future generations in powerful ways, from coaching them through social issues to steering them to the proper mental health resources. They can help students achieve academic success while providing tools that will better their lives as a whole. 
For teachers ready to make this career shift, earning a Master of Science in Education School Counseling (MSED SC) is the best way to begin the transition.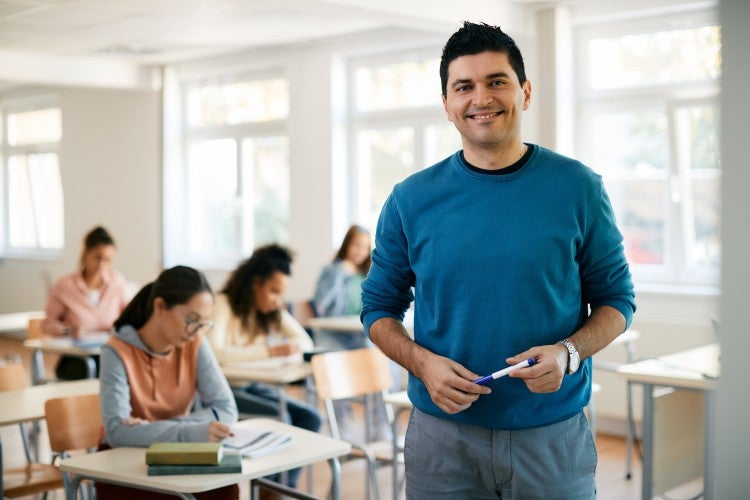 How a Master's in School Counseling Can Help You Succeed
School districts everywhere are looking for qualified school counselors, and most of these positions require a master's degree in counseling. In addition, each state requires different licensure requirements for counseling positions, so it's important to check local requirements. 
As you search for the right counseling graduate program, consider enrolling at a Council for the Accreditation of Counseling and Related Educational Programs (CACREP) accredited institution. CACREP accredits counseling programs specifically, rather than an entire university, which means that choosing an accredited program ensures the highest standard of education. Graduation from a CACREP-accredited counseling program is required by many states for licensure.
As a school counselor, you want to offer your students support in every aspect of their education and their lives. At St. Bonaventure University, you'll find a university that wants the same for you. Our online MSED in School Counseling was specifically designed to offer you an excellent education that doesn't only focus on academics but nurtures you as a whole person, with a curriculum rooted in Franciscan values. 
Our online graduate counseling degree is CACREP-accredited, and our commitment to excellence means that 95% of our graduates pass their licensure exams. We offer complimentary clinical placement services to every student, removing the challenge of finding the right institution to log your hours. There is no GRE or GMAT, or application fee required for admission, and with 100% online coursework, you'll have the flexibility you need to succeed. 
Our mission is to ensure students reach their fullest potential and become well-adjusted adults. Prepare to become a licensed school counselor with our Master's in School Counseling and learn to support students in the most vital areas of development.