The Ultimate Guide to Brand Storytelling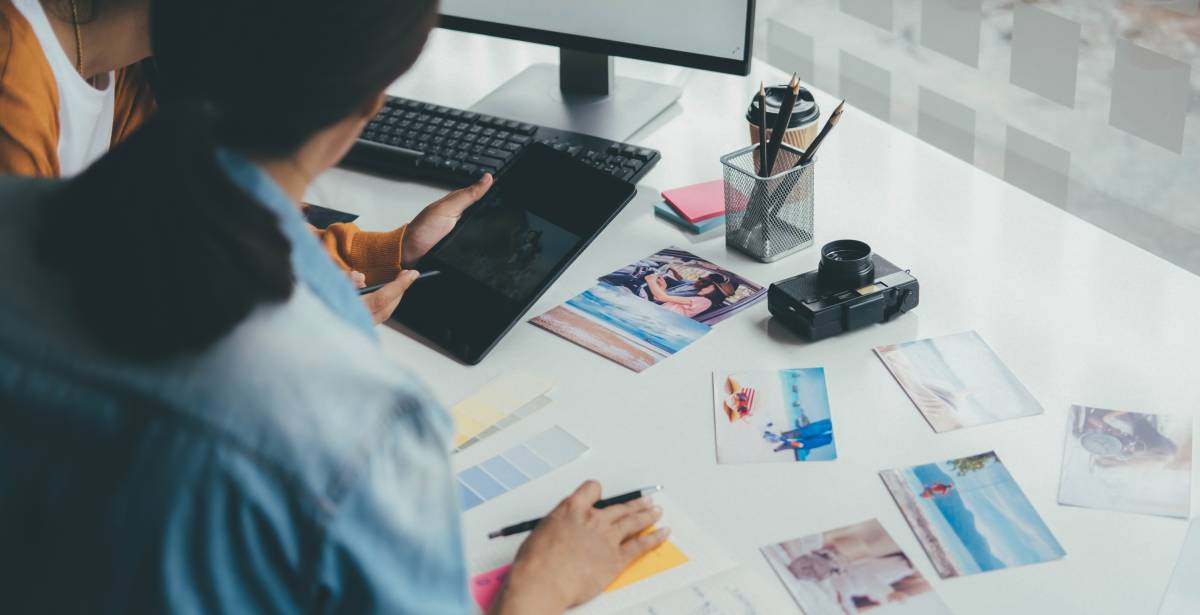 When it comes to sharing a company's message, product, and services with the world, brand storytelling has never been more pertinent. The average person spends 59 hours per week online, and they see somewhere between 6,000 and 10,000 ads every single day. How can brands stand out amidst so much content and advertisement? 
The answer is brand storytelling. When consumers associate a brand with a story they love, they're 55% more likely to buy a product from that brand. And when that story is one the consumer can see themselves inside? That's where the magic of brand storytelling really happens. 
By learning to create and tell powerful brand stories, marketing and public relations professionals can help set their companies apart. That is why St. Bonaventure University's "Embracing the Brand: Branding Strategy & Execution" is one of the core courses in the Online Master of Arts in Communication. 
"Strategic storytelling is so important today," says Heather Harris, Assistant Professor and Director of the Master of Arts in Communication program at SBU. Harris explains; "We live in a media-rich environment with unprecedented access to data and information. A skilled communicator who can take that data, make meaning from it and wrap it up in a story is going to connect with their audience far better than someone just delivering the facts".
What is Brand Storytelling?
Brand storytelling coach Celinne Da Costa defines brand storytelling as "the cohesive narrative that weaves together the facts and emotions that your brand evokes." Da Costa explains that brand storytelling does more than just give consumers good reasons to buy a product or contract a service. It goes above and beyond that call by sharing the company's story, including why the company was founded, what it does to make a difference in the world, and why it all matters. 
Boiled down to its simplest form, brand storytelling is the company narrative. Rather than focusing on the aspects of one product or benefits of a single service, brand storytelling takes a broader scope that ties the company's whole approach to the needs of the customer. Interestingly, brand storytelling zooms both out and in. It zooms out by focusing on an overarching narrative rather than a singular item or opportunity. It zooms in by identifying core values, focusing on the brand, and showing how they directly connect to the needs of potential customers.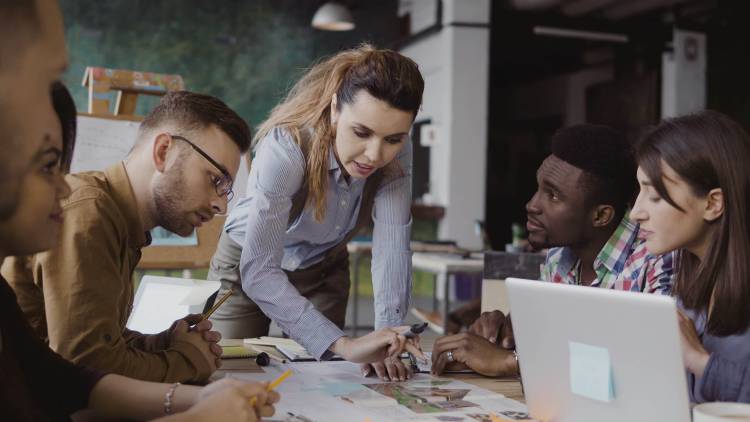 The Elements of Brand Storytelling
Canva, a leading graphic design platform, has identified five essential elements of brand storytelling:
Be authentic and consistent
Know your audience
Communicate the problem you solve
Build your character
Connect with your community
These elements align with the components explored in SBU's branding course, taught by Shelley Jack, Director of Marketing for Online Learning and Professional in Residence at St. Bonaventure.
"Branding is a core element of our curriculum because we recognize how important it is to engage your audience with authentic and rich brand storytelling," says Jack. "In our Embracing the Brand course, we work with you to learn the process and design of storytelling so you know how to enliven the brand mission and evoke a meaningful response from your desired customer base."
Be Authentic and Consistent
86% of consumers identify authenticity as an important factor in their decision-making process when it comes to the brands they support. In order for a company to tell its authentic story, it has to determine what that story is. By posing questions to founders, learning company history, identifying key characters in the company's story, and learning precisely what differentiates the company from its competitors, you can lay a foundation of authenticity and consistency.
Here are a few of the questions Canva recommends asking:
Why does the brand exist?
What were the early days like?
What does the brand offer, and why is it different from competitors?
The answers to these questions won't serve as the whole brand storytelling package, but they're a vital starting point. By going back to the company's beginning and identifying what it has sought to do from its earliest days, you can begin to sketch out an honest, genuine story that will resonate with consumers.
Know Your Audience
Thanks to data analytics, marketing and public relations professionals have access to unprecedented amounts of data they can leverage to better understand a company's audience. When taking on the task of brand storytelling, research into the marketplace, current customers, and potential customers is a key step. Research can include explicitly asking your customers about themselves and their desires as well as implicitly learning about your customer base by collecting website data and purchase history.
Canva suggests asking questions like:
What's your core demographic?
What are their tastes, ambitions, and dreams?
What issues are you trying to solve for them?
As you build upon the foundation of authenticity and consistency, you can begin to understand who your customer really is. You can even create profiles or personas that encapsulate your various target customers. What are their demographics? What are they interested in doing? What motivates them? Creating multiple personas for your ideal customers will help you craft and communicate your brand story in compelling ways.

Communicate the Problem You Solve
Describing the history of your company with consistency and authenticity, and identifying your audience, prepare you to communicate the problem your company solves. Think of it this way: first, brand storytelling explains who a company is. Then, it shares what the company does. A company isn't just the sum of its products or a list of services. Instead, it's built around a core problem—typically, the gap in the marketplace that the founders recognized and established the company to fill. 
Effective brand storytelling will both identify the problem in clear terms and outline how your company solves it. By highlighting the problem in terms of the target customer's life and needs, companies can begin to create a compelling story that the customer sees themself inside of. If they recognize their own problem in the problem you're describing, they're likely to be curious about the solution that you provide. In fact, 62% of customers report that they want to see marketing content that addresses their pain points and 56% of customers say they will stay loyal to brands that "get them."
Build Your Character
In addition to the founders and customer personas as characters within a brand story, the company itself needs to have a personality. Character building is about relating to the audience. Large corporations may need to use a formal tone that communicates authority and invites trust. On the other hand, startup brands targeting younger audiences may choose to employ wit and humor. 
Think about this step like describing a friend's personality. If you were to explain how a close friend talks, acts, and thinks, what types of words would you use? Are they outgoing or reserved? Grandiose or restrained? Funny or serious? These types of words can also be used to describe a company's voice and persona, which is an essential component of brand storytelling. 
Connect with Your Community
The final element of brand storytelling is connecting with your community. Great products and services aren't enough — it's critical, especially in today's digital age — to build a relationship with your audience. Social media provides the opportunity for your company to communicate with others and for them to communicate back to you. 
Interaction, ideally, leads to a positive relationship. How your company goes about marketing products to customers, answering questions, and responding to feedback (especially critical feedback) will go a long way in cementing your brand storytelling approach in the marketplace. Suppose you tell a story of great founders, a noticeable problem, and a unique solution but your social media customer service is unresponsive or curt. The public is unlikely to believe the story you're telling. 70% of consumers report their loyalty to a company is influenced by the company's understanding of their individual needs, and 69% said that the same goes for  personalized customer care. Building relationships through reliable communication that remains consistent with the rest of your company's brand storytelling can help to build brand loyalty and encourage repeat customers.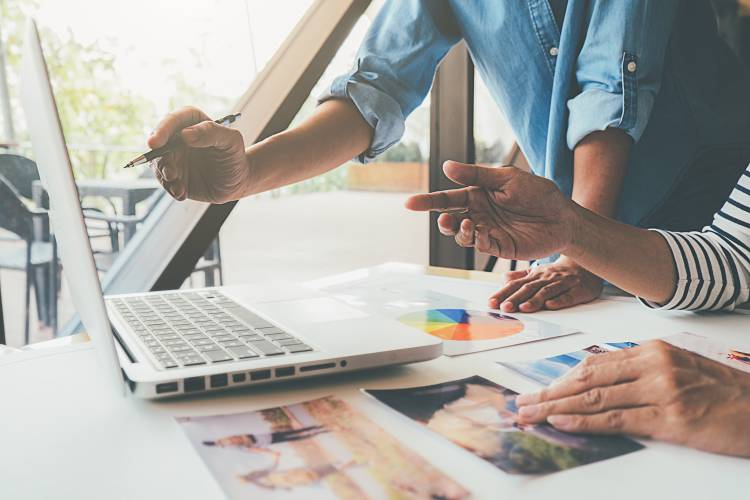 Why Brand Storytelling Matters
Brand storytelling matters in a wide variety of ways, both for the company telling the story and for the consumers who hear that story. For the company, brand storytelling matters because it helps a brand stand out in a marketplace where new companies are popping up every single day. 
Brand storytelling allows companies to engage with their audiences regularly. Rather than only interacting with customers or potential customers when they're actively making a purchasing decision, brand storytelling means that companies can have the ears of customers much more regularly. Social media platforms, YouTube, and blogging give companies the opportunity to provide value to their customers through more than transactions. They can share information, host discussions, and facilitate conversations that help customers see them as reliable resources. 
This, of course, connects to why brand storytelling matters for the consumer. Anyone with an internet connection has access to more information than ever before, and people often feel overwhelmed by all of the resources available to them and are unsure who to trust. Brand storytelling done well empowers companies to present themselves as trustworthy and be helpful hubs of information and support in their areas of expertise.
Brand storytelling can be done in many mediums and formats — everything from tweets to long-form, journalistic videos. You can design and execute compelling content that elevates your brand through technology, creativity, and a finger on the pulse of customer desires.
The Power of Visual Storytelling
One of the most exciting and effective ways to connect with your audience is through visual storytelling. Images are a vital component of effective brand storytelling for a few main reasons. 
First, the human brain can process an image in as little as 13 milliseconds. That is, to put it mildly, extremely fast, and means we all process a staggering number of images every single day. Powerful images that stand out can go a long way in supporting your brand's story. 
Second, images are much more likely to lead to customer connection. One study found that consumers are 60 times more likely to contact a brand that has images in search results when compared to a brand that doesn't. Hubspot has outlined 50 statistics that highlight the power of images, including:
Articles with images interspersed every 75-100 words receive double the social media shares as articles with fewer images.
Facebook posts with images experience 2.3x more engagement than posts that do not contain images.
When people hear information, they're likely to remember only 10% of what was conveyed three days later; however, if a relevant image is paired with that same information the percentage increases to 65%. 
Third and final, visual storytelling is beneficial for making complex topics, stories, or products easier to understand. A simple infographic, an image of a product being used, or a short video can help consumers see and comprehend something that they may have been confused by in writing. Images grab attention quickly, and good images hold attention for an extended period of time. Great images tell stories, teach lessons, and turn potential customers into loyal customers. 

Examples of Excellent Brand Storytelling 
From small businesses to major corporations to nonprofit organizations, brand storytelling connects brands to their audiences. In this section, we'll take a look at three companies that have implemented strategic, effective brand storytelling that connects their messages, products, and stories to the everyday lives of consumers.
Warby Parker
Warby Parker is a direct-to-consumer brand that sells fashionable eyewear frames at accessible prices. As a company that's built on the customer's experience and satisfaction, Warby Parker highly prioritizes user-generated content. When the company sends potential customers frames to try on at home, they encourage them to share photos of themselves in the frames on social media so that friends can chime in and share their opinions on the best fit. 
The company provides a hashtag — #warbyhometryon — which features tens of thousands of user-generated posts. Warby Parker reports that potential customers who shared content were 50% more likely to purchase a pair of glasses.
Procter & Gamble
From beauty products to home care, Procter & Gamble is a household name. One of the ways they have so successfully marketed themselves and become ubiquitous is through a specific approach to brand storytelling: connecting with mothers. Mothers have tremendous buying power and are often making purchasing decisions that affect several people on a daily basis. 
Procter & Gamble developed the slogan "P&G, proud sponsor of moms," which recognizes and celebrates the stories moms are living on a day-to-day basis. Rather than simply soliciting their grocery budget, these stories in video format show moms and their children going through daily routines. We see mothers waking up their children, carting them off to sports practice, and celebrating when they win. Moms can connect with these stories automatically, which helps them connect to Procter & Gamble as a brand. 
LEGO
Through their "Rebuild the World" marketing campaign, LEGO doesn't just encourage consumers to purchase their beloved blocks. Instead, they tell stories of creative problem solving and celebrate children. The videos are playful, imaginative, and hopeful. They connect to the way that children feel when they play with LEGOs and remind adults from childhood to old age how wonderful it feels to engage in creativity to solve problems and bring about a better world. 
Introduced in the fall of 2021, the campaign shows how powerful brand storytelling that's executed in a timely manner can be. Amidst a global pandemic, cultural unrest, and societal shifts, LEGO saw the opportunity to draw people into a story that encouraged them to overcome challenges with creativity and resilience.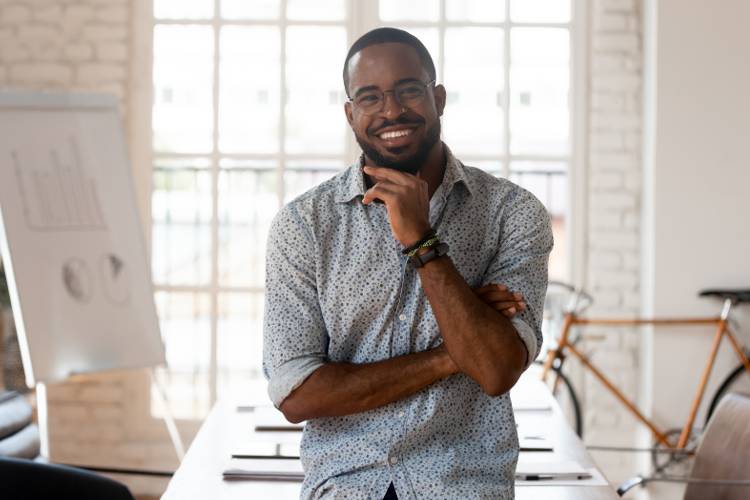 Create Compelling Brand Stories with an Online Master of Arts in Communication from St. Bonaventure University
St. Bonaventure University's online MA in Communication program will give you the skills to craft and communicate powerful brand stories. Our degree program can be completed in just 22 months and features 100% online coursework. Choose from three specializations – Integrated Marketing Communication, Content Marketing, or Public Relations.
You'll discover how to think conceptually and strategically about consumer experiences, marketing campaigns, and how to be a leader at the forefront of brand storytelling. Whether you aspire to a career in a major corporation, a small business, a nonprofit organization, or higher education, the skills and experience you gain during the program will prepare you for your desired role.
Learn to use critical thinking and create stories consumers value in the ever-changing communications landscape, all while you experience academic excellence at an extraordinary value with an online Master of Arts in Communication from SBU.