What Can I Do With a Master's in School Counseling?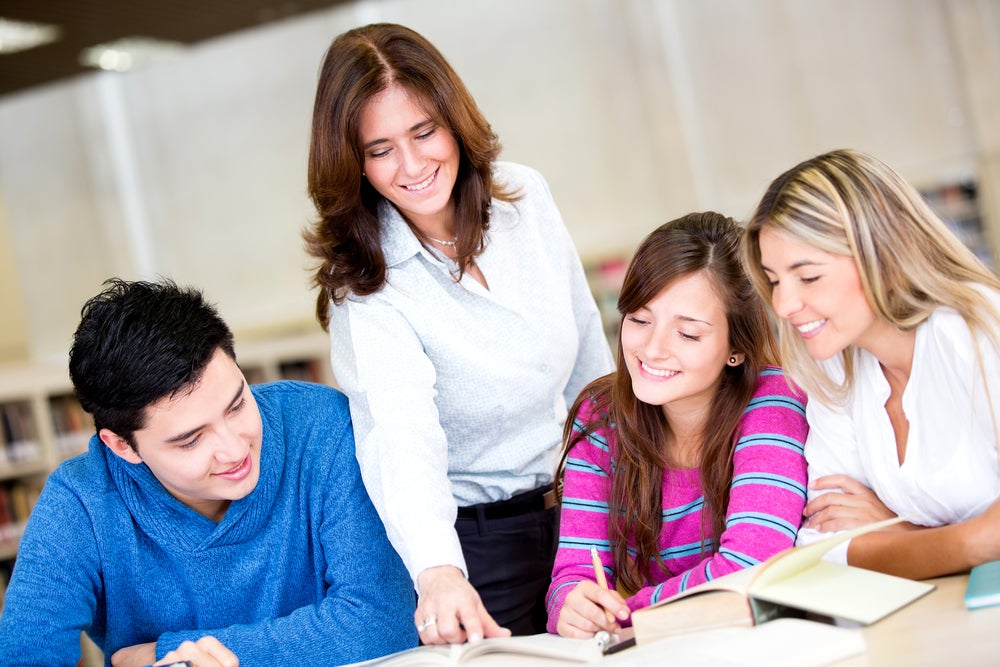 Mental health is an issue that affects millions of Americans deeply, whether you are struggling with a mental health issue or someone you know or love is. As mental health issues continue to rise, professionals with an M.S.Ed. in School Counseling are needed more than ever. Data released from two annual surveys of college undergraduates over the years 2007-2018 and found a "broad worsening of mental health indicators including depression overall, anxiety, low flourishing and suicidal planning, and attempts." Reuters even says that "University counseling centers have been reporting increases in students' use of campus mental health services." Although counseling professionals are not limited to a school setting, mental health alone is such an important issue. The effect you can have on a student's life today as a school counselor is monumental.
What Does Counseling Look Like in a School Setting?
School counselors are often depicted as helping students pick the right courses they need for their semester, but their job descriptions go beyond that. Shelby Boisvert, a counselor at Lowell High School in Massachusetts, said: "the absolute biggest misconception, without a doubt, would be that we're just there for scheduling." Without understanding the different facets involved, the school counselor's job description goes misunderstood. According to the American School Counselor Association, school counselors help students to:
Apply academic achievement strategies;
Manage emotions and apply interpersonal skills; and
Plan for postsecondary options (higher education, military, workforce).
Their day-to-day duties include the following:
Academic planning and goal setting;
Short-term counseling;
Referrals for long-term support;
Collaboration with families, teachers, administrators, and the community;
Data analysis to define students issues and needs; and
Advocacy for students. 
School counselors have the opportunity to influence students and help them grow into well-adjusted adults while guiding them along their journey through education. 
The Benefits of Working in a School Environment 
With your Master's in School Counseling, along with impacting the lives of others, you'll work in a school setting, which provides many perks and benefits. These benefits include:
Paid time off and staff support;
Health care;
Summers off with the opportunity to lead other career pursuits; and 
A high-demand for trained counselors with positive career prospects. 
Although the benefits are great and the job is a rewarding one, the work can be demanding. Counselors in the industry can fall prey to compassion fatigue. However, schools and educational institutions are receptive to your needs and can provide you with the support network you need to address them. Every job has its own unique challenges, but this career is one that is both satisfying and rewarding if you are passionate about helping others and wish to make a difference.
Learn more about SBU's Online Master's in School Counseling
The Impact of a School Counselor
Data can tell you how likely it is that you'll secure a job after graduation, but it can be challenging to quantify the impact school counselors have on people's lives. In The New York Times, Robert Bardwell states that "Research shows that comprehensive school counseling programs do indeed affect student success and achievement. Data also indicates that students who have access to quality school counseling do better on standardized achievement tests, one predictor of success in college." Robert also says that "the United States is ranked 12th among developed nations in the percentage of young adults with college degrees" and emphasizes how important it is to take school counseling seriously in such a complex world. 
Along with rising mental health issues, education is also suffering. School counseling can play a major role in helping our youth. As a school counselor, you have the opportunity to tackle these issues young people are facing today and change the course of their future for the better. 
School Counselor Jobs: Optional Career Paths
With a Master's in School Counseling, your career path is not limited to a school setting. Common job titles include: 
School Counselor 
Social Worker
Nurse Practitioner
Social Worker
Therapist
Social Worker MSW
Counselor
Physician Assistant
Mental Health Professional
Genetic Counselor
Psychiatric Nurse Practitioner
All of these career paths are rewarding ones, as you can change people's lives for the better and provide support for people who need it most. From guidance counseling to guest lectures, you have the opportunity to use your skills to help others in a variety of environments. 
Considering an Online MSED School Counseling Program
If the desire to impact and support others in your career is what you're looking for, you should consider getting your online Master's in School Counseling. This program is ideal for students who have a strong desire to impact our youth and the dedication to become a licensed professional. What differentiates the MSED program at St. Bonaventure University is our core values, including: 
Community: We present a cohesive learning environment that brings an active community of students, faculty, and staff from a variety of professions. After graduation, you have the opportunity to connect with SBU alumni and the worldwide Bonnie community to support you in your career endeavors. 
Individual Worth: During your time in the MSED School Counseling program, you are encouraged to find your philosophy and counseling style when dealing with your clients, faculty, and staff in P-12 environments. 
Discovery: MSED School Counseling program students not only learn about classroom theory but have the opportunity to apply it in fieldwork.