What Does a Clinical Mental Health Counselor Do?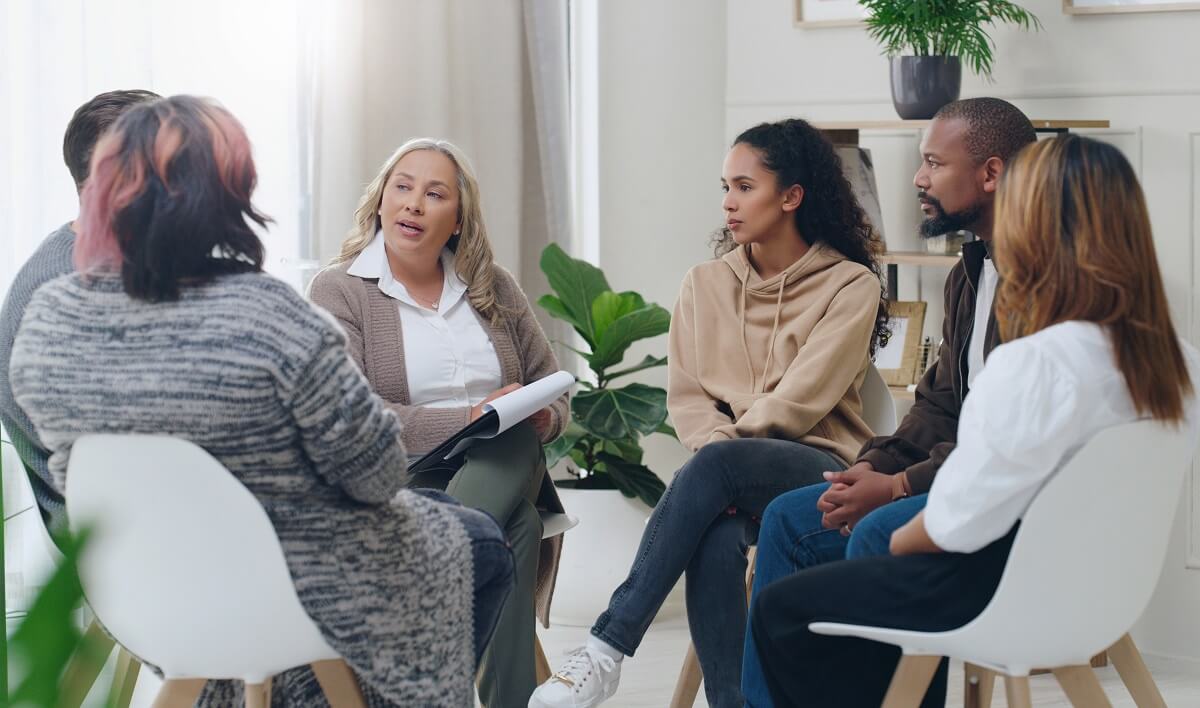 There has never been a greater need for qualified mental health care. According to the CDC, there are over 57 million annual visits to physicians with mental health disorders as the primary diagnosis. After individuals have been diagnosed with a mental health disorder, they need caring and professional experts to help them manage symptoms and improve their well-being and quality of life.
Mental health is a challenge for many Americans, with 5% of adults reporting symptoms of depression and 12.5% reporting regular anxiety. When these and other diagnoses are left untreated, their effects can be damaging and far-reaching.
However, there is a growing understanding of the importance of treating these illnesses, reducing harm and even helping individuals to thrive. Clinical mental health counselors are at the core of this effort, providing invaluable help to those who need it most.
What is a Clinical Mental Health Counselor?
According to the American Counseling Association, "Professional counselors help people gain personal insights, develop strategies and come up with real solutions to the problems and challenges we all face in every area of life." While there are many effective types of counseling, clinical mental health counselors are specifically focused on psychopathology, diagnosing and treating mental health disorders.
A clinical mental health counselor supports their clients using several techniques designed to support mental, emotional, and behavioral health. As licensed professionals, they are uniquely suited to help their clients overcome challenges and develop skills that assist their personal growth.
Clinical mental health counselors take on many roles, from offering therapeutic intervention directly to clients to advocating on their behalf with healthcare professionals and insurance companies. Counselors may also be tasked with communicating with families, courts, and law enforcement officials on behalf of their clients.
Because of the diversity within this profession, counselors must hold critical thinking skills, empathy, and a firm understanding of psychotherapy practices. For those who want to pursue a career as a licensed Clinical Mental Health Counselor, a Master's in Clinical Mental Health Counseling offers practical training and foundational education that equips them to serve clients and communities well.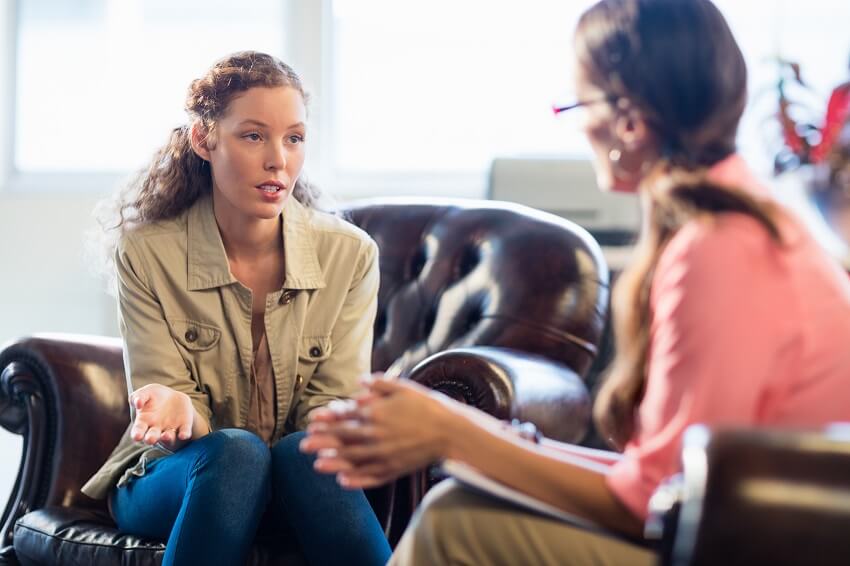 What Does a Clinical Mental Health Counselor Do?
Clinical mental health counselors help people in many different settings and through many different methods. There has never been a more urgent need for new counselors to join the workforce in various capacities. In a recent survey, 28.2% of all adults with a mental health diagnosis reported that they could not find the treatment they needed, and 93 out of 100 individuals struggling with substance abuse in the last year did not receive treatment. Simply put, a clinical mental health counselor does many things, and there is a dire need for all of them.
Treat Mental Health Issues
From generalized anxiety to substance abuse to depression to OCD, clinical mental health counselors treat clients for mental health disorders. Treatment can occur in individual, family, and group settings. It can involve different therapeutic techniques depending on the individual's needs and the counselor's expertise.
Support Individuals During Times of Transition
Even if someone is not facing a mental health diagnosis, times of change, loss, or transition can prompt them to seek professional help. Clinical mental health counselors provide support and opportunities for reflective growth to clients when life feels uncertain or difficult, especially in private practice settings.
Study How People Relate to One Another
Relational issues drive many people into a counseling office for the first time. Through studying interpersonal dynamics, clinical mental health counselors can educate their clients on the same, providing them with skills for managing conflict, setting boundaries, and healing from relational trauma.
Advocate for Positive Environmental, Social, and Occupational Changes for Mental Health
Clinical mental health counselors can sometimes be found in the public sphere, working alongside local and state officials to create policies that help their community. They also guide individuals through necessary changes that can positively affect their mental health.
Respond to Clients in Distress
Most clinical mental health counselors respond to urgent situations, from clients who have had a traumatic experience to those experiencing depressive episodes. Sometimes, counselors go to hospitals, prisons, or courtrooms to advocate for their clients. Counselors are also involved in crisis response for a variety of events from natural disasters to a community trauma event.
Essential Skills for Clinical Mental Health Counselors
Clinical mental health counselors continue their training and education beyond their degree. They are consistently learning and growing to help support the clients they work with. After earning their master's degree and taking their licensure exam, they will be educated and prepared to treat their clients or patients. However, there are other skills that are immensely helpful as they enter the field.
First, counselors must be strong communicators. This includes sharing potentially complex information in a digestible way for their clients, knowing how to ask good questions and lead the conversation, and practicing good listening skills.
Mental health professionals also need to balance boundaries and empathy. Becoming an empathetic presence is essential in this career, but it's also important for counselors to learn how to separate their personal lives from the difficult circumstances and stories they often face at work.
Effective counselors cultivate the proper dispositions for therapeutic settings. Qualities like emotional stability, self-awareness, cooperativeness/professionalism, openness and flexibility, and cultural sensitivity help counselors to serve clients well in a multitude of situations, and holding these traits helps them meet the demands of the job and enjoy success in their career.
Finally, clinical mental health counselors must employ quick problem-solving and critical thinking skills. Each new client brings a new situation with unique challenges and treatment opportunities, and deciding how to treat them best requires mental agility.
When counselors lead with empathy, critical thinking, and good communication, they can thrive in a challenging but incredibly rewarding job.
Types of Clients Clinical Mental Health Counselors Support
Licensed clinical mental health counselors can serve many specialized populations. According to the US News and World Report, mental health counselors rank among the top 10 social service jobs, and most report feeling satisfied and purposeful in their work. The ability to work with specific groups they are most passionate about is a supporting factor in this high level of job satisfaction. Here are just a few of the clients Clinical Mental Health Counselors serve and support.
Clients Who Are Veterans
The US Department of Veterans Affairs offers mental health services to over 1.7 million Veterans annually. Through this program, veterans can be treated for PTSD, grief, anxiety, depression, and other diagnoses.
Clinical mental health professionals can offer counseling services to veterans in person at VA facilities and online through their telehealth program. Men and women who have served, particularly in active duty, often need support to process the difficult scenes and situations they have experienced, and serving this population is a rewarding experience for many counselors.
Clients With PTSD
Post-traumatic stress disorder affects 6 out of 100 people at some point in their lives. This condition develops after a dangerous or scary event. The symptoms of PTSD are complex, and they often require professional treatment to overcome. Clinical mental health counselors employ various therapeutic techniques to help clients heal from the traumatic event and live in the present instead of reliving the past.
Clients With Substance Abuse Disorders
The job outlook for substance abuse disorders is growing at 18%, which is much faster than the national average. From hourly counseling sessions to inpatient treatment and advocacy in the judicial systems, there are many ways for clinical mental health counselors to support this population of people. Clients dealing with addiction often need ongoing treatment and care to help them overcome this challenge and thrive in life.
Clients With Depression and Other Diagnosed Disorders
Depression and anxiety are central tenets of our nation's mental health crisis. Rates are on the rise for both of these disorders, and therapeutic work is often a core part of treatment. Clinical mental health counselors can diagnose and treat depression, anxiety, and other conditions like schizophrenia, bipolar, OCD, and mood and eating disorders. They are well-equipped to serve individuals facing these challenges, providing tools to help them navigate their mental and emotional health.
Where Clinical Mental Health Counselors Can Work
Clinical mental health counselors offer treatment for individuals, families, and groups. They are licensed to provide care in a variety of settings, including:
Private practice settings

State, local, and private hospitals

Community based mental health and substance abuse centers

Inpatient rehabilitation and behavioral health centers

Government facilities like court systems, jails, and prisons
If you're considering a career as a clinical mental health counselor, you are choosing a job that offers you more flexibility than most career paths. Some clinical mental health counselors set their own hours in private practice, while others work nights at a hospital or weekends in inpatient behavioral health centers. Earning your master's degree and passing your licensure exam opens up a world of opportunity to serve your community.
Career Paths within Clinical Mental Health
When you hold a master's degree in clinical mental health counseling, you can seek employment with a variety of job titles, including:
Substance abuse counselor

Military personnel counselor

Child and family therapist

Group counselor

Clinical director

School counselor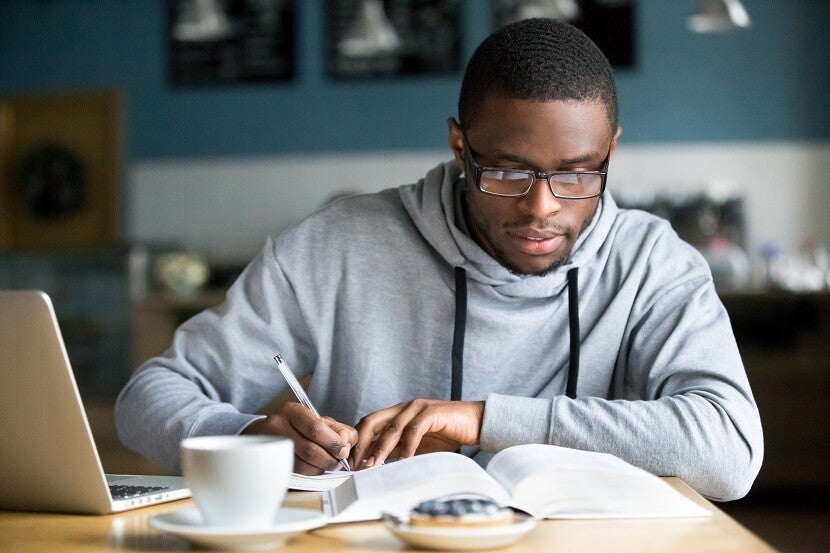 Earn Your Master's in Clinical Mental Health Counseling Online
If you are passionate about serving your community through becoming a mental health care professional, consider earning your ​MSED in Clinical Mental Health Counseling. This graduate degree program will prepare you for your licensure exam and train you to begin or continue your counseling career as a skilled and empathetic professional.
If you're looking for a qualified, flexible, and affordable program, St. Bonaventure University's online Clinical Mental Health Counseling master's degree is the perfect fit. As a student, you'll learn from experienced faculty members through live videos, demonstrations, and interactive activities designed to help you excel in your counseling career.
St. Bonaventure's 60 credit, CACREP-accredited counseling master's degree program offers the flexibility you need to fit your life. You'll practice skills hands-on, receive one-on-one access to faculty, and receive dedicated support throughout the program, including assistance with securing your internship placement site.
Your coursework is thoughtfully designed to help you succeed in many counseling settings. With classes that educate you on everything from psychopathology to best business practices, you will be fully equipped to sit for your licensure exam and serve your community.
Talk to an advisor today to begin your journey toward your MSED in Clinical Mental Health Counseling degree.
Learn More About SBU's Online Master's in Clinical Mental Health Counseling