What Does a School Counselor Do?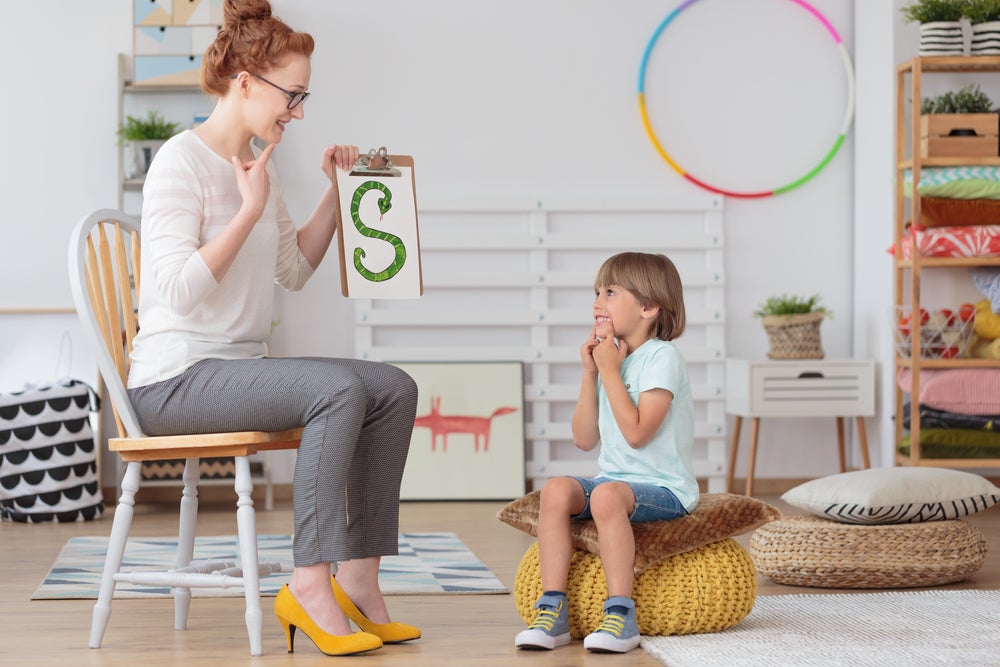 There are over 120,000 school counselors employed in the United States. But some people are mystified by the position. Exactly what is a school counselor? What do they do? How does their job differ from other school support staff? This article has the answers. Read on to learn the ins and outs of the role of a school counselor.
1. What does a school counselor do?
School counselors strive to maximize the success of every student. They design and implement programming that enhances student academic, social, and career outcomes. As students progress through their education and plan for adulthood, school counselors provide guidance and support.
A comprehensive school counseling program links the school, home, and community. Every day, school counselors work with not only students but families, teachers, and school administrators. Together, their goal is to develop students so that they succeed at school and beyond.
2. Where do school counselors work?
Several industries employ school counselors. The highest level of employment is in elementary and secondary schools. But school counselors also work outside of K-12 education. They are hired by:
Colleges, universities, and professional schools
Junior colleges
Vocational rehabilitation services
Individual and family services
Regardless of where they work, school counselors connect with diverse people, promote successful outcomes, and can build a stable and positive career.
3. What are the duties of school counselors?
The role of school counselors is to enhance academic, social, and career success for every student. So, their primary duties involve helping students improve their academic achievement, navigate emotions and social interactions, and plan for life after high school.
To do so, school counselors provide a variety of direct and indirect student services. They interact with students through classroom instruction, advising, and individual and group counseling. They indirectly support students by collaborating with families, colleagues, and other educational stakeholders to provide consultations and referrals.
Every day is different for school counselors, but their duties might involve:
Leading a classroom lesson about the best practices for writing a college essay.
Helping a student set academic goals.
Providing a student referral for long-term mental health counseling.
Developing an education program about suicide prevention and awareness.
Analyzing student attendance data to identify challenges and needs.
4. What is the difference between a school counselor and a school social worker?
School counselors facilitate student development within the school. School social workers, on the other hand, help students whose challenges extend outside of school. As trained mental health service providers, they can address mental health and behavior concerns. They can also help students with issues like homelessness, divorce, trauma, and physical abuse. Along with students, school social workers support families, school personnel, and school districts. Another difference between the roles is that school social workers often serve several schools, while school counselors serve one.
The services of a school social worker include:
Crisis intervention
Conflict resolution
Individual and group counseling
Facilitating access to community resources
Coordinating services from mental health agencies
Identifying and reporting suspected abuse and neglect of students
5. What is the difference between a school counselor and a licensed professional counselor?
Licensed professional counselors (LPCs) are mental health service providers. They are required to hold a master's degree in mental health counseling and trained to treat mental, behavioral, and emotional problems and disorders. Private practices, hospitals, and other health service organizations employ LPCs. LPCs can also work as school counselors and school psychologists but must hold the appropriate state credential.
In most states, school counselors are not required to be an LPC. However, school counselors may seek professional counselor licensure to learn more about mental health. St. Bonaventure University's Online Master of Science in Education (MSED) School Counseling embeds mental health counseling competencies. As a result, candidates are prepared for professional counselor licensure.
Learn more about SBU's Online Master's in School Counseling
6. What is needed to be a school counselor?
To become a school counselor, you'll need to hold a bachelor's degree. Most public school systems require a master's degree. The American School Counselor Association (ASCA) advises that every school counselor hold a master's degree in school counseling. You'll also need to meet the standards for certification/licensure, which vary by state. As part of these standards, many states require supervised experience in a school. Once you become a licensed school counselor, you'll also need to satisfy state continuing education requirements.
7. What skills are needed to be a school counselor?
The school counselor role is varied and therefore entails a unique combination of skills. To help students achieve positive outcomes in the most vital areas of development, school counselors need left- and right-brained thinking. The ASCA lays out the essential competencies, which include an understanding of:
Theory and practice of counseling and education
Legal and ethical considerations
Cultural, social, and environmental effects on student success
Collaboration across diverse stakeholders, communities, and teams
Assessment and analytical thinking
Earning a master's degree in school counseling will help you become proficient in these areas. In St. Bonaventure's accredited online program, candidates cultivate the knowledge and skills expected of today's school counselors. To date, 88% of program graduates have passed the LPC exam.
Through engaging coursework and in-field practice, candidates explore:
Individual and Group Counseling Competencies – Learn different approaches for prevention, intervention, and crisis intervention, and analyze and use data to improve the efficacy of programs.
Cultural Competencies – Explore the issues of diversity, equity, advocacy, and opportunity, and understand the factors that influence the personal, social, and intellectual functioning of different cultures.
Communication – Master the vital skills of listening, socialization, boundary setting, and empathy.
Critical Thinking – Evaluate relevant research with a scientific mind to make assessments, diagnoses, and develop a treatment.
Business of Counseling – Examine the profession of counseling, learning a counselor's role and ethical and legal responsibilities.
For more information and to download a program guide, visit this page.
8. What is the career outlook for school counselors?
According to the Bureau of Labor Statistics, employment will grow 10% from 2021 to 2031, which is faster than the national average. The demand for school counselors is due to increased enrollment in K-12 schools. The ASCA recommends a school counselor-to-student ratio of 250:1, but the national average is nearly double.
In the following states, which have the highest concentration of school counselor jobs, the career outlook is particularly bright:
New Hampshire
Hawaii
Vermont
Louisana
Utah
9. What is the salary of a school counselor?
Now that you're familiar with the role, you're likely wondering about the average salary for a school counselor. In May 2021, U.S. school counselors earned an average annual wage of $63,090. Several factors affect salary potential, including:
Industry: Some industries offer school counselors higher salaries than others. Those who work in elementary schools, secondary schools, and junior colleges can expect to take home an average salary between $64,000 and $70,000. Colleges, universities, and professional schools pay an average salary of approximately $54,500.
Location: Location can also affect salary. School counselors working in California earn the highest mean wage, $81,590. The East Coast is home to the other top-paying states. In New Jersey, Massachusetts, New York, and Washington, D.C., school counselors earn between $69,000 and $76,000.
Experience: Like many jobs, school counselors with several years of experience are positioned to earn more than their junior counterparts. While entry-level school counselors can expect to earn an average salary of $47,000, those with 5-9 years of experience earn an average of $55,000, and those with 10-19 years of experience earn an average of $61,000.
10. Are school counselors satisfied with their jobs?
In short, yes. School counselor is in the Top 100 Best Jobs and Top 10 Best Social Services Jobs, according to U.S. News & World Report. While the job earned an "average" rating for salary, job market prospects, and work/life balance, it scored high for future growth. School counselors can have an extraordinary impact on youth, leading to a fulfilling career personally and professionally.
11. What are common student concerns, and what is the role of a school counselor in addressing them?
School counselors contribute to a safe, supportive environment where students are empowered to grow. In carrying out this responsibility, school counselors navigate numerous student issues. Many are seemingly unrelated to academics. But school counselors know that academic, social, and career development are intertwined. A student who overcomes a social or mental health issue can achieve measurable improvement in their academic performance.
Suicide Prevention/Awareness
For people 10 to 14 and 25 to 34 years old, suicide is the second-leading cause of death. It's not surprising, then, that school counselors often encounter a student who is contemplating suicide. What should a school counselor do if a student is suicidal? Whether they find out from the student, a peer, or hearsay, school counselors should notify the student's guardians and relevant authorities of the suspected suicide risk. ASCA asserts that this is an ethical and moral responsibility. More broadly, school counselors should serve as a resource for suicide prevention and awareness. Every school counseling program should teach students, staff, and guardians to spot the signs of suicide ideation.
Harmful and Risky Behaviors
In addition to suicide, bullying and substance use are among the most common harmful and risky youth behaviors. One out of five students ages 12 to 18 reports being bullied in school, and 7% of 8th-grade students vaped nicotine in a 2022 study.
School counselors play a crucial part in protecting the health and safety of students. School counseling programs should identify students at risk of harmful and risky behaviors. School counselors should work with these students to deliver interventions that address the behavior before considering disciplinary measures. Along with supporting individual students, school counselors should facilitate school-wide programs. They should promote knowledge and awareness of harmful and risky behaviors and help students develop attitudes that enhance success.
Transgender/Gender-nonconforming Youth
Of the 2% of U.S. high school students that identify as transgender, 27% feel unsafe at school and 35% are bullied at school. Compared with their cisgender peers, these students are at increased risk of physical violence, substance use, and suicide. As a result, they may seek out the school counselor to help ensure a safe and supportive experience at school.
School counselors should protect the well-being of all students, including those who identify as transgender or gender-nonconforming. They must scrutinize anything that jeopardizes the right to be treated equally and fairly. They should also proactively improve awareness of issues related to transgender and gender-nonconforming students as well as educate the school community about best practices that promote respect and inclusion.
12. What's the first step towards becoming a school counselor?
School counselors have a tremendous opportunity to make a difference in the lives of youth. If you already hold a bachelor's degree, then your first step towards becoming a school counselor is to earn a master's degree in school counseling.
You can discover more about St. Bonaventure's Online MSED in School Counseling by watching this webinar featuring Faculty Member Dr. Christopher Siuta and current students. Have a question? Complete the form on this page, and a St. Bonaventure University Online Enrollment Adviser will contact you shortly.