What is Integrated Marketing?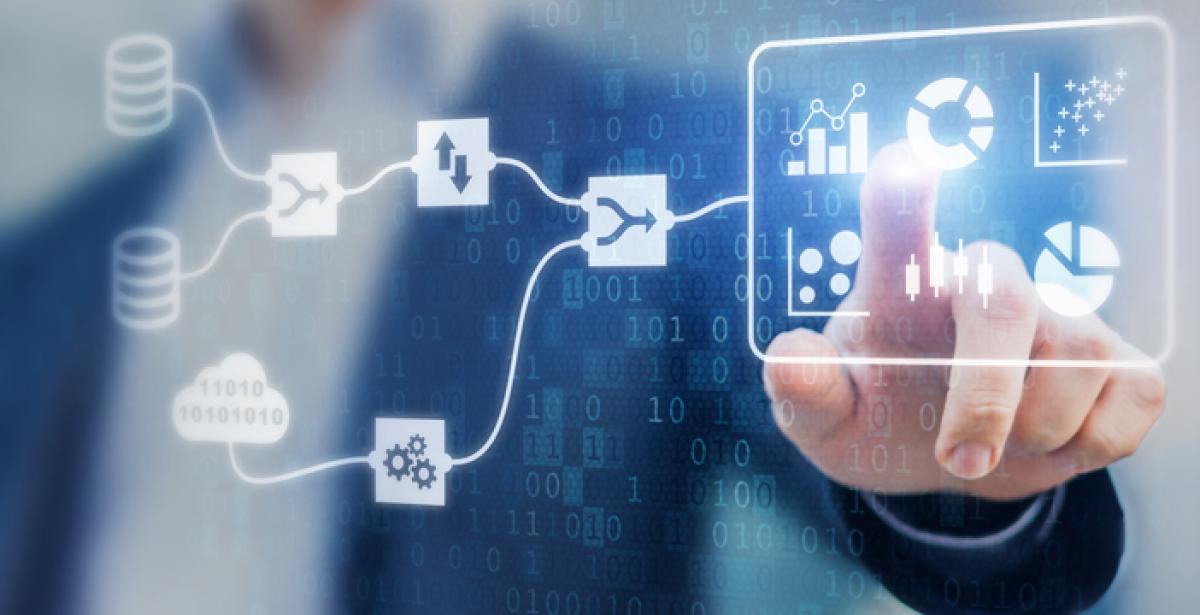 In the 21st century, marketing has continuously evolved due to the rise of social media, email marketing, machine learning, personalization, and a multitude of innovative platforms changing the digital landscape. As a marketer, it's essential to understand digital strategy, as you will depend on a variety of digital channels to reach your customers in new ways. According to Hootsuite's 2019 "Global State of Digital" Report, there are 3.484 billion active social media users in the world, which has increased 9% since January 2018. As recently as 2005,  only 5% of Americans used social media, while many were still unaware of this sweeping trend. Today social media is one of many digital channels that has changed the way marketers communicate with their customers.
Without understanding each customer touchpoint, and the role they play in a customer's experience with your brand, your experience will remain siloed and fragmented. Integrated marketing and social media marketing are changing the way marketers reach and interact with their customers; data plays a huge role in determining the best action to take.
Integrated Marketing Defined
According to the  Journal of Business Research, "social media marketing is the use of social media platforms and websites to promote a product or service." However, social media is not the only channel you can use to reach your customers, as there are several different touchpoints customers use every day. With numerous customer channels, integrated marketing communications becomes key to the success of a consistent customer journey and a seamless end-to-end user experience.
What is integrated marketing? The Data and Marketing Association states that:
"Integrated marketing is an approach to creating a unified and seamless experience for consumers to interact with the brand/enterprise; it attempts to meld all aspects of marketing communication such as advertising, sales promotion, public relations, direct marketing, and social media, through their respective mix of tactics, methods, channels, media, and activities, so that all work together as a unified force. It is a process designed to ensure that all messaging and communications strategies are consistent across all channels and are centered on the customer."
This definition shows that all channels are essential to both marketer and customer, as customers want their experiences to be consistent—no matter where they are in the journey. Let's look at an example:
Suppose you're a marketer for a high-end shoe company. Recently, one of your customers was looking at a brand new pair of shoes they wanted on your website and added the shoes to their cart. Shortly after, they were distracted with dinner, their favorite tv show, or one of their kids vying for their attention. All of a sudden, those shoes go from a near-purchase to a cart abandon. As a marketer, you need to figure out the "why" and make it easier for your customer to make that purchase the second time.
Your cart abandoner strategy may include a cart abandoner email, social media ads, or a personalized banner on your website's homepage, but you have to use a mix of tactics and methods to have your customer return to their cart and finish their purchase.
However, to make the experience a consistent one, you have to know the "why" and use consistent messaging across your touchpoints. If you accidentally show the wrong shoes in your cart abandoner email, but the right ones in a social media ad, the experience becomes fragmented and confusing for the customer. Marketers have to be proficient in various marketing channels and tactics so that they can use all the tools at their fingertips to create, in this case, a consistent cart abandonment experience.
Marketing Data Analysis
Without data, integrated marketing is near impossible, as you have to understand the analytics behind every campaign so that you can use your marketing spend wisely and prove your return on investment (ROI). Many companies today aim to be "data-driven" so that they can use data to inform every decision and provide the best experience for their customers.
In Google's report, The Customer Experience is Written in Data, 90% of all respondents agreed that "understanding user journeys across devices is critical to marketing success." In this survey, the leading companies that associated the integration of data sources with financial success, "are 51% more likely than the mainstream to strongly agree that having integrated marketing and advertising stack is vital to revenue growth." Thus, data and investment in data and analytics play a significant role in integrated marketing and understanding the customer journey.
Google's survey also showed that marketing departments need to break down silos and provide training around data to gain critical benefits such as:
•          Allowing marketers to work with data on their own deadlines 
•          Having a stake in how data is collected, defined, and used
•          Freeing up time for analysts to ensure alignment with KPI definitions and strategy
•          Enabling analysts and data scientists to start focusing on higher order questions
It's important to understand your data to drive a data-driven culture at your organization and free up time for your analysts to focus on the bigger picture.
What Are Some Questions to Ask Before Conducting a Marketing Analysis?
Before getting the data, you need to make data-driven decisions around your marketing efforts; you have to ask the right questions to conduct a marketing analysis that will help you accomplish your goals.
Here are some questions that should help you get the data you need from a marketing analysis:
1.         How can you measure your user experience?
2.         Who are your target customers?
3.         What are your business requirements?
4.         What metrics will you use to measure your customer experience?
5.         How likely would a customer be to recommend your brand to a friend?
6.         How do users interact with your company on a smartphone, desktop, tablet, etc.?
7.         Is the user experience a consistent one across all channels? How will you measure this?
8.         What do your users consider their primary channel of choice?
9.         What type of content performs best on each channel?
10.       Why are your customers opening some of your emails more than others?
These are only a few of the questions you need to ask yourself before you get the data you're looking for to improve your campaigns. However, it's essential that you understand the business requirements and the critical KPIs that are imperative to the success of your organization. If you know your business requirements, you can focus your marketing spend on these metrics and prove the value of your efforts to the business.
Master of Arts in Integrated Marketing Communications (IMC)
As the digital landscape continues to change, you need to have a well-rounded marketing background—one that allows you to think strategically, analyze information, and develop meaningful content for your customers. The St. Bonaventure University's online Master of Arts in Integrated Marketing Communications (IMC) prepares you for the demands 21st-century marketing roles encompass. You'll learn basic statistics, data analysis, reporting, and the tools used by the IMC practitioner in analysis and decision making. You'll also develop decision-making skills by examining selected topics including marketing strategy, analysis of strategic marketing opportunities, and more.
With a degree in Integrated Marketing Communications (IMC) online, you can explore a career in marketing, communications, advertising, social media, and public relations. As a student at St. Bonaventure University, you'll be able to complete your degree 100% online to fit your busy schedule with customizable electives tailored to your area of digital marketing. If our program sounds like the right fit for you, request a program guide, and find out more about what our IMC program has to offer.
If you are ready to change the customer experience for the better and evolve as a marketer in a digital world, it's time to acquire the knowledge you need to become a well-rounded marketing professional, ready to embrace change and opportunity and bring delight to your future customers.
Check out St. Bonaventure online's top marketing blog posts below.