Why Become a School Counselor?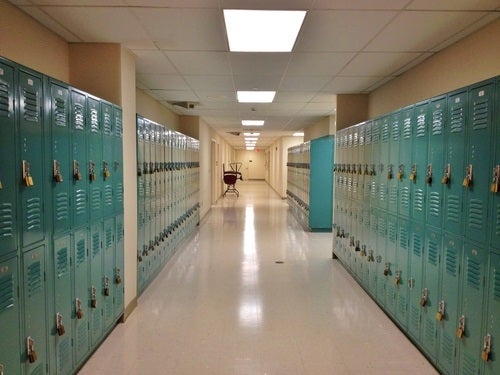 If you are looking to become a school counselor, you are in for a rewarding career. This growing field promises rich and diverse career options that can yield a satisfying professional life.
Here are some reasons to consider earning an MSED School Counseling degree and becoming a school counselor.
.
The opportunities
Opportunities abound, both in the field of School Counseling as well as the ways that prospective students get there. Currently, online course options exist that lead to a wide range of career choices, and most are suited to the individual or candidate. From guidance counseling to guest lectures, a professional with an MSED in School Counseling will find that their talents and skill sets won't be wasted when entering the job market. Also, the convenience of online education and degrees gives non-traditional students with multiple responsibilities the opportunity to attend college, while still fulfilling outside commitments.
The environment
Counseling is rewarding work, but it also is demanding. The industry often falls prey to compassion fatigue, which is essentially an unchecked response to burnout. A school setting provides a less acute scenario for burgeoning counselors to get their feet wet, fine tune their skills, and support the students that seek counsel. This also affords the counselor a chance to identify signs of stress and address self-care promptly. Schools and educational institutions are receptive to the needs of staff and typically a network of support exists in school systems. Schools also often provide summers off, which leads to other pursuits including independent counseling practice, teaching, or advocacy in the field.
The benefits
An MSED in School Counseling increases the possibility of receiving earnings that match the higher level of education, with many practitioners starting out at around $46k per year (BLS.gov). Additionally, the job satisfaction of a position in a school setting correlates with the many perks and benefits of this network, including health care, paid time off, and staff support. There is an underlying demand for trained counselors, which contributes to a positive outlook for the field, in general. This equates to a sense of job security that money can't buy.
Start the next chapter with an MSED in School Counseling from St. Bonaventure University Online (SBU), a regionally-accredited and non-profit institution. Enter this progressive and growing industry and carve out your own niche with an MSED School Counseling degree from SBU. The online curriculum can set the tone for placements and residencies that help you hone in on a distinct and personal scope of practice.
Read more of St. Bonaventure University Online's School Counseling blogs below: